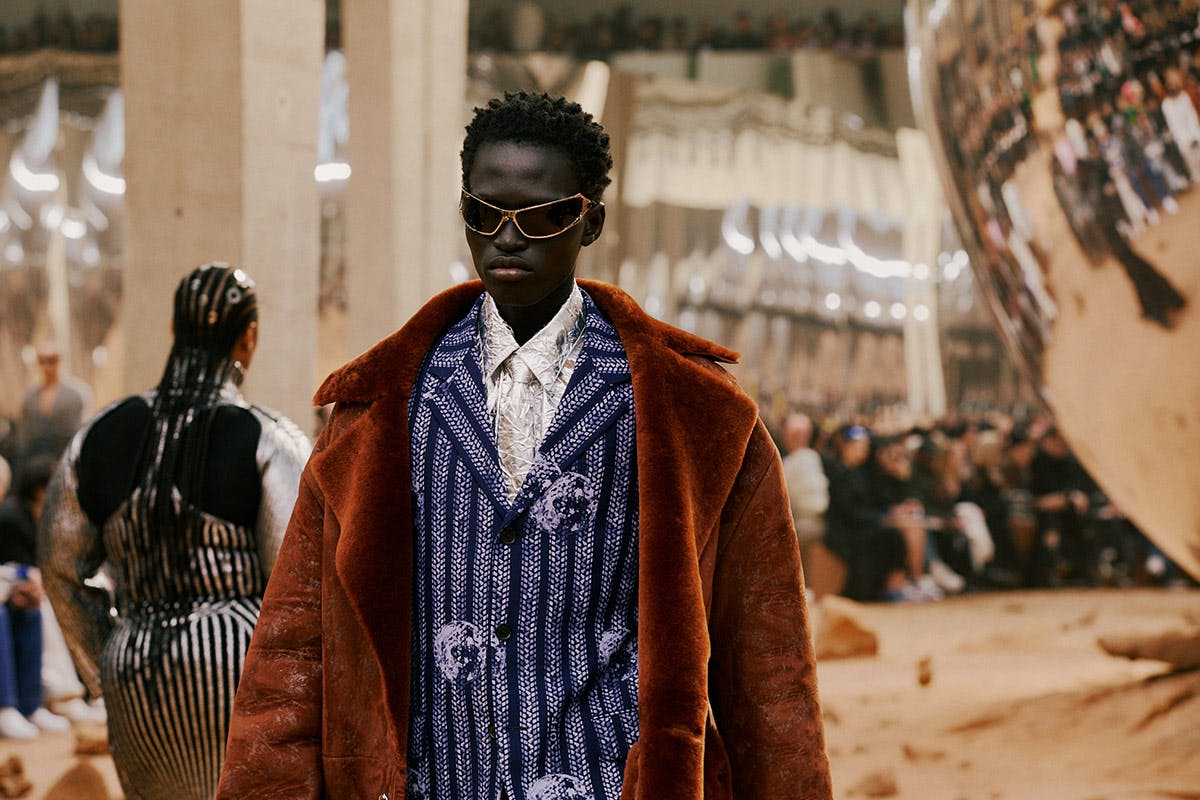 For Fall, Off-White™ is heading to Titan. The brand recently presented its FW23 collection at Paris Fashion Week, and the grandiose show gave equal parts intrepid industrial space exploration and total red-carpet slayage sensation. Named "Lunar Delivery", the new collection is inspired by the mechanics of delivery and industrialization, as well as tangible references from the brand's art and image director Ibrahim Kamara's childhood and West African roots. If NASA's future lunar settlement looks anything like this, sign us up immediately.
From Naomi's gorgeous first look to the otherworldly lunar landscape set, and so much more—FW23 is definitely a season to remember. Though it's hard to pick highlights from a show and collection of this caliber, we sartorial nerds at the Highsnobiety office have given it a shot:
Munashe Ashlyn, Social Media Editor
"I utterly adore this look. From the faux bralette detail on the model's chest plate to the metallic eyelets adorned across the dress: it's a look that upgrades a classic close-cut silhouette. The staple black turtle neck dress is elevated by the sheer underskirt laced with flocks and slithers of more translucent material."
Willa Bennett, Editor-In-Chief
"Ibrahim Kamara's first full collection felt intentional and classic. The pristine garments took me to the moon and back, literally."
Tom Barker, Style Writer
"Normally, when wearing a full leather suit you can expect all the focus to be on the material, but not with this one. Here, it's all about those teeny-tiny people that appear to be walking all over it."
Sam Cole, Style Writer
"Post-apocalyptic isn't how I'd ever have imagined myself describing anything from Off-White™'s offering, but this is it. Everything from the layers, fabrication, details, and palette evokes a Dune-like world; it's an escapism that I just can't get enough of."
Rhianna Matthews, Buying & Curation Strategist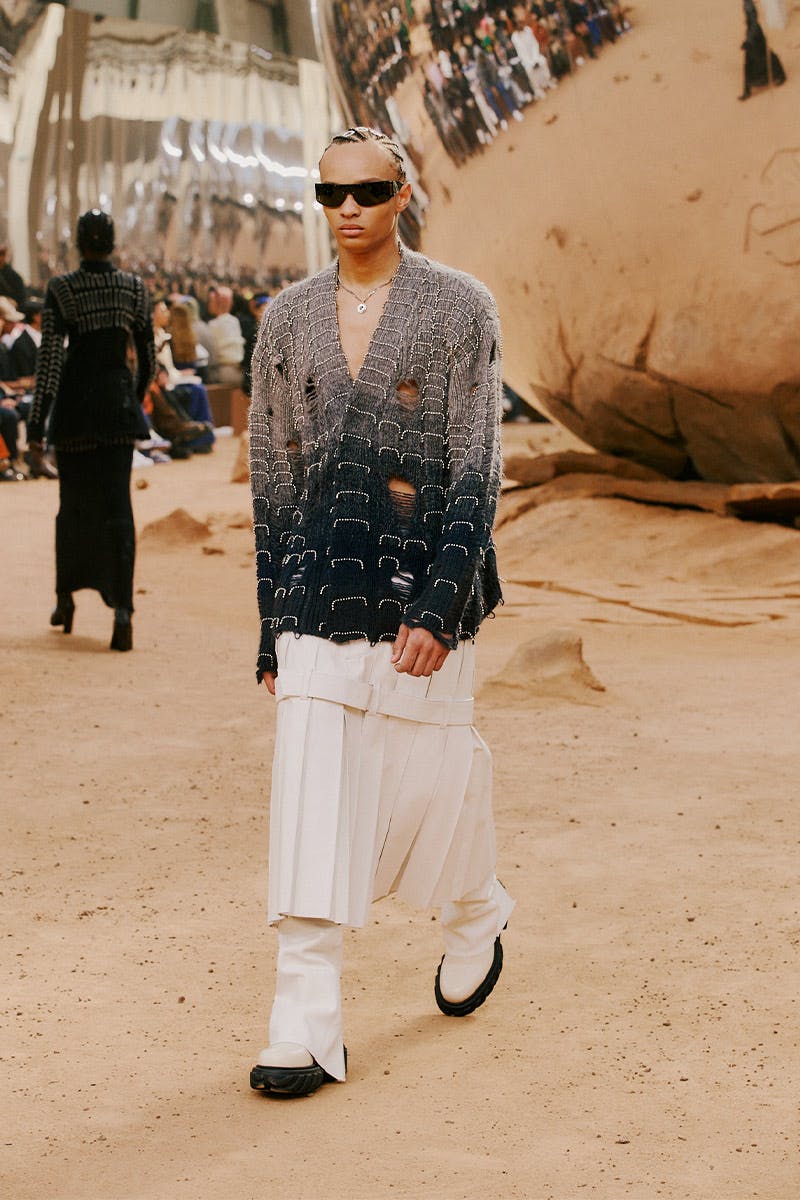 "I have become slightly obsessed with this embellished, gradient cardigan layered over a matching pants and skirt combo… The cohesive flow into the tire sole boots also can't go unmentioned."
Jake Silbert, News Editor
"I could say plenty about the puffer coat—the color, the hardware, how its wild lower third is almost an entirely different garment—but, for me, it's all eyes on those panopticon sunglasses, literally."
Discover more from Off-White™.