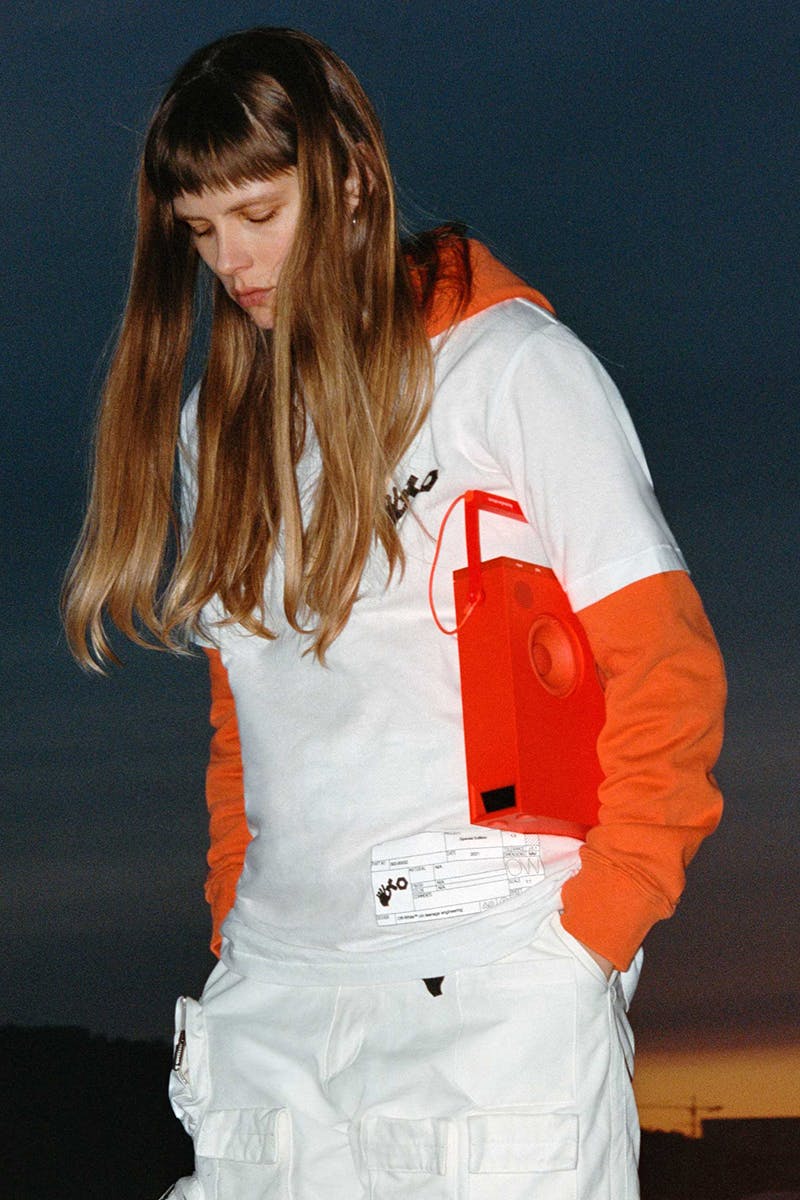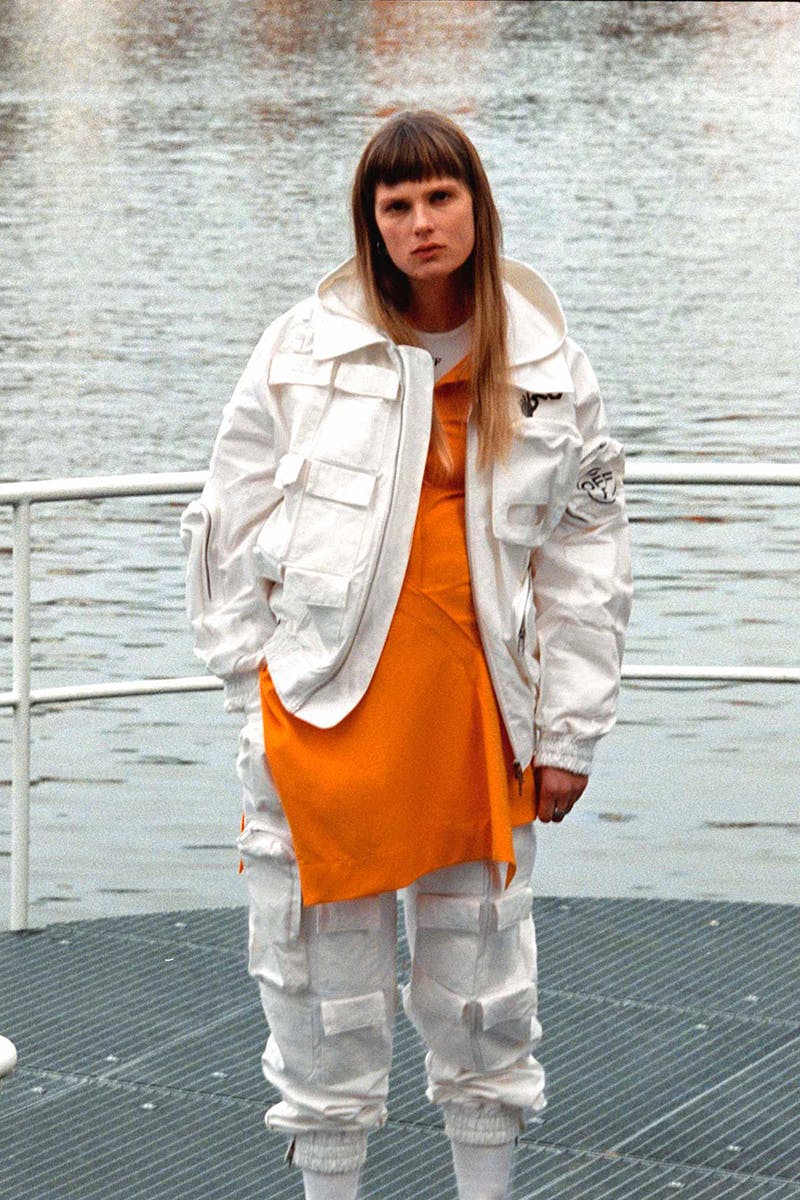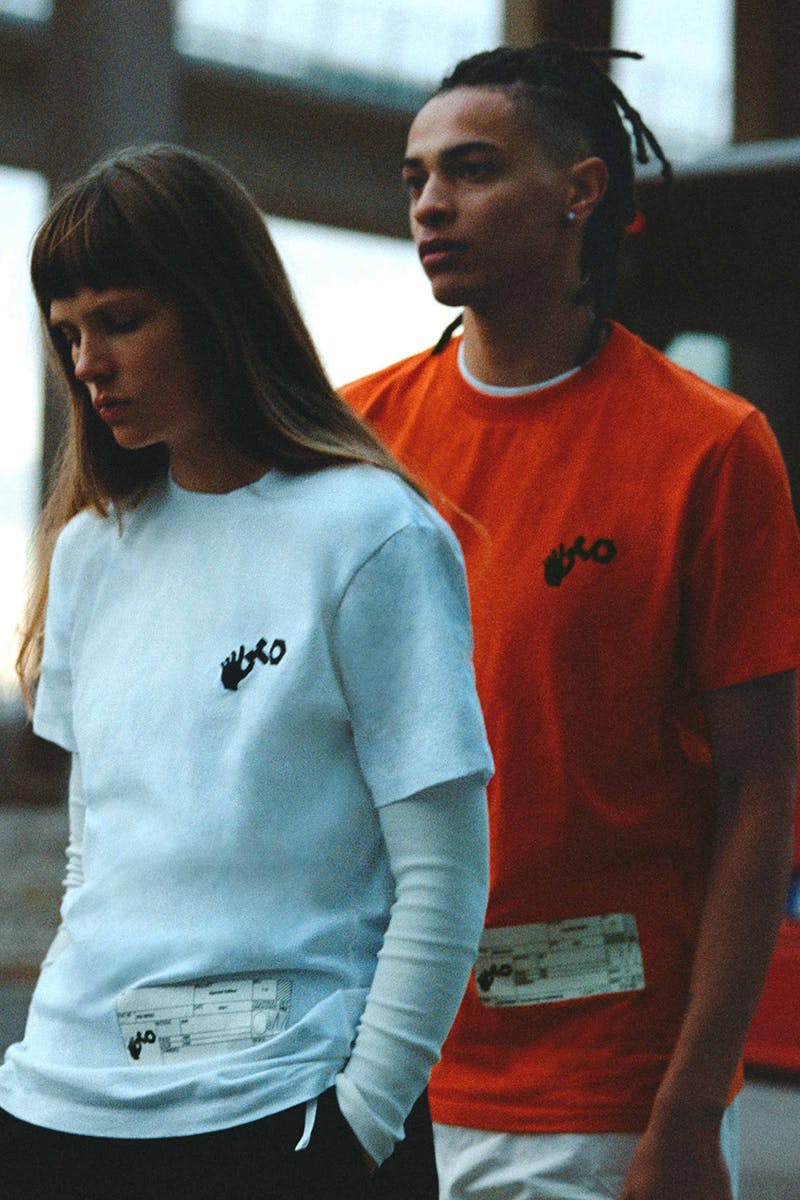 What happens when you mix Teenage Engineering with Off-White™? You get a speaker. But not just any old speaker: it's a cool speaker.
The Teenage Engineering OB-4 Off-White™ is bold in appearance and sound, flaunting the streetwear brand's familiar neon orange and "X" motif complemented by "a specialized listening experience" and the quality sound you'd expect from the company that developed the Nothing Ear (1).
You may be scratching your head and rightly so. Are you looking at a speaker or radio? And in 2022? Well, yes. The OB-4 Off-White™ is all-in-one, offering FM radio, Bluetooth, and line-in capabilities.
The OB-4 also allows you to loop, slow down, and rewind anything you play, including the radio – it sounds like a would-be engineer's dream.
Then again, the OB-4's disk mode is what makes it unique. Similar to Ye's Stemplayer (but bigger and, dare I say, better), the feature allows users to remix what they're listening to based on "ambient, karma, and metronome functions."
Kinda mysterious but probably makes more sense when you use it.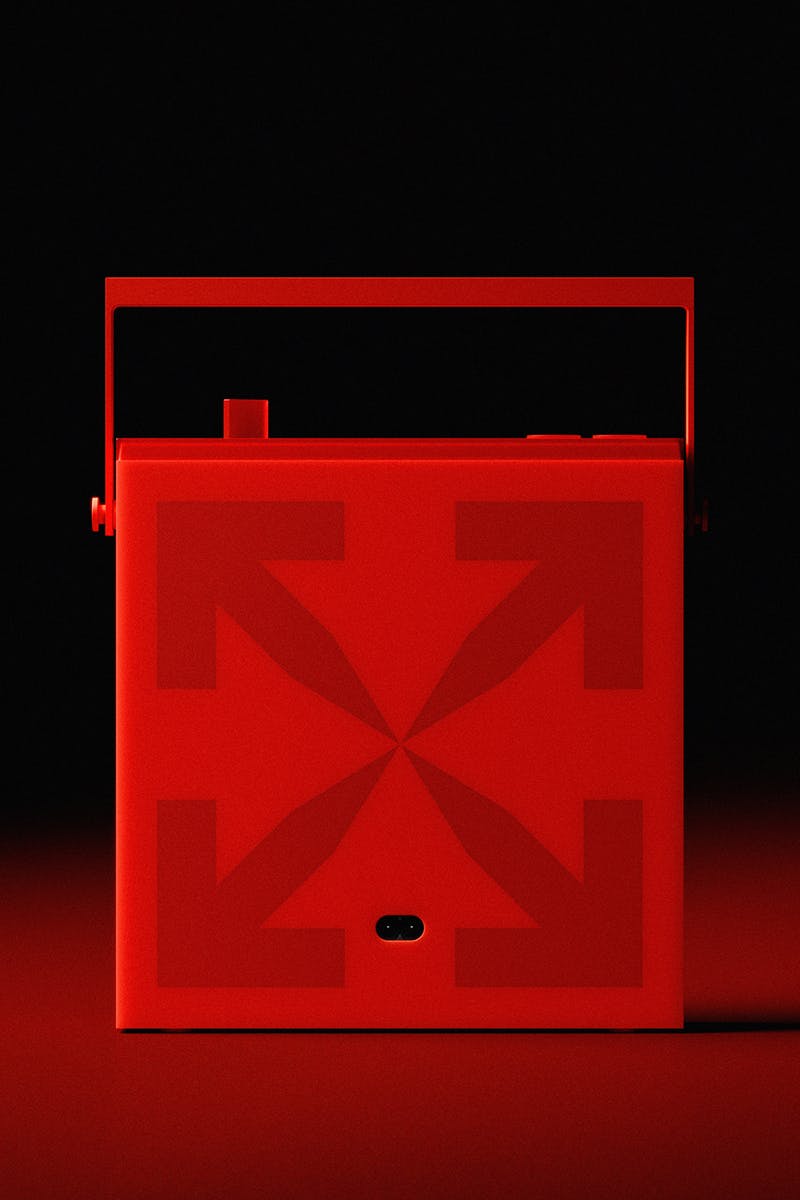 The OB-4 Off-White™ is packaged with some of Ghanaian musician Sk Kakraba's gyil music, exclusively available in the device's disk mode.
Oh, and because this was a Virgil Abloh joint, the The OB-4 Off-White™ comes in its own limited edition transparent carry bag, which could double as a regular Off-White™ handbag, depending on your mood. I mean, who doesn't love a twofer accessory?
Teenage Engineering c/o Off-White™️ also goes for the full-fit-situation with an accompanying apparel collection, which comprises a t-shirt, hoodie, bomber jacket, and cargo trousers.
Like Virgil Abloh's last Burton collaboration, Teenage Engineering's link-up with Off-White™️  marks one of the final few projects that the designer produced before his untimely passing.
With Abloh's dabbling as a DJ, the OB-4 Off-White™ user loops and remixes feel like a worthy way to honor the multifaceted visionary.
Off-White™️ x Teenage Engineering is now available on Teenage Engineering's website, with the OB-4 Off-White™️ priced at $1,150 and apparel ranging from $490 to $2,130.