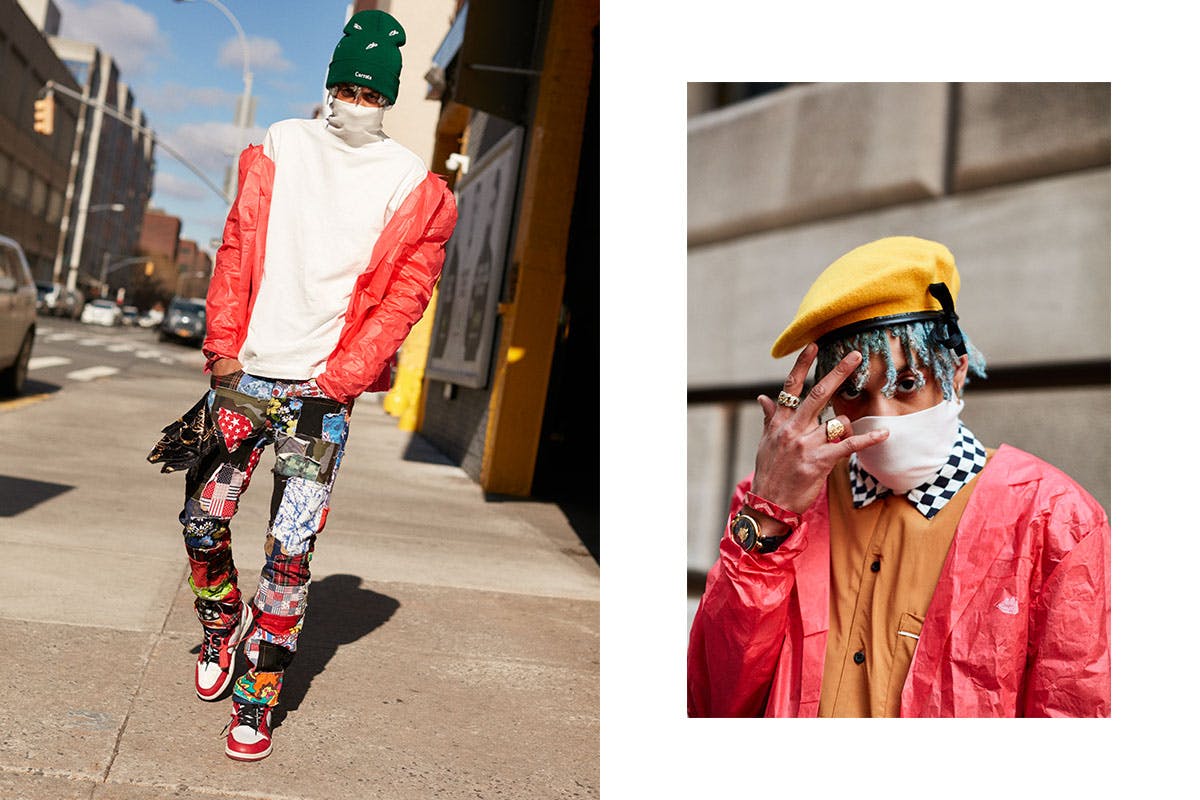 So New York Fashion Week: Men recently happened. Except it didn't, being the first year in five that the men's winter schedule was merged (back) into the women's shows. Why? Cos fashion weeks are expensive, long, and exhausting enough without having another one thrown into the mix straight after. The apparent obsolescence and folding of fashion weeks in general is matched only by the industry's scrambling to keep up with them, with designers struggling creatively under the pressure to innovate every six months.
The question of whether they're actually needed at all is another painful one, with social media democratizing fashion week's elitist world at the same time as people's insatiable demand for products they immediately see online puts even more added strain on the established model. Then, after all that, some of the collections are just plain bad.
So against that backdrop, no wonder people are uptight. Step up Old Spice, the fragrance beloved by charismatic men and sea captains around the world, and its new innovation for fashion week: the perfumed red paper blazer. Scented with its new premium fragrance, Captain, Old Spice created the blazer explicitly for New York Fashion Week and styled it with Ayo & Teo in a mockup of a typical street style shoot (knowingly playing on the contradiction here).
"But, like, why a red paper blazer?" we hear you ask, silently.
"We wanted people to be able to test drive the luxurious lifestyle and fragrance of the new Old Spice Captain," explained an Old Spice representative on condition of anonymity. "The only possible way to do that was to spend months tailoring a disposable paper blazer lightly scented with Captain. That was the only way. Seriously, we tried other ways but this one was the only one that worked."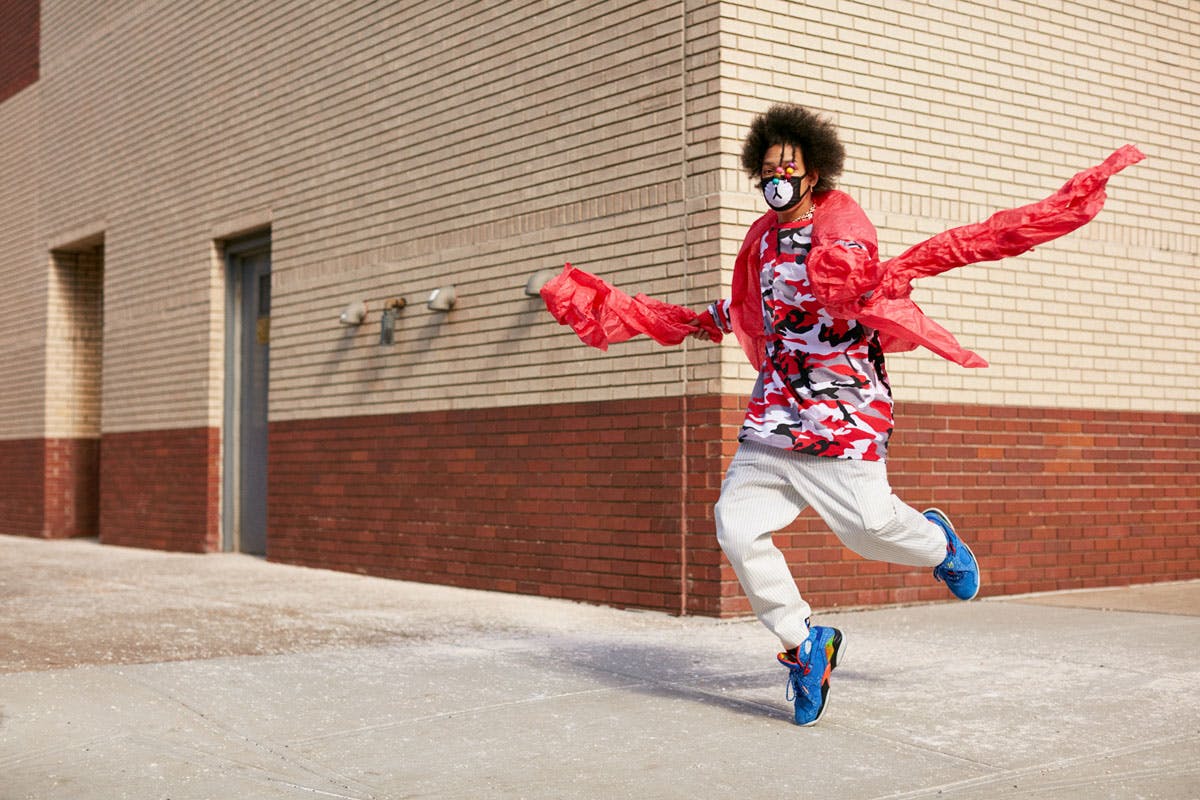 You may laugh, you may not, you may think this is just some kind of stunt, and you may even believe it's not actually the best way to market your new becoming smell and have since clicked away from this article. And in each of those cases you'd probably be right if it weren't for how devastatingly shrewd this whole thing actually is.
Let's analyze: Just like Sascha Baron Cohen's Brüno Gehard's razor sharp satire held a mirror up to the hypocrisy and shallowness of a minor section of the fashion community, so too does Old Spice's red paper blazer. It's fragility and casual, throwaway nature is a paper-cut-sharp comment on the disposability of today's fashion industry which, btw, would be the most polluting industry on Earth (according to the documentary The True Cost) if it wasn't for the oil one—and most of that oil goes directly into feeding the various tentacles of… yep: the fashion industry. Think about it.
Still not convinced this argument's got legs and Old Spice's paper creation has fashion forefathers? Well, check out the work of one of Japan's greatest designers: Issy Miyake. His groundbreaking A-POC project, standing for 'A Piece of Cloth' and released at the turn of the millennium but developed for over a decade with revolutionary textile craftsman Dai Fujiwara, was a single piece of woven material that people could then cut into the garments they wanted. "I became a fashion designer to make clothes for the people, not to be a top couturier in the French tradition," Miyake is quoted by Newsweek as saying. It was this same sense that fashion should not be elitist that was behind his democratic exploration of what fashion could mean if you give people, quite literally, the ability to rip, tear, and cut to create clothes they actually wanted.
Oh and another thing, that famous COMMES des GARCONS ripped paper shopping bag from 2015 and re-released last year? Also a reference point.
And all of this is nothing compared to the zeitgeist of celebrating the kitschy, the mundane, and the mixing of high and low that defines our times. You could argue Old Spice is taking a play out of Demna Gvasalia's absurdist playbook. Expertly explained by Gregk Foley on these same pages, the Vetements designer and creative lead to Balenciaga is arguably making fashion parody itself, exaggerating its worse tendencies to comment on the absurdly volatile times we live in: "Once you've accepted absurdity, and stopped trying to find meaning in a world that defies all definition, who's to say a platform-soled croc sandal covered in badges and "pieces of flair" can't be à la mode?"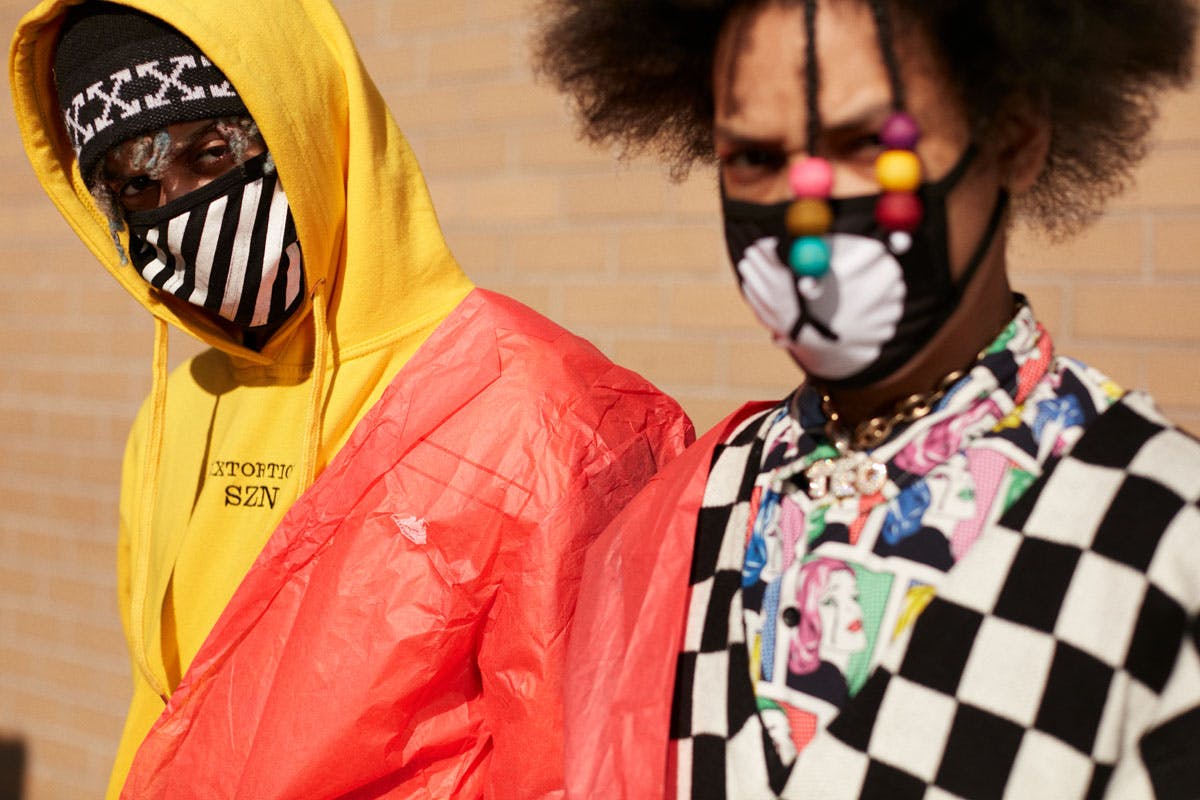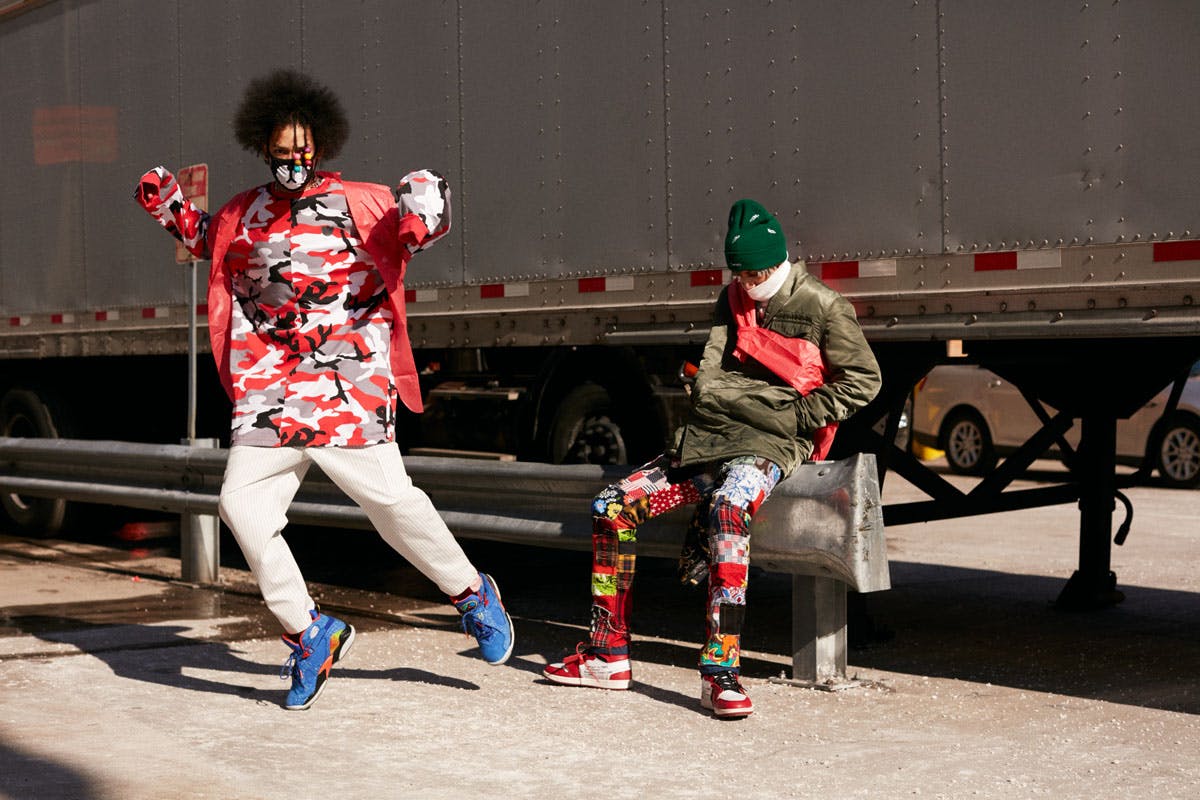 It's also a well-known fact that the industry's major international fashion houses make next-to-nothing from their clothes. Instead, the majority of revenue and profit is gained through accessories and fragrance lines, the latter of which are phenomenally cheap to produce and have an insane markup price. We're not saying—and neither really is Old Spice for that matter—that the perfumed red paper blazer is the future of the textile and fragrance industry (despite its premium scent), but, hey, it's still pretty innovative and remains an interesting comment on the business structures of these major perfumers and fashion maisons.
Finally, it's also just kinda fun. So get over it. Besides, modeled on the shoulders of Ayo & Teo, it doesn't look half bad.
So if you're finally convinced, you'll be disappointed to know the Old Spice red paper blazer is being sold absolutely nowhere. However, if you do want it and wanna sample the premium scent in the comfort of your own closet, you'll find the Old Spice red paper blazer in special limited editions of GQ mag. However, you can get the premium scent it smells of right now, like immediately, as Old Spice's new Captain fragrance.
Check out oldspice.com to stock up.