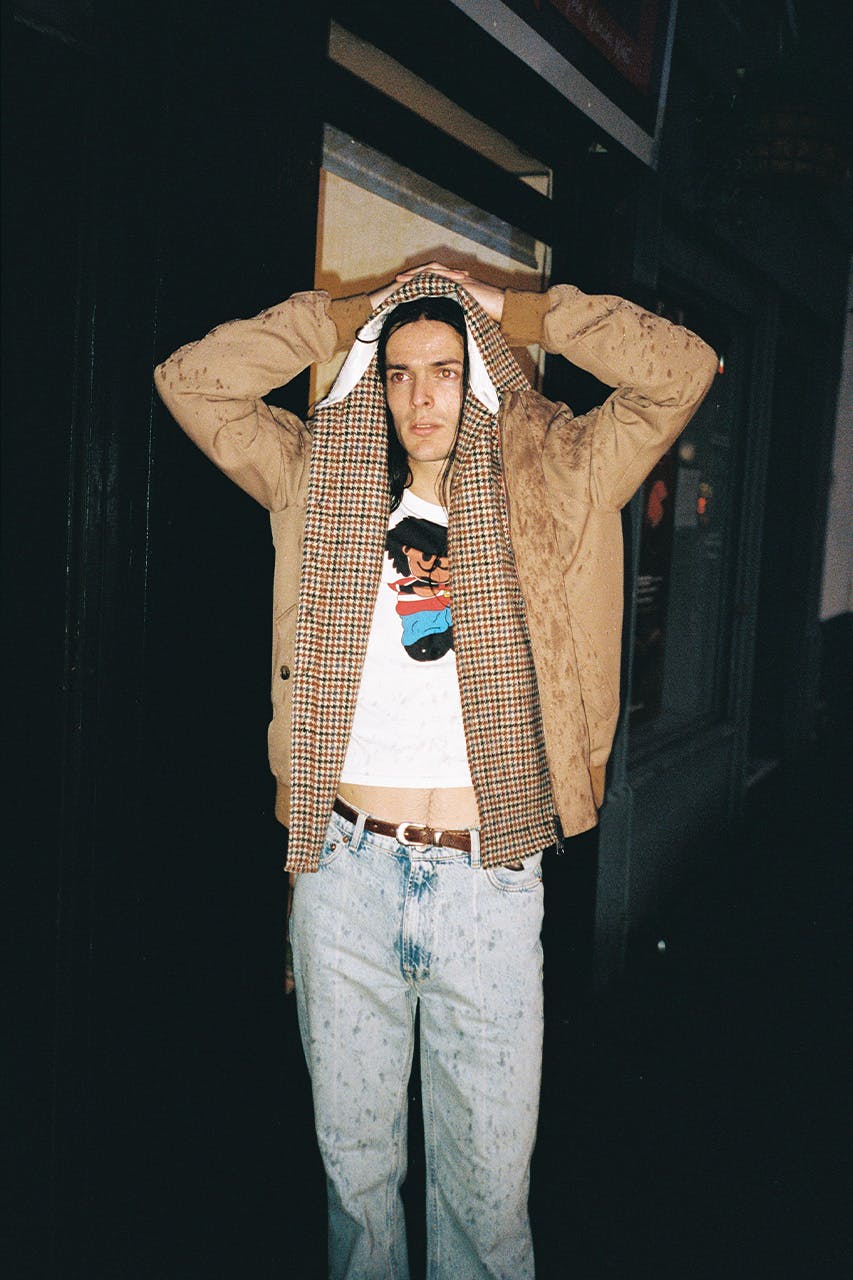 OUR LEGACY is rounding out the year with one more perfectly-executed collaboration, this time alongside archetypal British label Baracuta.
Jockum Hallin and Cristopher Nying's Stockholm-based label has had a pretty busy 2022 in truth, intricately combining the release of a myriad of high-profile collaborations with its equally-as-impressive string of mainline seasonal collections.
Such is the current state of the fashion world, it's collaborations that grab the headlines nowadays, but who can blame them when the brands OUR LEGACY is linking with include the likes of Stüssy, Denim Tears, and (my personal favorite) Dickies, to name only a few.
Eagle-eyed readers, though, may have been able to spot a pattern of late when it comes to OUR LEGACY's choice of collaborator following last month's 1461 release alongside Dr. Martens, as the Swedish label returns to the British Isles this time around, too.
The brand is in fact paying homage to the craftsmanship and the fabric weaving, knitting and shoemaking excellence Britain has become renowned for, by uniting with two of its most traditional labels.
The OUR LEGACY x Baracuta collaboration — which comprises two takes on the G9 Harrington jacket — will land online from December 7, the same day OUR LEGACY's WORK SHOP London HOLIDAY MARKET pop-up opens its doors.
Made from leftover fabrics sourced from previous Baracuta collections, the upcycled OUR LEGACY x Baracuta G9 arrives in tan and black iterations equipped with a dog-ear collar, ribbed cuffs and waistband, raglan sleeves, and diagonal front pockets.
Rounded out with the signature umbrella back yoke, things are completed with the unmistakable Fraser Tartan Lining, synonymous with the G9 Harrington.