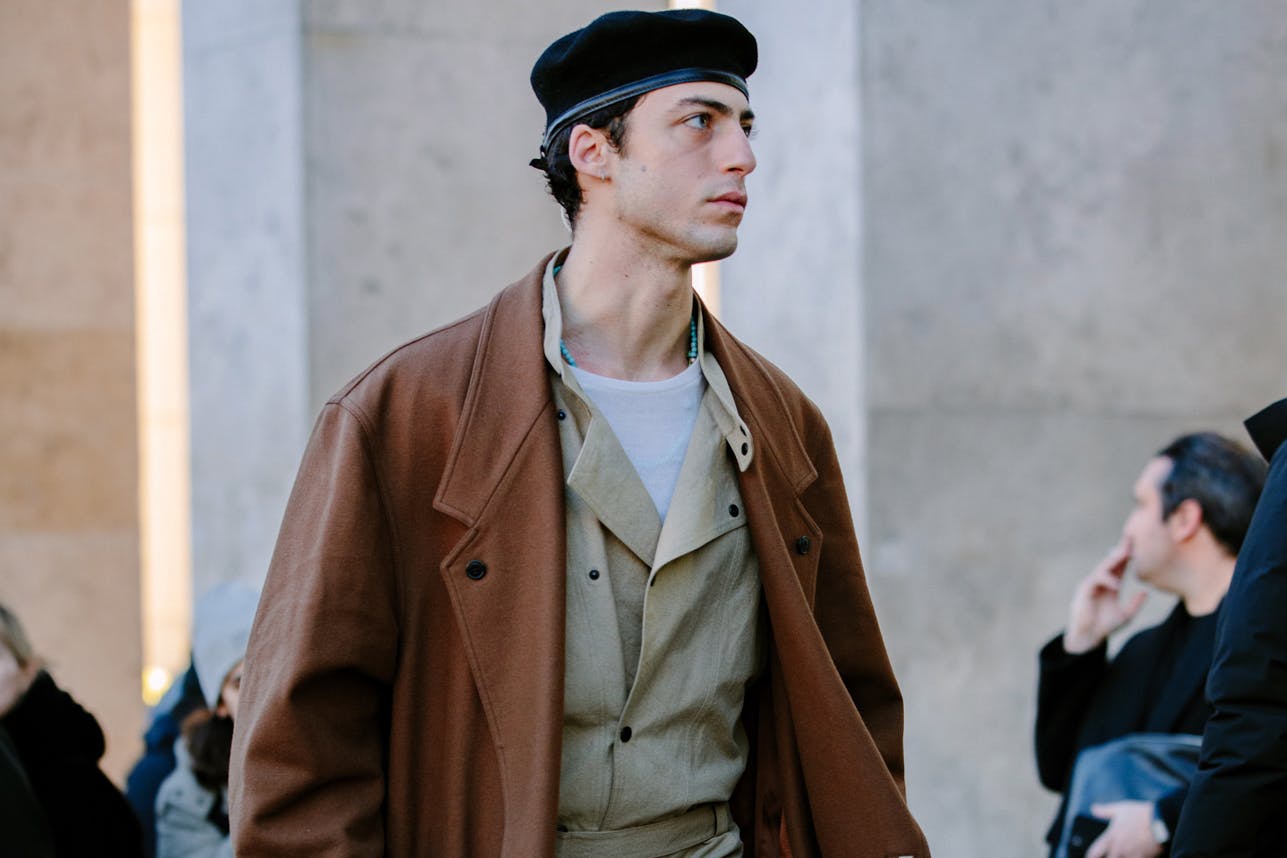 When it comes to buying new wares, getting the right fit is one of the trickiest things to get right – especially when you're ordering online. A good style hack, therefore, is to opt for oversized everything as your M.O. It's a literal big mood.
It speaks to the idea of the silhouette which in recent years has expanded to XXL proportions. There's been huge footwear from YEEZY and Balenciaga, massive sculptural puffer jackets from Entire Studios and Dingyun Zhan, and Justin Bieber wearing the biggest jeans imaginable.
But the market for oversized clothing goes beyond just scaling up proportions. A slight but important distinction, many pieces are in a sub-category of oversized clothing that can be described as "boxy", meaning that while they are very wide they are also quite short — almost cropped. A prime example is those Entire Studios puffer jackets that have been worn by everyone from Kendall Jenner to Quavo recently.
There is one man who we can thank for this silhouette becoming popular, and it's no coincidence that he gave the design duo behind Entire Studios their break in the industry. That person is Ye, who has pushed this wide and short silhouette since YEEZY Season 1 and it continues to find itself in his designs (namely, the new YZY x GAP x Balenciaga collection).
We've collected our favorite big proportion pieces to create a casual, oversized look from head to toe. From the boxy fitting to full-on 2000s rapper baggy.
Scroll down to check out our favorite oversized pieces
T-Shirts
An oversized tee is the easiest way to start a transition into wider fits. In warm weather, it'll give you access to any breeze that is in the air, and in the colder months, it will fit the vibe of your XXL outer layers.
Tops
A good mid-layer is essential, especially for the spring. Finally, the constraints of bulky outer layers are no longer essential and your oversized tops can take the limelight.
Below is three mid-layer styles that instantly look cooler when they size up: a hoodie, a cardigan, and a shirt.
Jackets
Huge, sculptural puffer jackets are one of the trends we highlighted to be big in 2022 and it has been a strong year for the style so far. But, there are so many equally cool oversized jacket styles, such as the denim jacket shown below.
Also, don't think that the upcoming spring season means that outerwear is irrelevant, Tyler, The Creator has proven that it's best styled with shorts.
Pants
Following the recession of skinny jeans from the style zeitgeist, the world of pants has been getting bigger and bigger. Justin Bieber has been showing the world how good wide-leg jeans can look and so has Euphoria's underrated fashion icon: Fez.
In the selection below there's a pair of extra roomy cargo pants from Acne Studios, beige pants from Dries Van Noten that can get even wider through the snap closures on the bottom, and an all-black design from the king of extreme proportions: Rick Owens.
Footwear & Accessories
Okay, so you've taken things XXL with all the clothing that you're wearing, but now it's time to finish off your 'fit with a pair of shoes and some accessories.
Whether it be a pair of huge puffy boots or sunglasses that cover half of your face, you can't go large with your outfit and not have the footwear or accessories to match. It's only once you've incorporated these final elements into your look that you have mastered the art of oversized dressing.
Want to keep browsing? Head to the Highsnobiety Shop for more products that we love. Highsnobiety has affiliate marketing partnerships, which means we may receive a commission from your purchase.