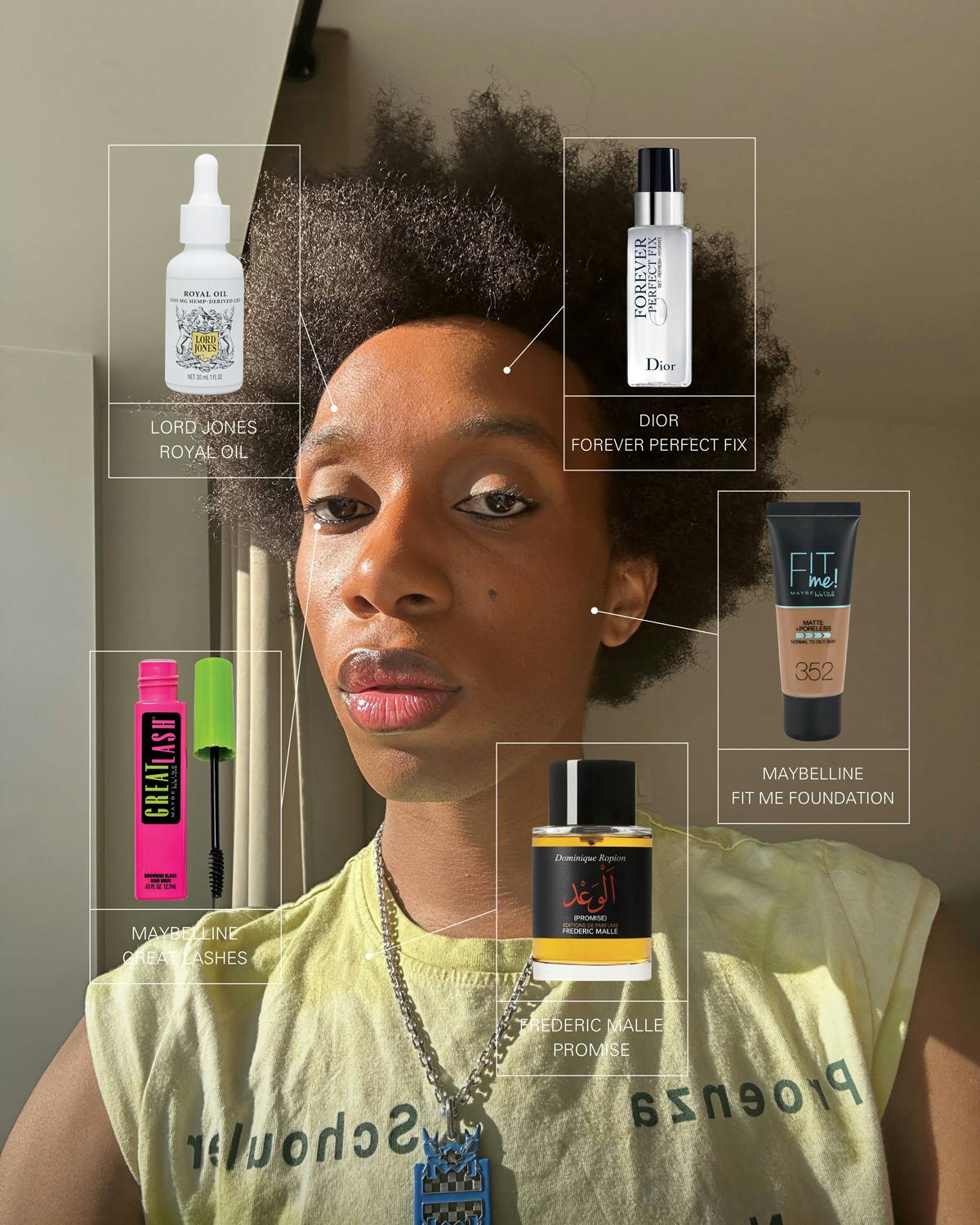 Welcome to Beauty Lookbook, Highsnobiety's monthly series examining the beauty routines of our stylish friends. This week, we chat with Parker Kit Hill, the former Vine star-turned-TikToker, model, and style influencer.
Name: Parker Kit Hill
Location: New York City
Occupation: Model, actor
What's your earliest beauty-related memory?
I first started wearing foundation when I was performing on stage. I was a musical theater/ballet kid, which constantly called for heavy makeup. I would apply one shade and think it was revolutionary, but in reality I looked liked a brown blob with teeth and eyes from afar.
How has your definition of beauty changed as you've gotten older?
It's gotten way more simple and streamlined. Now, I know that it's beautiful to work with what you are born with and to highlight your natural features.
What's the first beauty product you ever bought?
It was the Maybelline Fit Me Foundation from Walgreens. It did the job for me at the time.
What's the one product you always splurge on?
Dior Forever Perfect Fix setting spray.
What's your favorite drug store product?
Maybelline Great Lash Mascara in clear.
What's your holy grail — the one product you can't live without?
Royal Oil from Lord Jones.
What do you smell like?
Promise by Frédéric Malle.
What's your favorite under-the-radar beauty brand?
It's not really under the radar, but I love Byredo's beauty products.
Do you shower in the morning or at night?
I usually do both: a cold shower in the morning to wake myself up, and a warm shower at night to relax myself before bed.
How does your style inform your beauty routine?
My style doesn't usually influence my beauty routine. I have a super simple and regimented routine that I stick with at all time, regardless of what I'm wearing. Staying consistent with things that work for you helps build a signature that you're always going to be known for.
What is one piece of beauty advice you would give to everyone?
Never leave your house without a lip pencil, eye liner, and mascara.