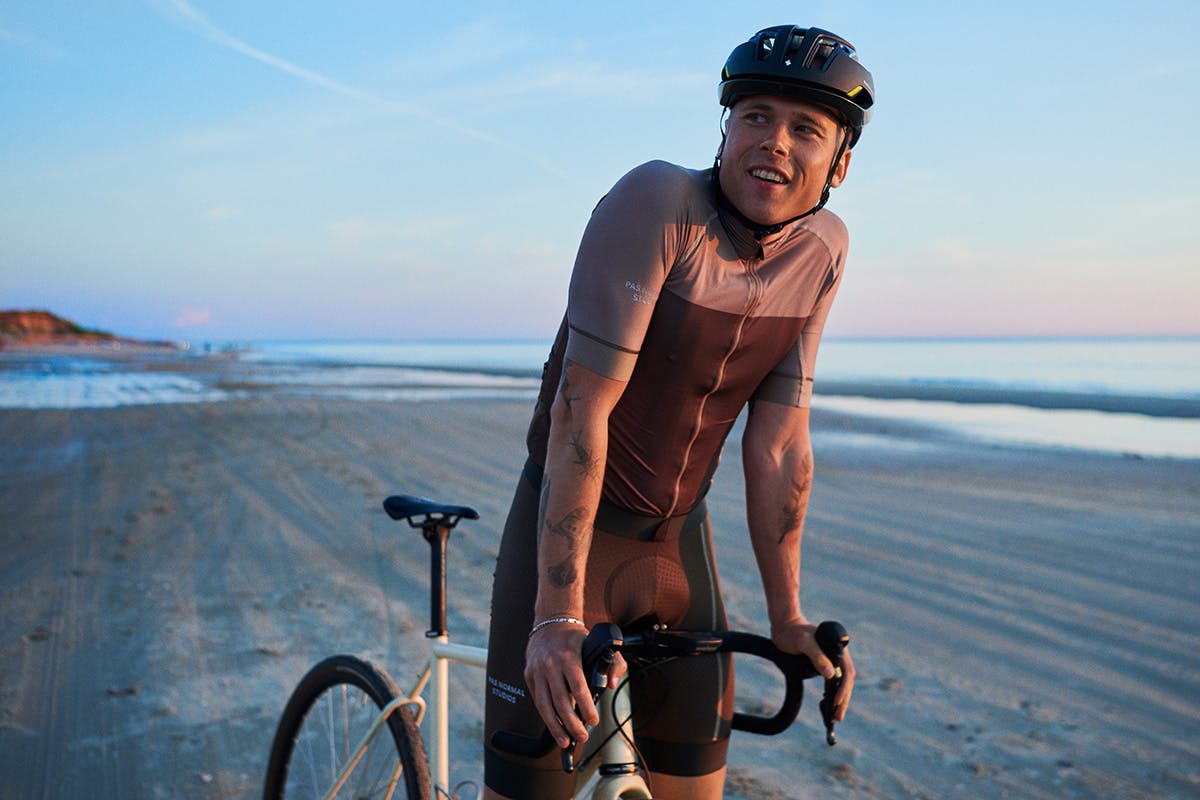 Copenhagen-based cycling brand Pas Normal Studios is collaborating with Japanese sportswear brand Descente Allterrain for a new collection that incorporates uncompromised technical proficiency with sleek and modern design.
The collaboration is initially based from Pas Normal Studios' 'Mechanism' line with a few select pieces from Descente Allterrain that have been modified by PNS. Key pieces from the drop include an updated version of the iconic Mizusawa Down Jacket, first developed when Descente was elected as official supplier of Japan's national team for the Vancouver Winter Olympics.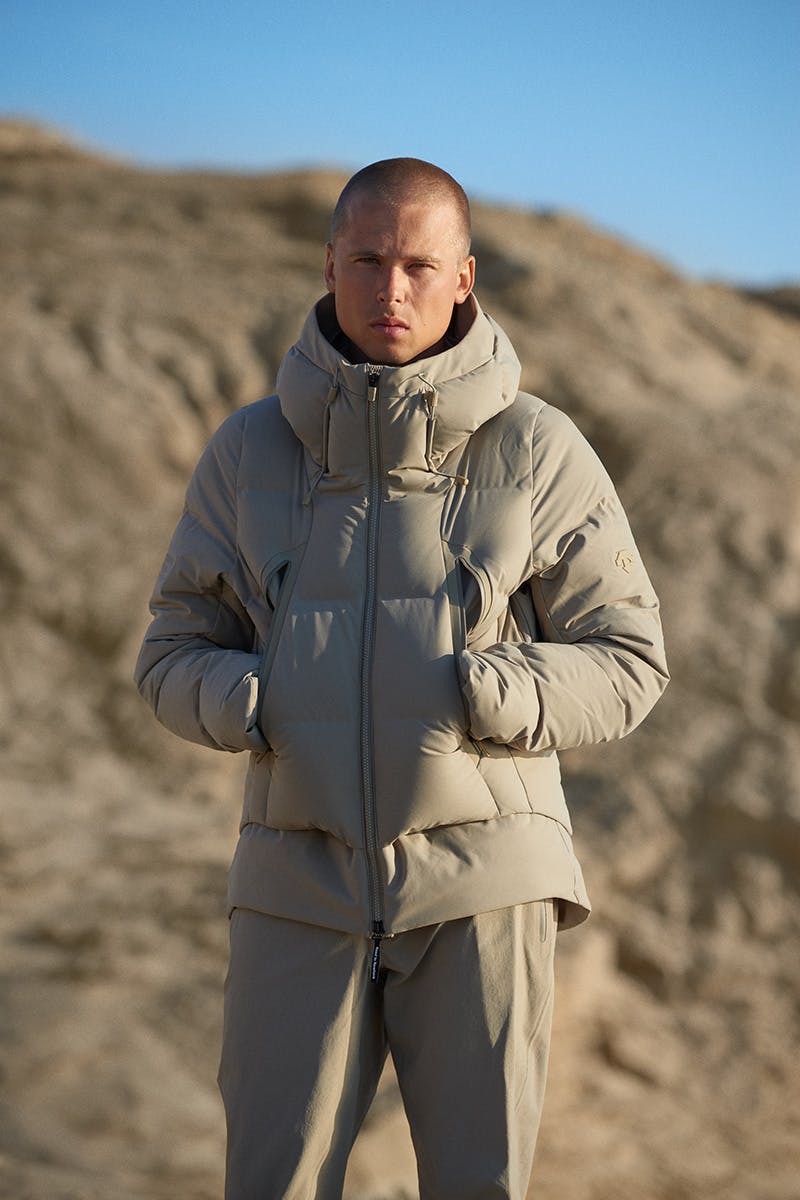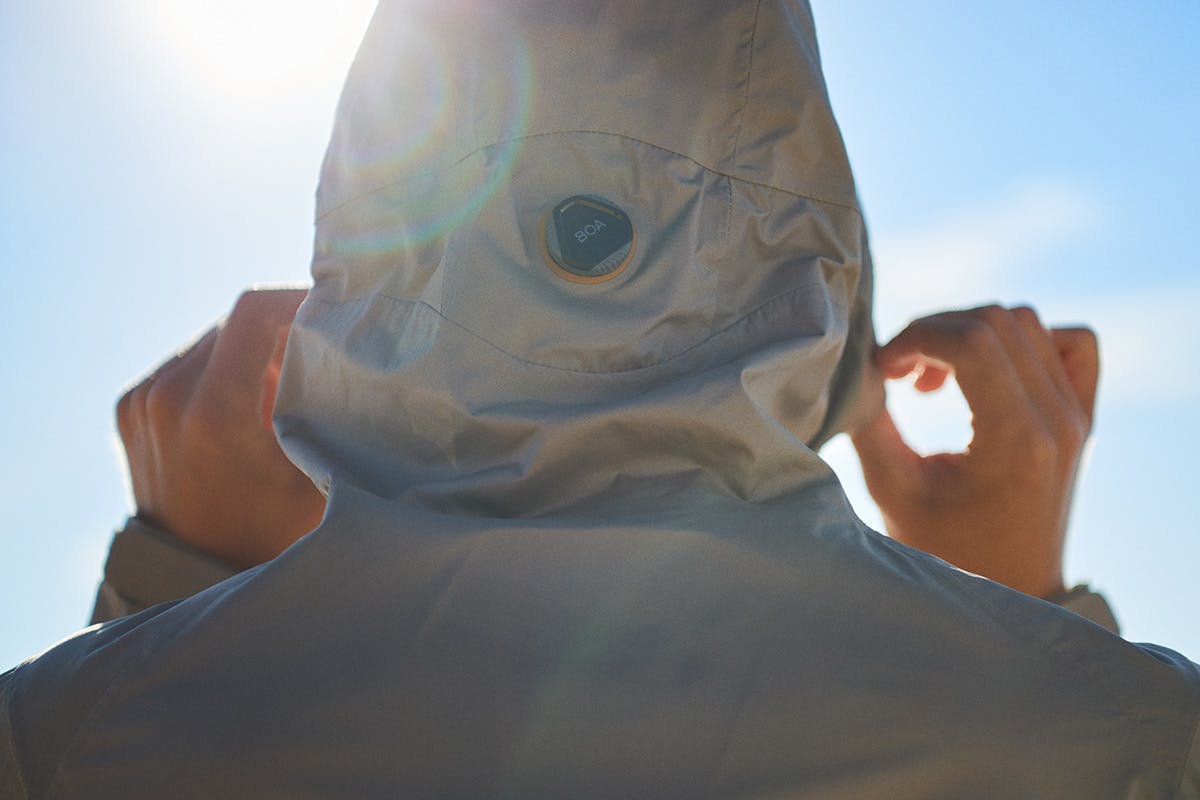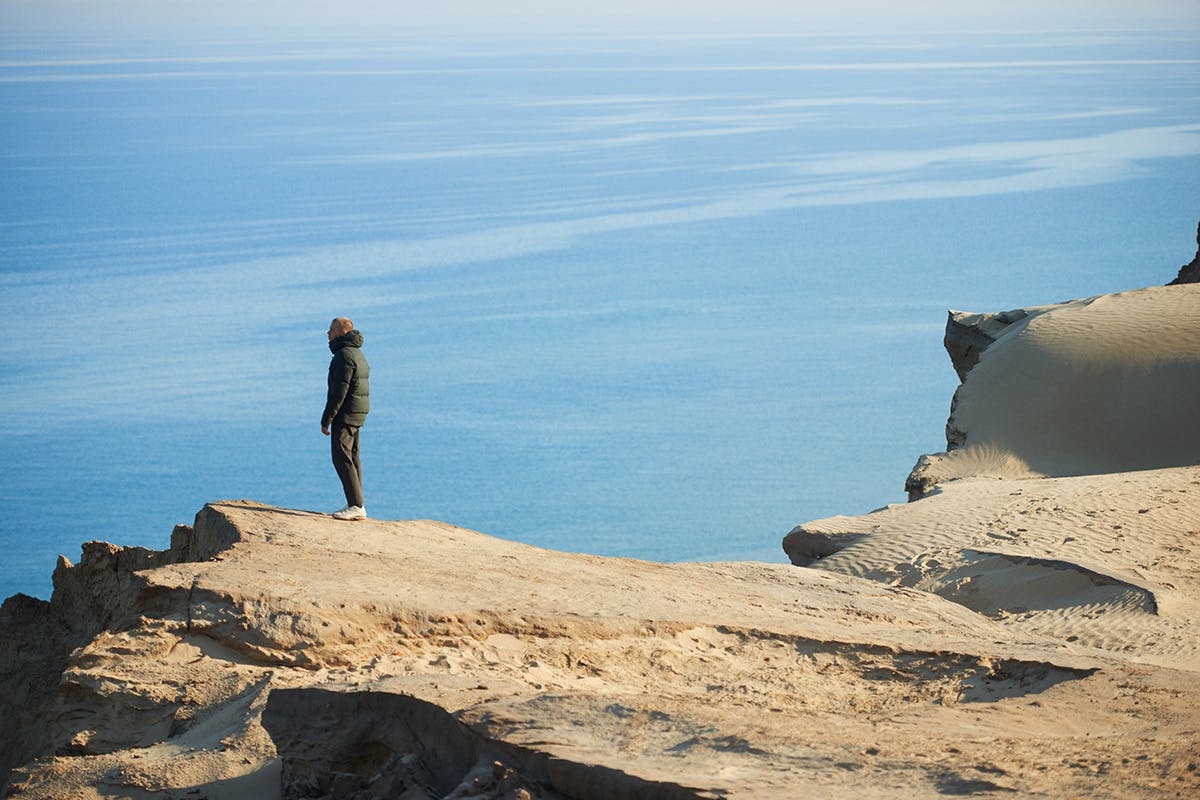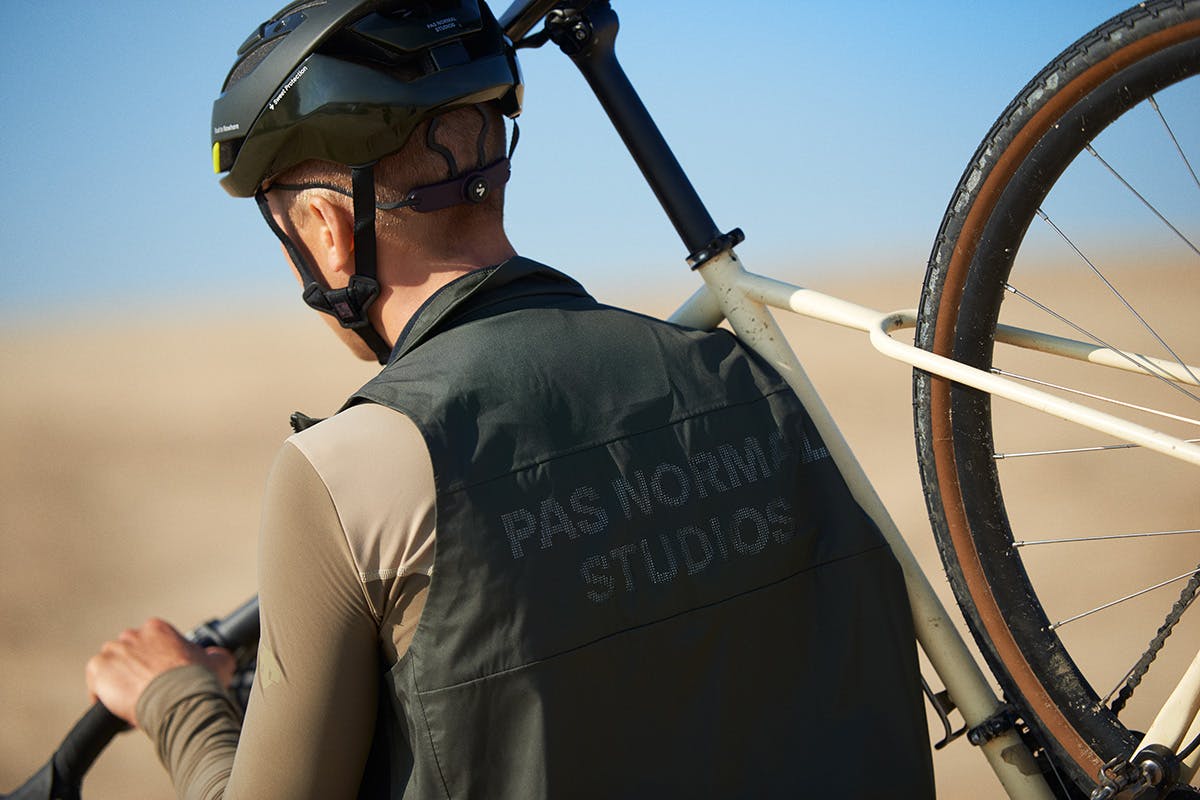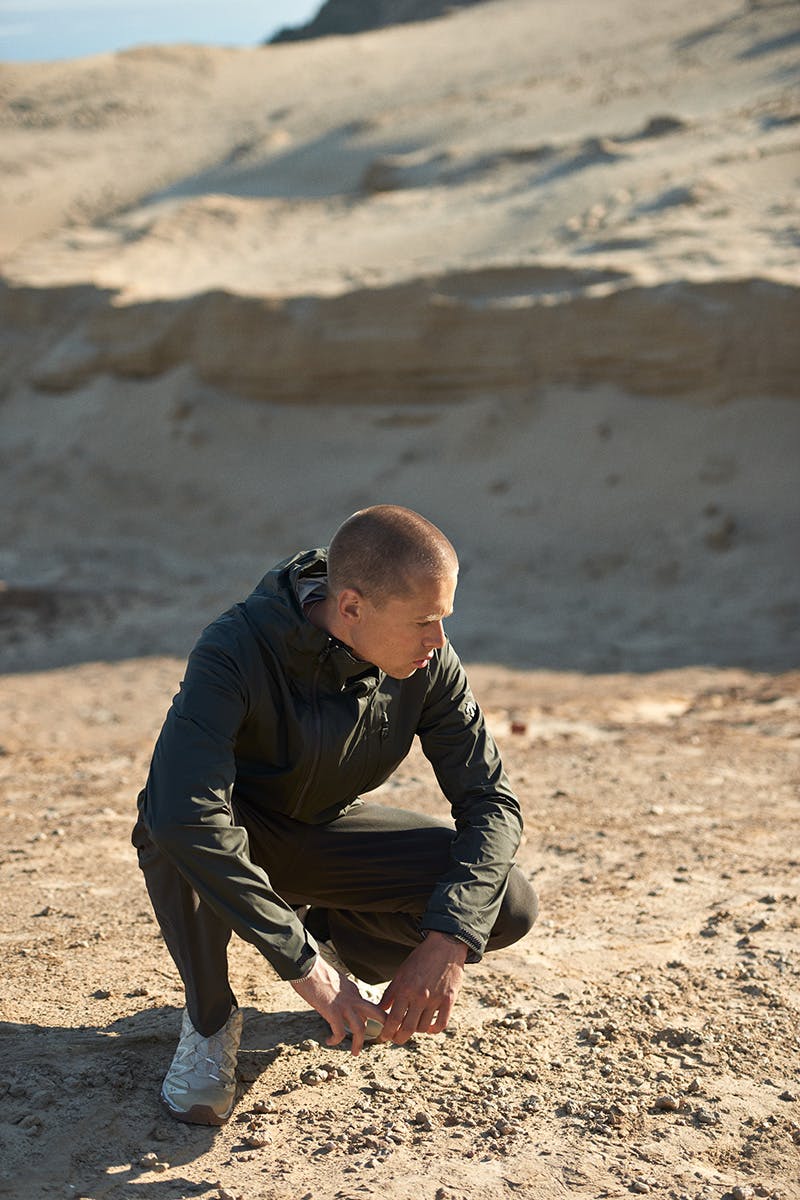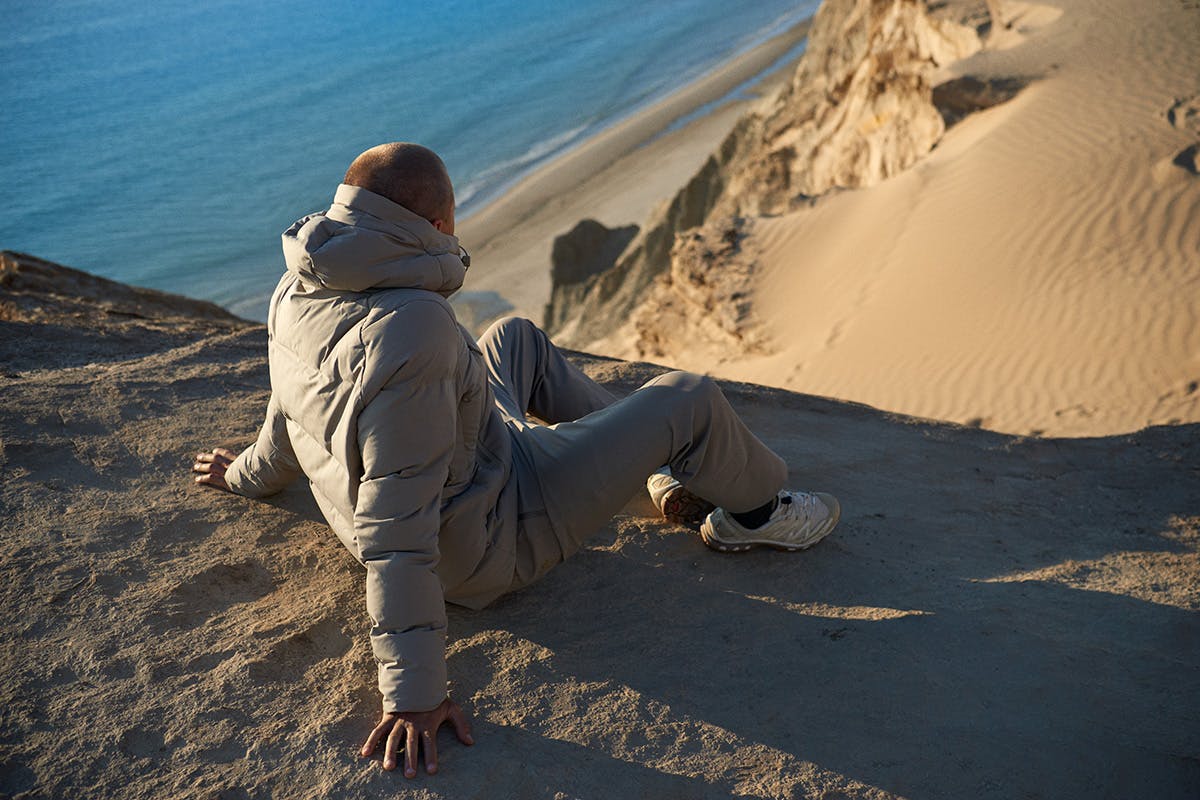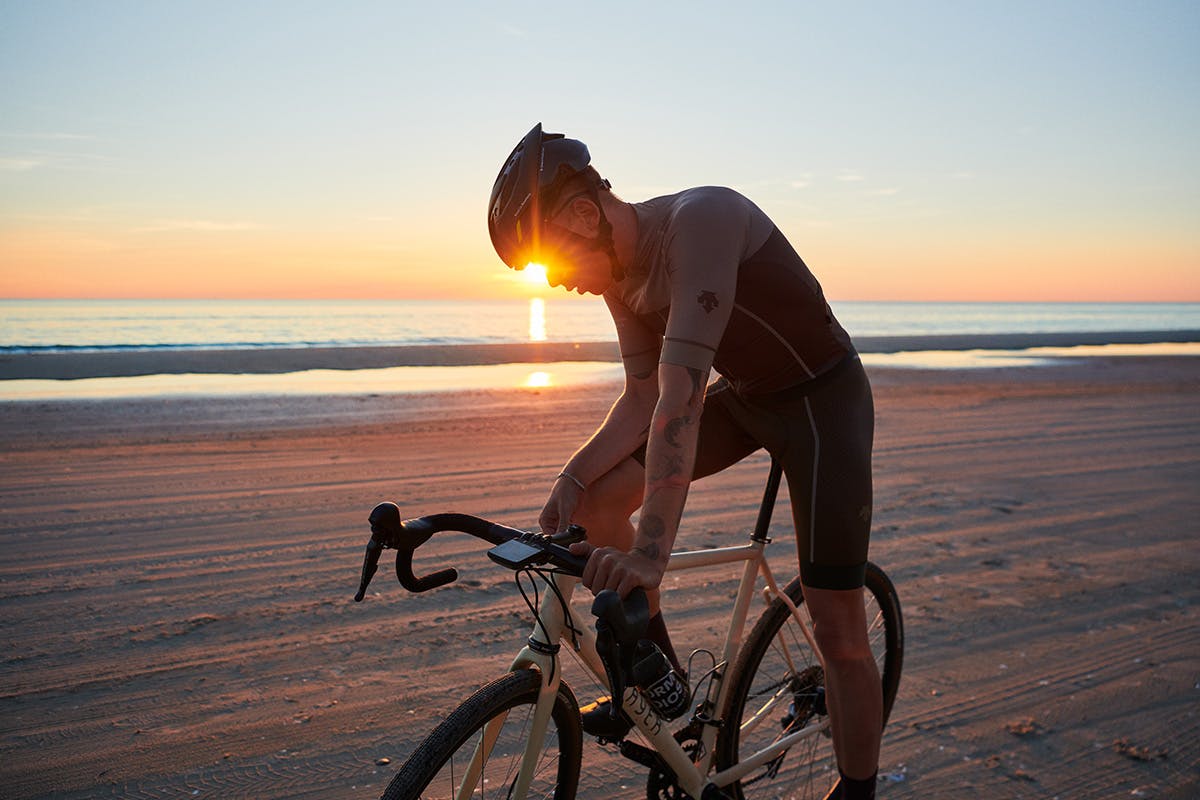 The new collection arrives in a neutral beige and charcoal color scheme consisting of shorts, unitards, short and long-sleeved zippered tops, leggings, gilets, and aforementioned down-filled puffer jackets. The minimal branding is further complemented with exposed zippers, tonal pockets, and form-hugging silhouettes.
Koki Ota, a product and sales manager from Descente Allterrain explains how the two labels found they shared mutual priorities across design and aesthetics, "this partnership between PNS and Descente Allterrain was born from a shared passion for innovative, functional, and high-quality sportswear" says Ota,  "And I believe the same value lies in both of our products that successfully balance a design with functionality. Every process, every detail in Descent's product is connected to the fundamentals of clothes which is to enrich people's life. And I believe the same way of approach is consistent with the way PNS does it."
The collaboration will be available at Browns, in celebration of both brands relationship with the luxury retailer. Dean Cook, head of menswear buying, shared his thoughts on why these two brands make a perfect fit, "both brands are at the top of their game in terms of creativity within their disciplines – it's both minimalism yet refined design. If you could pair two brands in the sphere of luxury fashion that can imitate each other through class, workmanship while not diluting the ethos of the differences in terms of aesthetic, this would be it. It's the whole package. The final outcome of this collection is one of my favourites in terms of collaborations we have seen this year."
The collection is available at Browns, as well as select Descente Japan stores, and on Pas Normal Studios' official webstore from October 2.