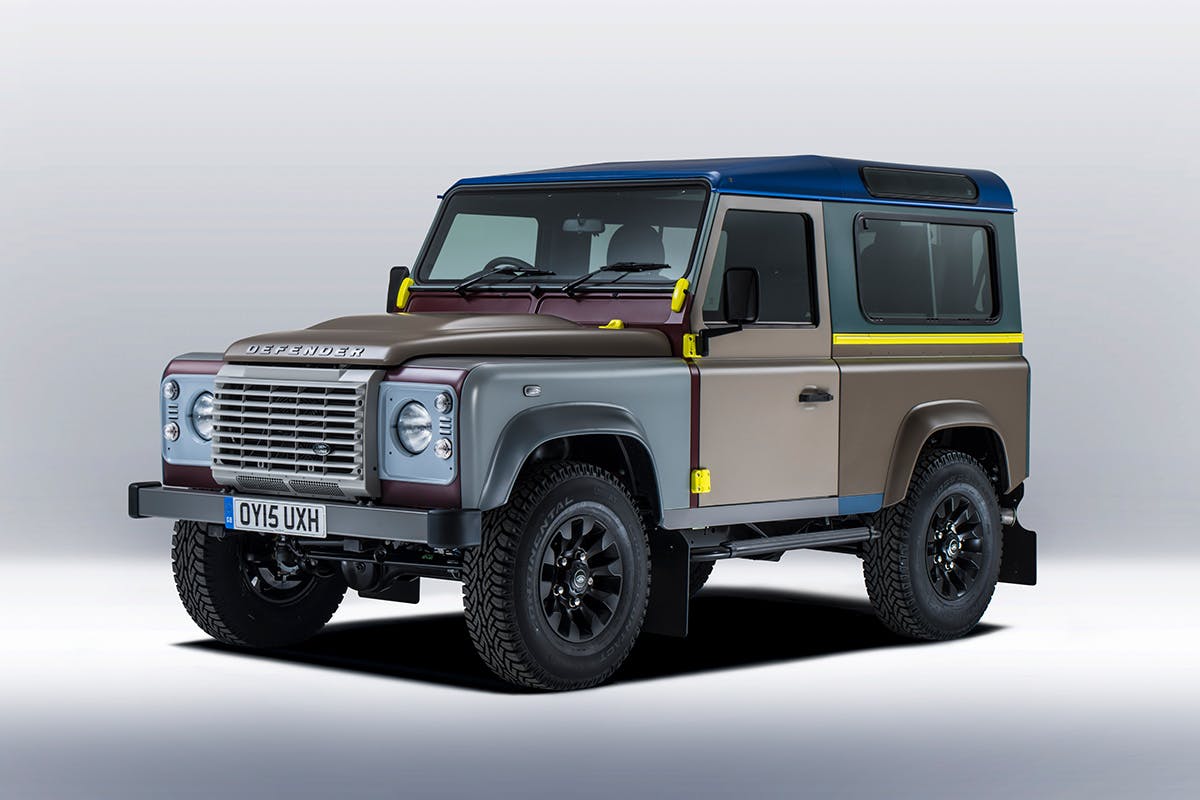 Gone are the days when fashion collaborations actually did what they intended to do. Nowadays, more often than not they cancel each other out, drowned out in the sea of illogical, hype-seeking team-ups that nobody asked for.
Once upon a time though, before they became commonplace, collaborations were exciting and unexpected mutual ventures through which brands could reach new audiences, expand their creative limits, and do something that neither could've done alone.
Paul Smith was one of the first to incorporate collaborations as a fixture within his brand. A decade before Supreme collaborated with The North Face, Paul Smith teamed up with Mini and revamped the iconic car in its signature stripes. Since then, Paul Smith has accumulated one of the most diverse lists of collaborations in the industry counting a whole spectrum of brands and objects from Caran d'Ache pens, to HP sauce and Leica cameras.
The one rule that Paul Smith always sticks by is that he'll only partner companies he likes. "When I've done collaborations, it's just with something that I'm quite interested in as opposed to doing it for cash," he says when we interviewed him for the brand's 50th anniversary. "So, I'll design a Pinarello bicycle just because I used to be a bike rider and I just think, 'Bloody hell, I can actually go to the factory and play with bikes.'"
Given his insatiable curiosity and child-like excitement about everything design and art-related, it's not surprising that the list is as eclectic as it is. So, in honor of Paul Smith's 50th anniversary, we rounded up our favorite Paul Smith collaborations (so far).
Mini (1997)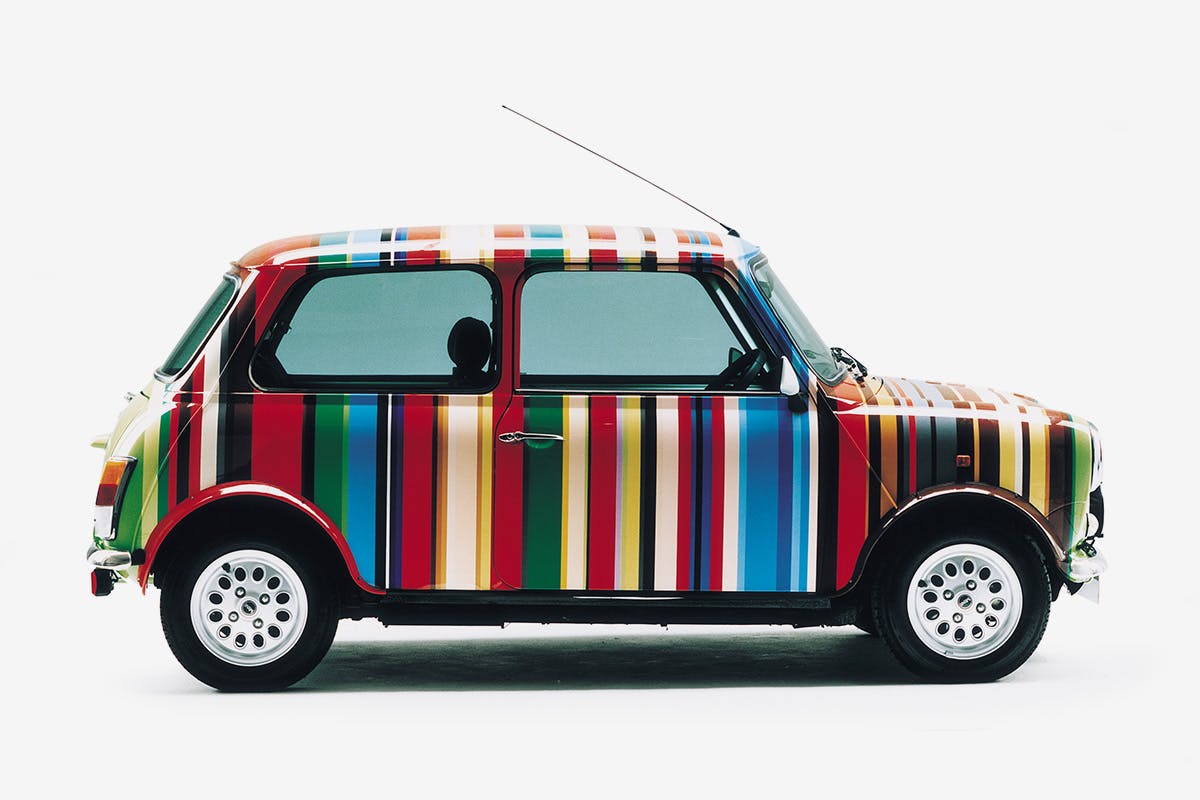 Rover Mini and Paul Smith go way back. The British duo de force first came together in 1997 to rework the iconic car in 84 stripes and 24 colors for the Tokyo Motor show. Following that, they worked together on single-colored Minis that were sold commercially. One was decorated in a deep shade of blue taken from one of Smith's shirts which, he apparently cut a small square out of for Mini to color match. This inside was decorated in bright lime green, recalling the vibrant linings of a Paul Smith suit. Later, they would link up again on a one-off Artist Stripe edition for the touring "Hello, my name is Paul Smith" exhibition.
Triumph Motorbikes (2005)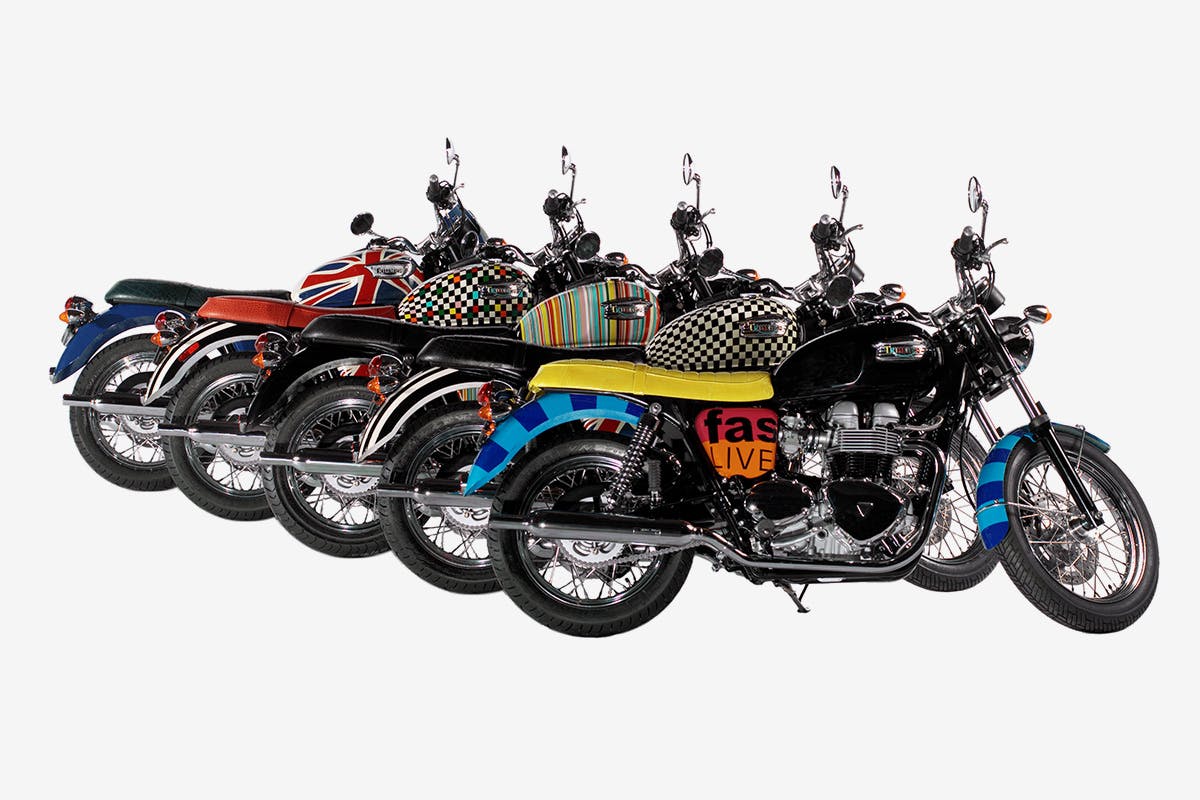 After his first foray into motor vehicles, Paul Smith then teamed up with UK motorcycle company Triumph Motorbikes. For the partnership, Smith designed apparel and a pair of heavy-duty leather boots to be worn while biking and, to promote the collection, nine custom Triumph Bonneville T100s. Due to the overwhelming response, 50 units of the two most popular models were produced commercially, both of which feature hand-painted bodies and mock-croc leather seats.
HP Sauce (2005)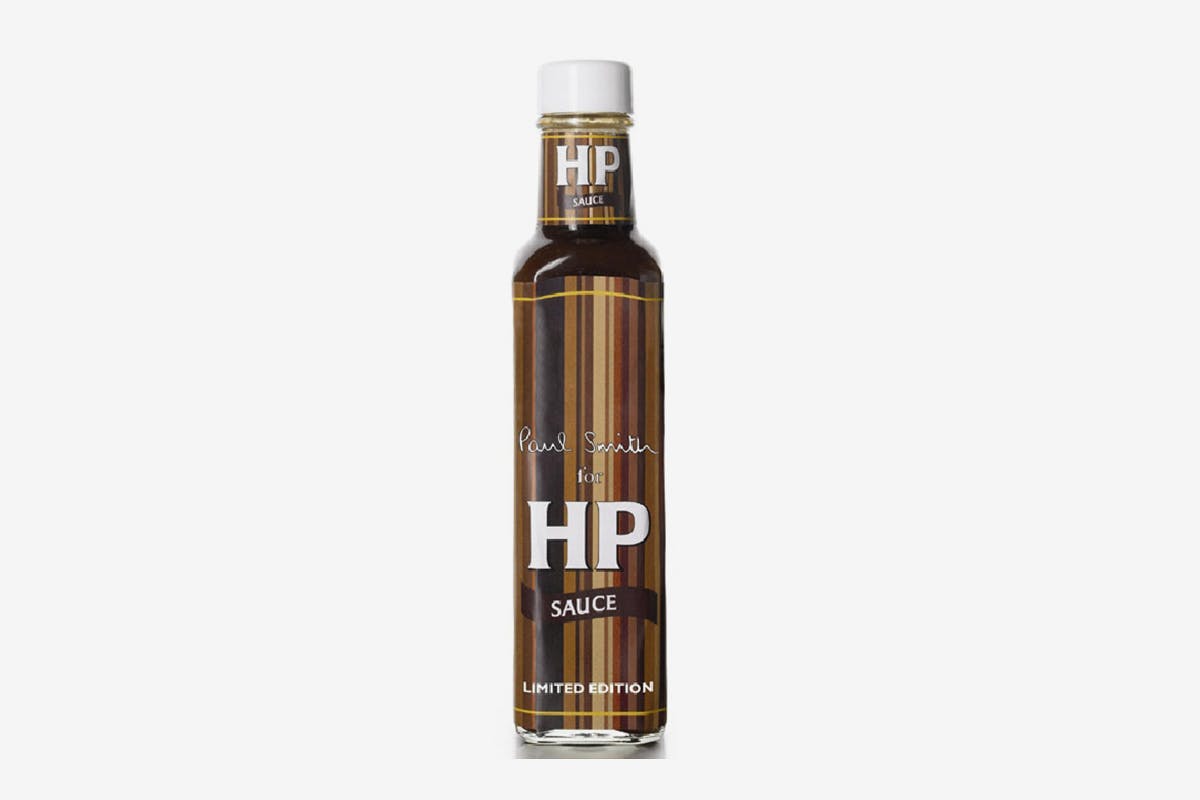 When two British powerhouses collide. For anyone not familiar with HP sauce, it is a rich, spicy brown sauce that Brits have been slathering over everything from full English breakfasts to shepherds pie since 1899. The collaborative condiment was sold as part of Harrods' "Truly British" season in 2005. A total of 1899 bottles were made, with one hundred going on sale per day and selling out within minutes.
Mercian Cycles (2006)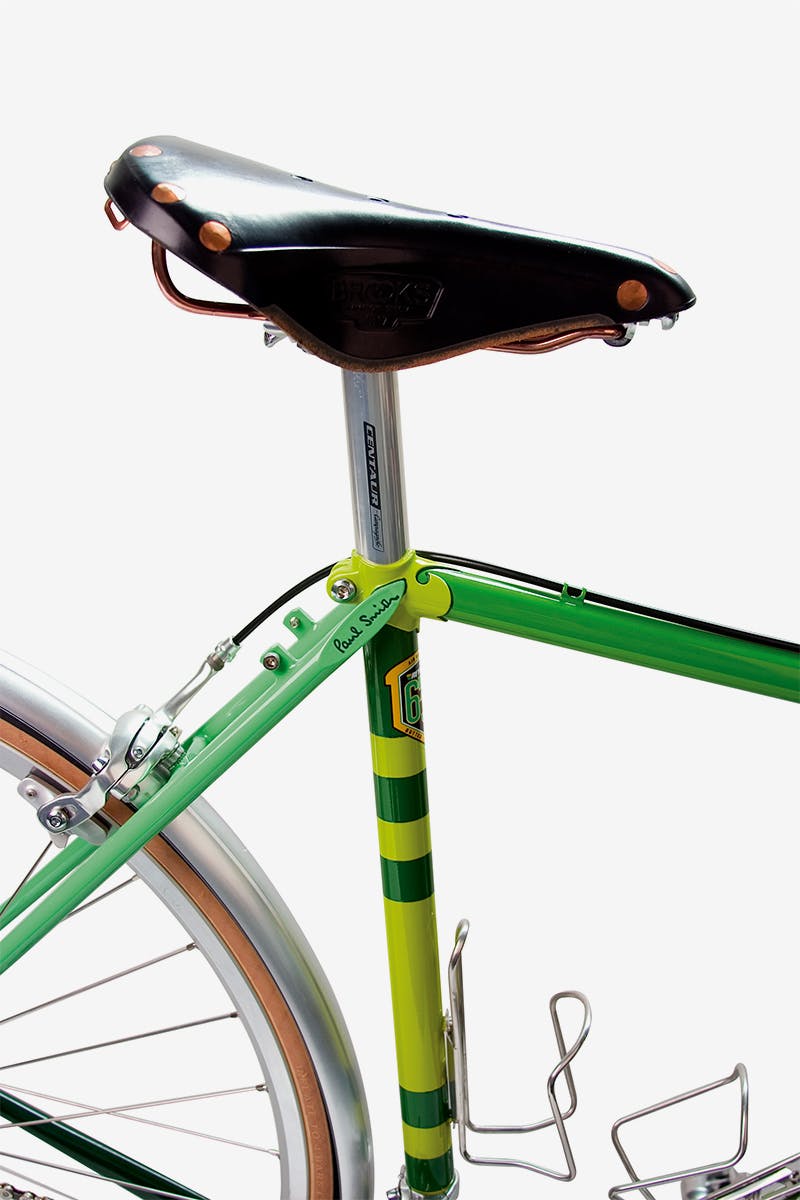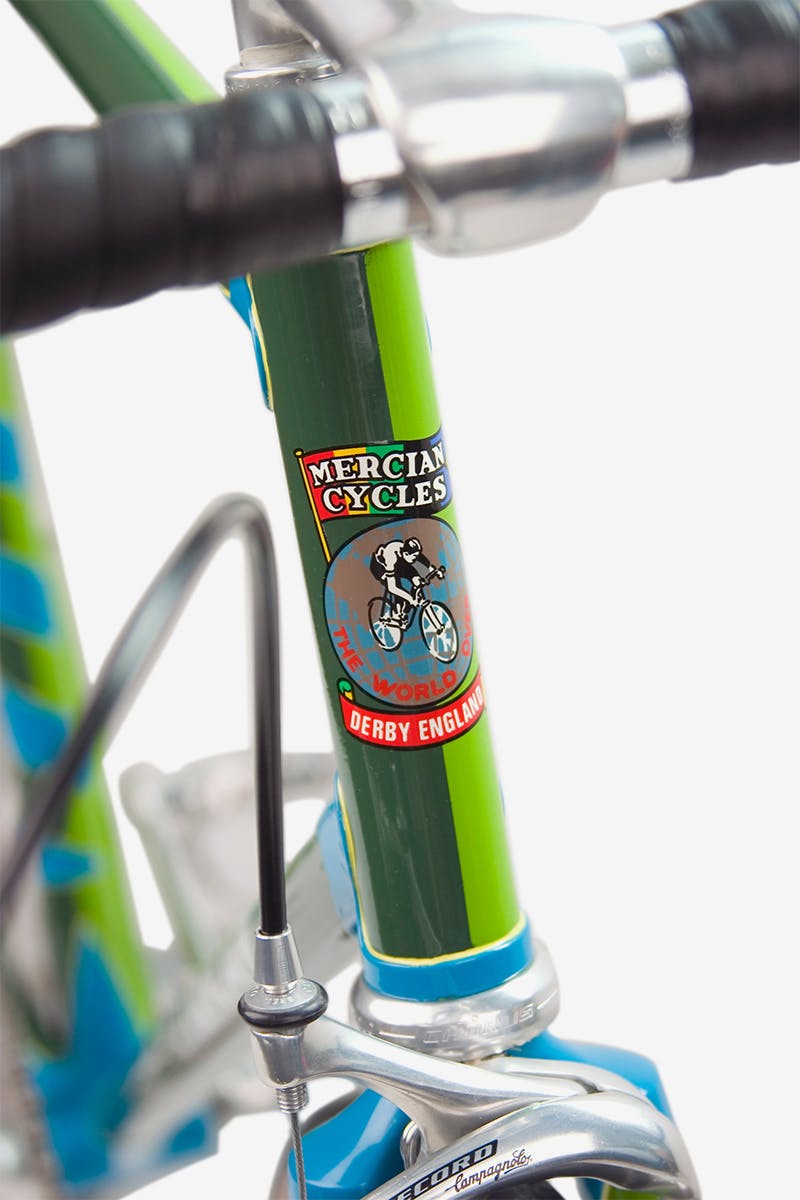 Continuing the two-wheel theme, Paul Smith joined forces with the Derbyshire bespoke cycling shop Mercian Cycles. This partnership was particularly close to Smith's heart as, before Smith even thought about becoming a fashion designer, he wanted to become a professional racing cyclist. He began cycling competitively at the age of 12 but, when he was just 17 he was hit by a car, putting an abrupt end to his cycling dreams.
This Paul Smith x Mercian Cycles collaboration encompasses nine custom-made frames and two styles, one city and one road-racing style. In 2019, the two teamed up again for Wallpaper's Handmade X project on a bespoke, one-of-a-kind tandem.
Evian (2009)
Paul Smith's Evian water bottle collaboration arguably paved the way for the Virgil Abloh rendition, but somehow missed the limelight. In true Paul Smith style, the simple design is playful, clean, yet classic.
Leica Cameras (2012 & 2019)
Probably the most meaningful Paul Smith's collaborations are his ventures with Leica Cameras. Smith's father was an amateur photographer and always dreamed of owning his own Leica camera, but sadly never did. He passed on his passion for photography to his son, who to this day shoots many of Paul Smith's campaigns. When the opportunity came up to work with the German camera brand, Smith snapped it up. The two have worked together on two collections so far – the 2019 collaboration is pictured above.
Anglepoise lamp (2014)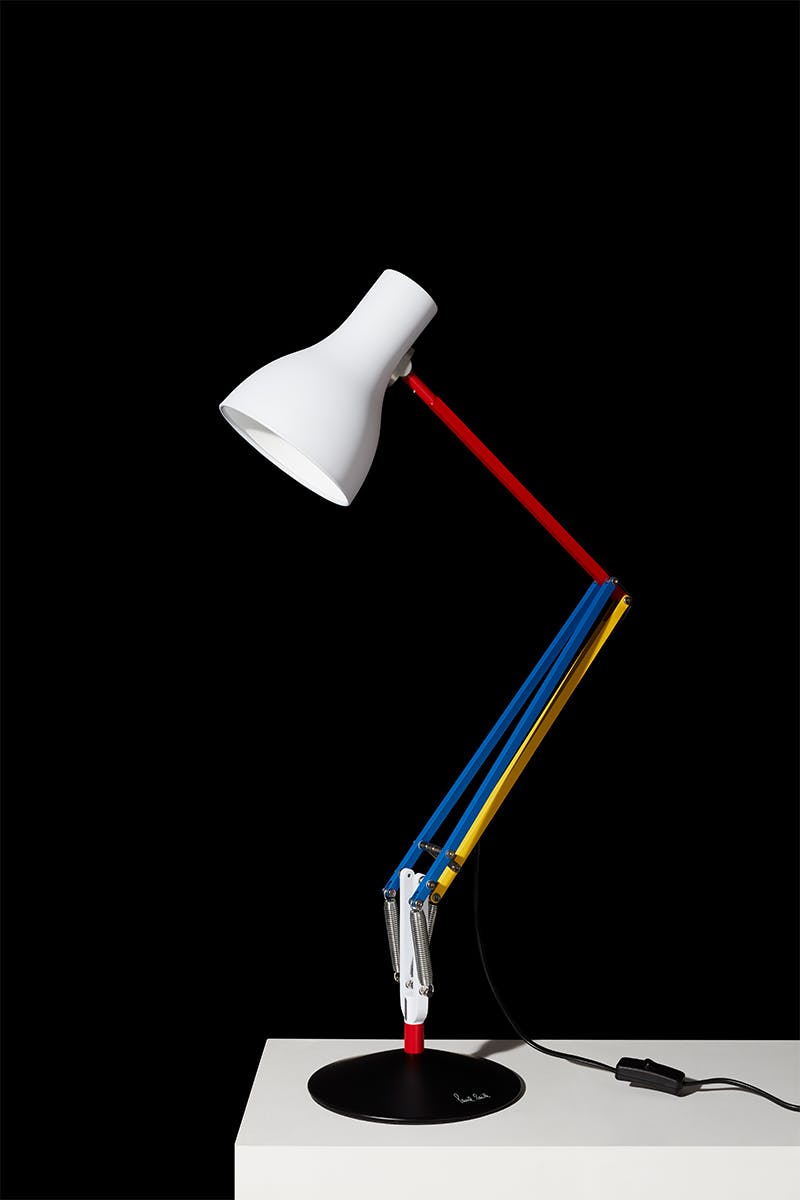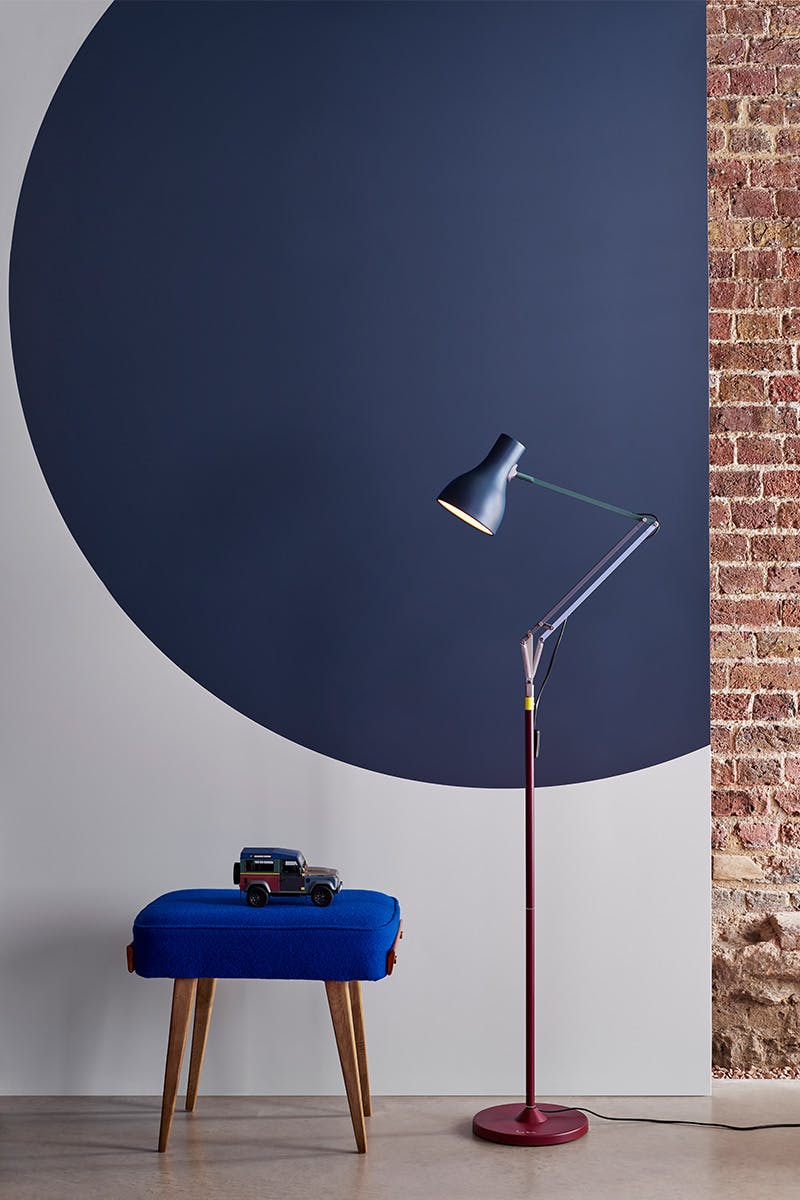 Over the years, Anglepoise and Paul Smith have collaborated on four collections, each focused on the lighting brand's Type 75 range. This particular range was introduced by esteemed industrial product designer Sir Kenneth Grange in the early 2000s and was based on the design of the Anglepoise Apex 90, which originally launched in the 1950s.
Hans J Wegner (2014)
To celebrate the 100th anniversary of legendary modernist designer Hans J Weger's birth, Paul Smith applied his iconic striped fabrics to some of the Danish designer's most renowned creations that continue to be produced by Carl Hansen & Søn. American textile brand Maharam created the woven wool upholstery for five different chairs, including the CH07 Shell Chair picture above.
Caran d'Ache (2015)
It is said that Paul Smith carries the Swiss pen on him at all times to take notes. A longtime fan of the brand, Smith has collaborated with Caran d'Ache on several stationary collections since the first in 2015, the most recent of which launched earlier this year and featured the 849 ballpoint pen and a pack of water-soluble coloring pencils in shades taken from the 'Artist Stripe', one Paul Smith's signature designs.
Landrover (2015)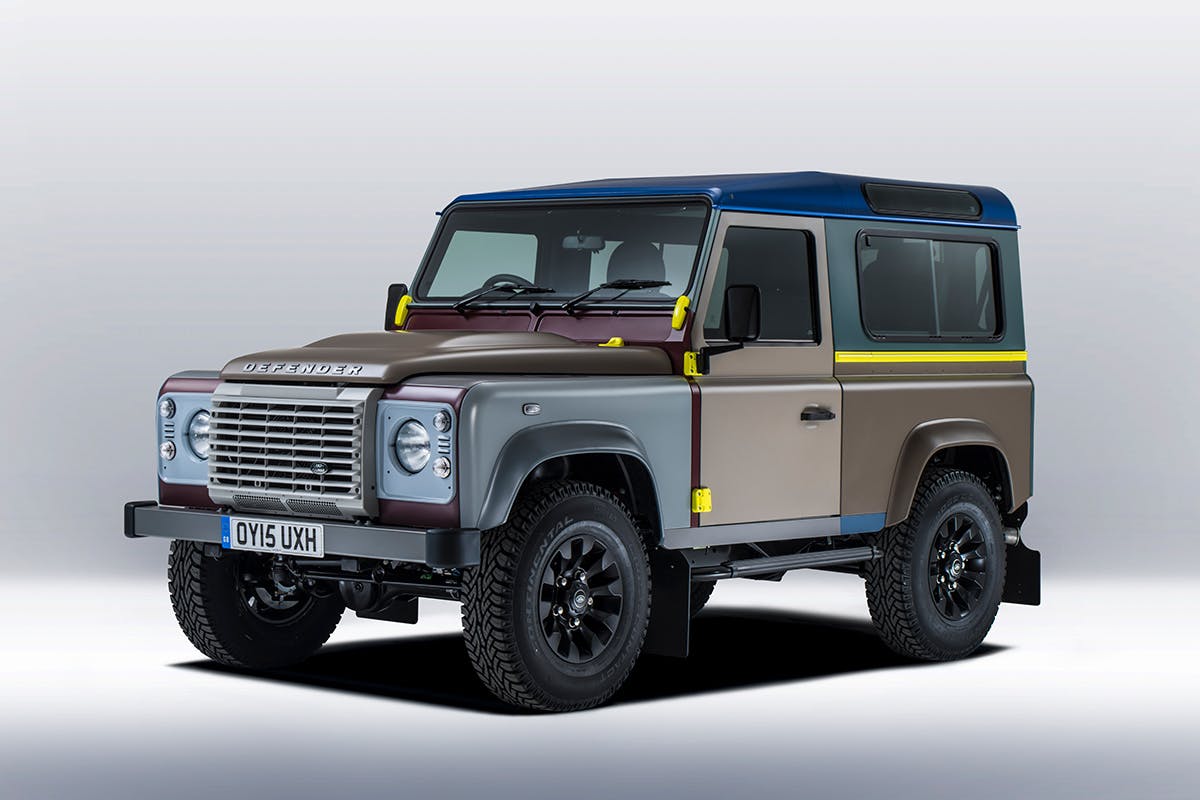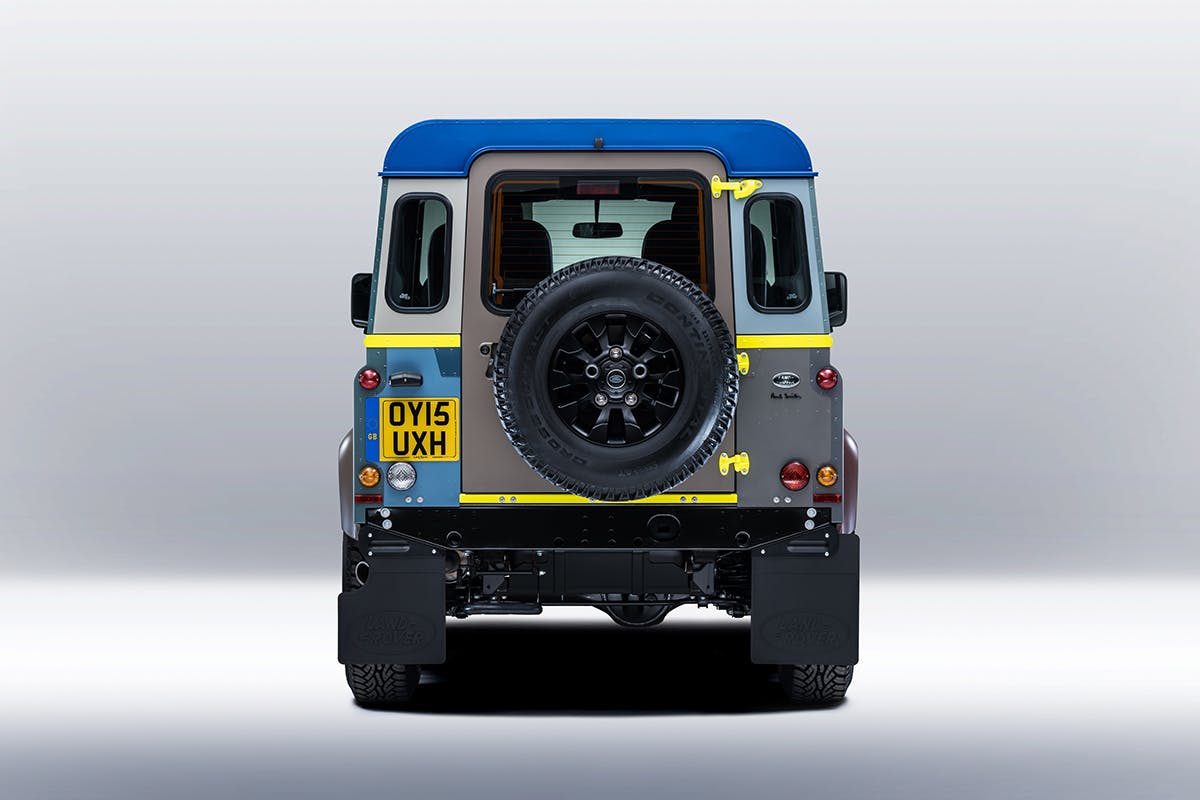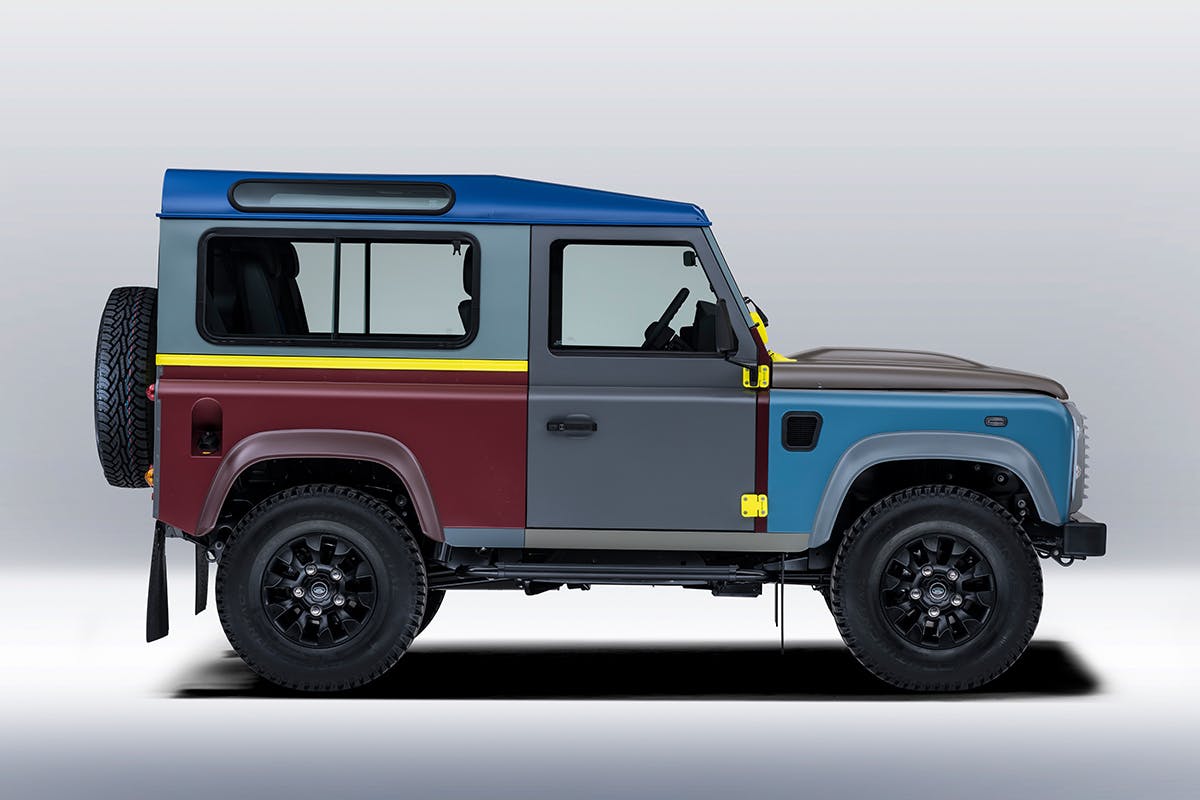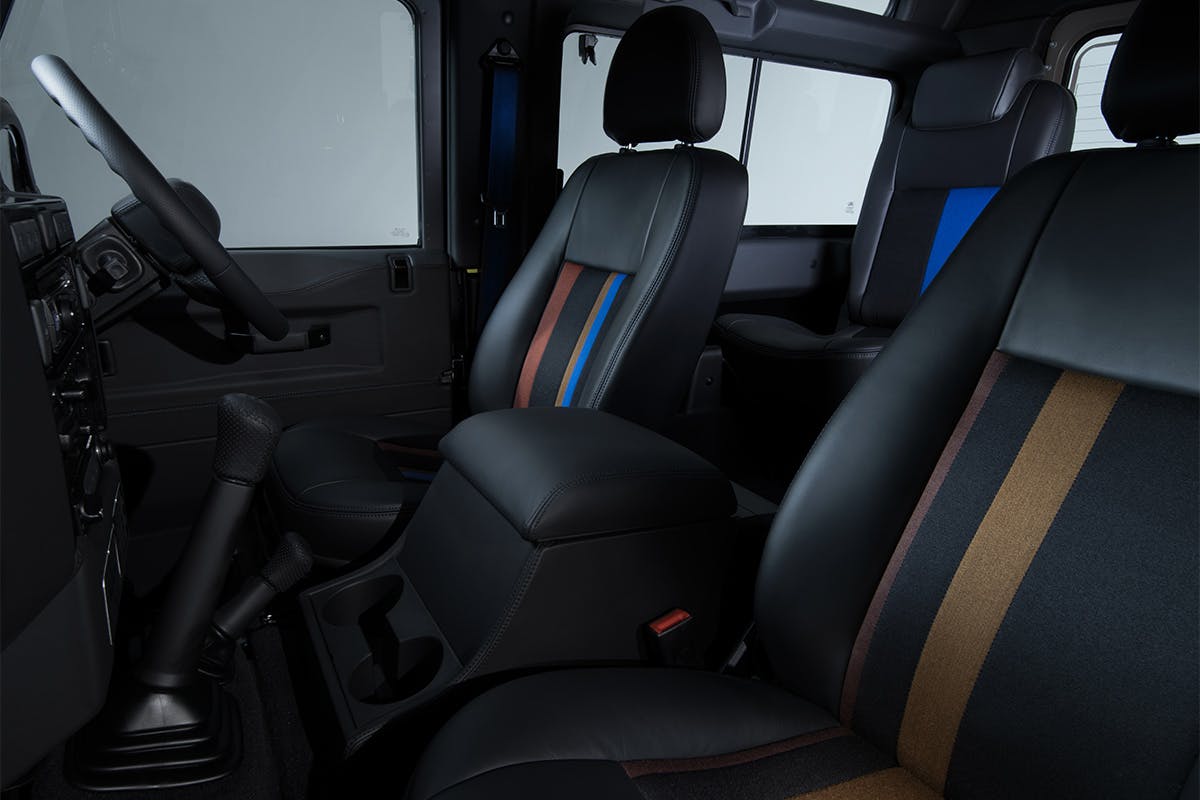 By this point, you're probably starting to think Smith is some sort of gearhead. He isn't, he just has a deep appreciation for state-of-the-art design and engineering. For that reason, in 2015, the much-loved Landrover Defender became the subject of Paul Smith's creative curiosity. Smith is a Landrover fan and has owned several over the years. The main subject of the one-off rework is the vehicle's paint job, which features 27 colors inspired by the jeep's military heritage and, fittingly for Smith, the British countryside. Inside, the seats and dashboard have been given a luxury makeover with leather and hand-sewn fabrics. Finishing touches include a hand-painted bee on the roof and Paul Smith's signature under the Land Rover branding on the rear.
New Balance (2018)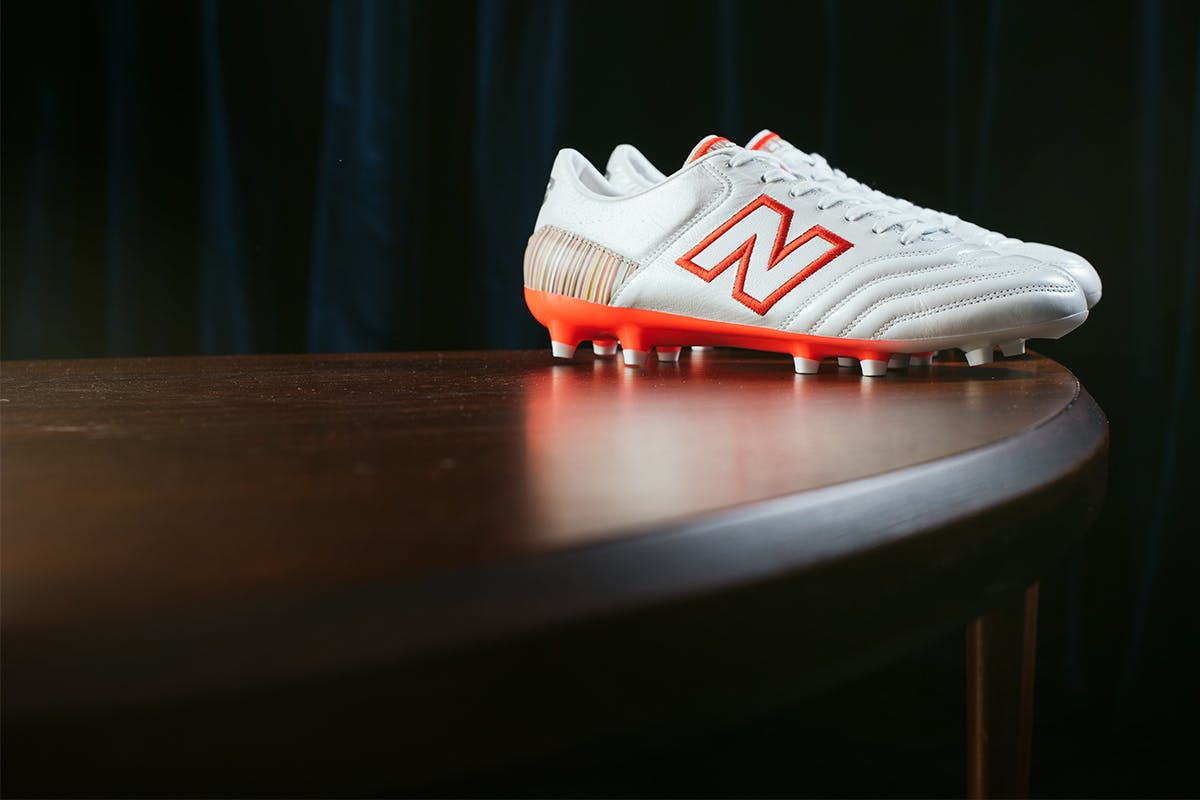 Aside from a very brief project with Reebok, it took Paul Smith twenty years from his first collaboration to link with a major sneaker brand. That may be hard to believe nowadays, but Smith has never been known for his predictability. In 2018, Paul Smith linked with New Balance for a stylish World Cup-ready collection of footwear centered around the 576 sneaker, which was celebrating its 30th anniversary. Alongside the luxury kangaroo-leather rendition of the 576, the collaboration also comprised the MiUK One football boot and three co-branded footballs.
Cinelli (2019)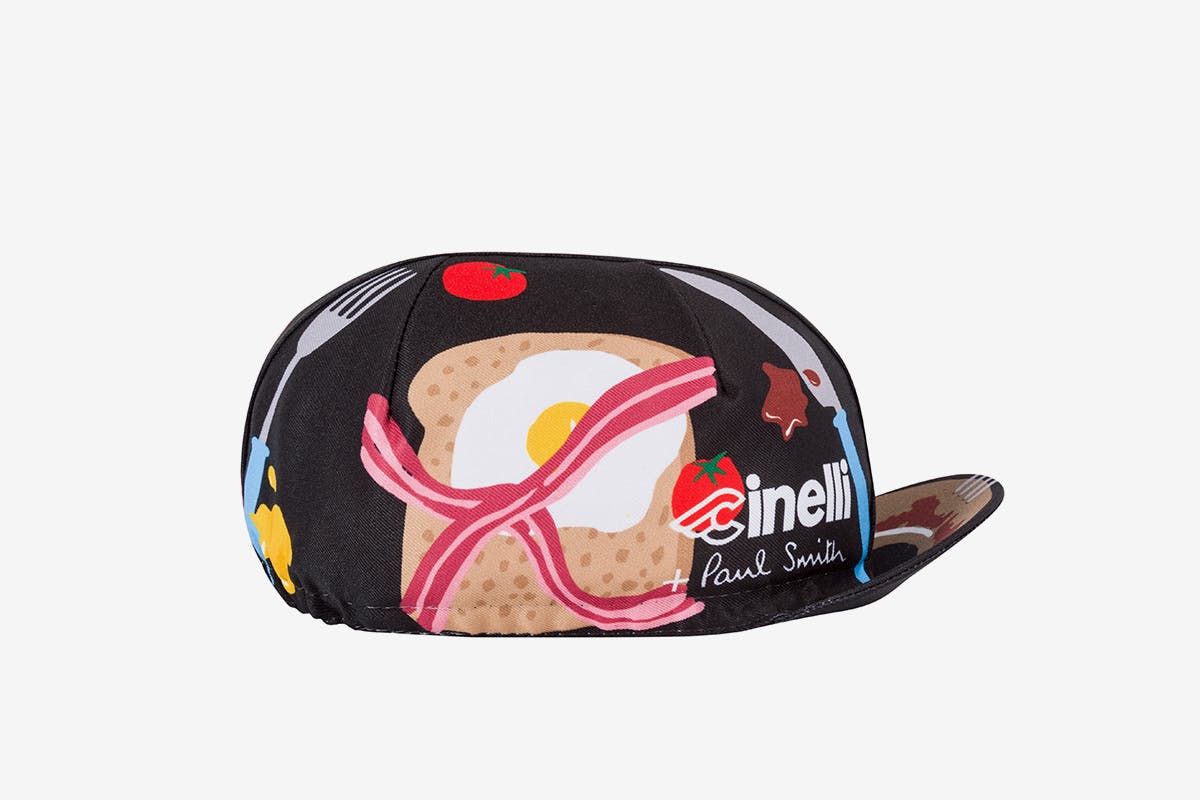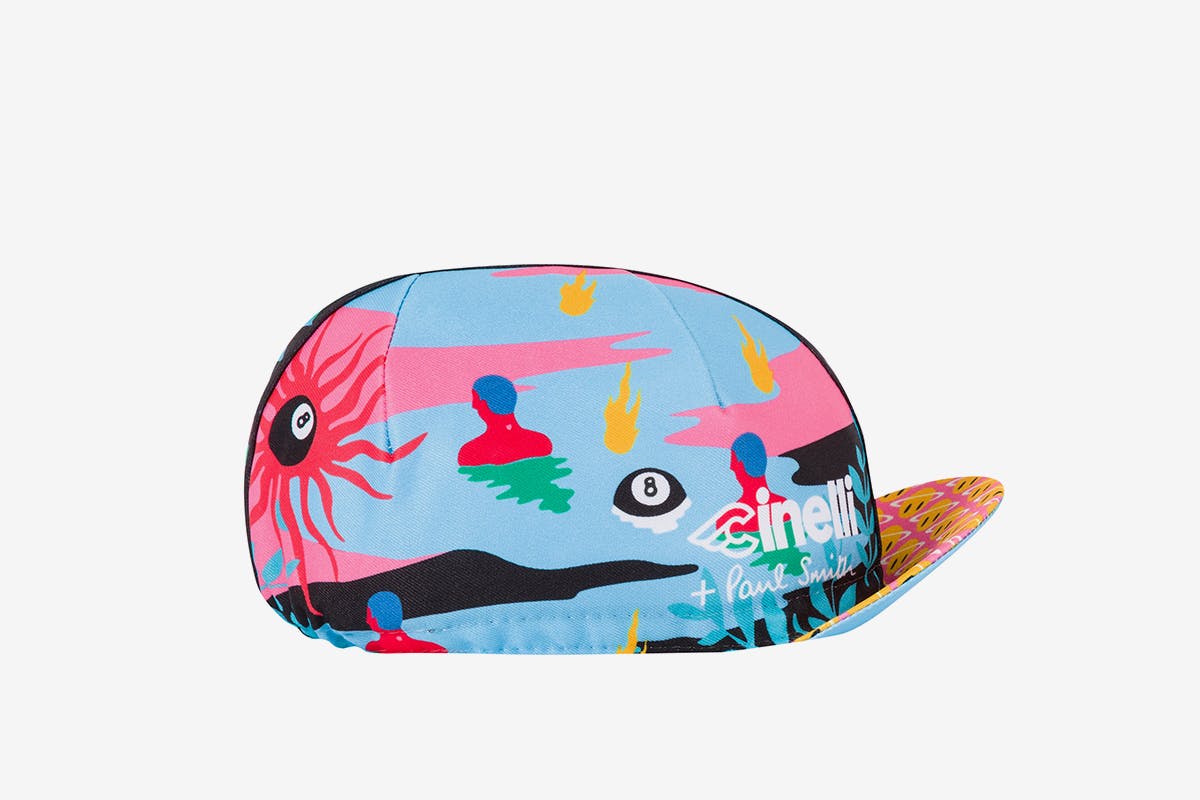 Tapping back into his love of cycling, Paul Smith teamed up with Italian brand Cinelli on a collection of colorful cycling hats rendered in a range of quirky Paul Smith prints from vibrant floral designs to space themes and even a cooked breakfast (complete with a splodge of HP sauce, of course).
For more from Paul Smith, follow the brand on Instagram.