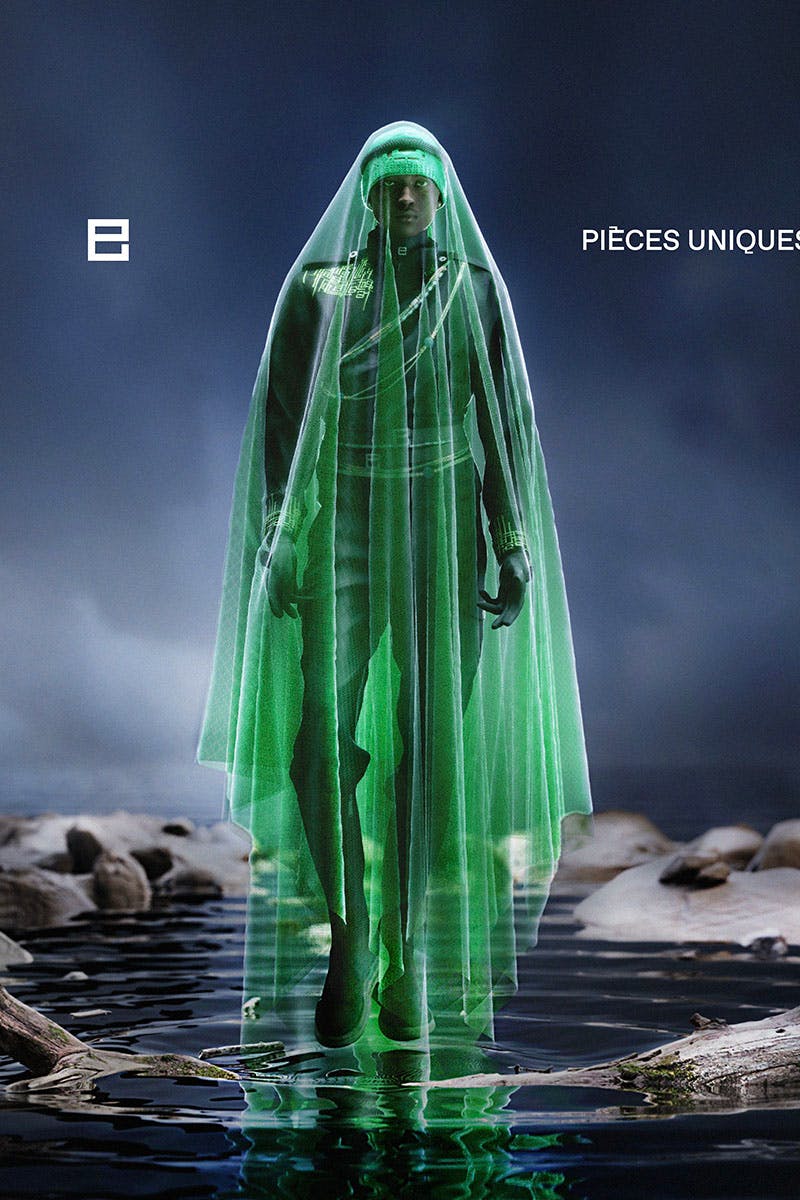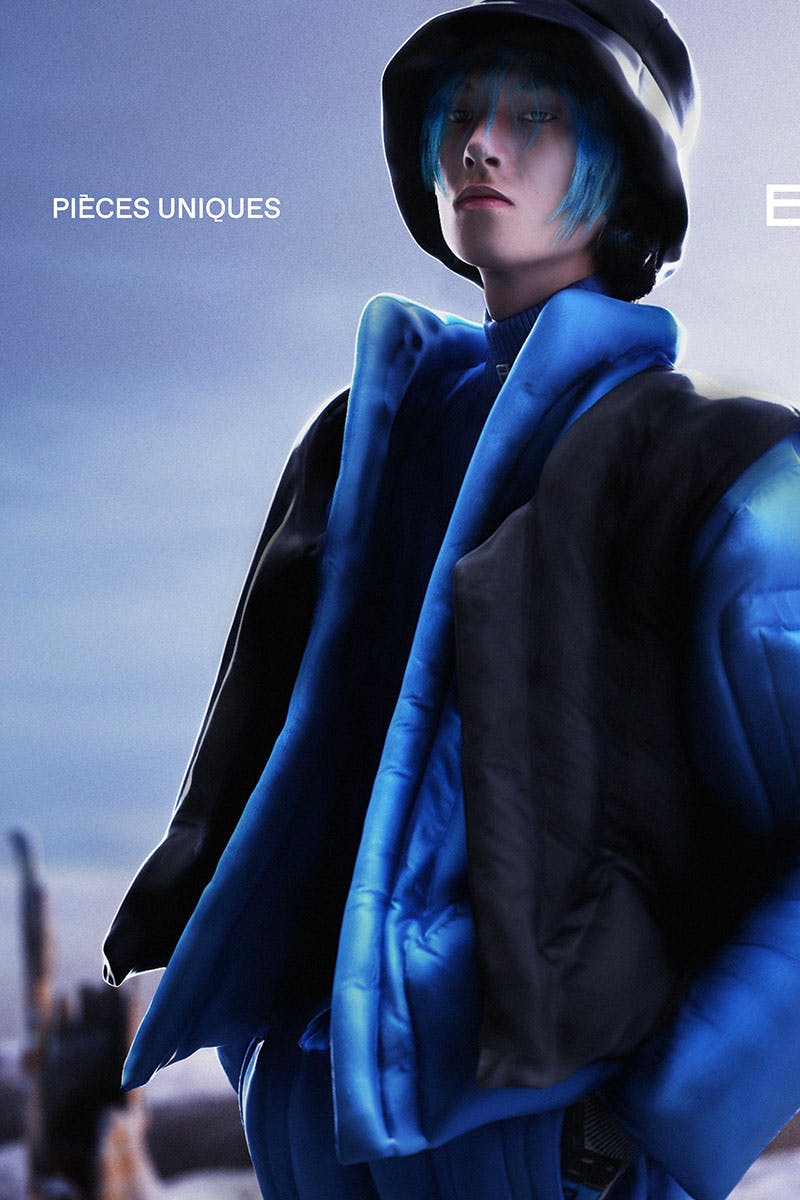 You can rely on Pièces Uniques for many a thing; expertly crafted apparel lines, a meticulous eye for detail, but most of all, an otherworldy experience demanding of attention. Whether a collection or campaign, its visual experiences are second to none – and FW22 is no exception.
A universe born of the exploration of "NATION," FW22 expands on Edmond Luu's worldview by keeping a focus on the character archetypes that fill it. Three families live within this world, represented by the primary colors of red, blue, and green, coming to life through the palette of the collection at its center.
Through a tapestry of references spanning pop culture, sci-fi, comics, and Japanese animation, each of the families, and the garments that build their respective wardrobes, are realized.
Most impressively, Daniel Sannwald's unique photography adds an otherworldly depth to the campaign, breaking the barrier between fiction and reality in a palpable way.
Famous for his work with Travis Scott, Skepta, SZA, and more, here he collides with CGI artist Samy La Crapule to pull the characters of Luu's imagination into reality.
As Artificial Intelligence and CGI become more and more commonplace across several mediums of art, the campaign serves as a staging ground to showcase the results at the disposal of artists to deliver work that transcends the boundaries of traditional forms. Furthermore, provides the opportunity to take physical entities and give them new life within digital landscapes.
Where the garments are concerned, FW22 is available online at Pièces Uniques. If the brand's outputs in the past year are anything to go by, looking forward to the year ahead and all it entails would be a wise choice.