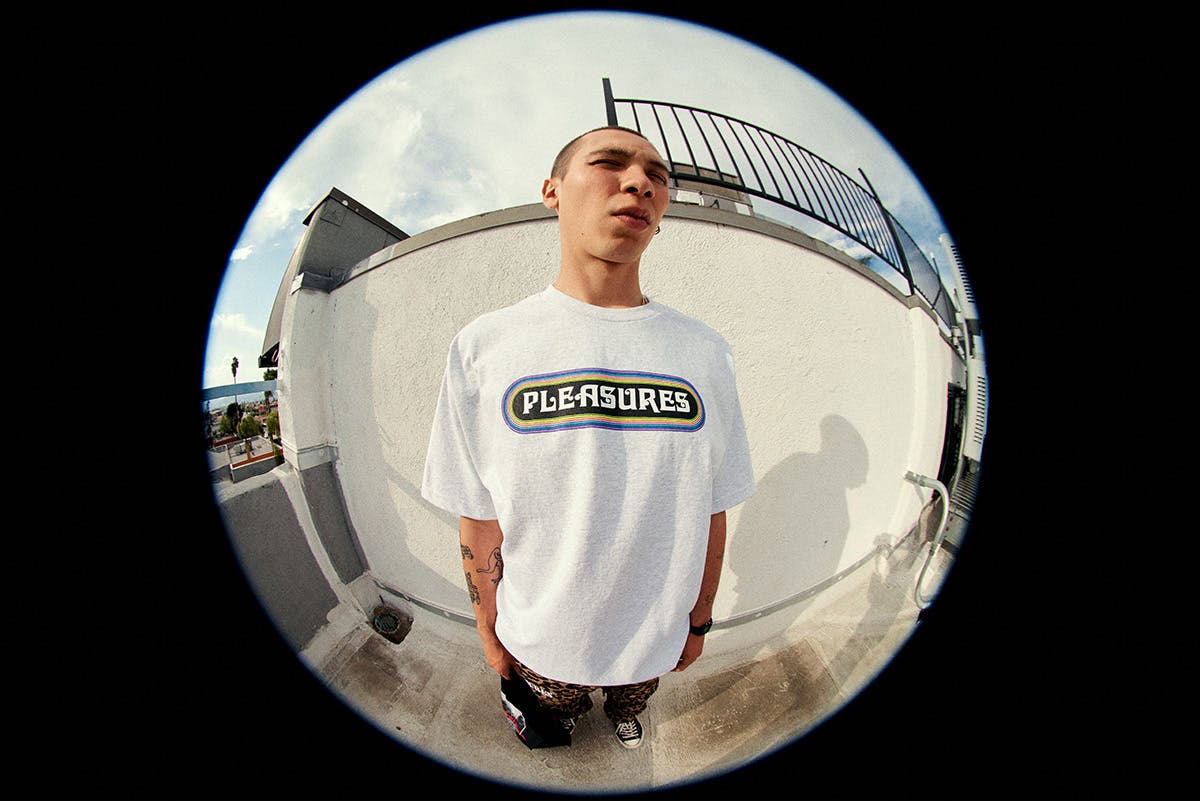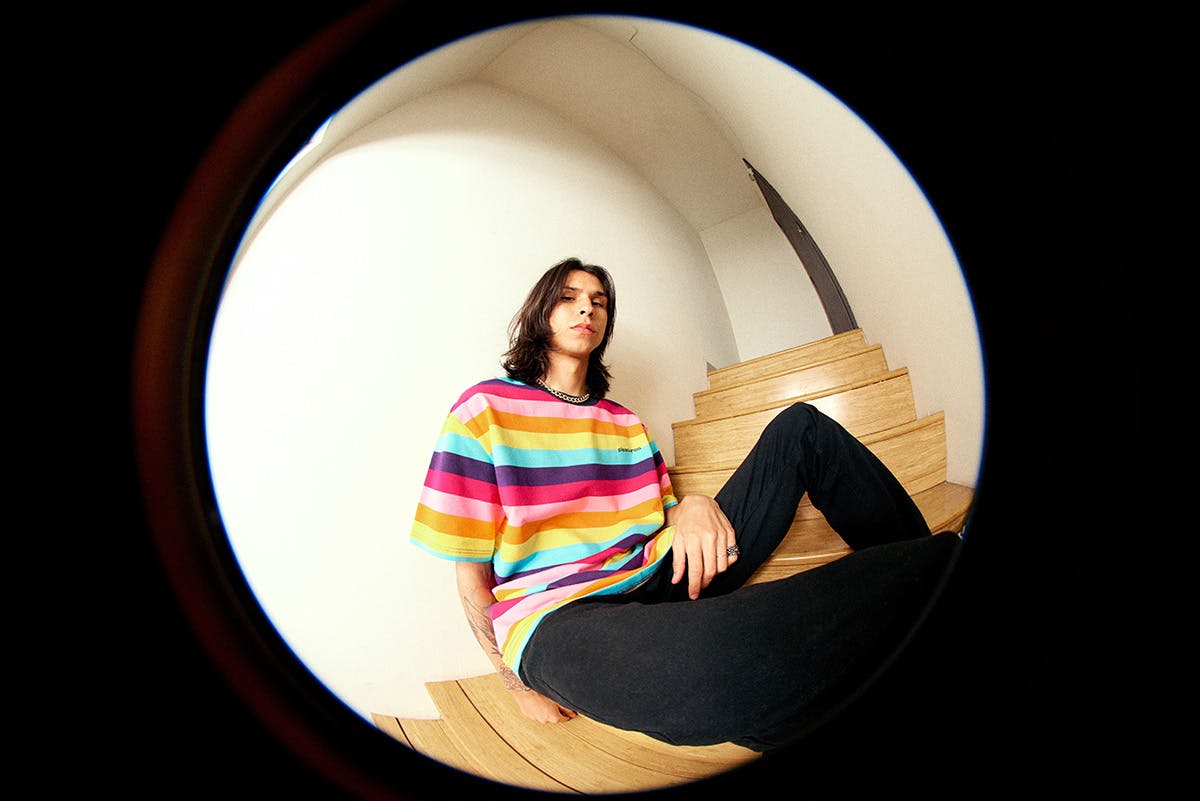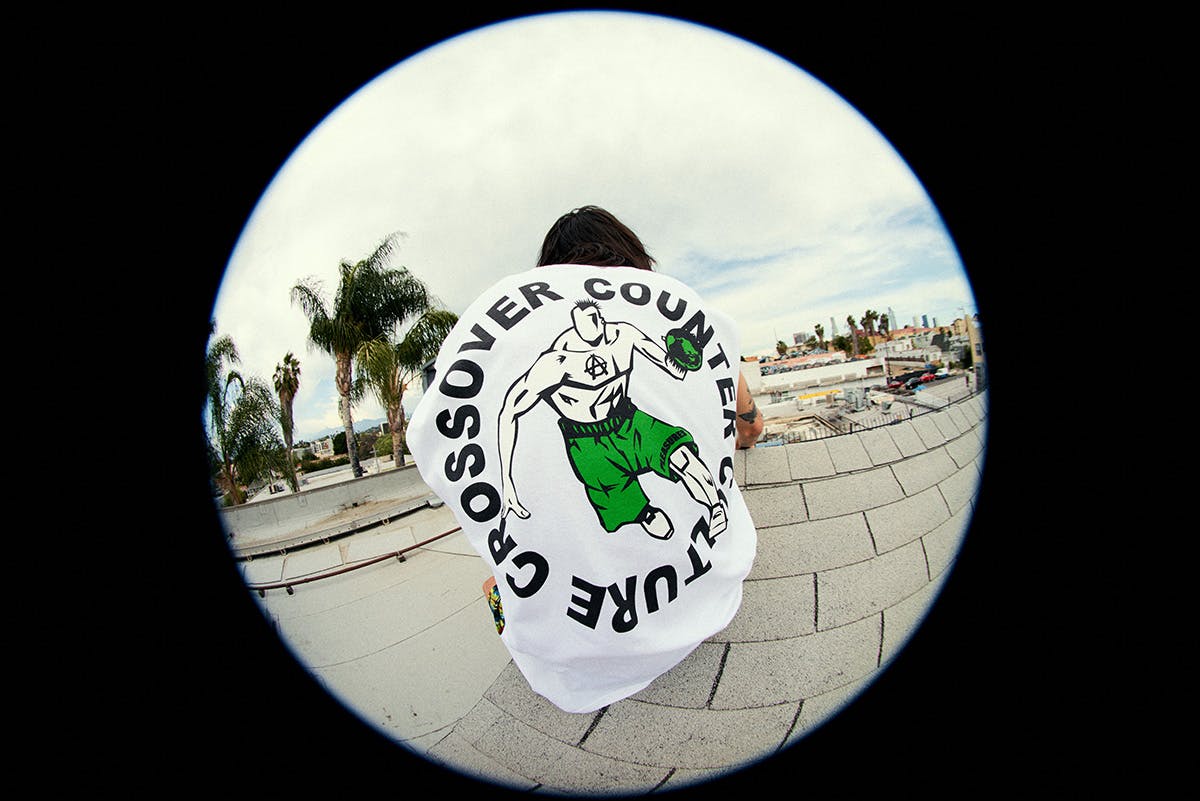 Brand: PLEASURES
Season: Summer 2019
Key Pieces: Those iridescent shorts are a refreshing alternative to the usual understated shorts most people opt for in the summer. The satin chinos, too, are perfect for those warm summer nights by the beach.
Release Date: Available now (but pieces are going fast)
Buy: PLEASURESNOW.com
Editor's Notes: Titled "The End Has No End," the Los Angeles brand stays true to its punk roots, recontextualizing ordinary people and objects and giving them a new meaning within the context of the collection. Select artwork comes from Hong Kong's DJ Healthy and Nashville graphic designer Zach Halfhill. Take a closer look at some of the photos and you'll spot an upcoming collab PLEASURES has in the works with Reebok.