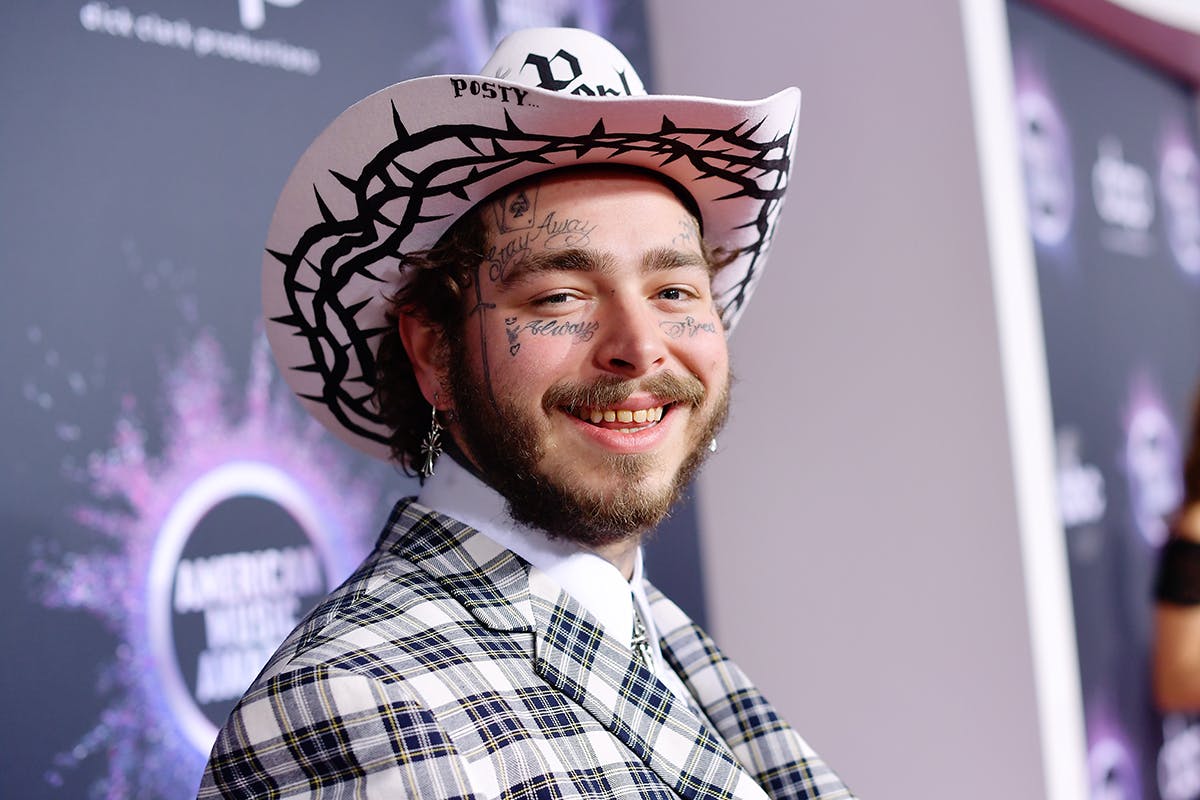 Post Malone appeared on Joe Rogan's podcast, The Joe Rogan Experience, this week as the two discussed all things extraterrestrial. Shortly after the four-hour-long conversation began, Post confessed that he's seen UFOs on multiple occasions.
"I've seen one. I was probably 16. I was in upstate New York," he said at the 20:20 minute mark. "Let me precursor this: My aunt and uncle were very strict, and we had to go to bed at very strict deadline—probably 10 p.m. I was looking out the window with my cousin and it's just a light that just stays there and then just fuckin' goes off ... You can't explain it."
Skeptical, although he admits he wants to believe in alien lifeforms, Rogan asked Post how strong the memory is, to which the musician replied, "medium." He went on to reveal, however, that he's also witnessed UFOs in his new home of Utah as well as in Southern California.
"I used to live in Tarzana ... It looked kind of like—it sounds corny—but like a classic forcefield ... it's kind of like a dome in a circular shape ... In Tarzana, looking down at the fucking city," Post continued. "And I'm like, 'How did no one else see this?' But I was there with like four other fuckin' people, and they saw it too."
After Post discussed his UFO sightings, he and Rogan transitioned to the recent New York Times report about otherworldly vehicles. Rogan insisted it would be an ideal time for the government to admit aliens do exist, as the world could use a distraction amid all that's going on.
You can listen to the entire conversation between Post Malone and Joe Rogan below. They also delve into ghosts, weather control conspiracy theories, and mask requirements due to Covid-19.