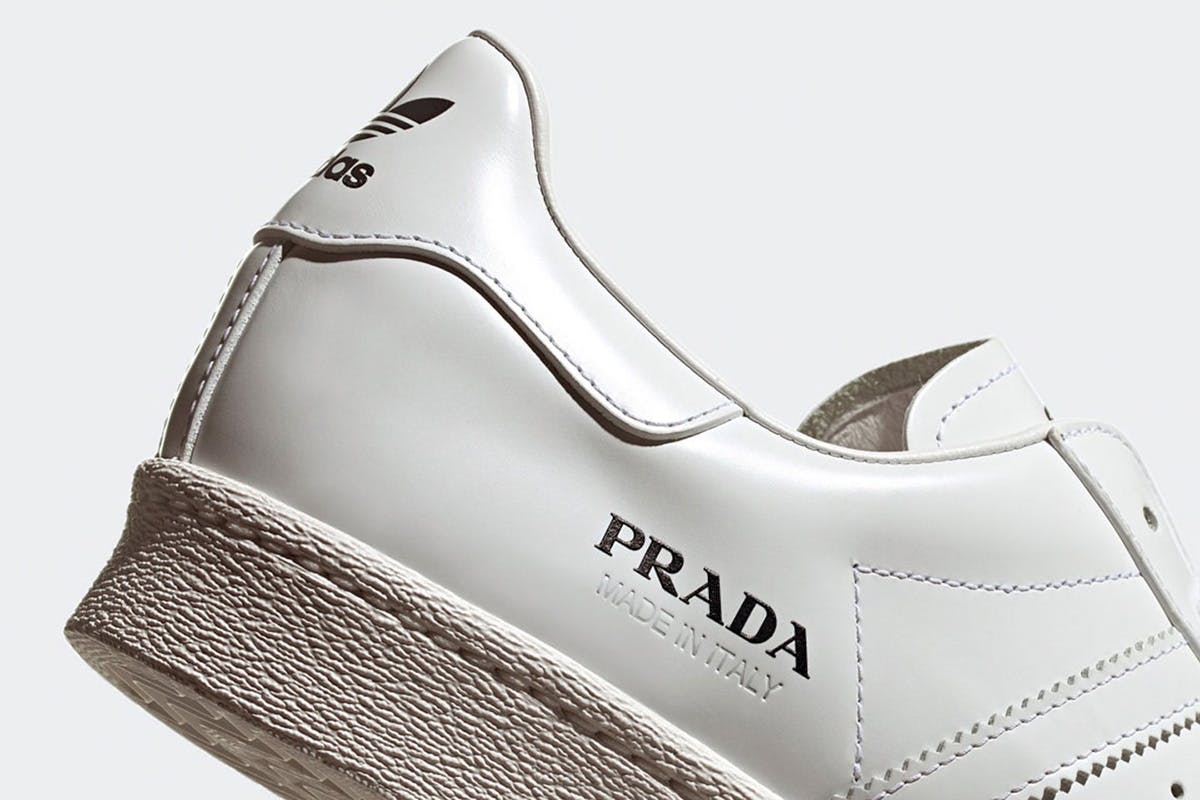 Recently, Prada and adidas debuted their collaborative Superstar sneaker. In the weeks leading up to the official announcement, some leaks surfaced on the internet, and reviews (Instagram comments) generally panned the simple sneaker as being unimaginative. Top-voted comments on Highsnobiety's Instagram read, "designed in 5sec," "This is it??" and "The effort on this was so lazy," but here's why I think the Prada Superstar is perfect the way it is.
All-white sneakers are what adidas does best. Bottom line. The brand's recent "Home of Classics" collection is a testament to this, and both the Superstar and Stan Smith have established adidas as a brand whose expertise lies in classic, white low-tops. With that in mind, the Prada x adidas Superstar seems like a subtle handshake between the two brands, setting up what is to come in SS20.
I haven't held them in-hand, but since the design is so simple, the quality becomes the biggest talking point for this shoe. The press release told us that "every piece is Made in Italy by Prada," and the upper is crafted from the brand's full-grain leather. Paired with the classic Superstar sneaker, I find this combination of quality and timelessness pretty appealing. Collectors could also find the made-in-Italy quality a nice tie-in to how the Superstar was previously crafted in France and Germany.
Simple branding has been the secret behind so many beloved sneakers, including Raf Simons' Stan Smith design, which took a similar approach via elevated quality and simple branding, switching adidas' three-stripe branding with a perforated "R." Let's not forget shoes like the Roc-a-Fella Air Force 1, which utilized one simple emblem to create a subtle remix. This is the exact same reason the Chanel x Reebok InstaPump Fury is such a collectible and covetable sneaker; the only thing that sets it apart from the regular InstaPump is a subtle logo flip.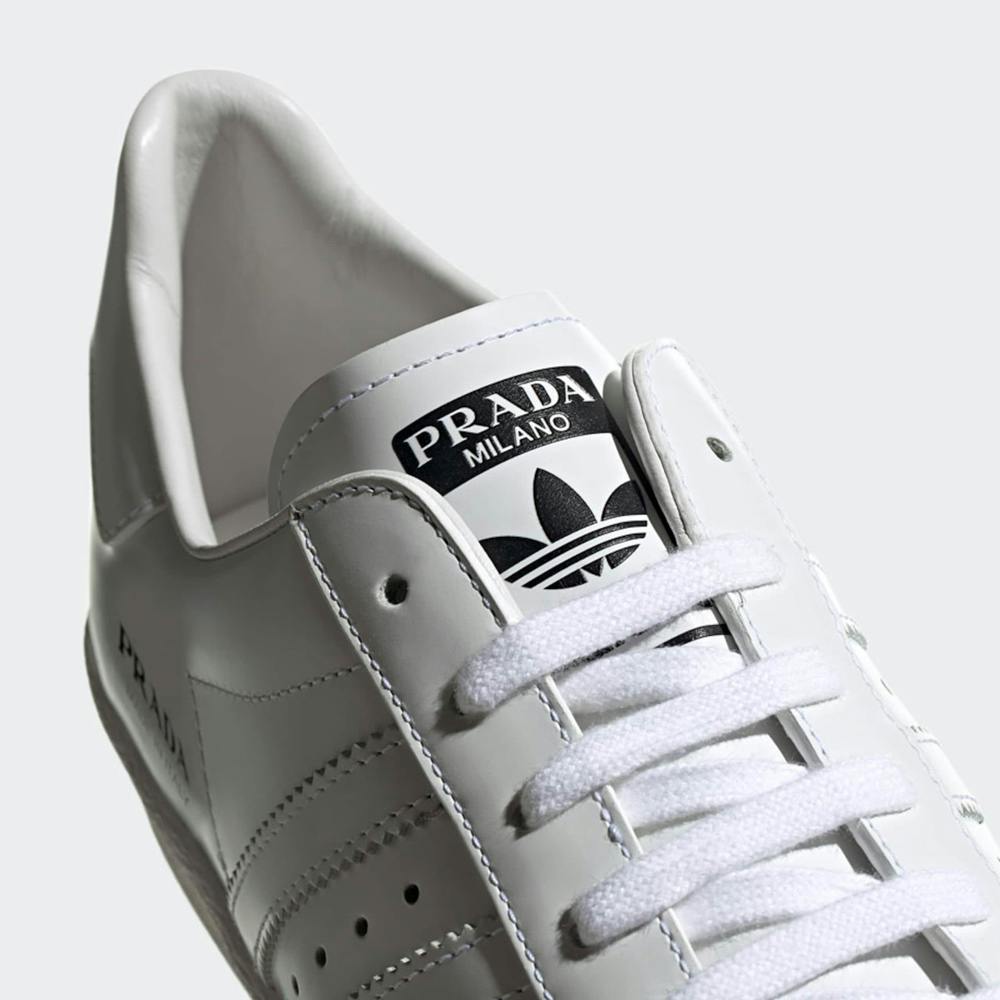 In another sense, the design is very en vogue, as many fashion houses move toward minimal, black and white branding, including Burberry, Calvin Klein, and Balenciaga – even Warner Bros was the latest to boil-down their logo into a simplified version.
Is it a shame you have to buy the bowling bag to get the sneakers? Kind of. Is it the most imaginative sneaker I've ever seen? No. Is it classic and wearable? Yes. Definitely yes.