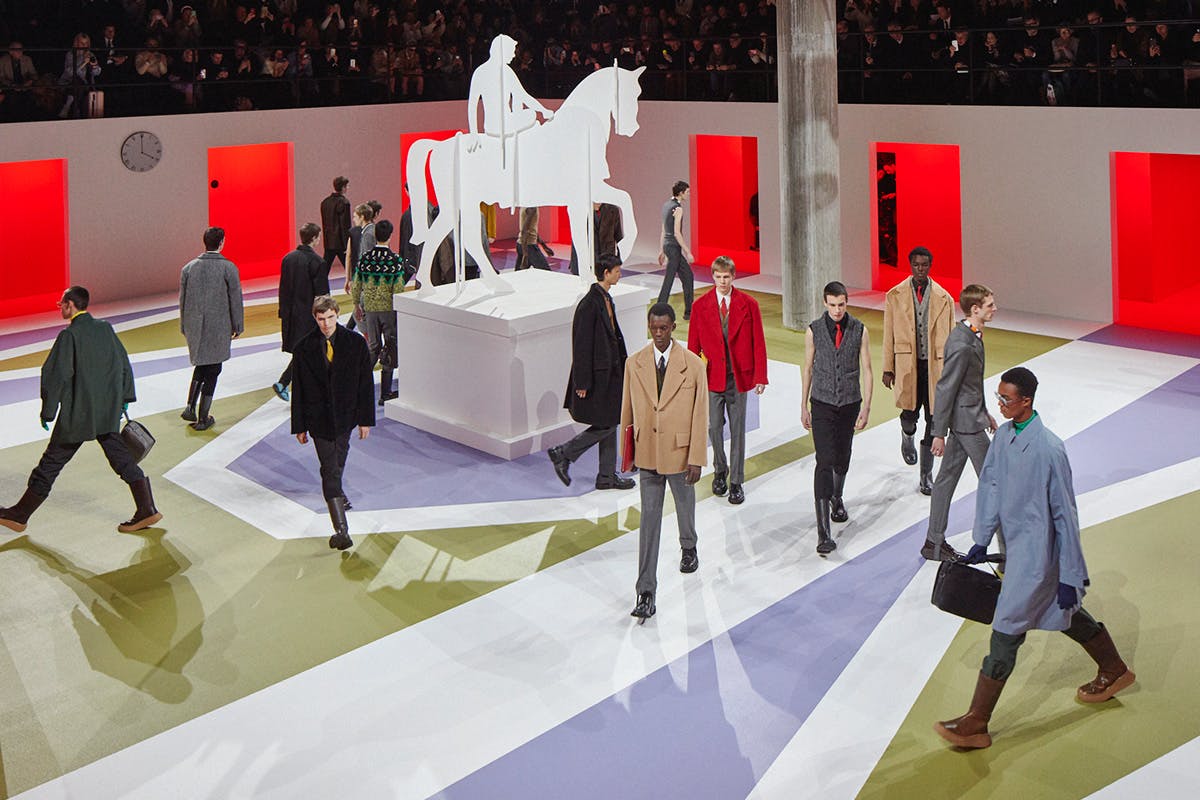 Prada x Sotheby's latest partnership has closed. The auction sold pieces from the brand's Fall/Winter 2020 collection, otherwise known as Miuccia Prada's final solo show before Raf Simons joined as co-creative director.
The auction was titled "Tools of Memory" and contained 72 items in total. The offering spanned clothes, backstage photographs, invitations, runway décor, and a soundtrack on vinyl, all of which were part of the show that took place during Milan Fashion Week earlier this year. The top ticket item was a bundle fit containing a handsewn organza dress, choker, metal headband, bracelet, and leather Mary Jane pumps. It was estimated to fetch between Є13,000 and Є15,000 (approximately $15,000 - $17,600) — and sold for Є17,640 ($20,800).
Prada will donate proceeds raised in the auction to UNESCO's "Keeping girls in the picture" campaign and its Global Education Coalition Gender Flagship, which promotes the continuity of education during school closures and to ensure a safe return to school for women everywhere. You can read more about that here.
Find some of our favorite lots (and what they sold for) below.
Rem Koolhaas Atlas Statue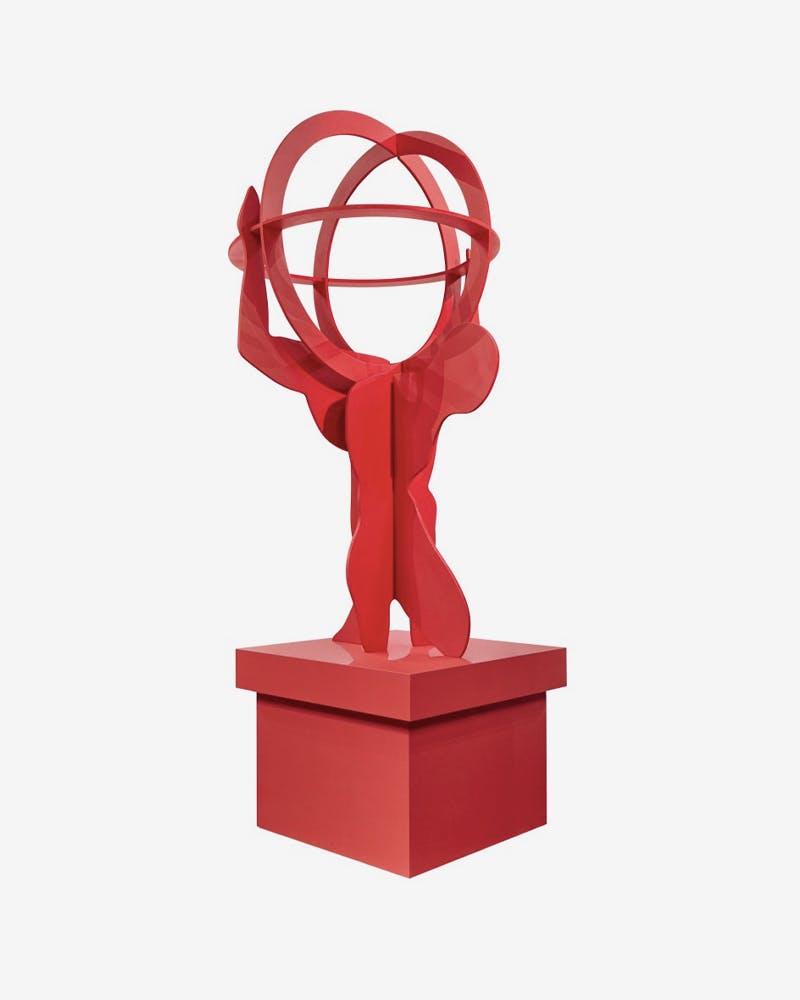 Estimate: Є5,000 -Є7,000 ($5,800-$8,200)
Sold for: Є50,400 ($59,400)
This Atlas Statue by the Dutch architect Rem Koolhaas is an abstract representation of a mythological character made via interlocking panels. It's also signed.
Men's Show Invite & Seat Card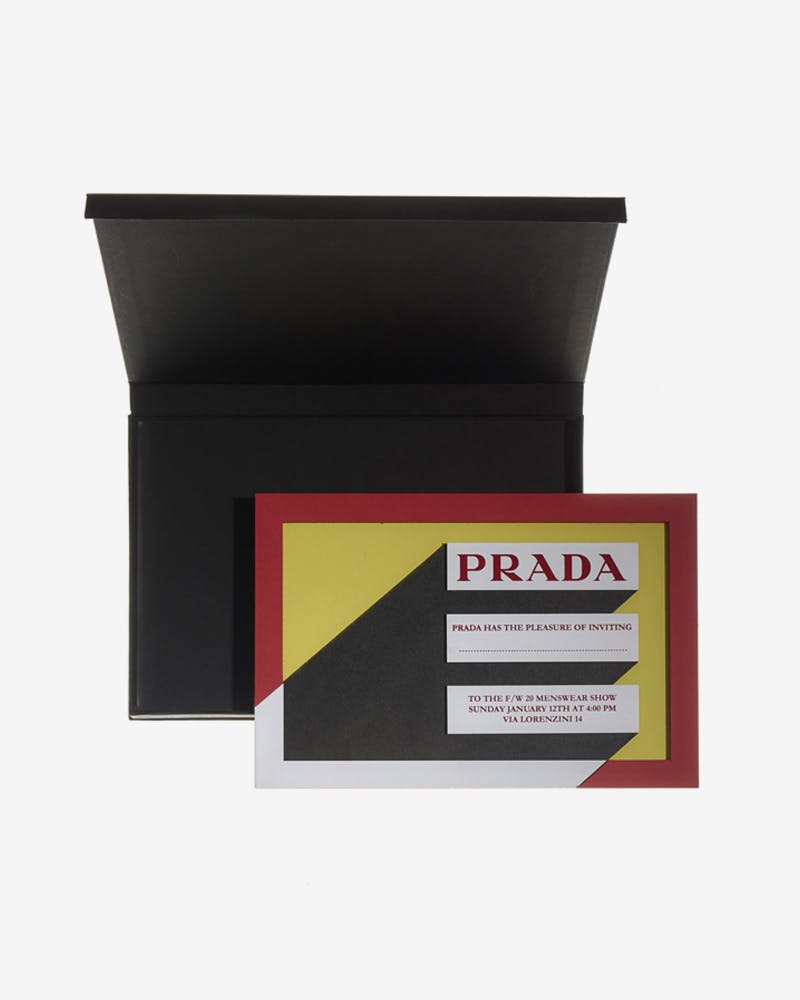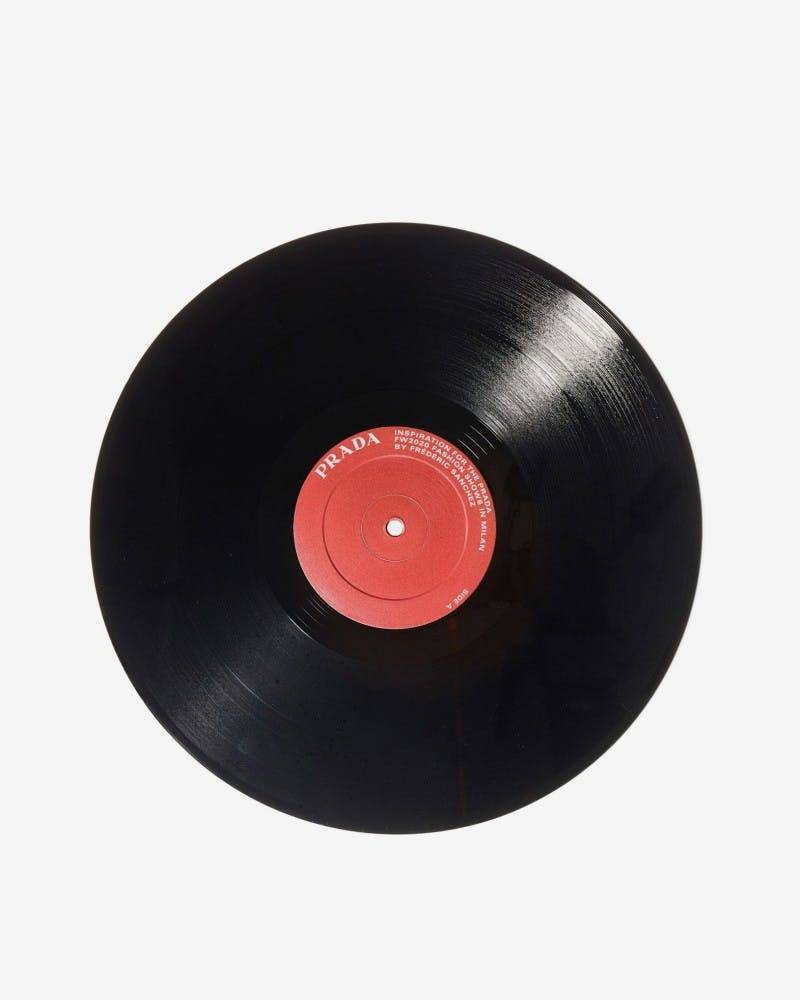 Estimate: Є700 - Є1,000 ($825-$1,180)
Sold for: Є3,024 ($3,563)
Can't put a price on pretending to be invited.
Argyle Wool Sweater, Shirt & Tie
Estimate:Є1,500 -Є2,400 ($1,800 - $2,800)
Sold for: Є1,764 ($2,078)
If you're looking for a new Argyle sweater, this is as good as it gets. Plus it had Max Townsend in it.
Rem Koolhaus Anti-Hero Statue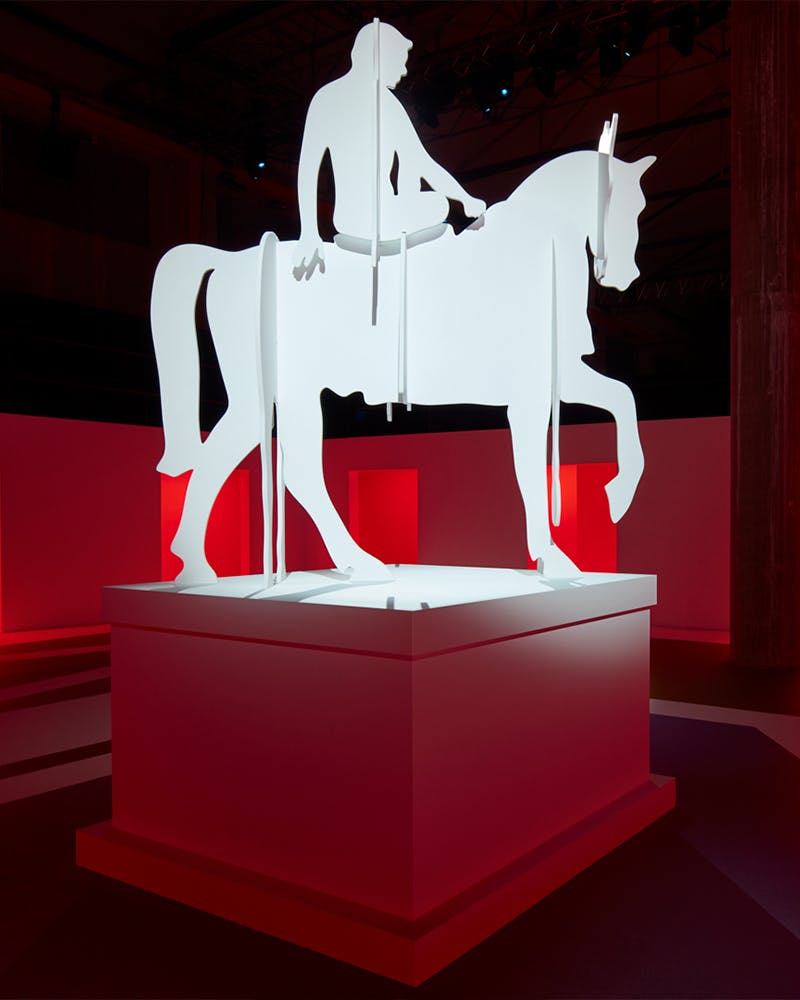 Estimate: Є5,000 - Є7,000 ($5,800 - $8,250)
Sold for: Є32,760 ($38,600)
Aka your own wooden Prada horse.
The Opening Look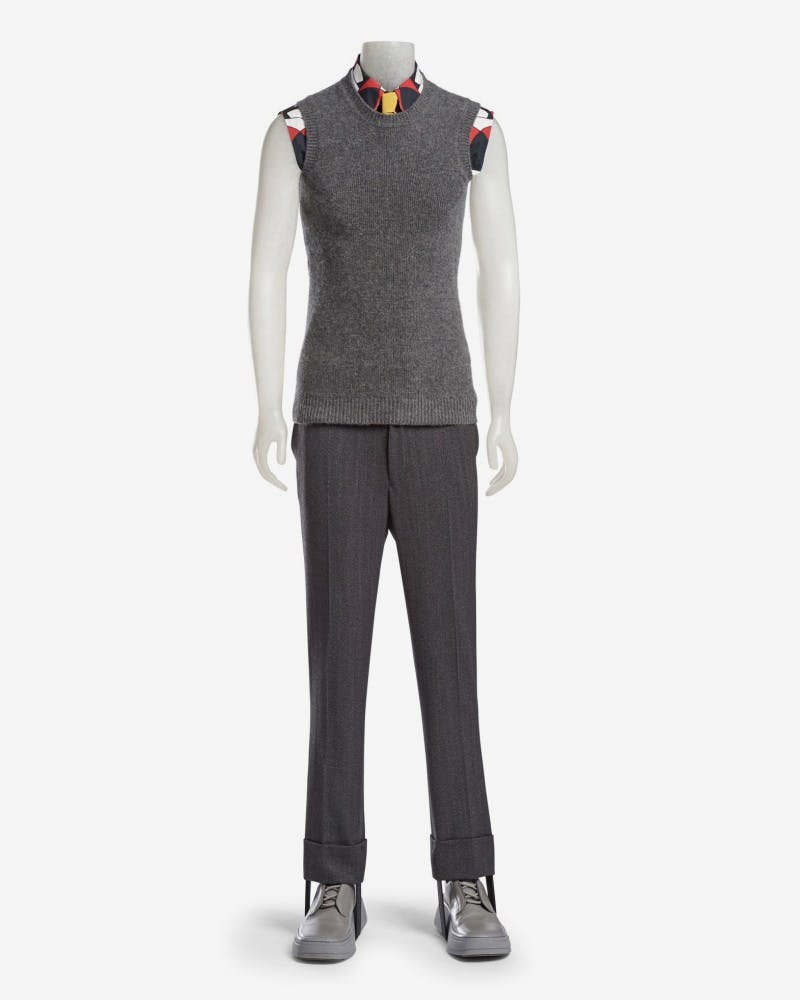 Estimate: Є3,000 -Є4,000 ($3,500 - $4,700)
Sold for: Є3,528 ($4,157)
The lot contains a stretch cashmere crew-neck vest, wool trousers, geometric print sleeveless shirt, a tie, lace-up derby shoes, and a soundtrack vinyl, ideal if you want to pretend you were actually in the show.
Check out the full lot here.