As the fashion industry continues to grapple with the effects of Covid-19, a new normal began to take hold: virtual experiences. The industry has adapted at a rapid clip, with Highsnobiety even hosting our own digital fashion exhibition back in June. So it's no surprise that the largest fashion trade shows in America have carved a unique lane in the digital space.
With the introduction of PROJECT Digital in September, potential buyers can shop from anywhere in the world and tap industry experts for market intelligence from the comfort of their own home. PROJECT Digital brings together the coolest and most innovative digital-savvy brands in our space — both established and emerging — and we're your front-row seat to see what's popping.
Here are 10 brands you should look out for at PROJECT Digital 2020.
Hamid Holloman is part of Informa Markets' Fashion for Change initiative in support of young Black emerging designers. His entire line is sustainable in the sense that he uses deadstock fabrics and pieces together upcycled goods. Think Atelier and Repairs meets Greg Lauren, but more approachable pricepoints and less technical.
Another Black-owned business on our list, The Rad Black Kids designer hails from Zimbabwe and has evolved beyond cut-and-sew into a full collection of skate-inspired apparel rooted in sustainability. They've been planting a tree for every product sold since they were founded in 2014, and have since increased that number to 20 due to the climate emergency we're currently facing.
Based out of New York City and London, Diplomacy is a streetwear brand designed by former Sean John creative director Eric Archibald. Diplomacy's unique perspective sees fashion as a universal form of expression. By using classic silhouettes and luxe fabrications, each piece promotes a concept related to the practices of mindfulness, tact, and civility.
Hailing from Korea, Asparagus toes the line between avant-garde and utilitarian minimalist. Their latest SS21 collection features oversized silhouettes and tons of technical details like bungee cords and bellow pockets that'll make rocking black year-round a breeze.
One of the OGs of '90s classic cool, Nautica has been translating maritime trends into casual American style for nearly four decades. Thanks to a steady '90s sportswear revival and a clever collaboration with Lil Yachty in 2017, Nautica has seen somewhat of a resurgence in recent years. Its partnership with Urban Necessities has been especially popular for its vintage aesthetic inspired by archival Nautica designs.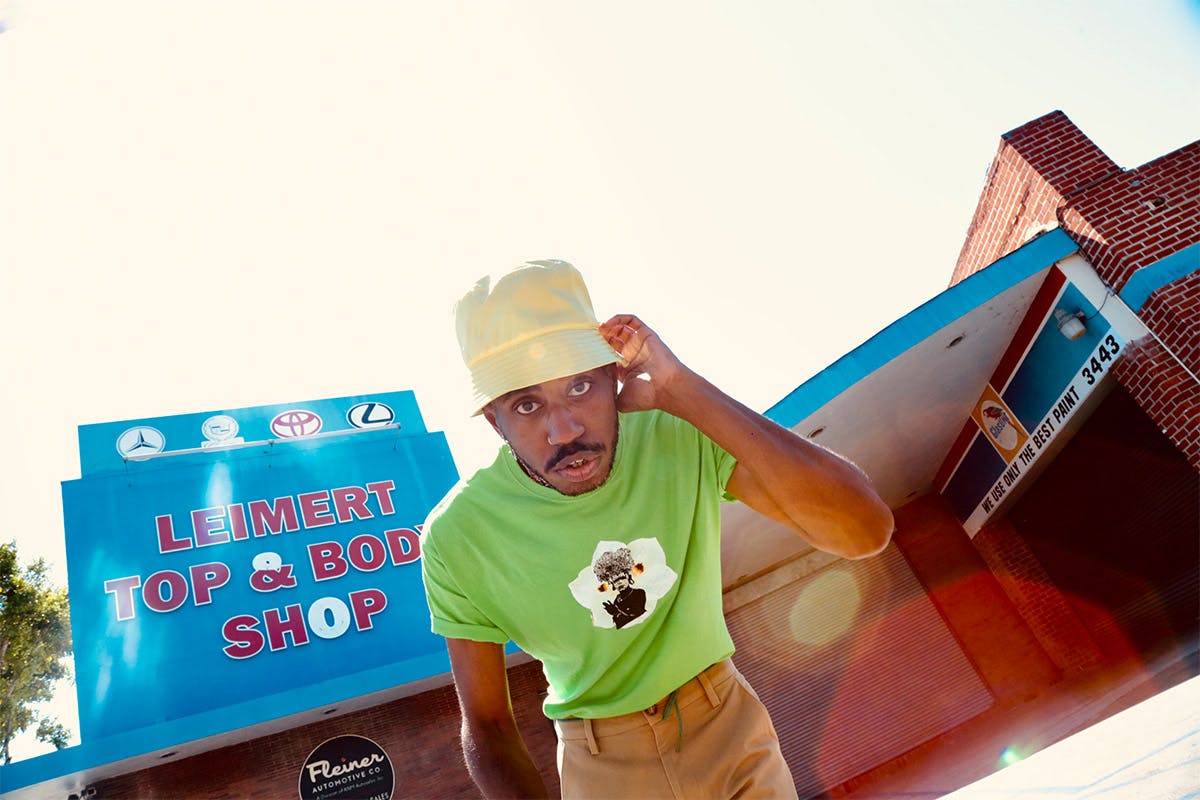 Leimert Park Threads is another Black-owned brand and member of Informa Markets' Fashion for Change initiative. The designer is inspired by the urban environment of his South LA neighborhood and focuses on the Black diaspora.
An emerging activewear brand based out of Italy with serious goth vibes, Gall creates experimental performance wear that mixes high-tech design with avant-garde aesthetics.
Based out of Los Angeles, ONYRMRK (pronounced 'on your mark') is rooted in the diverse cultures of Southern California and produces ready-to-wear collections inspired by the exploration of global cultures.
Founded in 2013 by award-winning designer and Issey Miyake alumni Takuya Morikawa, TAAKK fuses streetwear silhouettes with innovative menswear techniques. Morikawa's unique eye for detail and attention to fabric innovation earned him the coveted Fashion Prize of Tokyo in 2019.
The Canadian outerwear brand recently tapped Young Thug and Kehlani to unveil its latest FW20 campaign called 'Bring the Heat' that aims to "bridge the gap between product and emotion."