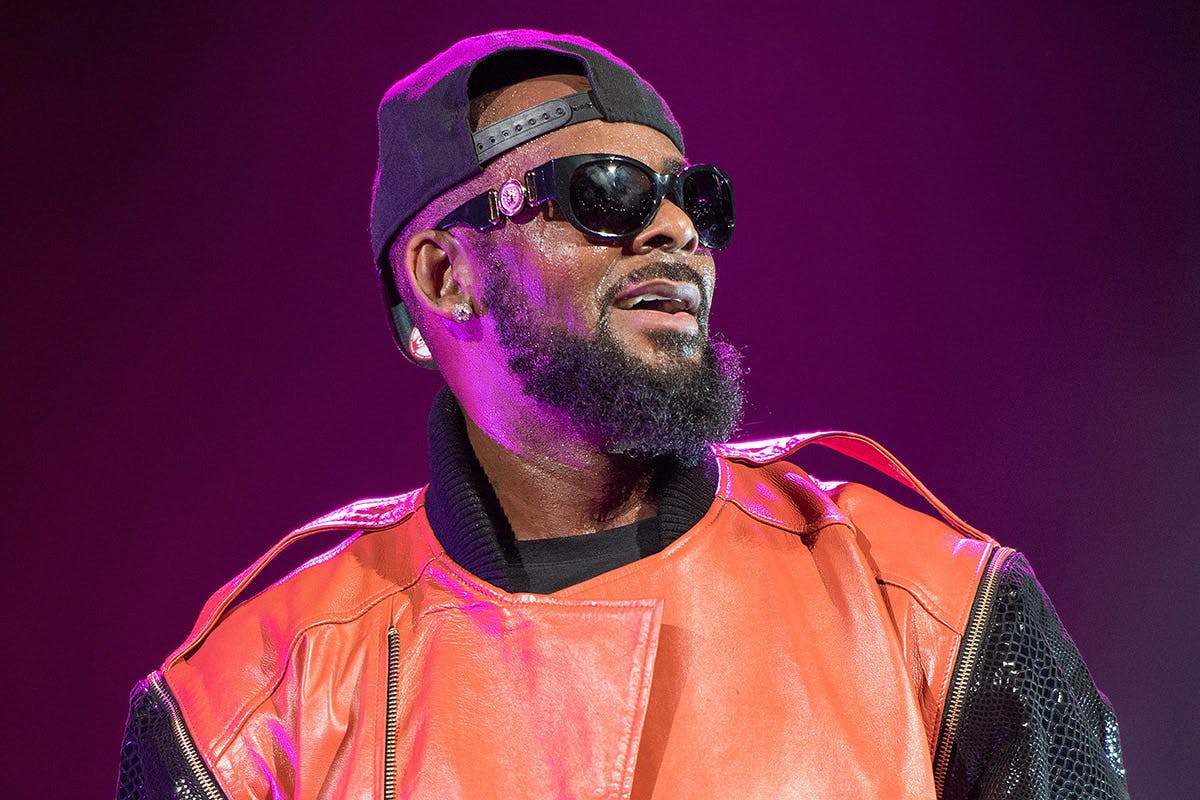 The moment of great reckoning could finally be upon R. Kelly, although in many ways it has also come to the public at large. For years, Kelly's professional career has continued to flourish in spite of an ever-growing list of allegations against him, a list the world has been complicit in by acknowledging while at times appearing eager to turn it into a punchline.
But it is 2019 and much has changed. Not only has the full extent of allegations of abuse by R. Kelly come to light thanks to a series of bombshell investigative reports and documentaries such as Lifetime's Surviving R. Kelly, but the tide of public opinion has irrevocably swayed in light of movements such as #MeToo and #TimesUp, allowing for a much greater level of scrutiny of the singer's alleged actions and position as a star.
Without falling into overt sensationalism, here's a look back at the full scope of actions involving and allegations made against R. Kelly over the last 25 years.
August 1994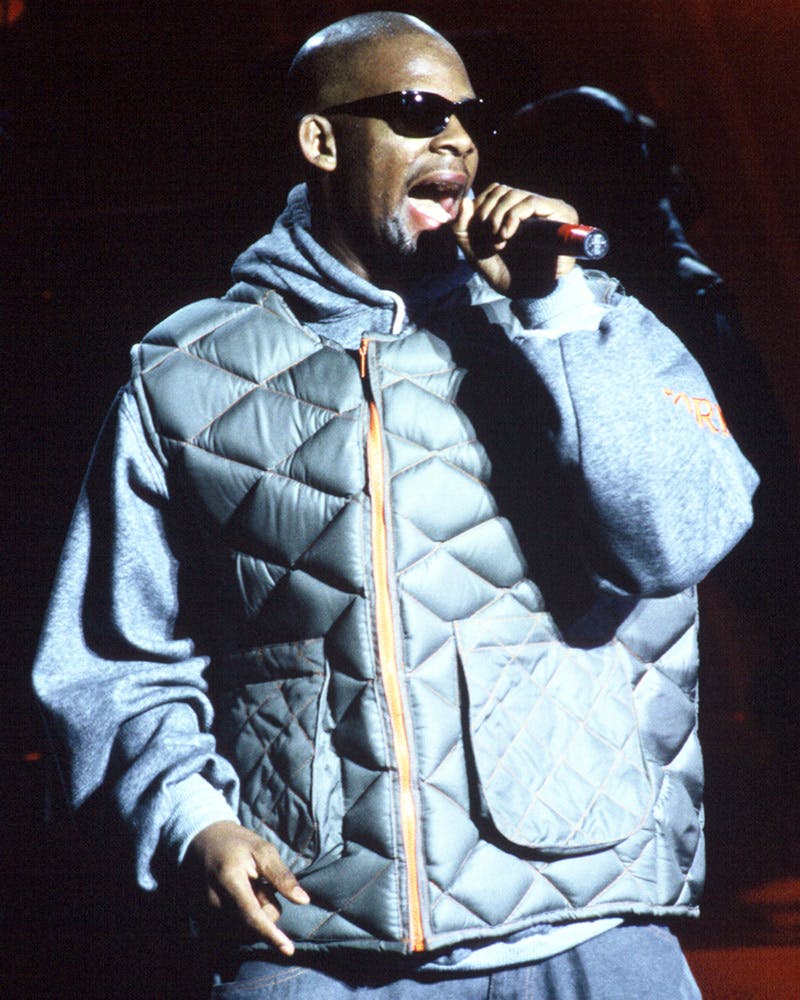 R. Kelly met rising star Aaliyah at 12 years old and became a mentor to the young talent, going on to handle the songwriting and production on her debut album, the disconcertingly titled Age Ain't Nothing but a Number, released in May 1994.
Months later, Vibe magazine broke the story that Kelly and Aaliyah had secretly married at a ceremony in Chicago on August 31, 1994. Kelly's manager at the time, Demetrius Smith, has since confirmed that he forged the documents necessary for the wedding to take place. Aaliyah was listed on their marriage certificate as 18 years old. In reality, she was 15.
In 1994, around the time news of the marriage first came out, Aaliyah had told a reporter, "When people ask me, I tell them, 'Hey, don't believe all that mess. We're close and people took it the wrong way.'"
At the urging of Aaliyah's family, the marriage was annulled in February 1995. Two years later, Aaliyah filed a lawsuit to have all records of the marriage expunged. In later interviews, neither party would discuss their relationship in detail. In a 2016 interview with GQ, Kelly said, "I will never have that conversation with anyone. Out of respect for Aaliyah, and her mother and father, who has asked me not to personally." Of course, Aaliyah died in tragic circumstances in 2001.
December 2000
The Chicago Sun-Times ran a story detailing the first proper allegations levied at R. Kelly. Co-written by Jim DeRogatis, who would go on to track Kelly's actions for the next two decades, authoring the 2017 Buzzfeed report linked earlier in this piece, the story detailed a 1996 lawsuit against the singer by Tiffany Hawkins, who alleged that she withstood "personal injuries and severe emotional harm because she had sex with the singer and he encouraged her to participate in group sex with him and other underage girls."
Hawkins said she was 15 years old in 1991 when she began a sexual relationship with Kelly, then aged 24. A second woman was also mentioned in the suit, with both women indicating they had met Kelly while studying at Chicago's Kenwood Academy, his alma mater, which he frequently visited.
Hawkins sought $10 million in damages, receiving $250,000 when the lawsuit was settled in 1998.
Sources for the Sun-Times story added that Kelly "continues to seek out underage females, and his behavior has become the subject of widespread rumor in the music industry." The story also revealed that Chicago police had twice initiated formal investigations into alleged sexual relationships with minors, but both had been dropped due to a lack of cooperation from the girls in question.
Kelly denied any sexual contact with Hawkins, with his spokeswoman giving no comment on the lawsuit or the charges of sex with minors.
August 2001
Former Epic Records intern Tracy Sampson filed a suit against Kelly, claiming she was coerced "into an indecent sexual relationship" by Kelly when she was 17 years old. The suit further claimed that "Kelly took advantage of his occupational status, position of authority, and Tracy Sampson's trust and confidence in him to cause her to develop a dependent relationship in him."
The $50,000 suit was settled in 2002 for an undisclosed sum.
February 2002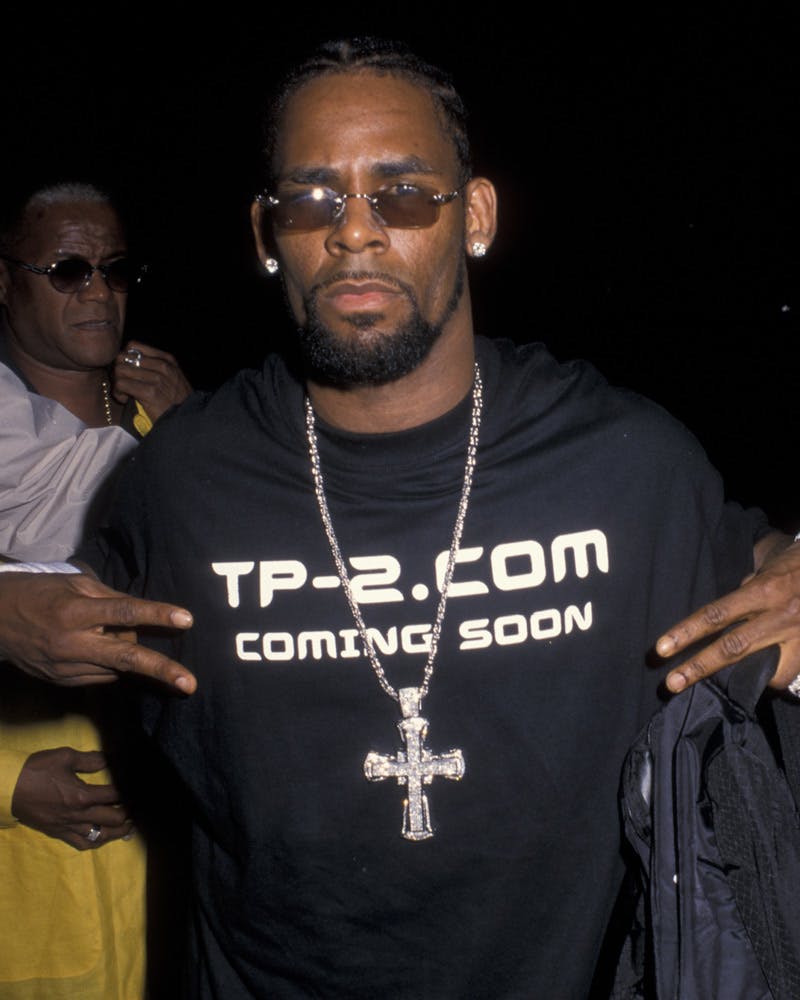 Following evidence submitted anonymously to reporter DeRogatis, the Sun-Times reported that the Chicago Police Department formally opened an investigation into R. Kelly. The investigation stemmed from a videotape sent to DeRogatis that allegedly depicted the singer having sex with an underage girl. The video was later infamously referred to as the "pee tape."
The girl in the recording was identified by her aunt to the Sun-Times, who said she would have been about 14 years old at the time. "It's crap, and that's how we're going to treat it," Kelly said in a TV interview about the tape, shortly before performing at the opening of the 2002 Winter Olympics. Kelly's lawyer John M. Touhy claimed the tape was a forgery.
In the proceeding months, two more civil suits were settled out of court by Kelly, one involving a plaintiff who alleged he had coerced her into an abortion. Both were settled for an undisclosed amount.
In June 2002, Chicago police amassed enough evidence to move forward with charging the singer of 21 counts of child pornography. Kelly cooperated with law enforcement and posted a $750,000 bail. He denied all charges and pleaded not guilty in court.
Shortly afterward, in January 2003, Kelly was charged with an additional 12 counts of child pornography in Florida, although they were dropped after law enforcement disclosed that the evidence was seized without probable cause for a warrant.
May 2008
R. Kelly's trial begins after a series of delays. TIME magazine reporter Steven Gray told NPR about the difficulties getting the case to trial: "Just last December, R. Kelly failed to make a scheduled court appearance because his tour bus was stopped speeding by Utah authorities, and he couldn't make it to court the next day. One time, Judge Gaughan, the presiding judge, he fell off a ladder and hurt himself so he was out for a while. Another time, one of the prosecutors had a baby, so that also caused some postponement."
The trial lasted three weeks. In the end, the jury deliberated for a few hours and acquitted Kelly on all charges.
July 2017
Jim DeRogatis' bombshell report for Buzzfeed was published in 2017, recasting R. Kelly's long history of affiliating with underage girls in a dramatic light.
The report detailed for the first time an alleged "sex cult" that spanned multiple cities around the US, and claimed Kelly had "brainwashed" numerous girls into living in seclusion at one of his private residences. Other sordid details included the drastic extent to which Kelly was said to control every aspect of the girls' lives, from what they ate to when they were allowed to use the toilet.
Since its publication, numerous other reports have emerged. Kelly has continued to deny all allegations, going so far as to release a 19-minute song titled "I Admit" in July 2018. In the track, he admitted to none of the accusations levied against him.
In May 2018, a new lawsuit was brought forward by a former partner, alleging that the singer had knowingly passed an STD on to her during intercourse.
January 2019
Lifetime aired its in-depth documentary series Surviving R. Kelly, detailing the numerous accusations made against the singer over the years. Public outcry against R. Kelly reached fever pitch, with the #MuteRKelly movement gaining traction and celebrities and previous collaborators distancing themselves from the singer.
At the time of this writing, two separate investigations are underway in Chicago and Atlanta relating to the "sex cult" allegations.
The Blast reports that a judge issued a warrant for the arrest of James Mason, R. Kelly's former manager over accusations of "terroristic threats and acts" for intimidating the family of Joycelyn Savage. Mason recently turned himself in to the authorities in Henry County, GA. Savage's family has allegedly agreed to the bond on the condition that Mason has "no contact" with them and adheres to a restraining order. Kelly's current manager Don Russell is also supposedly under investigation.
Following Lifetime's Surviving R. Kelly series, Sony and R. Kelly have agreed to part ways, according to Billboard. Reps for Sony nor Kelly have released an official statement on the matter at this time, but RCA has removed the singer from its website. The publication points out that Kelly signed to Jive at the beginning of his career in the early '90s. Jive then went on to become a part of Sony BMG. Kelly has been signed to Sony subsidiary RCA since 2012.
This post will be updated as the story develops.
If you have been sexually assaulted, there are resources to help you. Donate to Rape Crisis here (UK) or RAINN here (US).