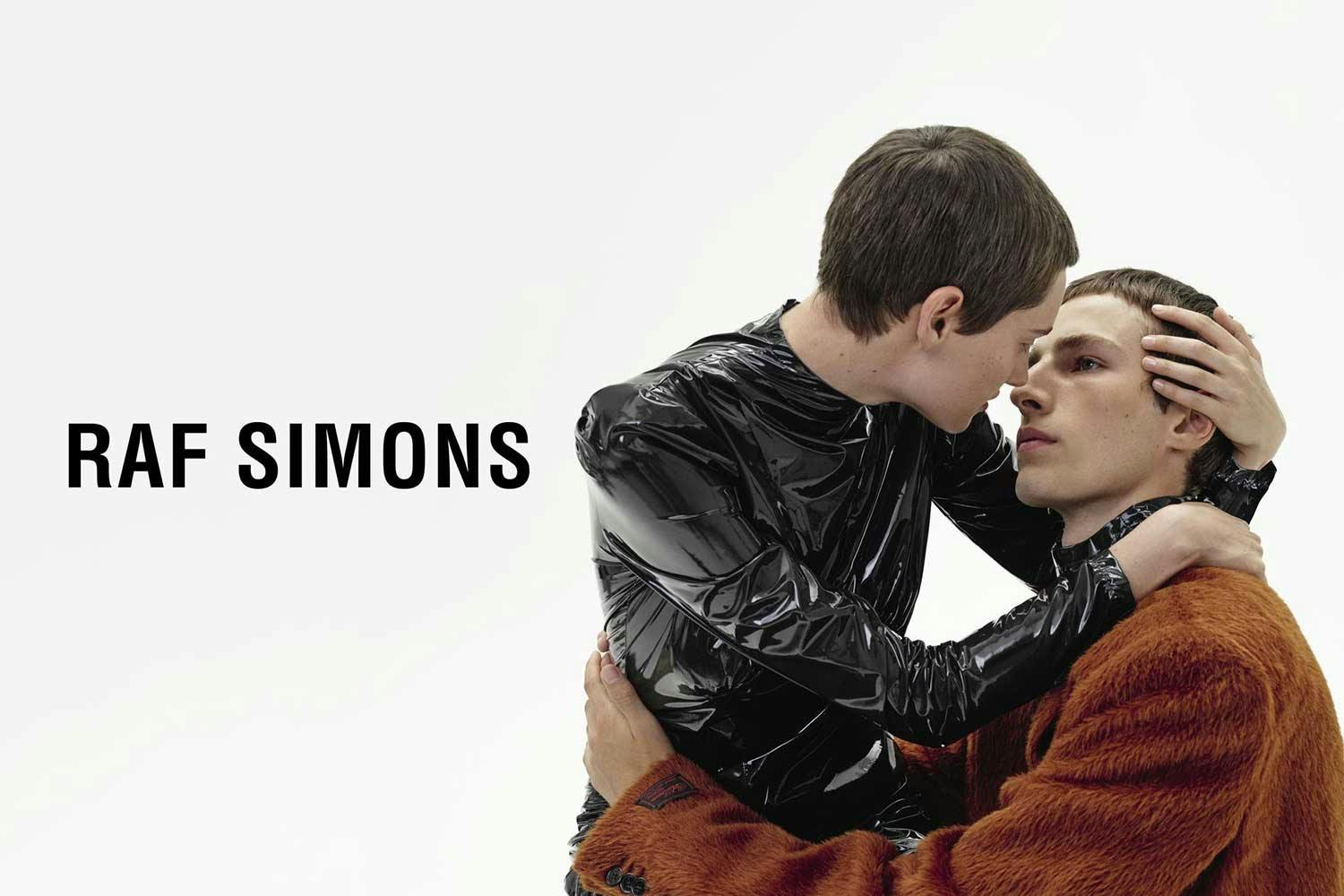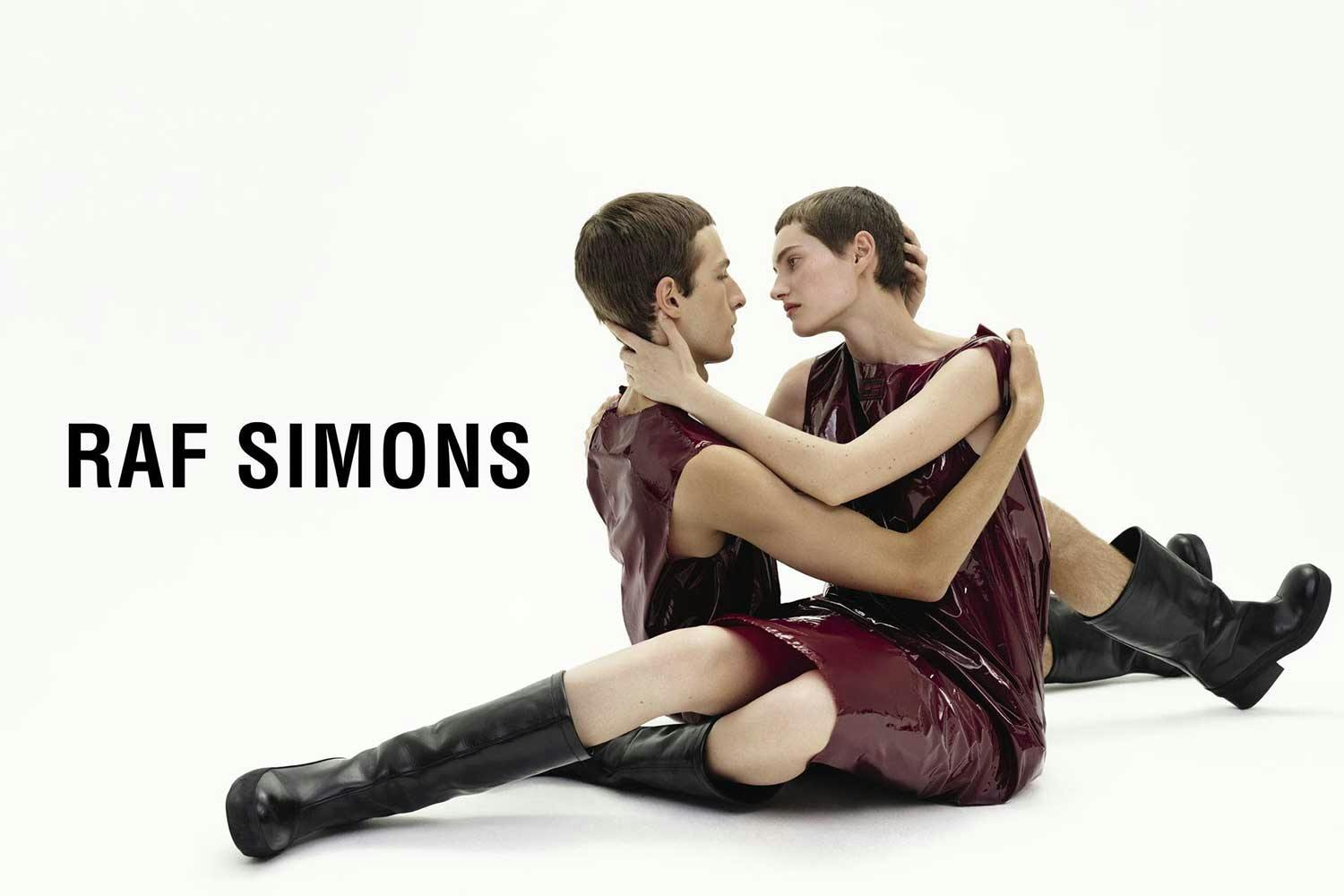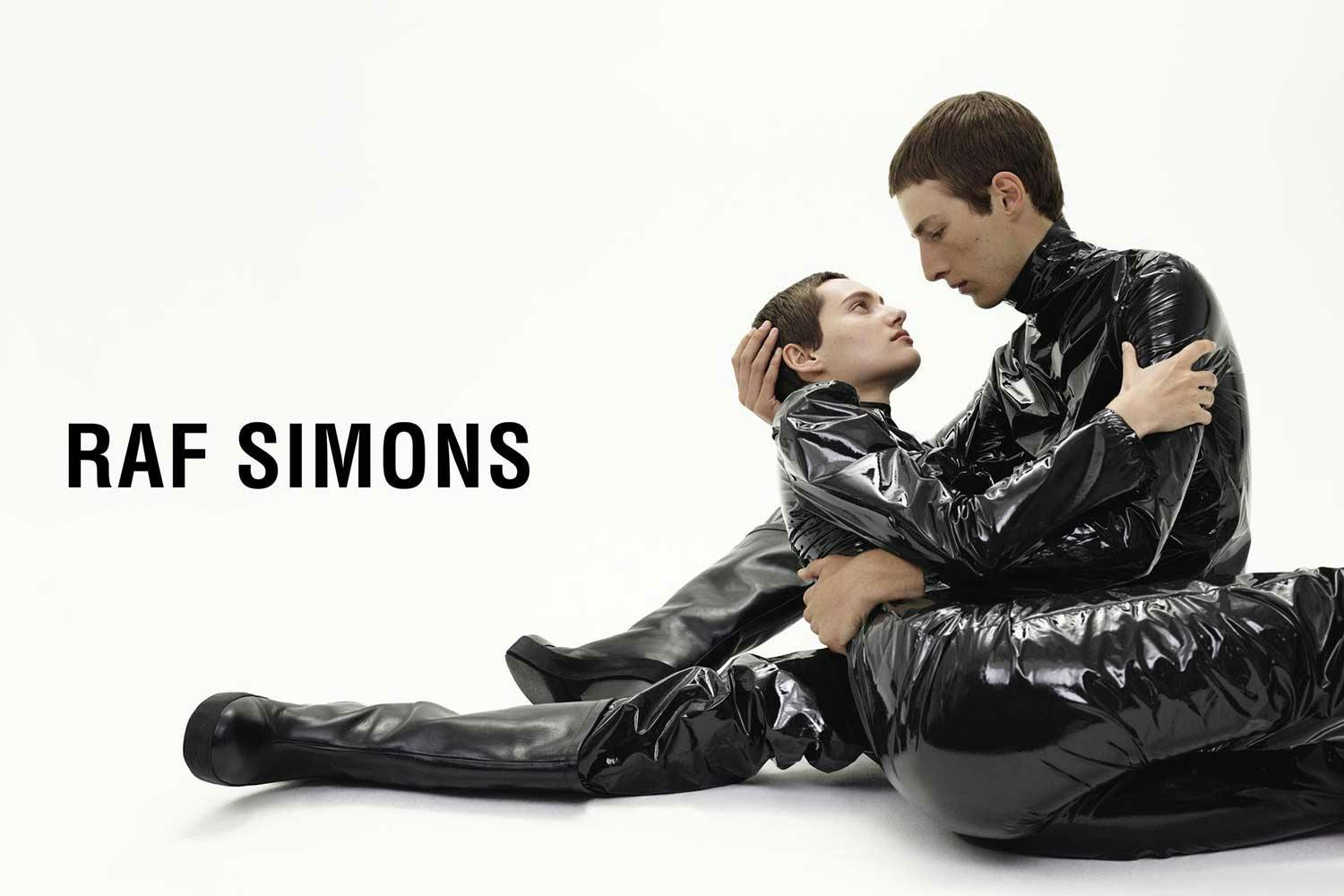 Do you know what cuffing season is? Raf Simons sure does. On September 21, the Belgian designer introduced his campaign for the Fall/Winter 2022 men's and women's collections, highlighting a series of models in particularly intimate poses.
For reference, cuffing season is that time of year when the weather begins to cool and, as people begin spending more time inside, they start seeking a quick fling. Ostensibly, it begins during autumn and can last up until Valentine's Day (duh) but doesn't have an official start or end date.
I'm sure that dating apps like Tinder and Hinge are trying to make it a national holiday, though: more singles looking to date means more time setting up dates with randos.
Raf Simons obviously isn't drawing directly from this uniquely American phenomenon but it really makes ya think.
This campaign, which again unites Simons with longtime collaborators Willy Vanderperre and Olivier Rizzo, uses its intimate imagery to highlight standout layering pieces and accessories from Simons' Fall/Winter 2022 collection, naturally.
Standouts include the tall leather boots, fur hats, and tunics and turtlenecked jumpsuits made of shiny black latex, which must get awfully sticky.
There's some throughlines with the flashy stuff Simons is working on with Miuccia Prada — the unconventional materials and one-piece get-ups, especially — but, then again, this is all pretty typical for Simons.
So are the sneakers he's releasing for Spring/Summer 2023, which recall one of his old adidas designs.
What can I say? Simons likes what he likes and, turns out, he likes a lot of his own stuff.
Simons most recently canceled his proper Spring/Summer 2023 runway presentation earlier this month, which was initially scheduled to be revealed during London Fashion Week.
However, Simons canceled the show in light of the passing of Queen Elizabeth, which also prompted Burberry to forgo its own event.