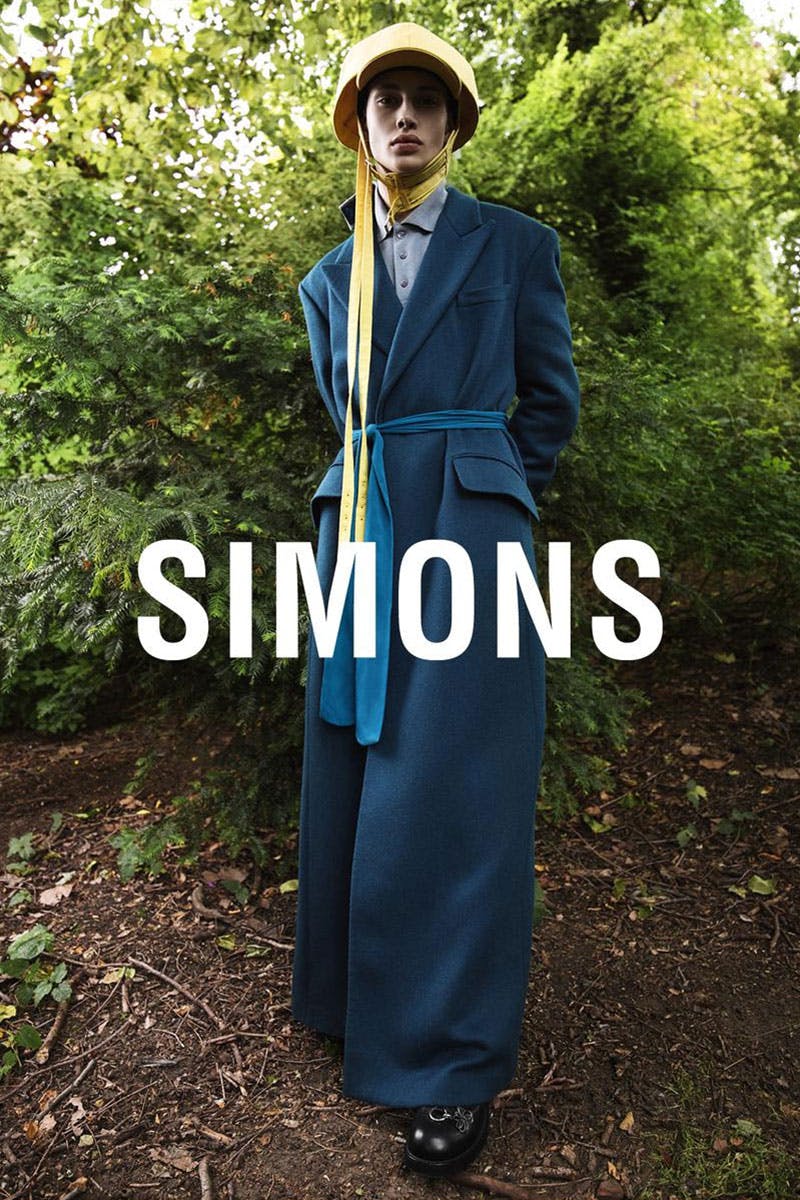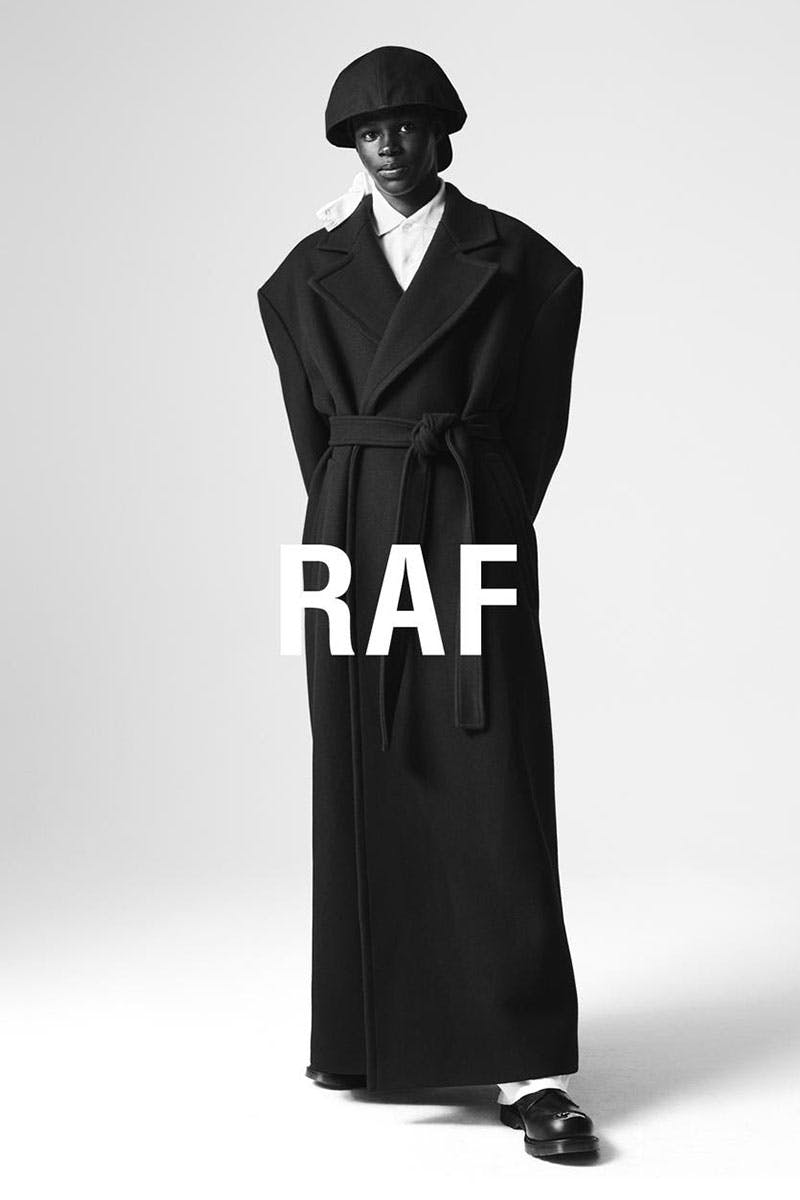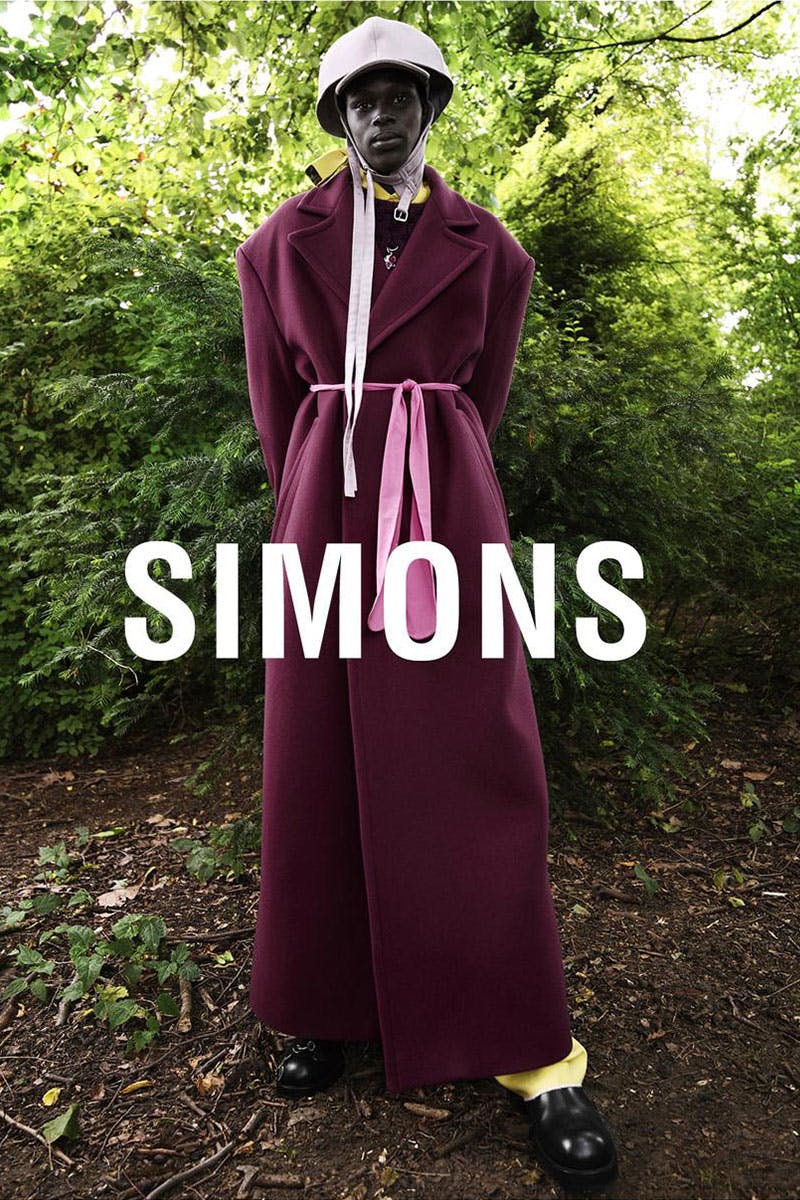 Brand: Raf Simons
Season: FW19
Key Pieces: Campaign imagery foregrounds Simons' arrestingly elongated silhouettes, with the highlight taking shape in the burgundy coat thanks to its density, length, and contrasting pink sash that gathers high at the waist.
Editor's Notes: Raf Simons has revealed the campaign imagery for the FW19 collection, which was first unveiled back in January at Paris Fashion Week Fall/Winter 2019. This, of course, took place less than a month after his exit from Clavin Klein.
The newly released campaign for the collection was shot by fellow Belgian and frequent collaborator Willy Vanderperre. It has been styled by Olivier Rizzo as a series of four black and white, in-studio portraits, alongside a color portrait set against a verdant outdoor location.
The campaign features the collection's heavy wool overcoats in burgundy and deep teal colorways. They've also highlighted the light blue trench coat, adorned with butterfly keychains.
The photos also included what Vogue called, an "indescribably construct of jockey hat, umbrella, and a backward baseball cap." Here we see them in black, canary yellow, brown and gray colorways.