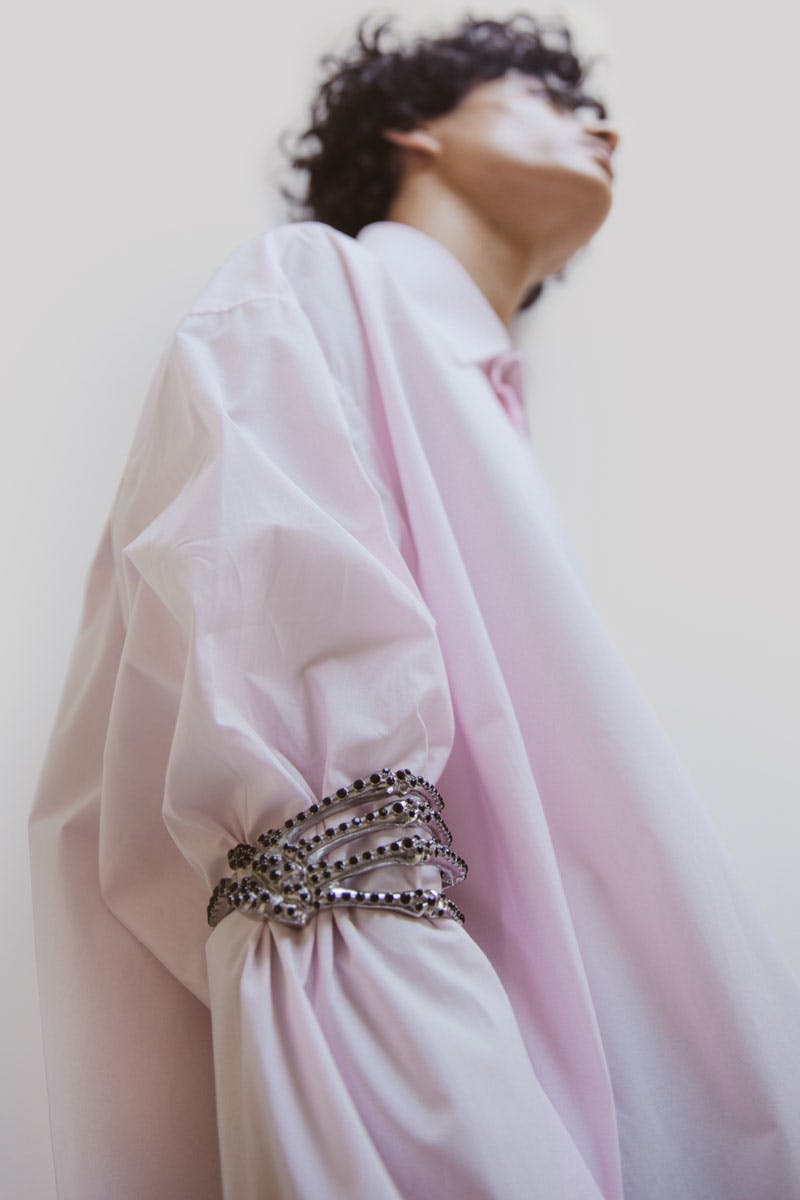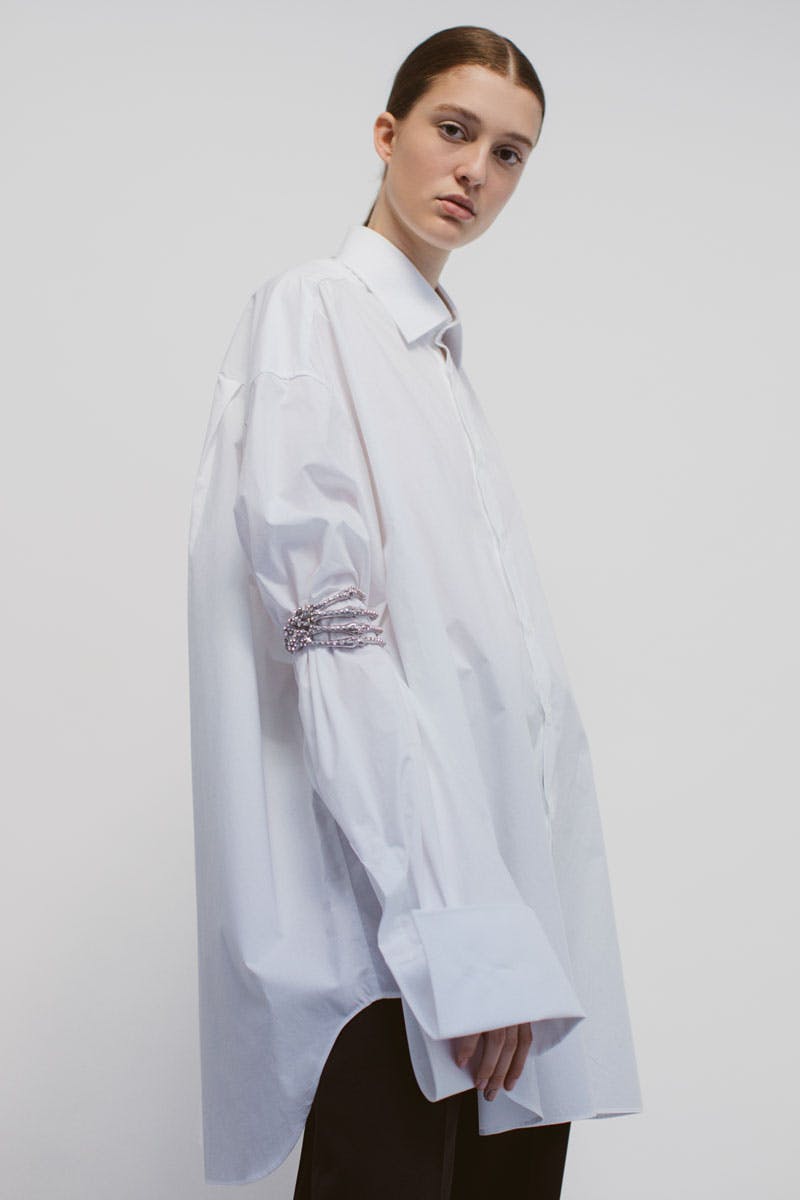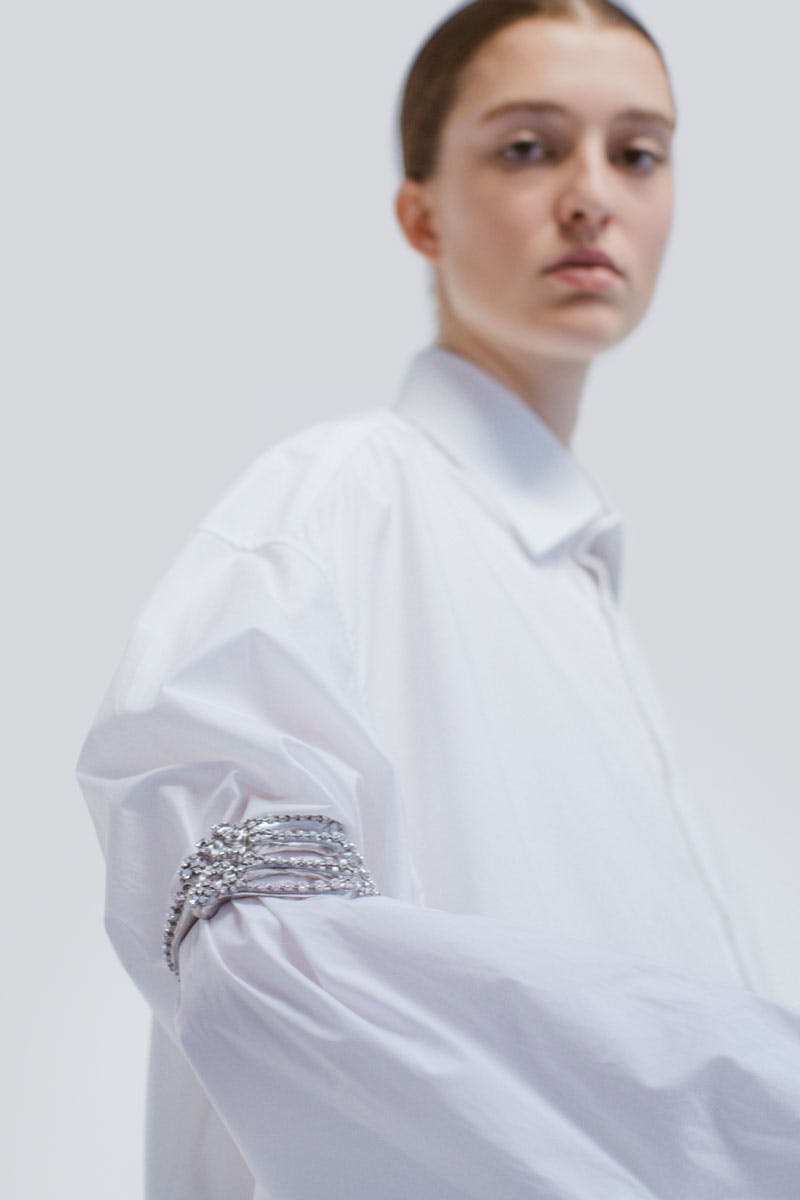 You know when you see an accessory that you just can't stop thinking about? For me, it was Raf Simons' Skeleton Hand Bracelet that he debuted in his Fall/Winter 2021 collection – and now it's gotten a Swarovski makeover.
The piece is meant to be worn over a shirt or across your bicep, or even as a regular bracelet around your wrist, and initially released in a handful of colors including neon green, purple, black, and metallic silver. Now, the claw has been iced out with Swarovski's glass in a selection of colors.
Arriving in "Vintage Rose," "Sapphire," "Gold," "Silver," and "Black," the Skeleton Hand retails at a cool  €940, and comes in two sizes measuring at 18 and 23 cm respectively.
The collection is exclusively available at History of my World and is limited-edition. If there is one piece I want this season, it is this. The skeleton hand is set to become a core part of Raf Simons' collections, as it has already become a motif used by the designer over his past two seasons(FW21 and SS22), so snagging one of the first pieces might just be an investment, even if it will hurt the wallet.
In addition to the Swarovski collaboration, a selection of homeware including plates and bowls in collaboration with Pieter Stockmans are also available. Stockman became Simons' tutor whilst he was studying industrial design, and for their collaboration, the two reworked the signature Expression bowl set.
The designs also feature Simons' skeleton hand, and the set includes six bowls in different sizes.
The bowl set is incredibly limited, with only 150 pieces available online at History of my World as well as through Studio Pieter Stockmans. Don't snooze if you're looking to add these to your arsenal.