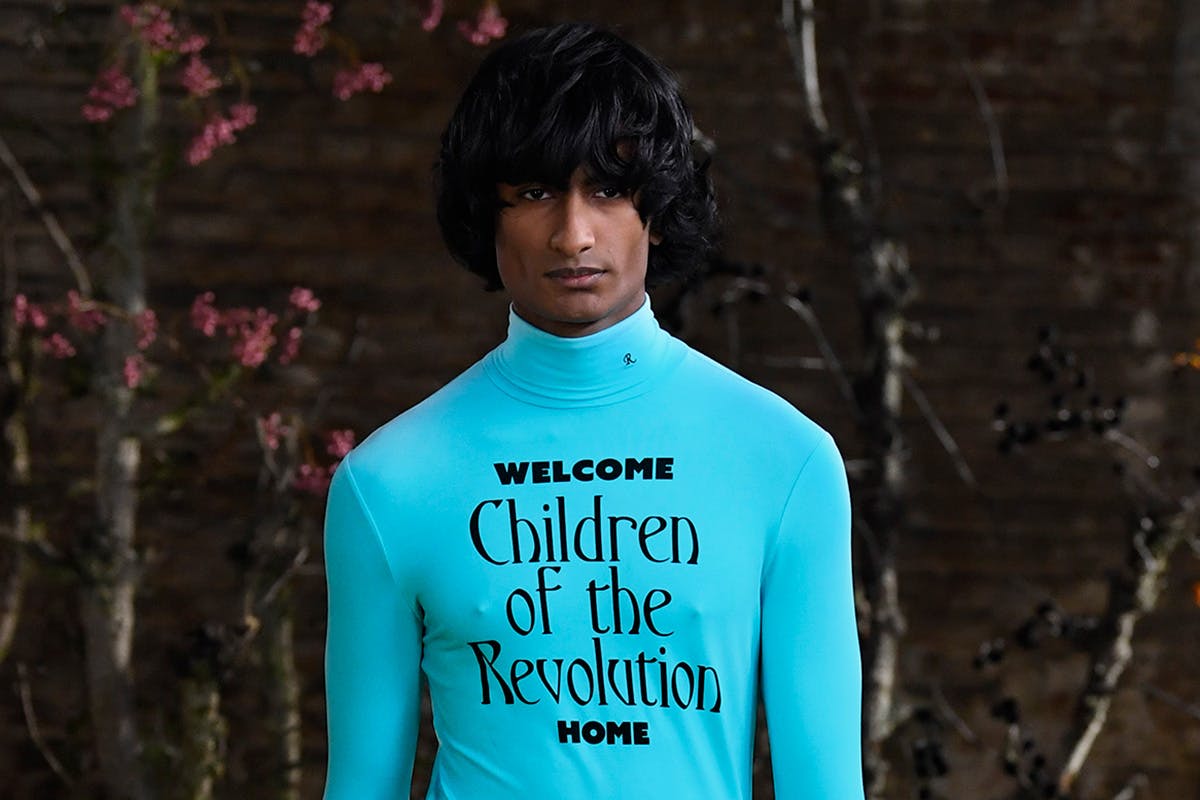 Raf Simons has just revealed his first ever womenswear collection alongside his menswear for Spring/Summer 2021, coinciding with the 25th anniversary of his highly coveted namsesake label. As with his debut collection for Prada, Simons presented a video in lieu of a fashion show, this time in the form of a self-directed short film.
Simons' assembly of models emerged from a crawl-space to an indoor garden where they hung out in giant webs above some hyper-saturated fauna. Literally just vibing. The footage had an undercurrent of '70s youth cult recruitment propaganda about it, and, as per instruction from the many badges pinned to various knitwear, they want you to join them.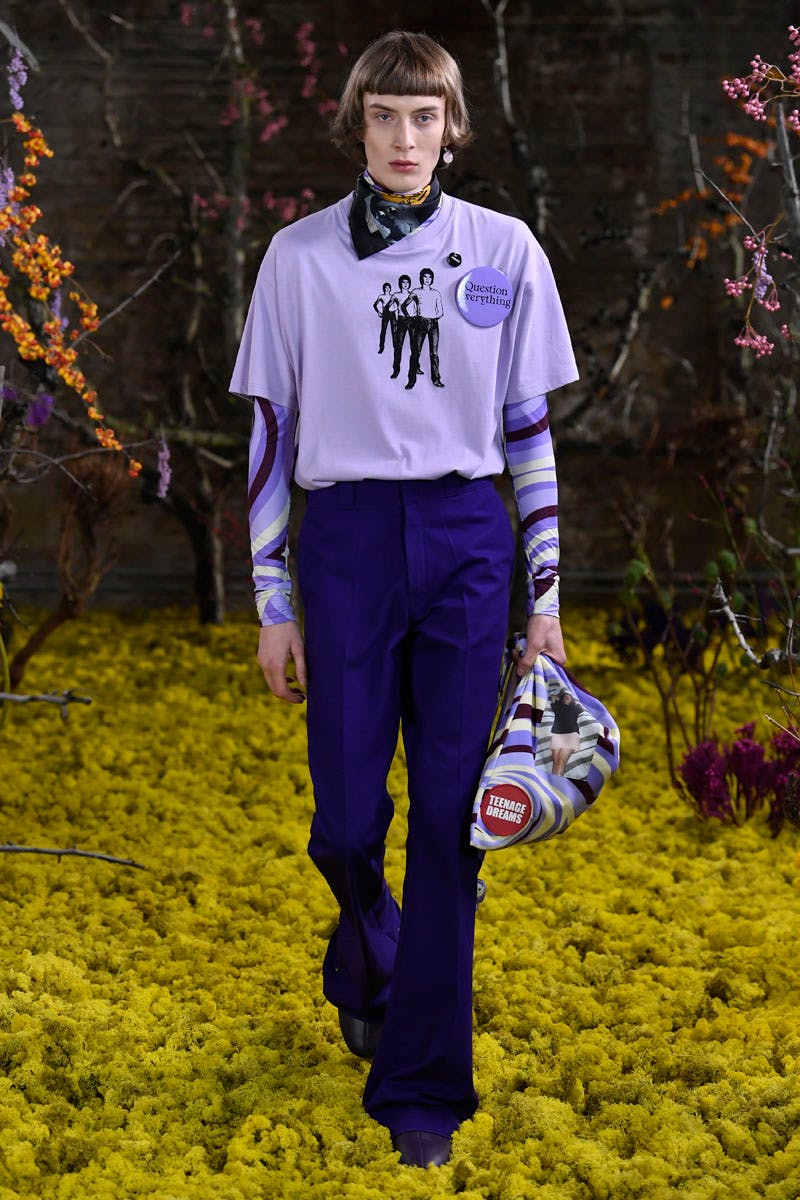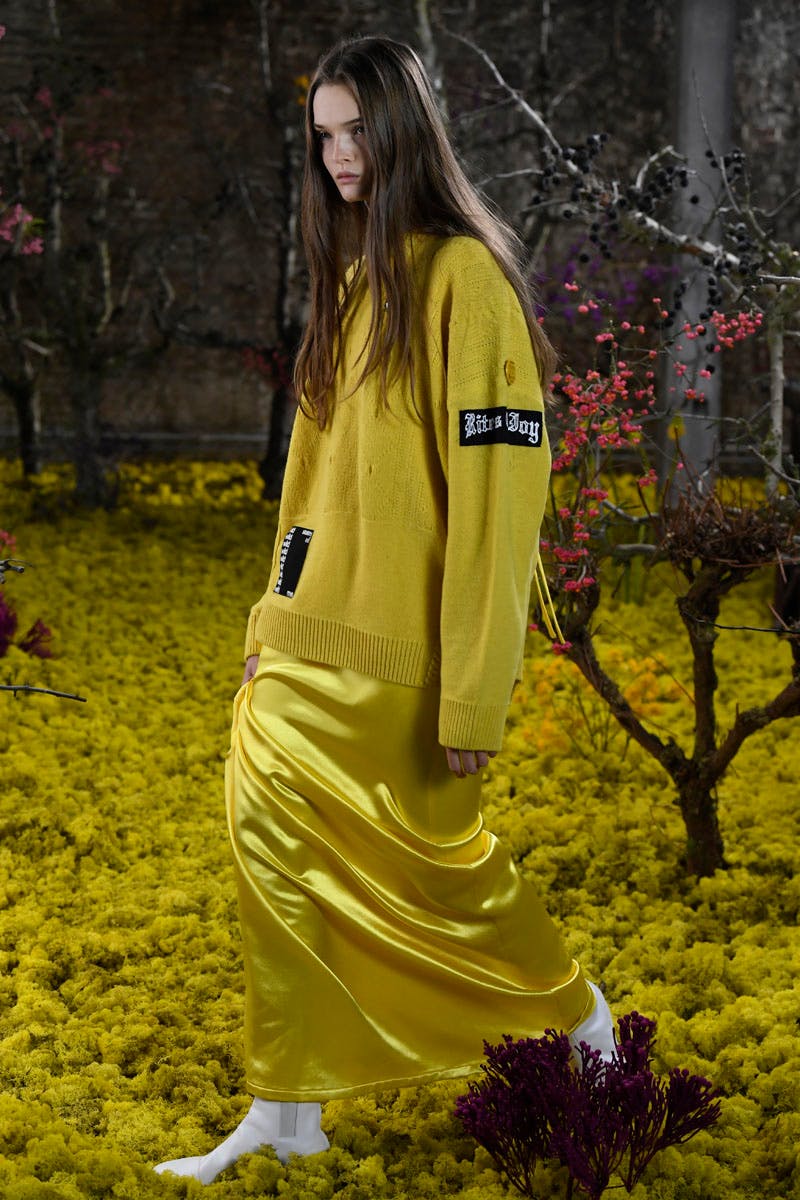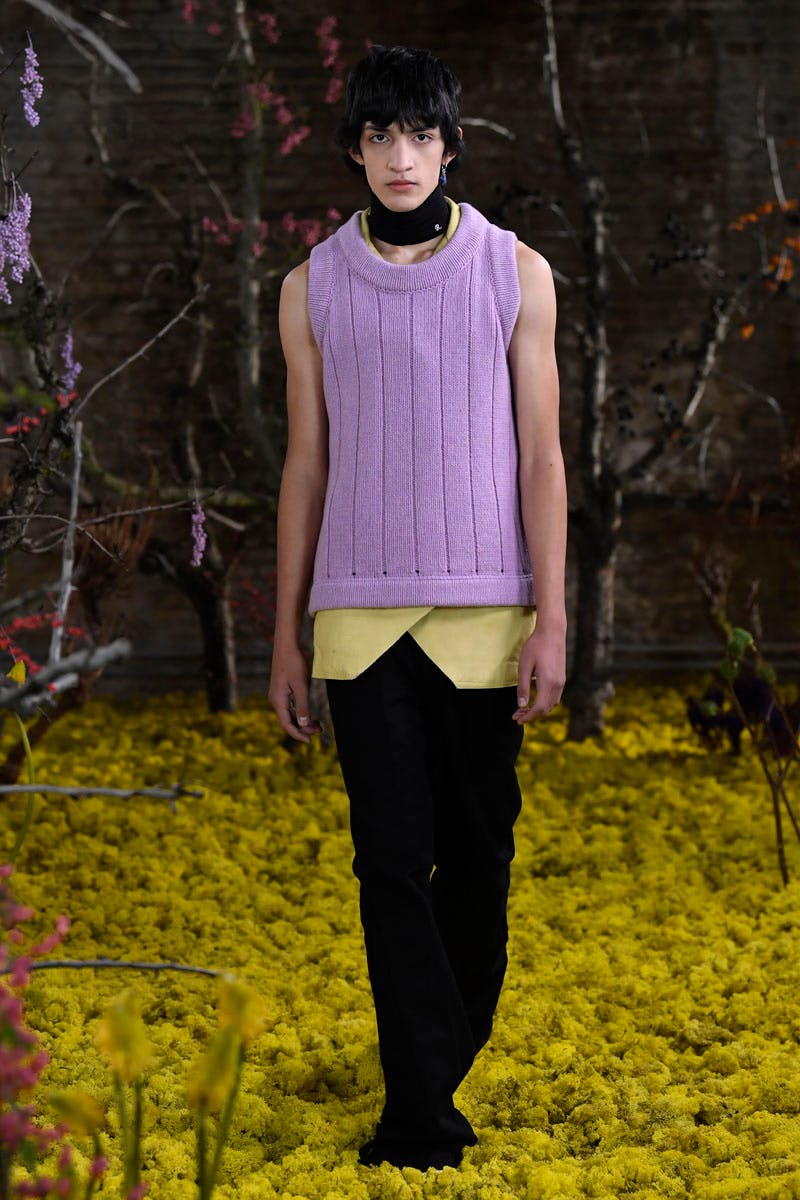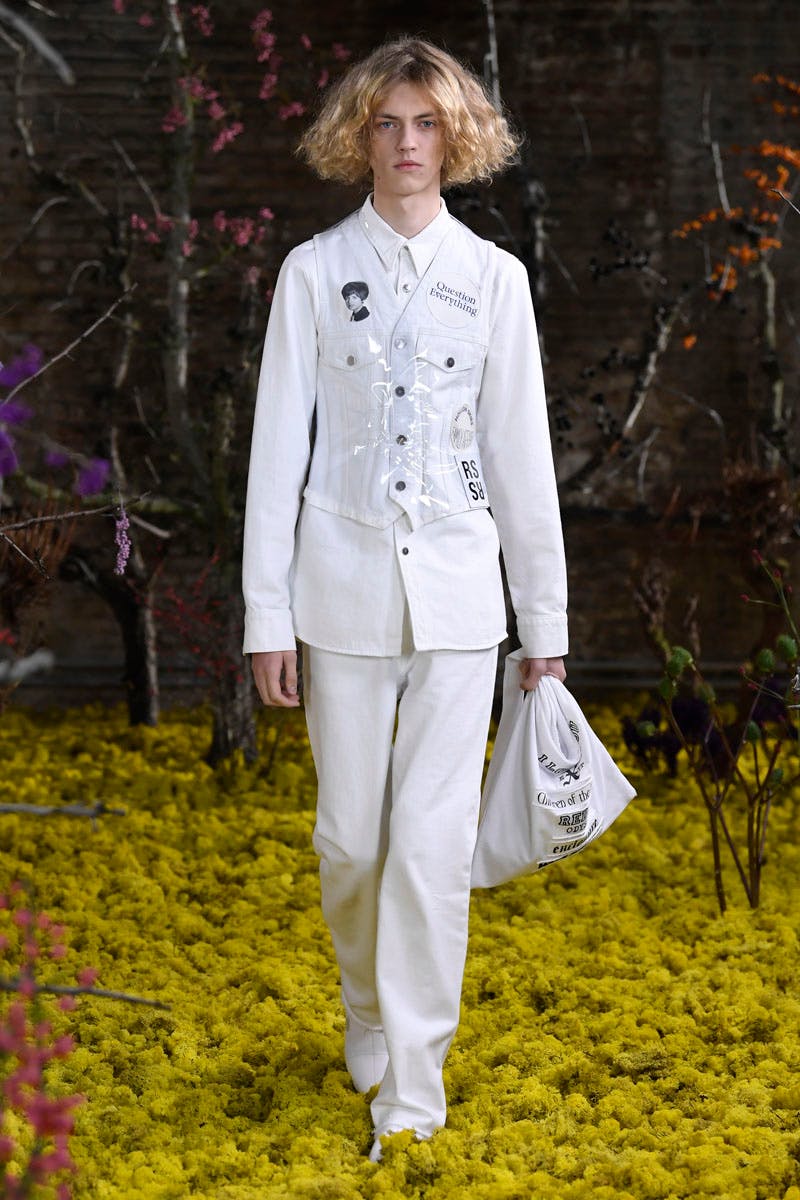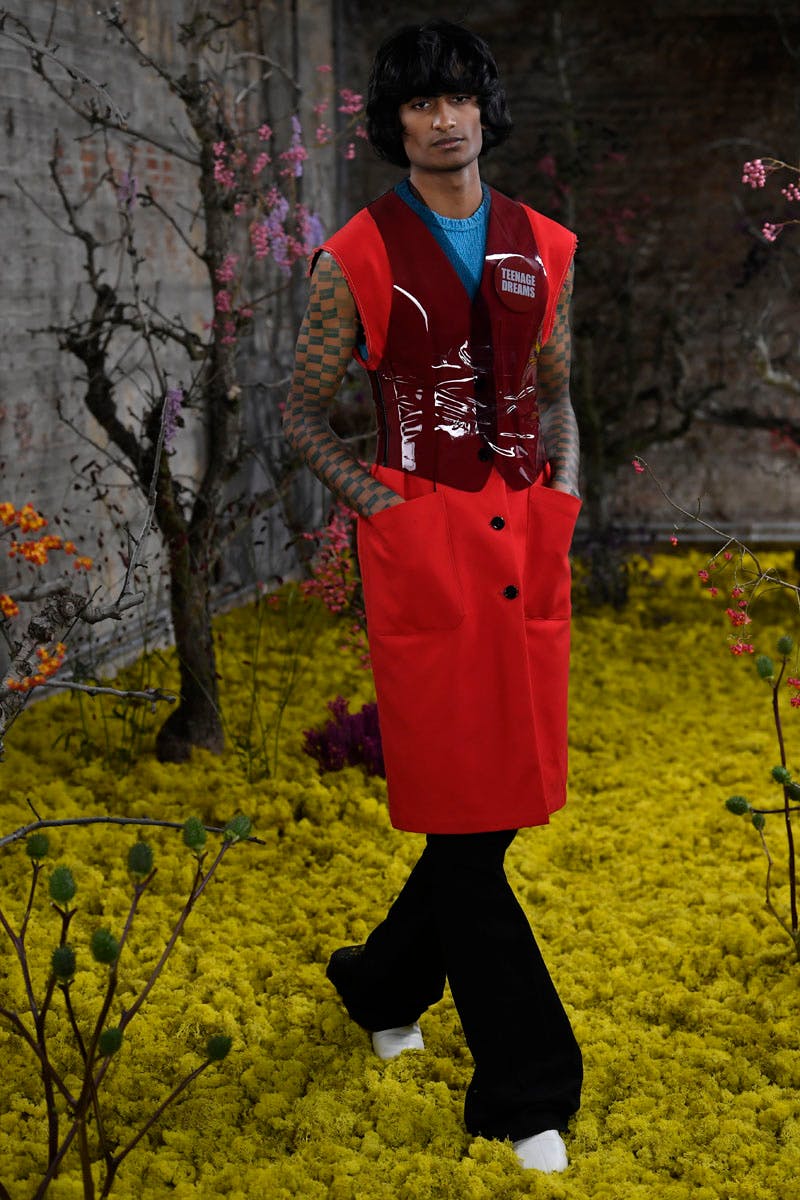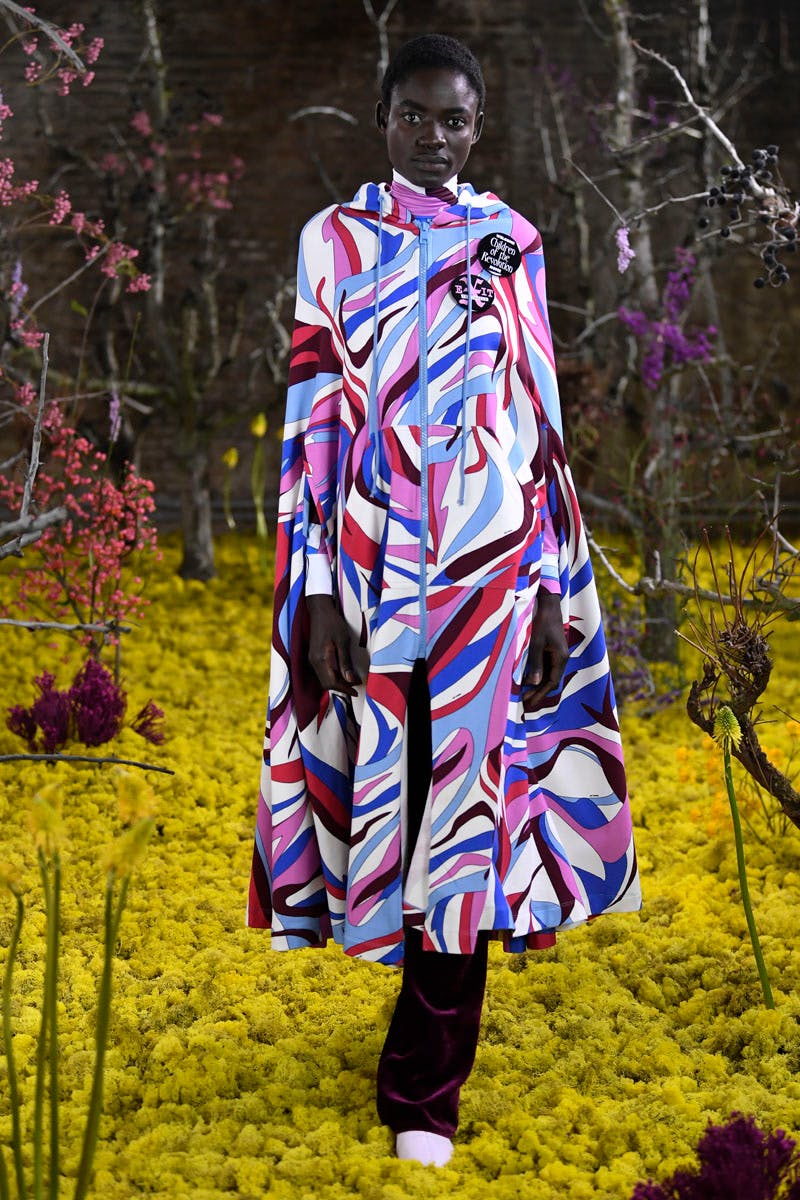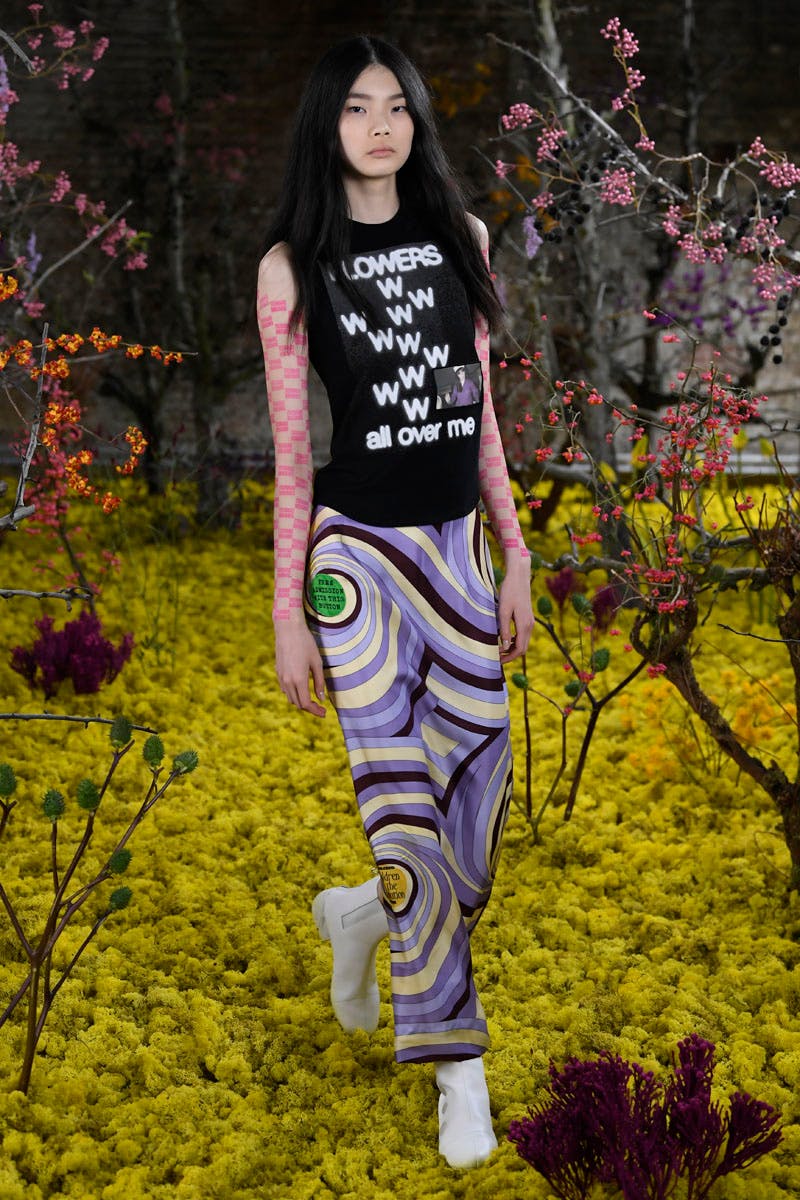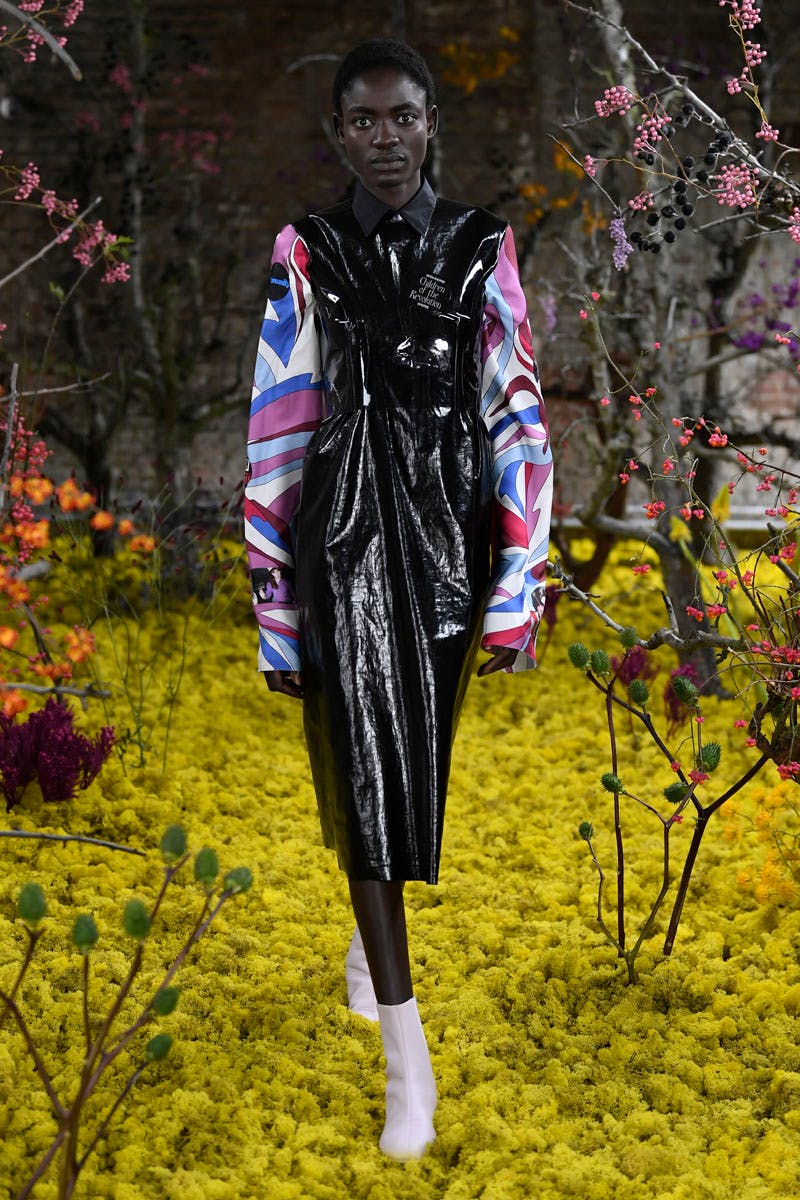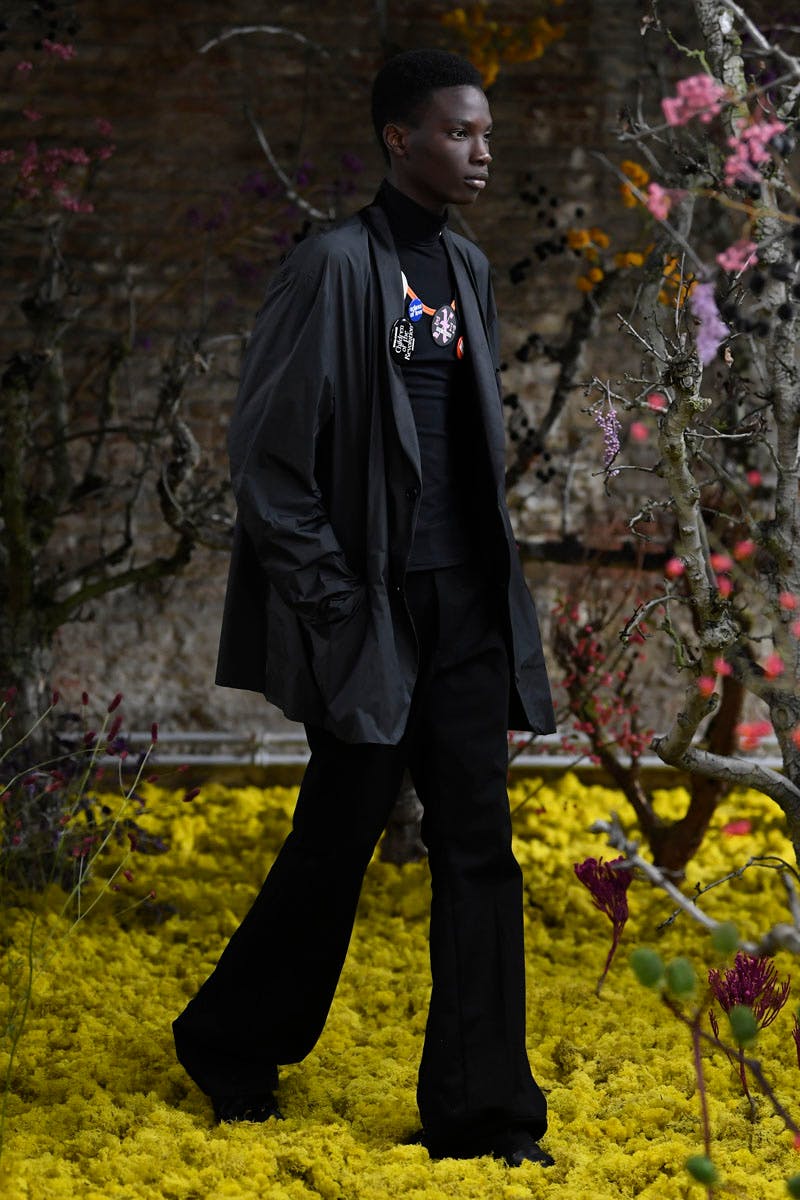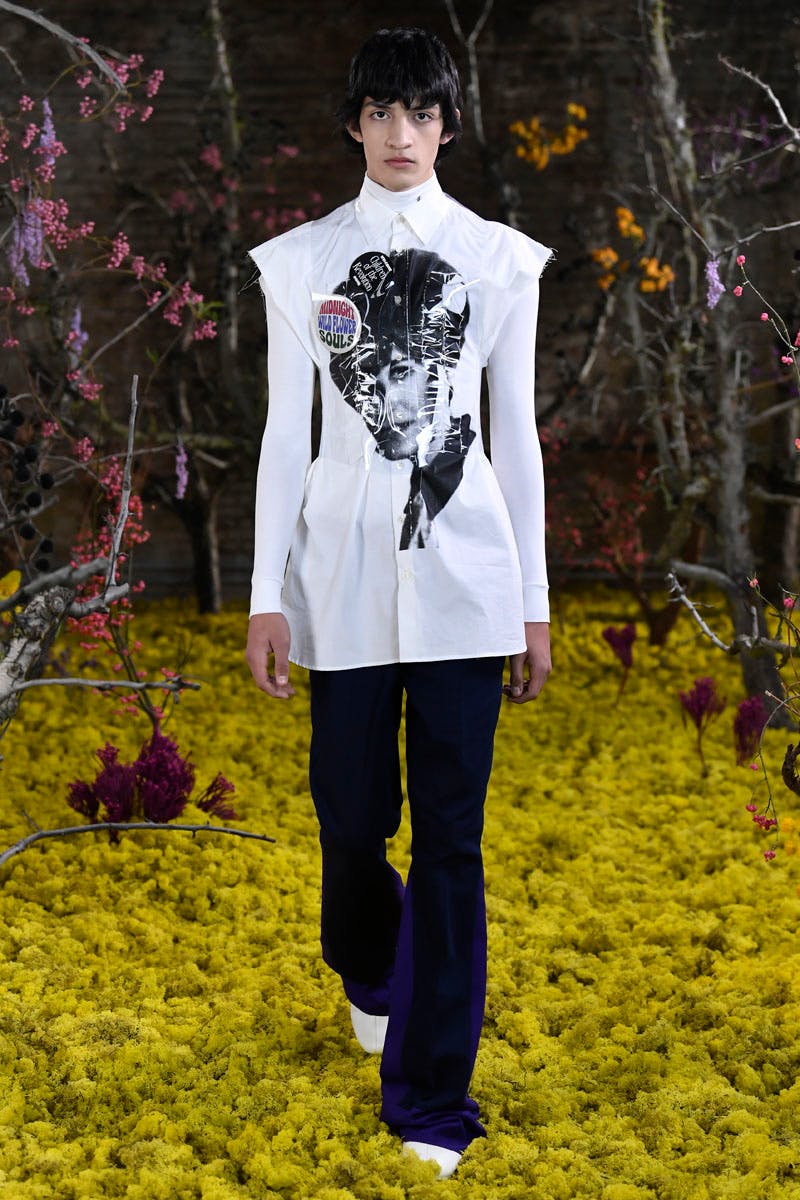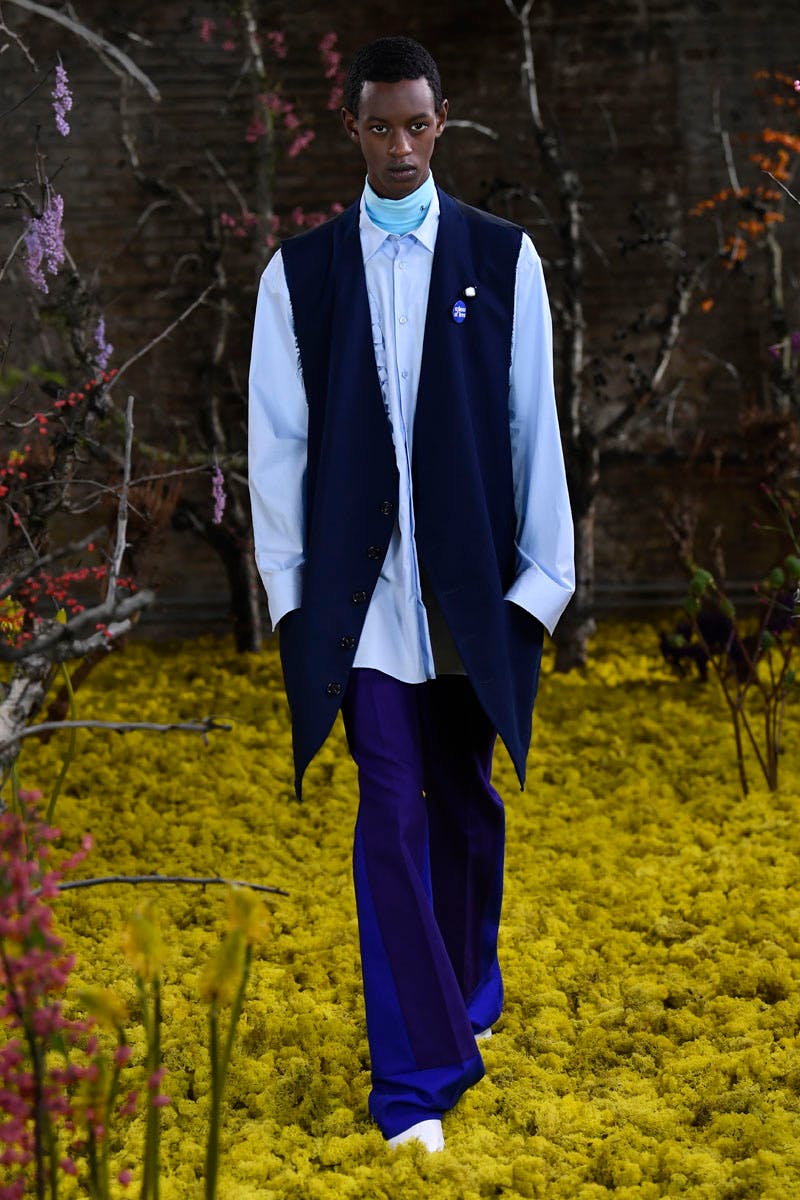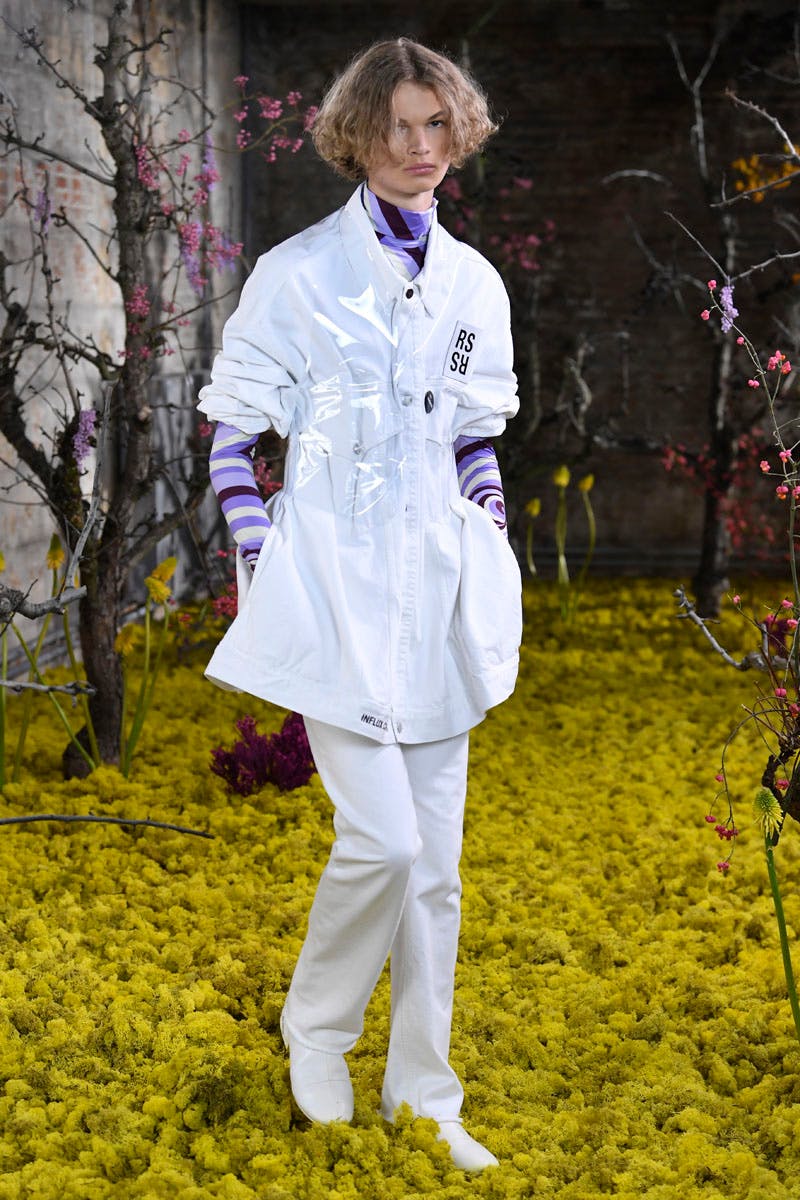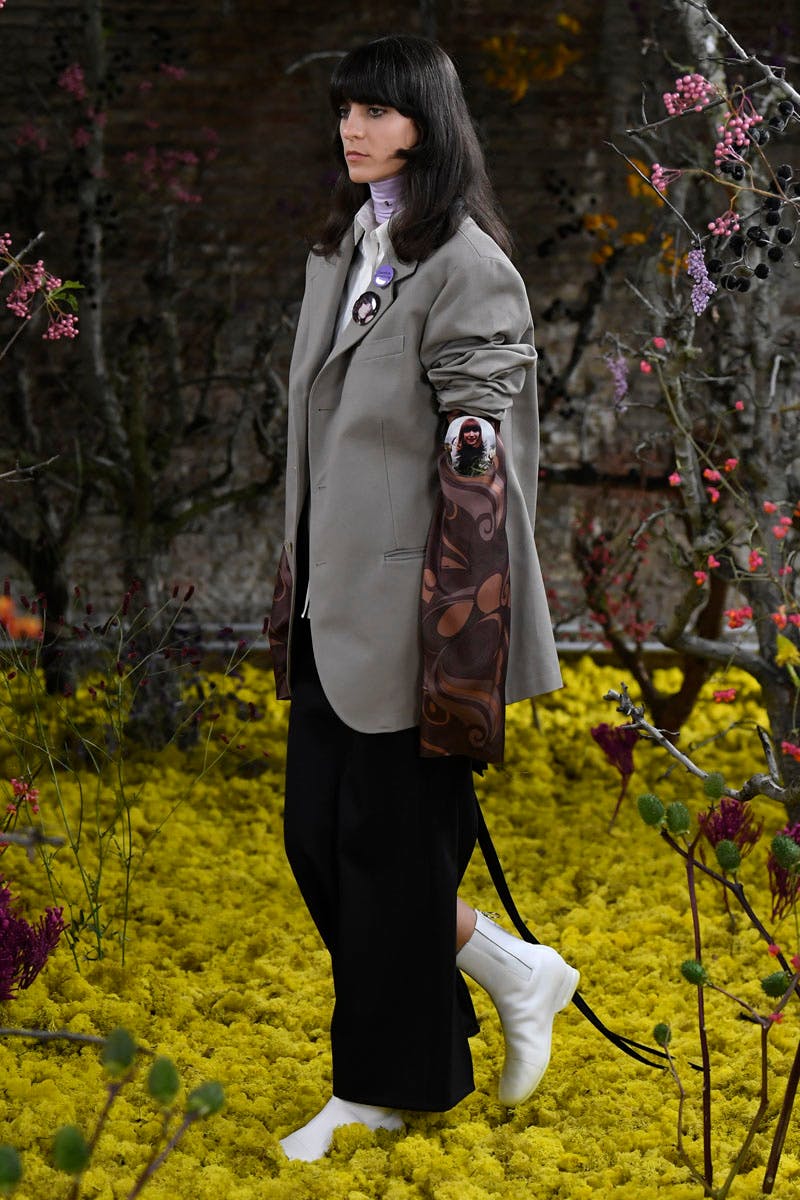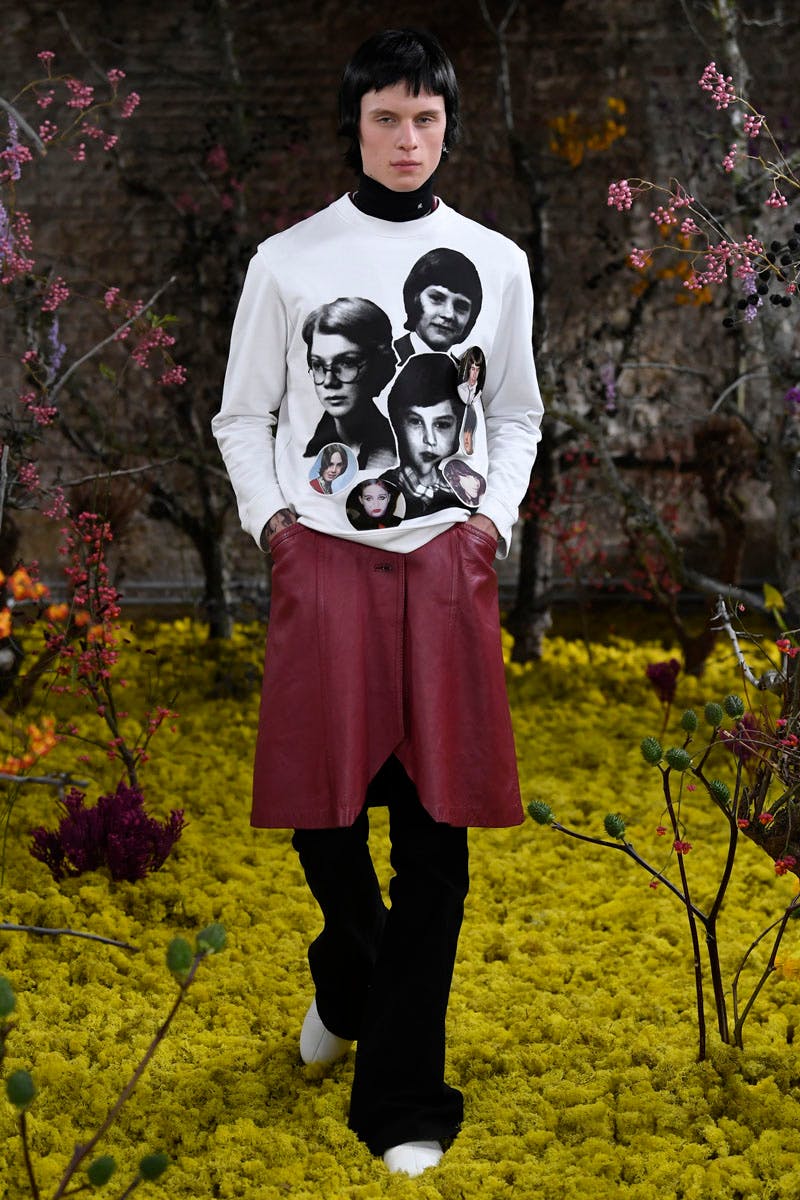 Apart from the plastic-wrapped shirts (a continuation from FW20), quasi-neon turtlenecks, bod-con patterned sleeves, and wide-necked knitwear, the collection also featured new graphics, silk dresses, and a variation of the Raf Simons runner with cloudy bubbles running up the sides.
Thankfully, Raf Simons collections are legible enough that you don't need to break your brain trying to interpret what it all means – it's quite literally spelled out for you. The clothes themselves featured typical RS verbiage of "youth" and "rebellion," with a few new additions that speak to the early counter-cultural movements of post-war America. Awkward and anachronistic school yearbook-style photography was appliquéd to oversized indigo workwear jackets, sleeveless shirts, and high-contrast white crewnecks alluding to the collection's name, "Teenage Dreams."
This season's show notes listed the possible inspirations including Alice in Wonderland, seminal '80s teen movie The Breakfast Club, (as seen by the grungy oversized knits and fanboy badges), and '70s flick Zabriskie Point, a movie investigating American counter-culture which has since achieved cult status. The collection's milky, opalescent color schemes may have also been inspired by the palette from Annihilation, which was also singled out as a reference.
Here's a run down of the key looks.
Get in Loser, We're Joining a Cult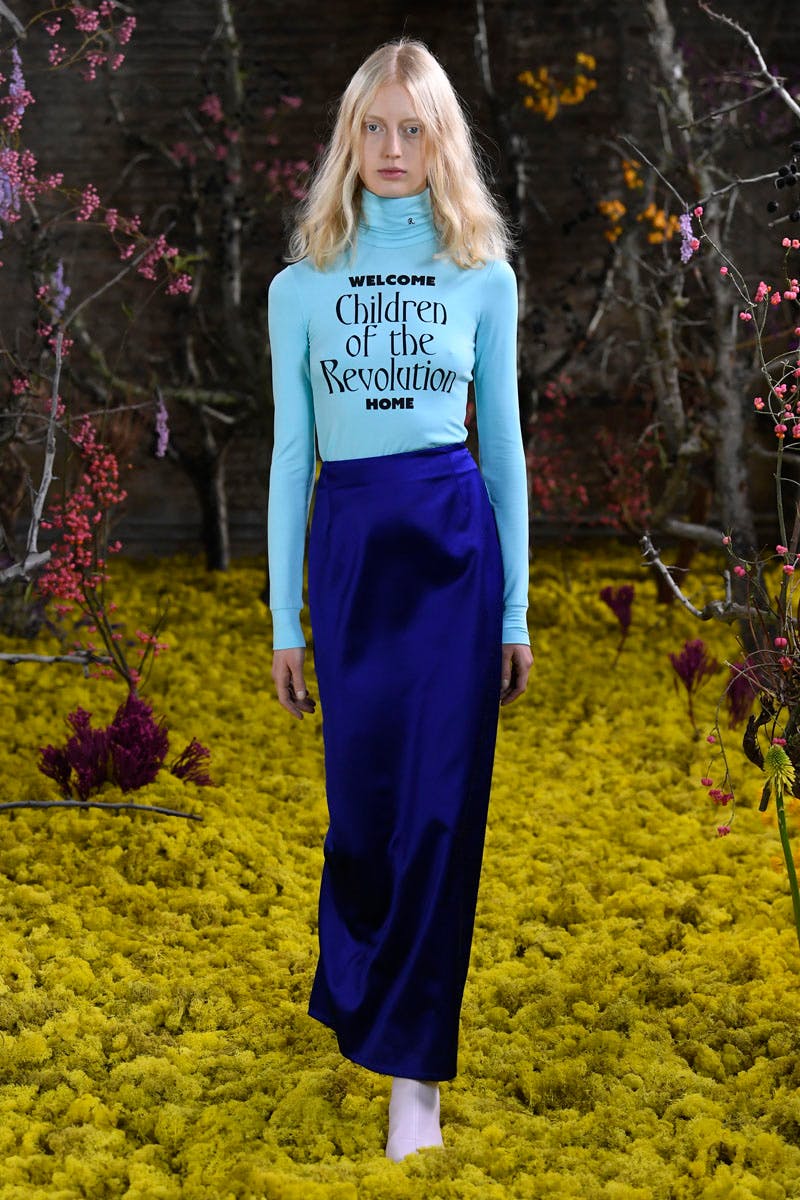 That blue is intoxicating.
Community Outreach Hoodie
A hoodie to promote a much-needed boost in community care? We love to see it.
Who is the Raf Simons Girl?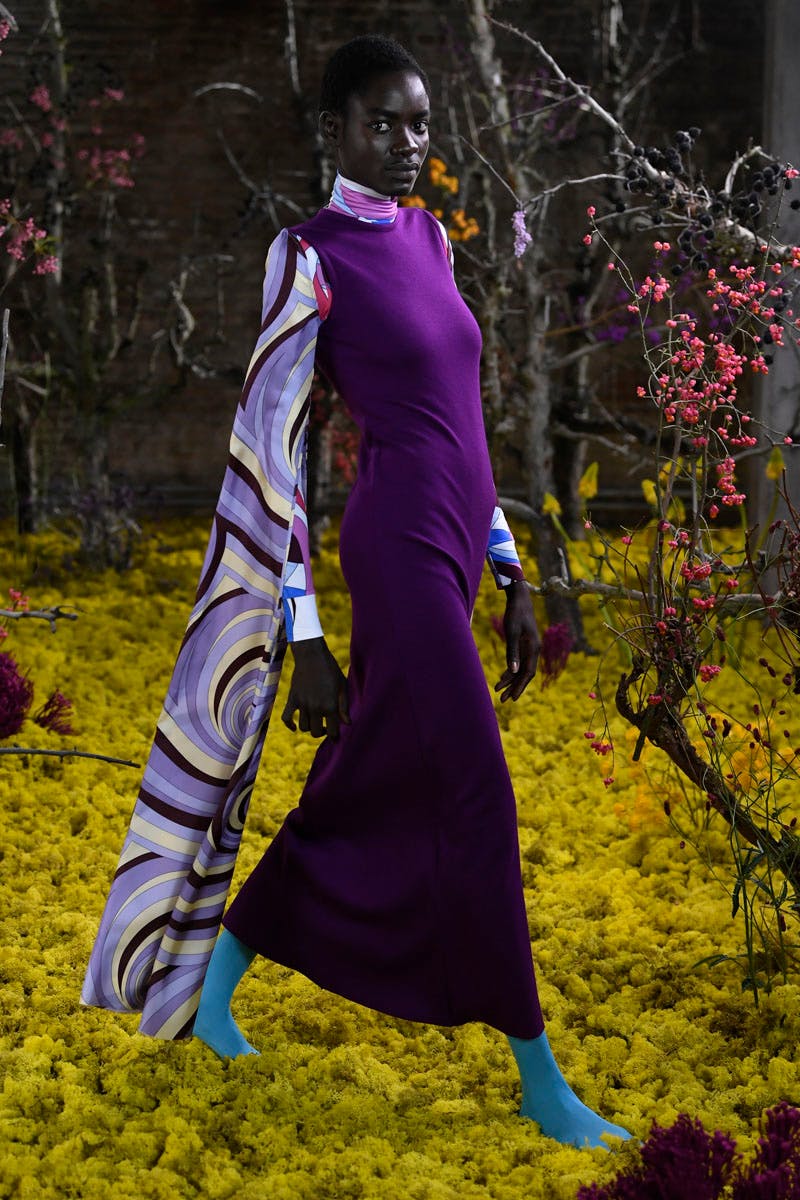 It is she. The powder blue boots, turtleneck-under-the-dress, and sleeves that recall Simons' penchant for long scarves are a well executed translation of Simons' menswear style codes.
Psychedelic Parkas
Parkas with a wallpaper from a 1970s computer lab.
Prada vibes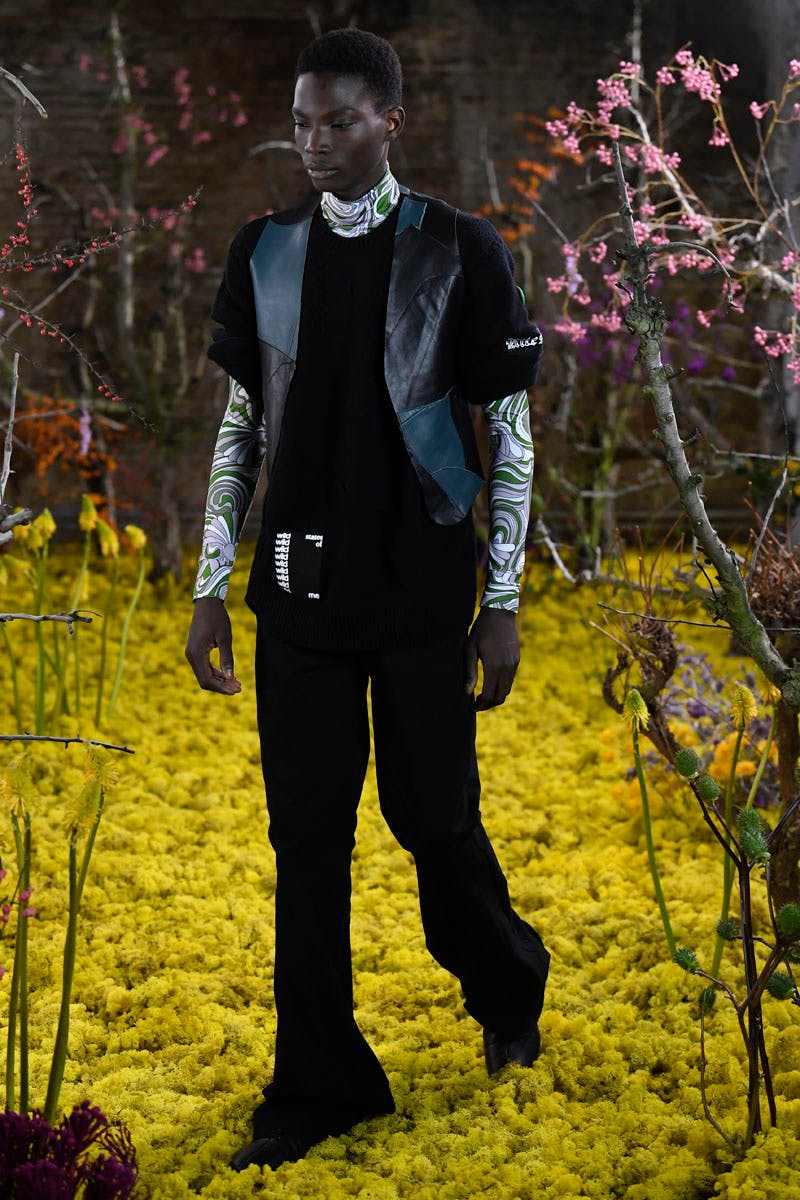 Highly reminiscent of Prada, Simons' egregiously patterned body-con long sleeve tops work better as a layered item than as a standalone piece.