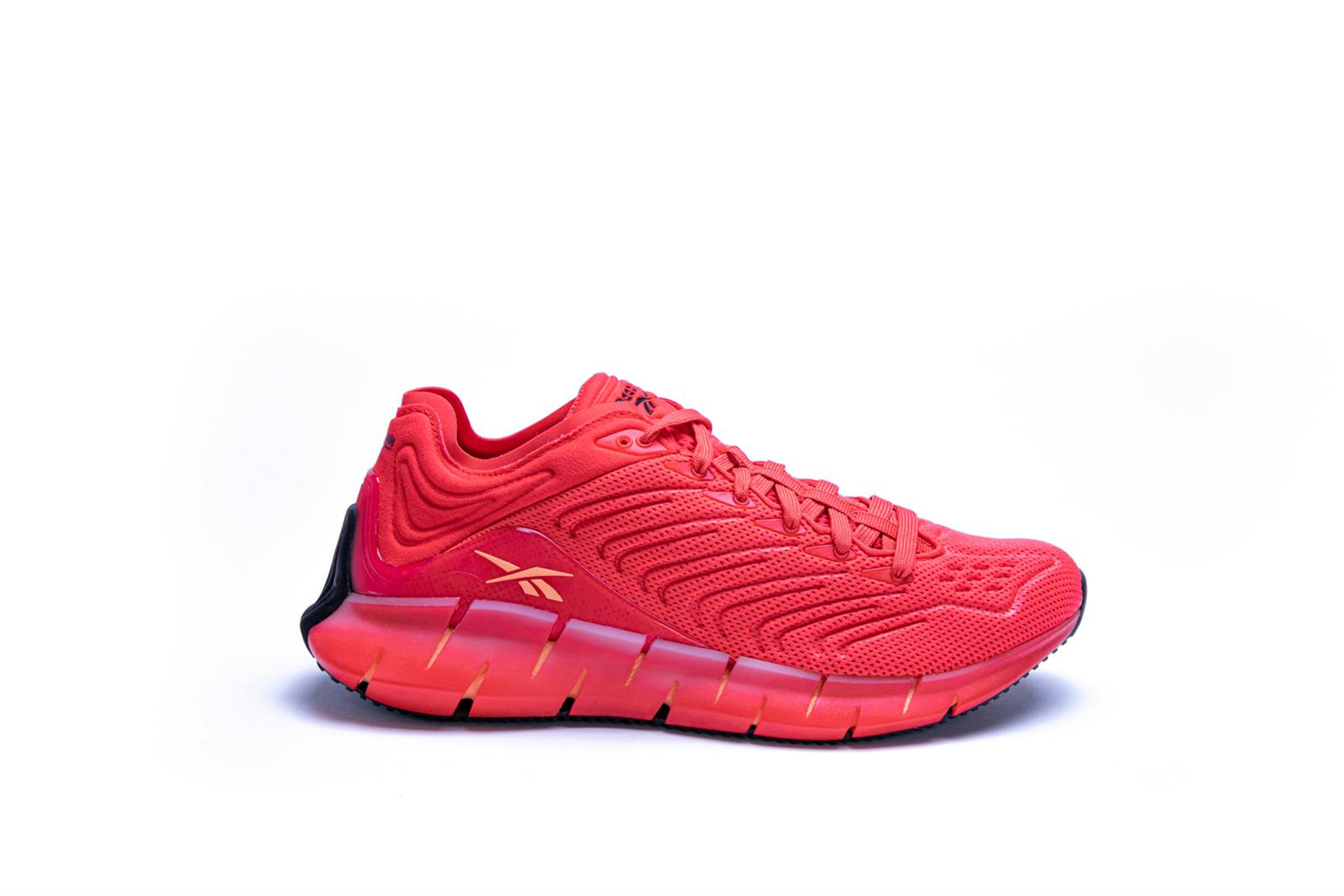 Highsnobiety / Jose Rodriguez
It's not every day that a major footwear and apparel company invites you into its home. Or gives you a glimpse at how a sneaker is developed from conception to launch. We're talking about Reebok's all-new Zig Kinetica, and Highsnobiety traveled to Reebok's headquarters in Boston, Massachusetts, to meet with a few key people who helped bring these kicks to life. The first is Erin Narloch, Senior Archive Manager, who gave us an intimate look at Reebok's archive. She talked about the role of the Reebok Archive, the origin of Zig with the Zig Pulse, and how the archive was used in the development of the Zig Kinetica.
We then sat down with John Greenhalgh, Design Director, and Greg Korbas, Director of Product Marketing. They detailed the inspiration behind the sneaker, its innovations in technology, and how the Zig Kinetica plans to position Reebok innovation for the future.  
In Conversation With Erin Narloch, Senior Archive Manager
Can you explain the role of the archive at Reebok?
Erin Narloch (EN): The role of the archive at Reebok is to provide the collective memory that helps fuel the imagination of our colleagues and directs us to where we're going to go in the future. We provide the context of the past and help to put it into perspective. It allows us to dive a little deeper to drive and derive inspiration for the consumer today.
How far does the archive go back?
EN: Reebok dates its heritage back to 1895. Our first object in our collection is from 1909-1910. Reebok has this incredible story, and that's really the framework that we've tried to collect around. Innovations in design language, technology, and cultural moments that we as a brand or our consumers want to know more about. We're making sure we have what we need in order to look to the future with knowledge. The Reebok Archive is really young; we started it as a project in 2015 and then officially launched it as a department in 2017.
How were the archives used for the development of the Zig Kinetica?
EN: The Zig Kinetica is definitely about the future. Imagination is more than 70 percent of Zig Kinetica's story.
When you say imagination, do you mean imagination in technology or imagination in design?
EN: I think it's design and technology; they go hand in hand. The Kinetica is the now and the next, and comes from our creatives. Thirty percent should be grounded in what makes Reebok, Reebok; there's a reference to our collective memory around Zig. And there's an identifiable design language that the team looked to – but wasn't bound to – but propelled by. We revolutionized and modernized the model in a way that is relevant for today's consumer.
You talked about the role of the archive providing context. What was the cultural context when the Zig Pulse initially launched in 2010? What was happening that built the "why" around it?
EN: At Reebok, we wanted to have technology that was ownable and identifiable. This is coming out of a period in the mid-2000s where everything was smaller branding and a little quieter. The Zig Pulse, launched in 2010, it looked bolder, in colorways, gestures, and even some marketing – a little more irreverent and funny [Google: "late night Reebok Train Naked"]. This became a moment for Reebok, especially in the United States. Offered across categories – like for John Wall, it was in basketball, and it was a very successful model that linked up with different technologies we offered at the time.
Not unlike in the mid-'90s when Reebok was doing multiple tech, we had the Instapump Fury, which offered Hexalite, Graphlite, and Pump technology, all in one shoe. It became the hero product for all other innovations at the time. Zig was that hero product – plus innovation – that lived in every category and became part of the collective memory of the time.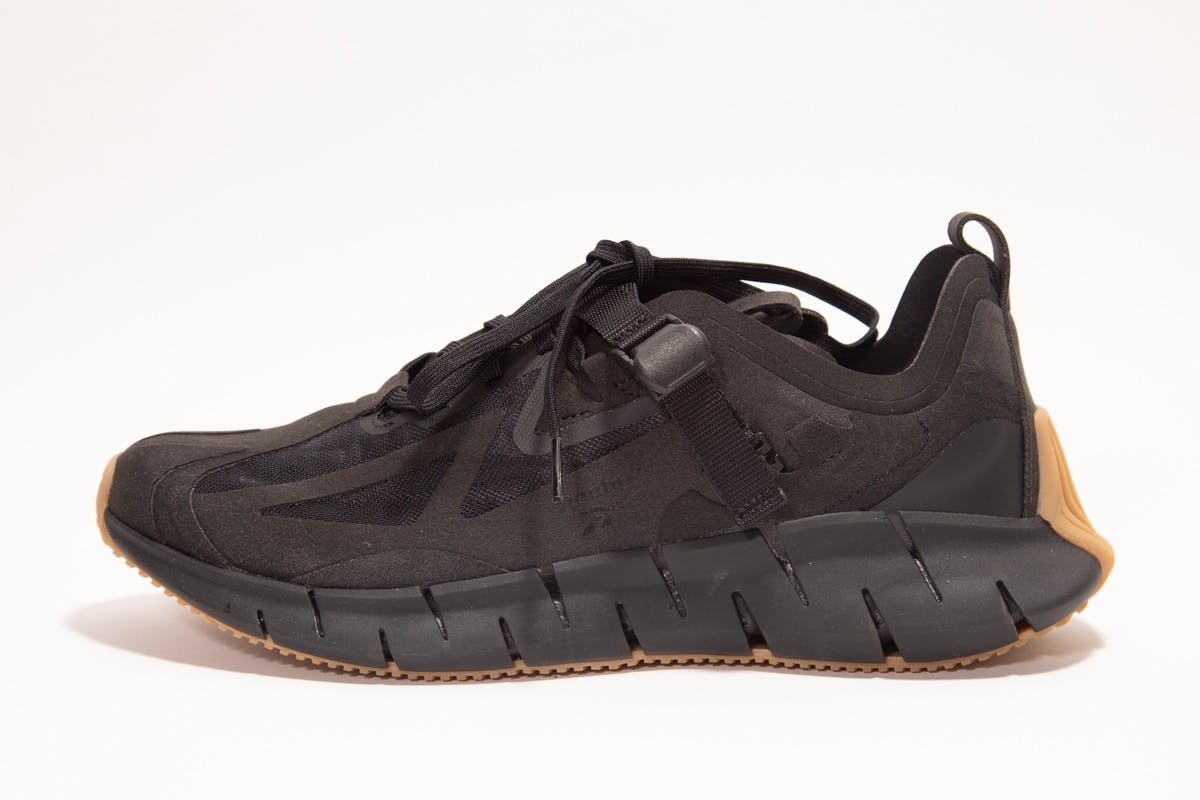 In Conversation With John Greenhalgh, Design Director, and Greg Korbas, Director of Product Marketing
What inspired the Zig Kinetica?
John Greenhalgh (JG): Leading the innovation design team, we were looking further out. And part of that process is the constant consideration as to what should or could we bring back from our technology archive. So we looked back at Zig and we were like, "What can we do with Zig? Could we make Zig relevant again? Is the timing right?" Based on where things were going, we thought the timing was right. We started to work on early iterations of redesigning Zig and bringing it back again from when it was first introduced in 2010, the Zig Pulse. So that was a jumping-off point, and as we started to make progress we brought in the product teams; we began to craft a defined point of view and direction.
Greg Korbas (GK): A lot of times we'll start with, "What have we done in the past? What are the things we can learn from?" With Zig specifically, it's one of the most unique and identifiable technologies we have in our archive. It's something that did very well for us 10 years ago from a business standpoint. So when we think of what could stand out and be unique and authentically Reebok, Zig is one of those things that nobody else can do the way that we do it, and have the history that we have. So it was kind of a no-brainer to attack that one. And then there's functional stuff that we put into it to elevate the consumer experience, the comfort, and the functionality of everything.
Talk to us about the Zig Kinetica's innovations in technology and performance.
GK: From the 2010 version to this version, there's a ton of upgrades that went into it. Looking at the bottom itself, there's three components. Each one of the individual components is not necessarily innovative in its own right, but it's the interaction between the three pieces that really gives you this sum that's greater than its parts. The foam on the inside is our Floatride Fuel, so it's an extension of our award-winning Floatride super-foam family. It has a high-rebound response and a very comfortable underfoot experience. The shell adds an element of stability and durability. It encapsulates the foam in there.
When you think of your heel strike, that shell is kind of caging in what would typically disperse out. And then because it's a little bit of a harder material, it's a TPU, you get that kind of propulsion in the forefoot. And then the outsole is this complex network of what we call Energy Bands. If you think of the way a rubber band works, when you stretch it, it wants to return to its original shape. The interaction between the rubber doing that and then the harder TPU shell on the outsole, it's all encouraging it to snap back. And so it's this idea of energy return and energy amplified. That is the tech that's happening there.
JG: The Zig geometry is a big part of it. Like Greg was saying, the outer shell keeps that energy within. Think of it like a piston. So you've got the explosion that drives the piston, this is the heel strike compression, but you are keeping the energy in, and the idea is that it fires down through the zig geometry, through the shoe, and that's where the energy reaction works. It's very different from a soft plush foam. So you get a unique feel and sensation that performs differently to other shoes in the marketplace.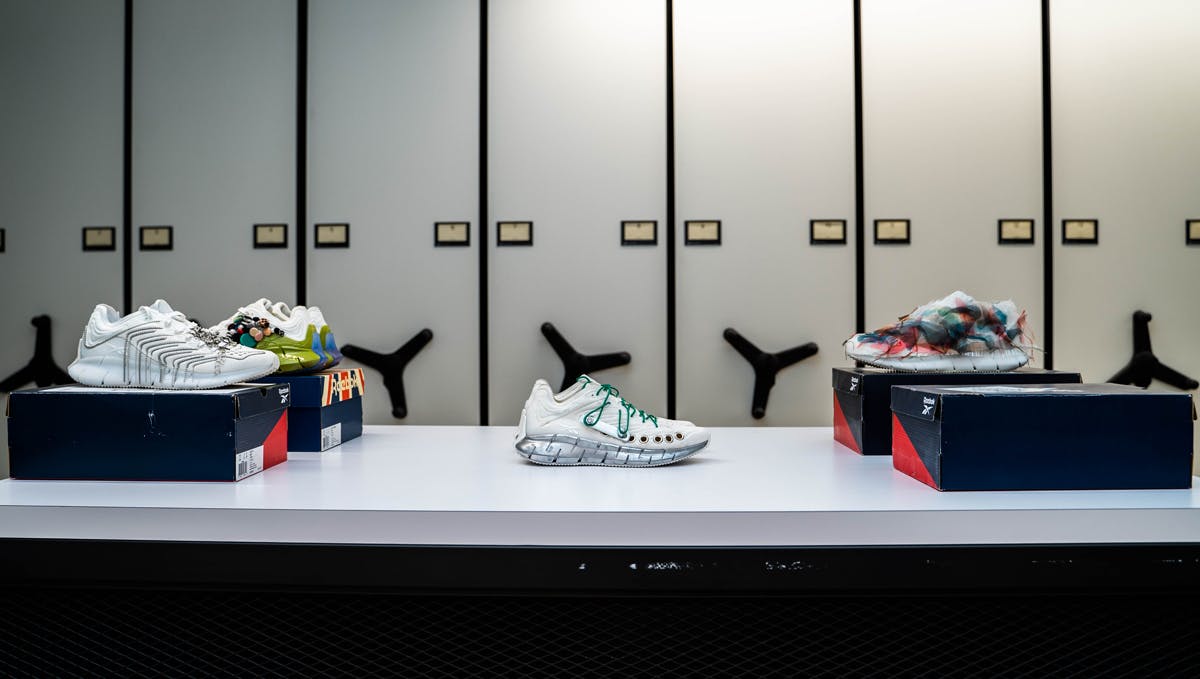 What informs the aesthetic decisions around a sneaker?
JG: It's a mixture of a few things. It's what we see happening now, what we see trending as far as future references, what could happen on the runway that might influence what we're doing, and what's happening in other environments that we think could influence it. Then we look back again into the archive. And you know, in this case, we were looking at a lot of inspiration from the 2000s. And you try to design something that works off the main tech stories. The idea is that the energy in the movement that we're getting from the midsole tech then inspires the upper, and the two things work in synergy.
Is there anything else you'd like to share around the Zig Kinetica?
GK: It's where we're going. We've had some good shoes in the past couple of years, but I think Zig Kinetica marks the first contemporary lifestyle shoe that kind of shows the rest of the industry where we're headed. When you talk to a lot of these kids it's, "Oh, I didn't realize Reebok made new shoes. I thought they were a heritage brand and all that." And I think what we're trying to show is, we're here and you're going to see a lot more of this stuff. We're getting faster, we're getting bolder, and we're getting younger. This is just the beginning, so be on the lookout.