For Black History Month, New York design studio TRNK is holding a photographic exhibition celebrating the diversity and complexity encompassed within the Black experience. Resistance/Resilience looks at contemporary Black protest through the lens of liberation, beauty, and identity.
Curator Tariq Dixon tells Highsnobiety, "Generations of Black Americans have led countless resistance efforts in pursuit of justice and equality. And despite progress often being incremental or sometimes even regressive, our resilience and self-actualization allow us to persist." The title Resistance/Resilience reflects that, "the two efforts are circular and mutually reliant."
"I wanted to celebrate both sides of Black activist art," he explains, "those who document the fight, but also those who celebrate our strength, beauty, and triumph as Black Americans. Some of the artists, like Vanessa Charlot, have taken up Gordon Parks's photojournalism mantle, documenting the recent Black Lives Matter protest movement from a Black perspective, which is an important distinction."
As a curator Dixon found that Black artists are generally more mindful of trauma and triggers. He suggests that they are also "more invested in depicting our humanity, as opposed to merely documenting struggle but also more invested in depicting our humanity, as opposed to merely documenting struggle."
Dixon offered insight into the particular challenges and opportunities that presenting an exhibition of this nature at such a tumultuous and polarized moment in history. He argues that polarization has made people more politically conscious and engaged. "I do feel like we're at a tipping point where America will be forced to finally confront its long-suppressed demons and choose a moral trajectory to move forward. But also, given that so much political information and discourse is facilitated by social media, the role of the artist is all the more important."
The curator uses the "artist" quite broadly. "I want to commend the breadth of creatives, from the photojournalists to the graphic designers producing infographics or flyers for political campaigns and protests," he explains. "Even the TikTokers who were sneaking Black history lessons in to dance videos to trick the algorithm. The work of each of these visual thinkers is important to this moment and ensuring that we collectively choose progress over self-destruction."
We spoke to Amandla Baraka, whose portrait "Boy Behind the Tree" is on sale as part of Resistance/Resilience, about how her photography fits into the protest movement. "I'm not the person to be holding the microphone," she explains, "That's not really my personality. I'm more of an observer, and so I figured taking photos could help document what was going on: To share, but also so I could remember what I saw and how I felt."
Baraka has shared her powerful photographic documentation of recent protests with select brands and organizations to raise funds for a number of causes. What's different about the TRNK exhibition is that it isn't taken from a march. "They're using a personal photo that I shot," she explains. "It's funny because I feel like my protest photos are really different from the photos that I take on my own. My work deals a lot with identity, blackness, and beauty, and calling to my idea of beauty through black bodies."
Baraka explains that growing up, "I was used to seeing a very narrow depiction of beauty. And I was never a part of that. I was never included in that beauty because I have darker skin. I'm black; Every time I saw depictions of beauty, it was always the complete opposite of me." The photographs in Resistance/Resilience are celebrations of Black beauty and given the violence enacted on Black bodies, one could see that celebration as a deeply political sentiment.
Yet she explains that when she makes work she is not necessarily thinking about the political optics nor how it will be perceived by a white audience. "I try to create the images that I want to see," she explains, "that I want to show to my sisters, that I want to show to my future kids."
Her portrait "Boy Behind the Tree" was shot opportunely while on location in Jamaica. The image of a young Black man peering through palm fronds recalled incidents of the perils of "being Black while in nature." Baraka reflected that "representing black people in nature is something that people who look like me need to see. But then we think about the structure of racism and race in America. It's really something that everyone needs to see. We all need to see blackness empowered and put in spaces that aren't just what the media keeps showing us."
Throughout Resistance/Resilience, Black beauty is foregrounded, not only on the streets fighting for liberation but also intimate moments at barbershops, and bedrooms, on beaches, and in nature. As Tariq notes, "through the mediums, perspectives, and messages vary, all of the artists in the exhibition share the same goal of depicting Black humanity and celebrating Black identity, which is still a political act in and of itself."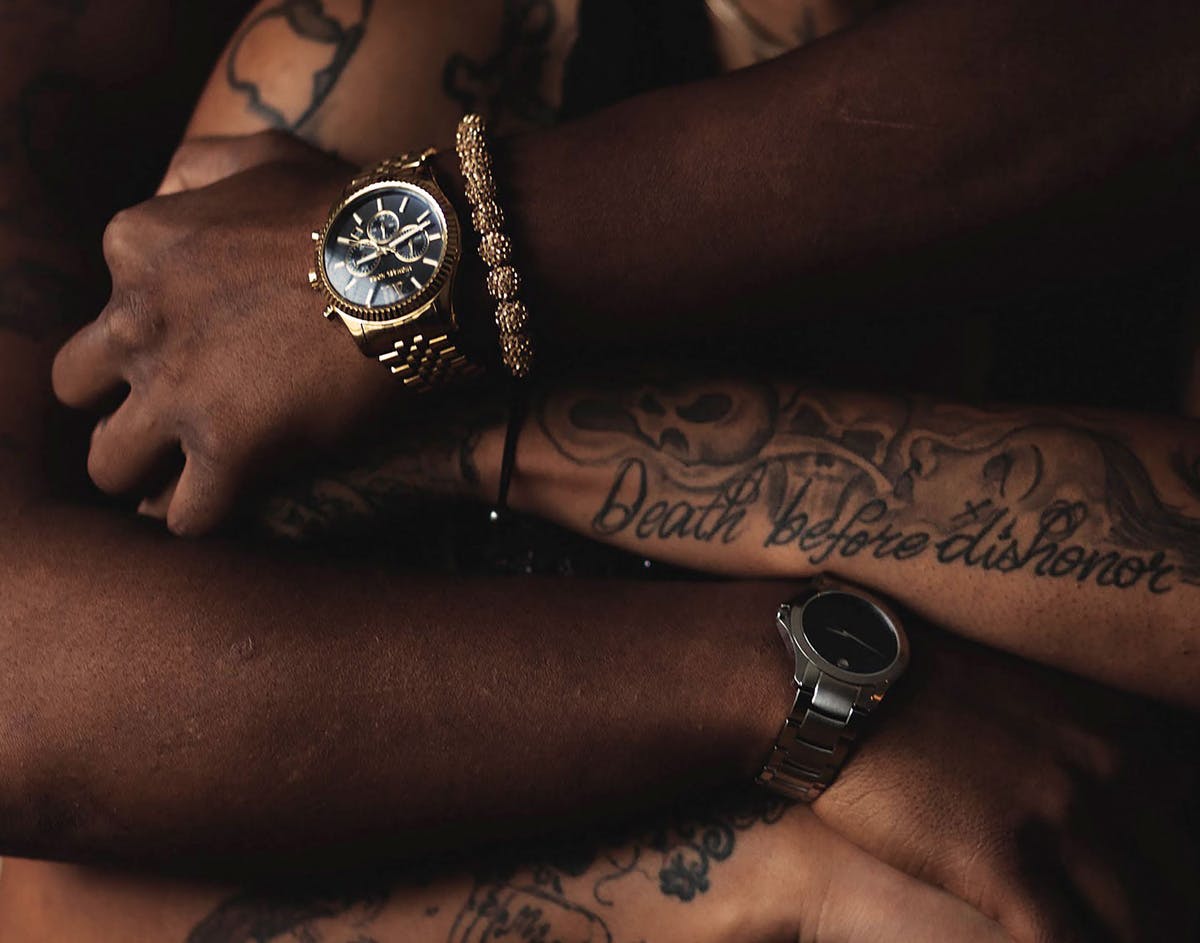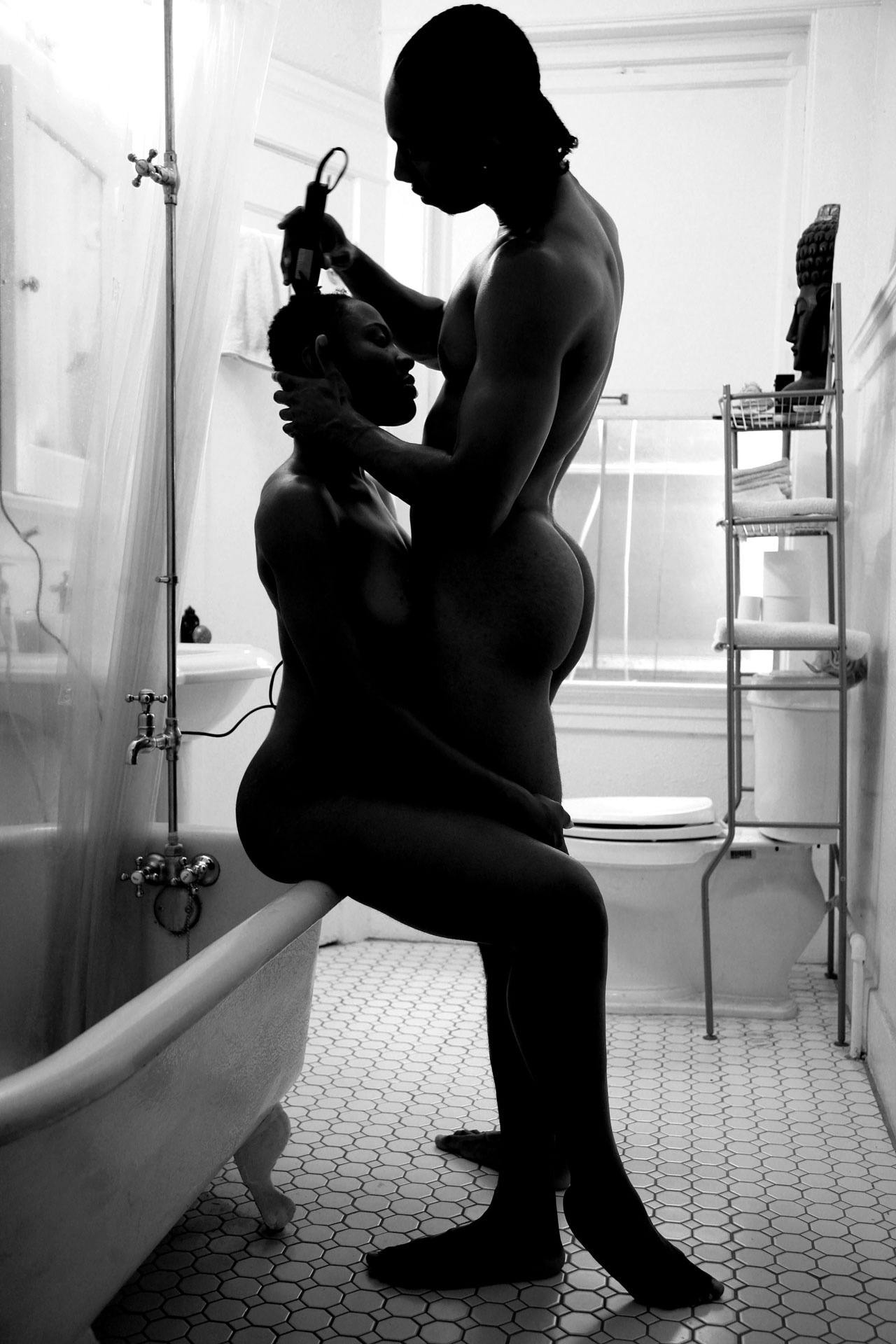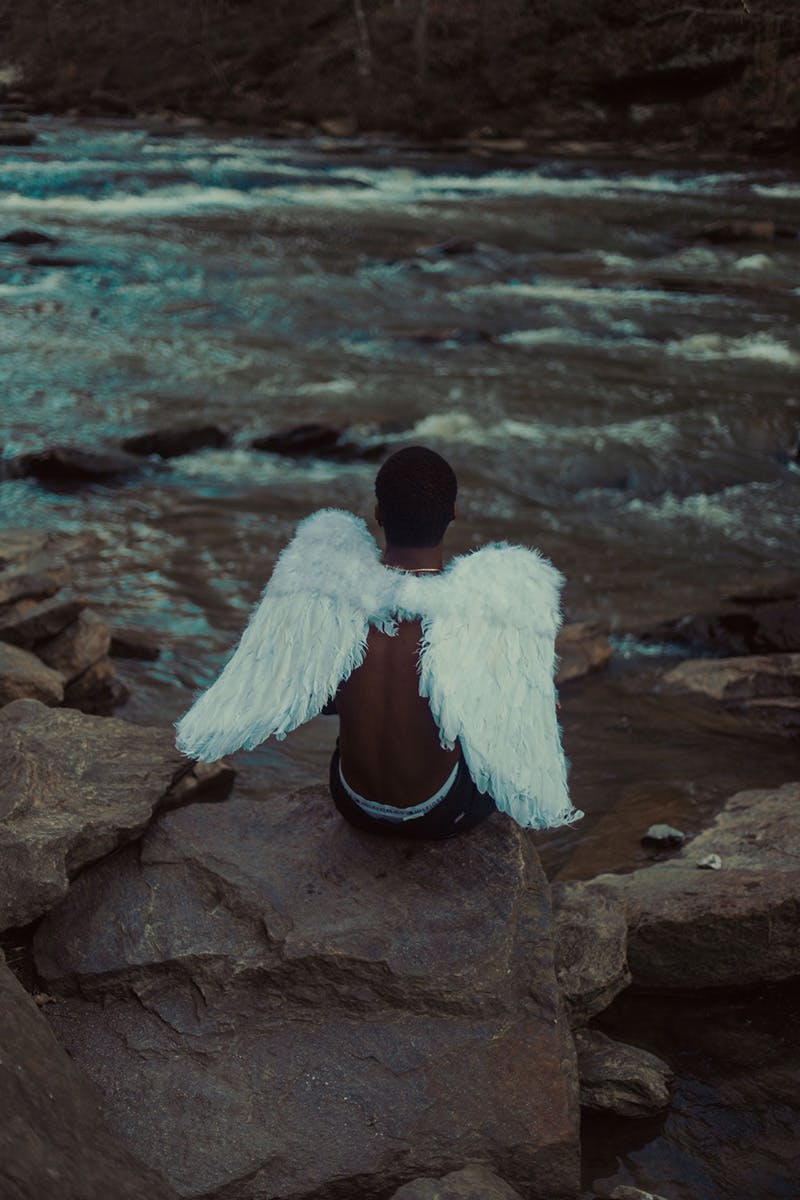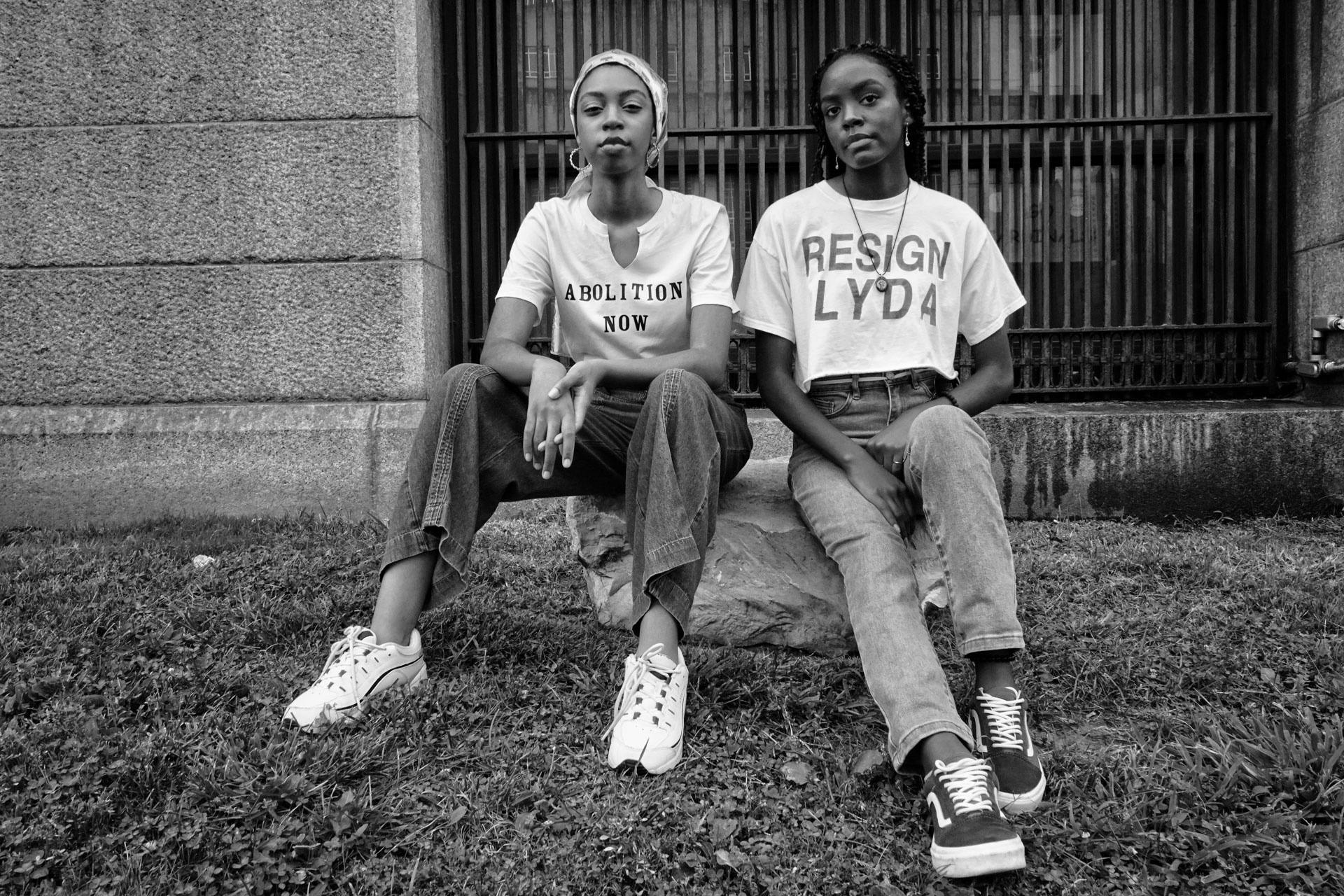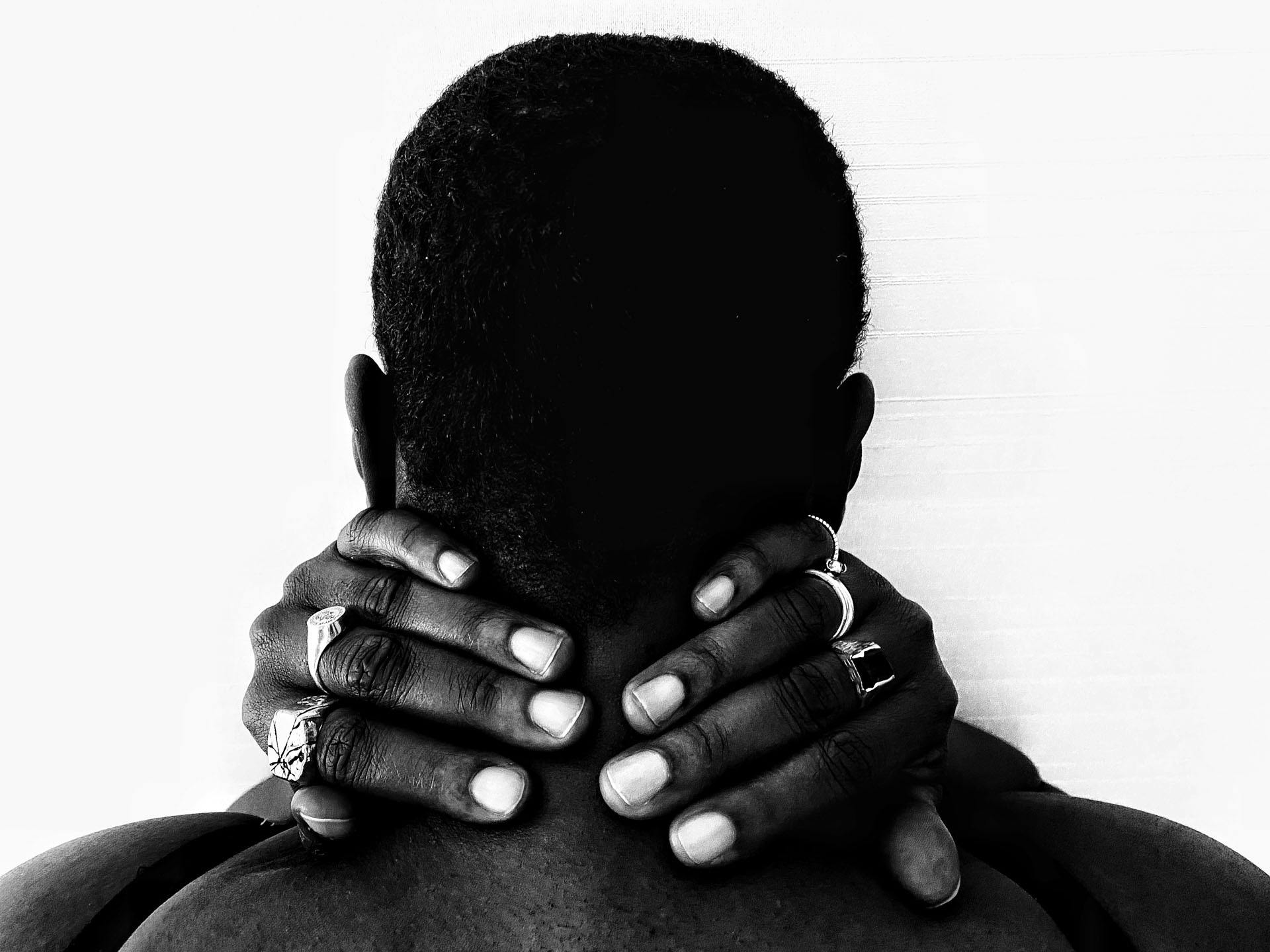 View the Resistance/Resilience exhibit, here. Framed and unframed photographs from Braylen Dion, Gregory Prescott, Mahaneela Choudhury-Reid and more and range from between $150 and $900.
25 percent of sales from all artworks sold this year will go donated to the Black Youth Project 100 (aka BYP100) - a member-based organization of Black youth activists working to end the different forms of gender violence that Black women, girls, femmes and gender non-conforming people face every day.