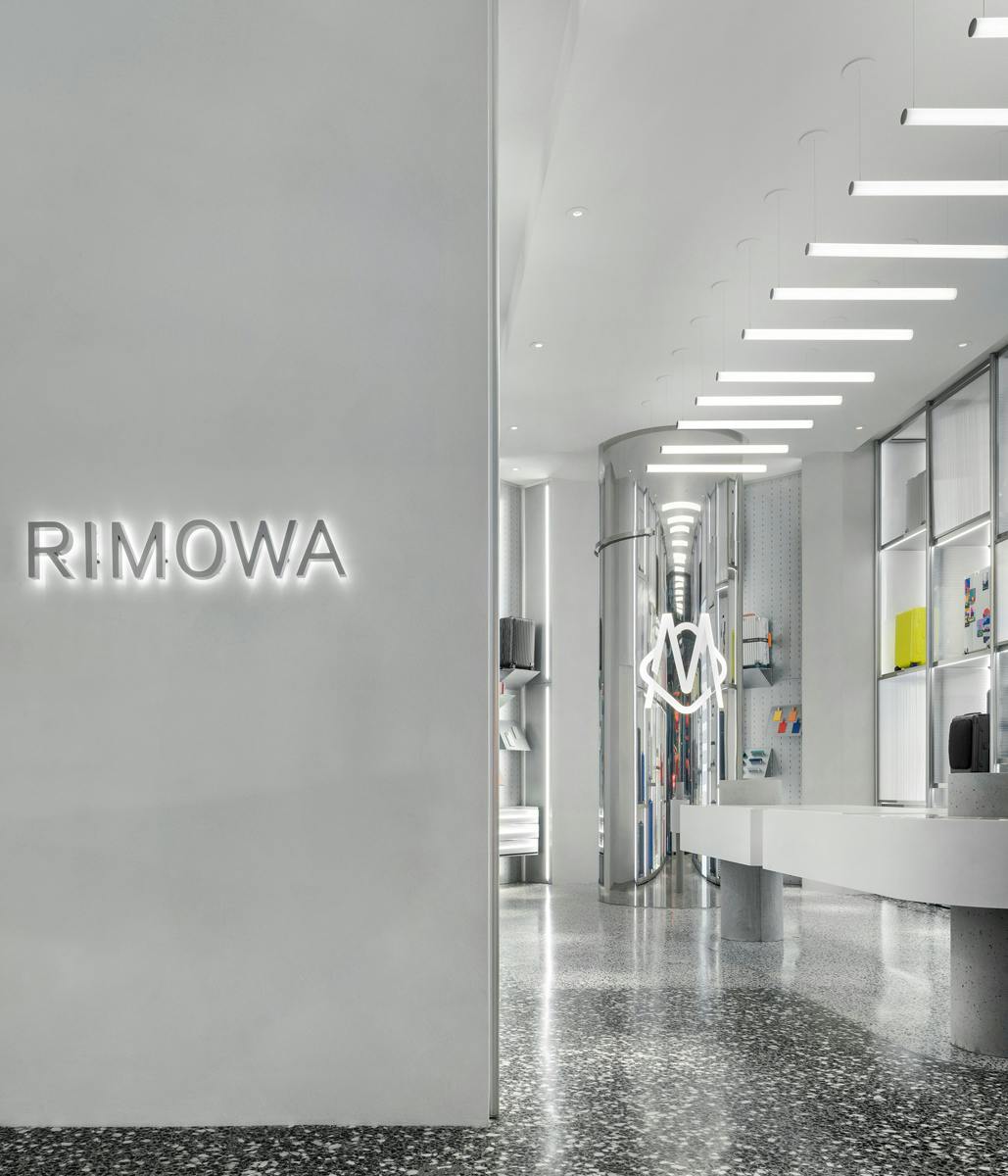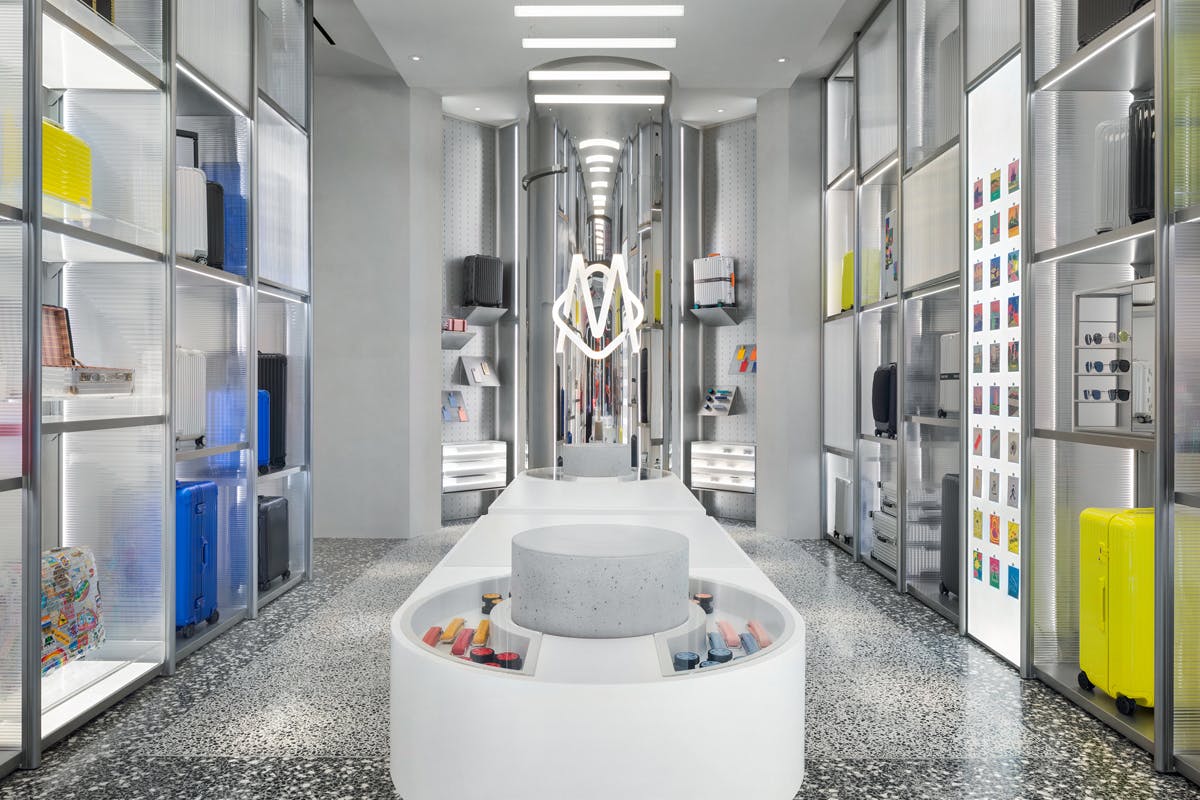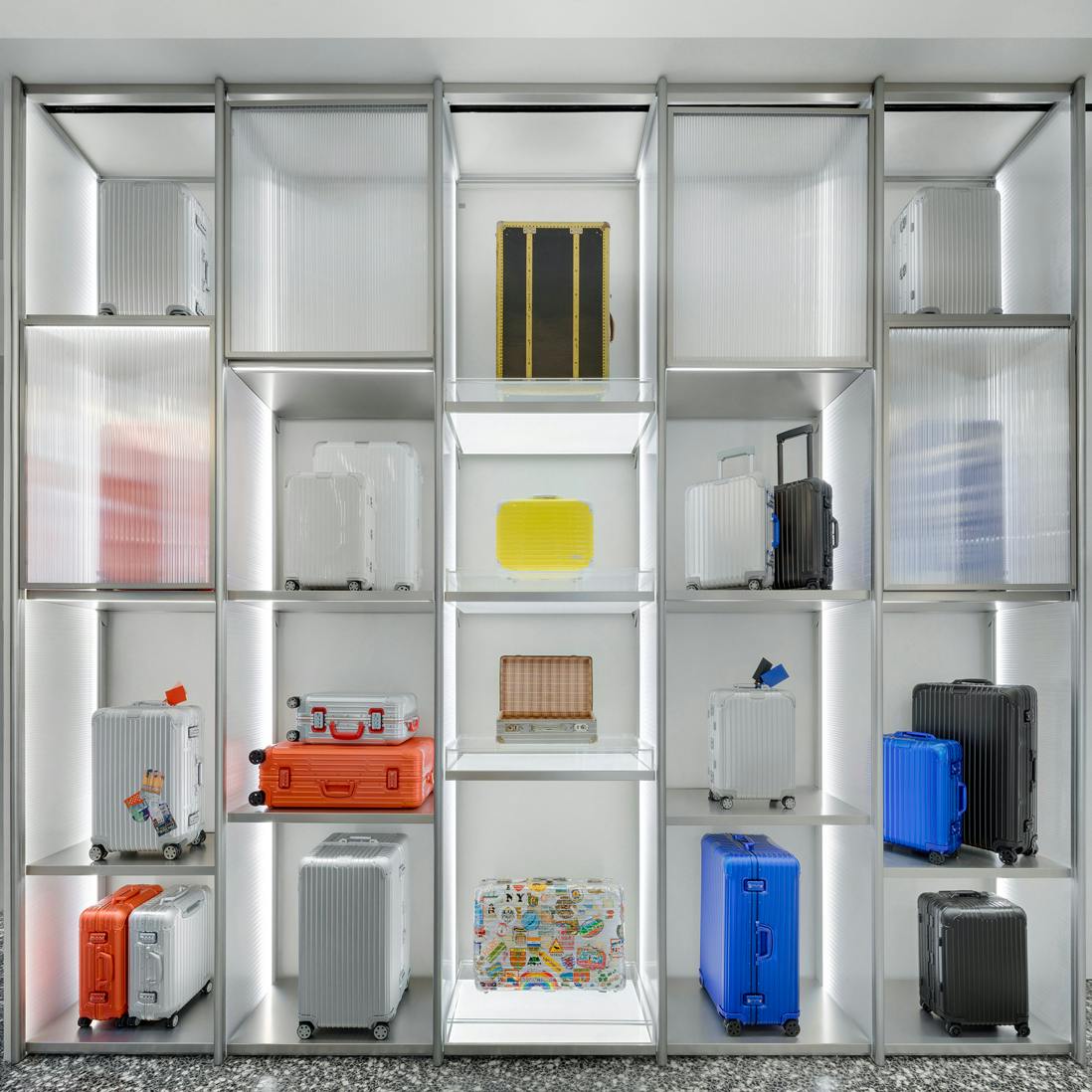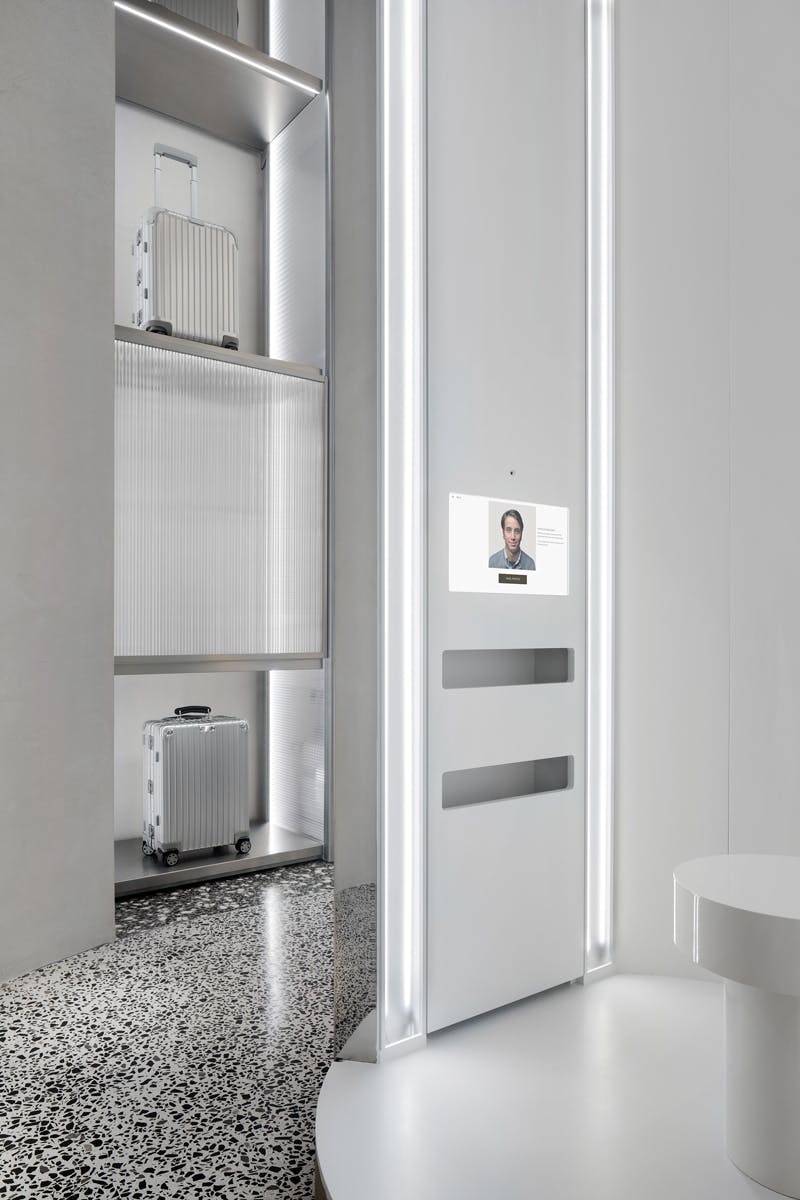 Getting a new passport photo isn't as frustrating as, say, renewing a driver's license or applying for permanent American residency, but it's an irritating process nonetheless, one that would best be expedited if possible. Enter RIMOWA, the reigning champ of luxury luggage. The German company has retooled its flagship in New York's trendy Soho district to include an in-house photo studio ideal for stylish passport pics.
Boasting "comfortable seating, flattering lighting, and a seamlessly automated user experience," according to RIMOWA, its Passport Studio is a self-service experience that aims to elevate a mundane experience to a level of opulence. Hidden inside an integrated divider, RIMOWA's Passport Studio is complimentary — read: free — for shoppers, bathing them in pristine white light for the perfect snapshot, retries optional. Once the ideal image is captured, the Studio prints 2x2" portraits (and emails digital versions for Instagram flexing) on the spot.
Given that international travel is returning to the realm of possibility in the wake of the COVID-19 pandemic and Americans are lining up to renew their passports, RIMOWA picked a perfect time to aid in the procedure. Surrounded by piles of beach-ready eyewear and shapely aluminum suitcases, the Passport Studio is a teaser of trips to come, a whisper of the post-pandemic adventures to come within the year. It's finally time for a proper vacation.
"We're honored to open The RIMOWA Passport Studio in our latest RIMOWA store in Soho, New York," said Emelie De Vitis, CMO of RIMOWA, in a statement. "For us, this new location is an exciting opportunity to continue growing the U.S. market and explore innovative ways to connect with our audience on different aspects and touch points of modern travel; particularly during this time of more limited mobility."
99 Prince Street
New York, NY 10012