Highsnobiety / Julien Tell
If you're looking for a luxury brand that has all the comfort and functionality needed for modern living but doesn't hold back on the classy factor, then Loro Piana is your answer. Proudly and truly Italian since 1924, Loro Piana crafts its footwear using the most high-end Italian fabrics and finest raw materials; uncompromising quality is the brand's focal point and mission.
The Loro Piana family originates in Trivero - a district in the North of Italy well known for textile production, but eventually settled in Quarona just outside of Turin. Starting off as wool merchants, the family has always had craftsmanship and deep knowledge of fabric sewn into their very being. With six generations worth of experience coursing through its veins, Loro Piana combines Italian craft and sartorial tradition with modern technology keeping the brand at the forefront of design, materiality, and artistry and further cementing its luxury credibility within a contemporary and pioneering audience.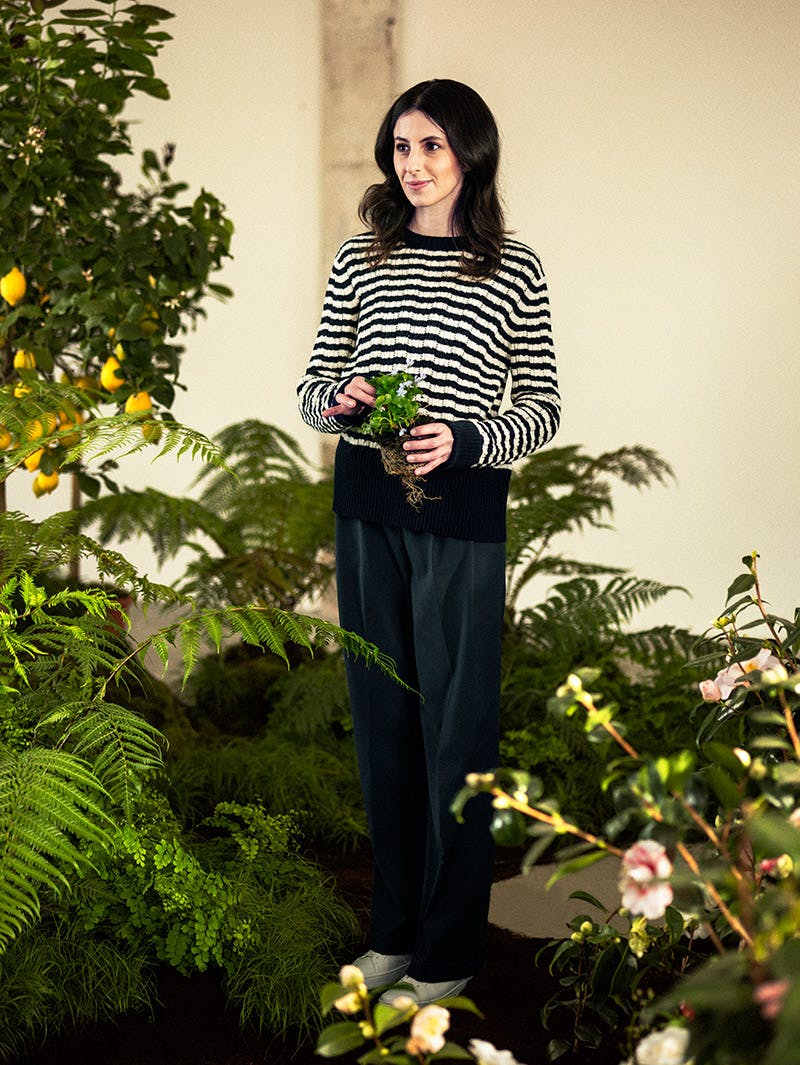 Highsnobiety / Julien Tell
Loro Piana's White Sole family is by far their most iconic shoe range. Comprising the Open Walk, the Summer Walk, and the newly designed Open Knitted Walk, this collection is the answer to your everyday prayers. Originally designed for sailing, the shoes became popular for their comfort, lightness, and clean, original shape. The trademark detail of these models is their white sole - a giveaway of their nautical origins (white soles don't leave marks on the wooden decks of sailing yachts) and the signature Loro Piana stamp of quality. But it's not just their color that makes the sole of the Open and Summer Walk shoes so special. Their light feel is obtained thanks to a blend of natural rubber and technical products that give the shoe stability and grip while the sole's reduced sensitivity to changes in temperature allows it to maintain form and offer unbridled support. The distinguishing feature of Loro Piana's Open Walk ankle boots is their patented opening with concealed elastic that makes them easy to slip on in one quick motion. The Summer Walk on the other hand is ultra-soft, light, and made by hand. Crafted from suede with a water-repellent finish, both shoes are trans-seasonal, perfect for any occasion.
Whilst Loro Piana's footwear is historically made from suede and leather, the brand has gone back to its wool merchant routes and revamped the Open Walk boot, constructing its upper entirely of extra fine merino Wish wool. Crafted on knitting looms that fashion the worsted yarn into the desired shape, the upper is then treated with Rain System technology to make it water repellent. A homage to the excellence of the brands manufacturing abilities and their founding value of commitment to research and evolution.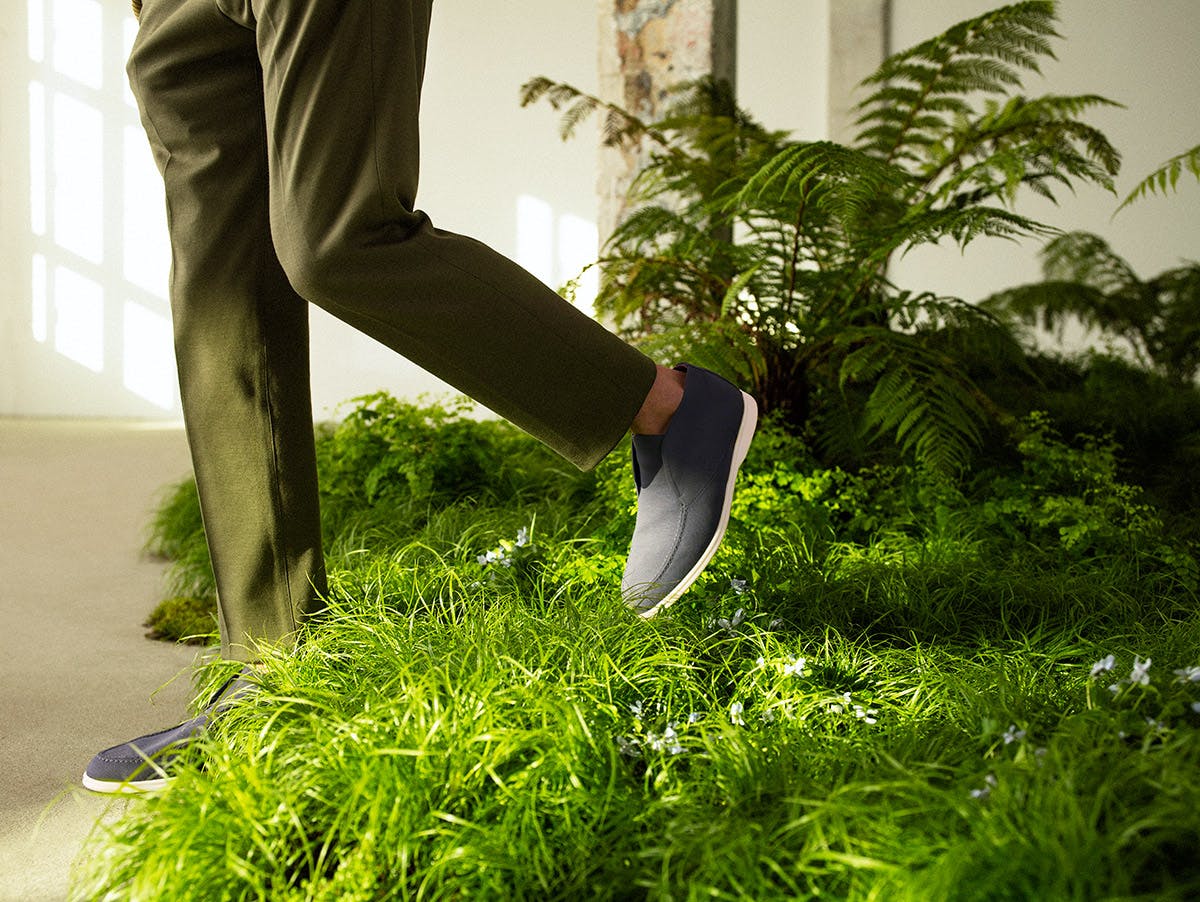 Highsnobiety / Julien Tell
Highsnobiety / Julien Tell
As Loro Piana is all about craftsmanship, we called in the talent of florist and set designer Ruby Barber of Mary Lennox Studio to construct a hyper-realistic environment to elevate the Open Walk and Summer Walk shoes. Taking a vested brand like Loro Piana and pairing it with the contemporary perspective of Barber, allowed for a beautiful crossover between tradition and modernity, fashion and nature. The shoot was inspired by Loro Piana's love of artistry and elegance and what better way to visually highlight this than through intricate floral structures. Using flowers and plants as a medium, Barber managed to bring the beauty and chaos of nature to an indoor environment in a delicate manner aligning with Loro Piana's conceptual framework of refinement and perfection.
Originally from Sydney, Barber has been based in Berlin for the past 10 years founding her creative studio Mary Lennox in 2012. "I barely remember my working life before I was a florist. I still remember the thrill of my first trips to the flower market in Sydney and I'm not sure the excitement has left me since. In all honesty, this line of work is tortuous and testing  - the early mornings, long hours, the physical nature of the work, and the constant pressure of working with a perishable material - you really have to love what you do to make it work."
Studio Mary Lennox works at the intersection of nature and design. "I'm inspired by the natural architecture that occurs organically in our environment. I love to travel and see new landscapes and observe how nature interacts with itself and the man-made." For this project with Loro Piana, Barber was greeted with an empty, grey, and industrial studio in Berlin. The juxtaposition between nature and the man-made was instantly palpable, yet Barber took it in her stride and worked the space to her advantage.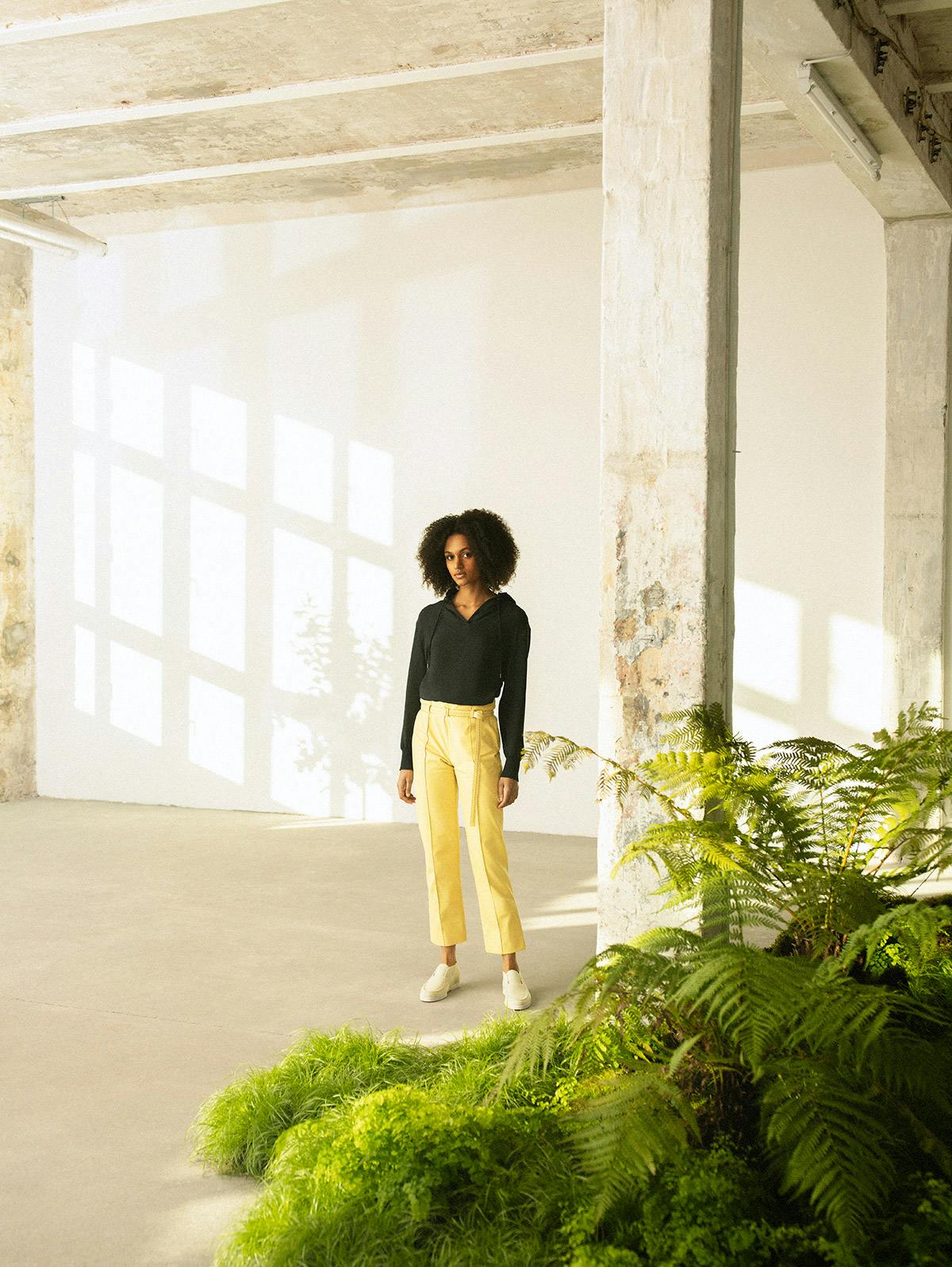 When asked about how she approaches her creative process and where she draws inspiration, Barber was quick to express her botanical identity. "The most common obstacle, when it comes to realizing a design, is if everything has to be defined prior to the installation. We work best when we can respond to the season, sourcing, and location impulsively. Actually, finding a floral voice for our clients is one of our favorite processes." Loro Piana hones in on its unparalleled cultural heritage with its designs, so Barber traveled to Italy to hand-select the flowers and plants that she would use in order to fully convey the brand's story. "We spent last spring driving around the region sourcing plants. I think this might have been the studio's favorite project to date. We met so many beautiful growers and saw some truly breathtaking greenhouses. Overblown Camellia trees were lined up as far as our eyes could see against a backdrop of mountains. We tried to pay tribute to these special locations and the country in which Loro Piana is based."
Creating a piece of work from the ground up is an enchanting process in and of itself. No two shots were the same and the 3D aspect of the set gave rise to a sense of discovery: new angles, curious little nooks and crannies, and plenty of visual and sensory stimulation. As the set construction progressed, Barber was forced to work around the moving models, allowing her vision to be malleable and adapt to the changing motions, light, and sound. "I love that the set was immersive and the models were able to even lie down in the field," says Barber. "It's our intention to have a few little zones within the set that we think will make nice pictures but often the models and the team will have an entirely unexpected way of interacting with the set. That's the fun in collaboration. I love seeing everything with a fresh perspective and it is the key to staying curious. Fashion and nature are such a beautiful marriage. We wanted to use materials for the ground of the installation that was true to how footwear usually interacts with nature, like grass and dirt."
Highsnobiety / Julien Tell
As the installation kept getting built upon, not only did its visual course change, but Barber was open to working instinctively, manipulating different materials as the spatial formations shifted. "We always work intuitively and respond to how the materials work in the environment. It's so important to remain flexible and to edit the set as it comes to life in-situ. I really loved the contrast of the green grass and fern island to the camelia and dirt in the installation. That was something I hoped would translate and I think it worked beautifully in the end."
Sculpture, texture, and tone are key to Barber's work. "Natural materials exist so beautifully and perfectly that sometimes I feel like more of a middleman in the process. Our natural world is such a rich tapestry of inspiration and I love that I am still inspired and in awe after working with these materials day in and day out. My favorite specimens are always the ones with imperfections and irregularities that can only be found locally." This dedication to working with precious materials and drawing influence from your surroundings is something that Barber and Loro Piana share. "I'm really grateful to be so closely connected to nature in the digital age and to work with a medium that is so intertwined with human emotion. The beauty and language of plants and flowers is completely universal and I really love being a part of this."
The Loro Piana Open Knitted Walk and Summer Walk shoes are available here.