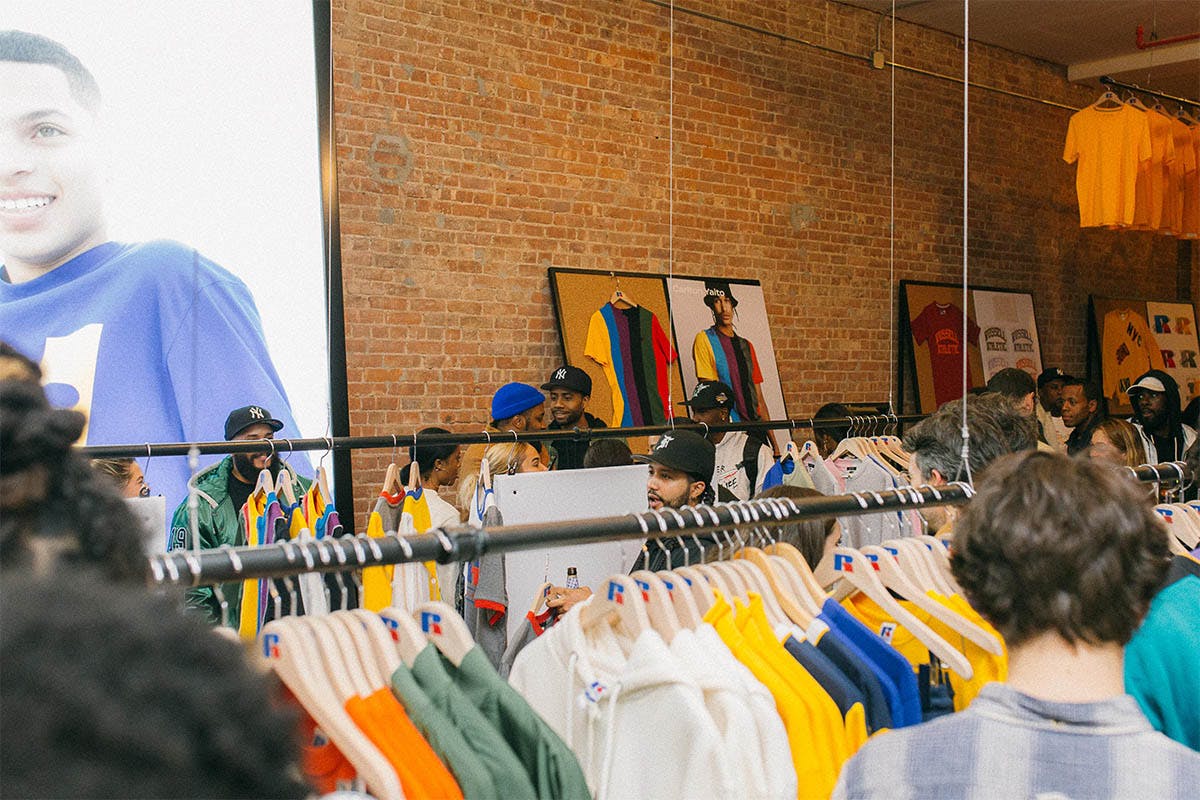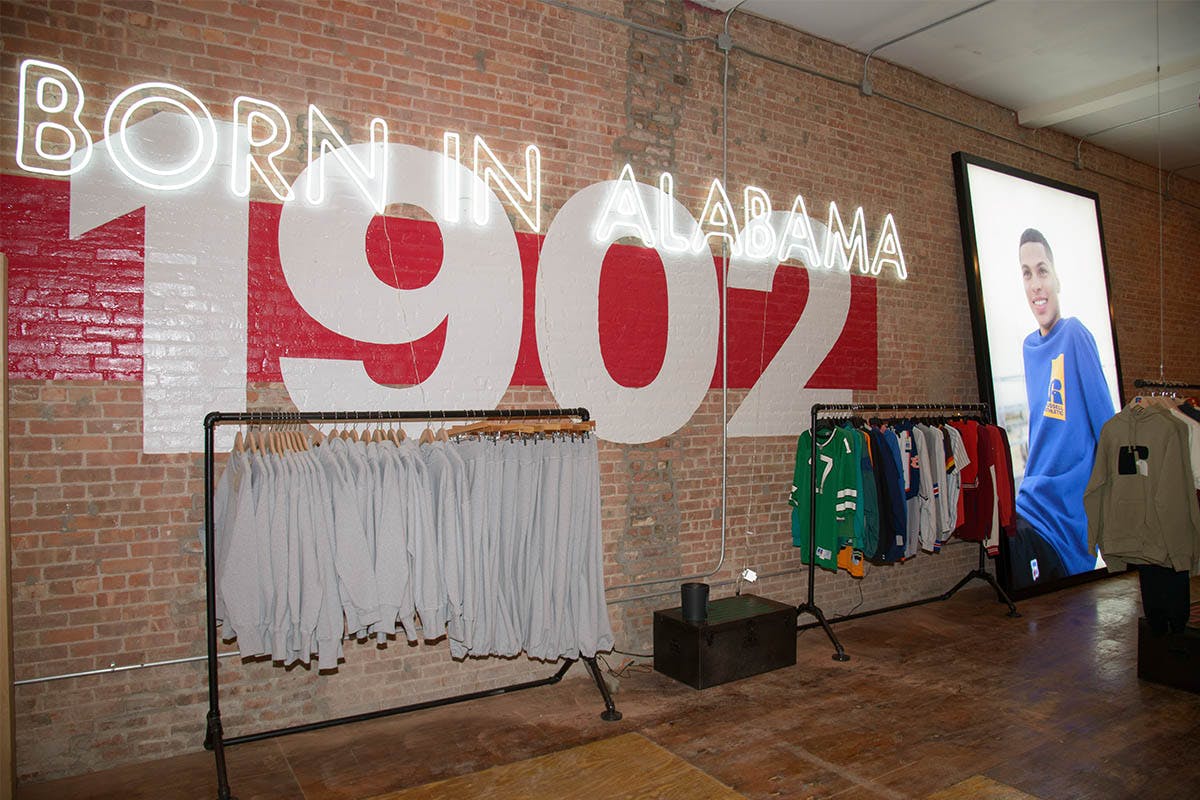 From the inventors of the original sweatshirt comes a new pop-up shop dedicated to all things Russell Athletic.
Located in the heart of SoHo at 449 Broadway, the iconic sports apparel company opened their first temporary store this month and celebrates its rich 110-year history in the athletic industry. Running through October 27, the cavernous space is filled wall-to-wall with a mix of exclusive merchandise, vintage Russell pieces sourced from all over the country, along with a customization station letting shoppers create one-of-a-kind pieces.
One garment you won't be able to find anywhere else is an exact reissue of the very first sweatshirt Russell invented nearly a century ago. Every OG detail — from the extra wide cuffs, longer waistband, to the iconic V patch — is painstakingly recreated, and it's made right here in the US just as it was in 1926. There's even a side-by-side exhibit showcasing its oldest known sweatshirt with the 2019 version so you can examine the accuracy of the reissue.
Vintage heads will enjoy combing through a dedicated selection of reclaimed Russell gear with a wide range of apparel featuring garments like a Chicago Cubs warm-up jacket and Oklahoma State sweatshirt, among dozens of other goods salvaged from years past.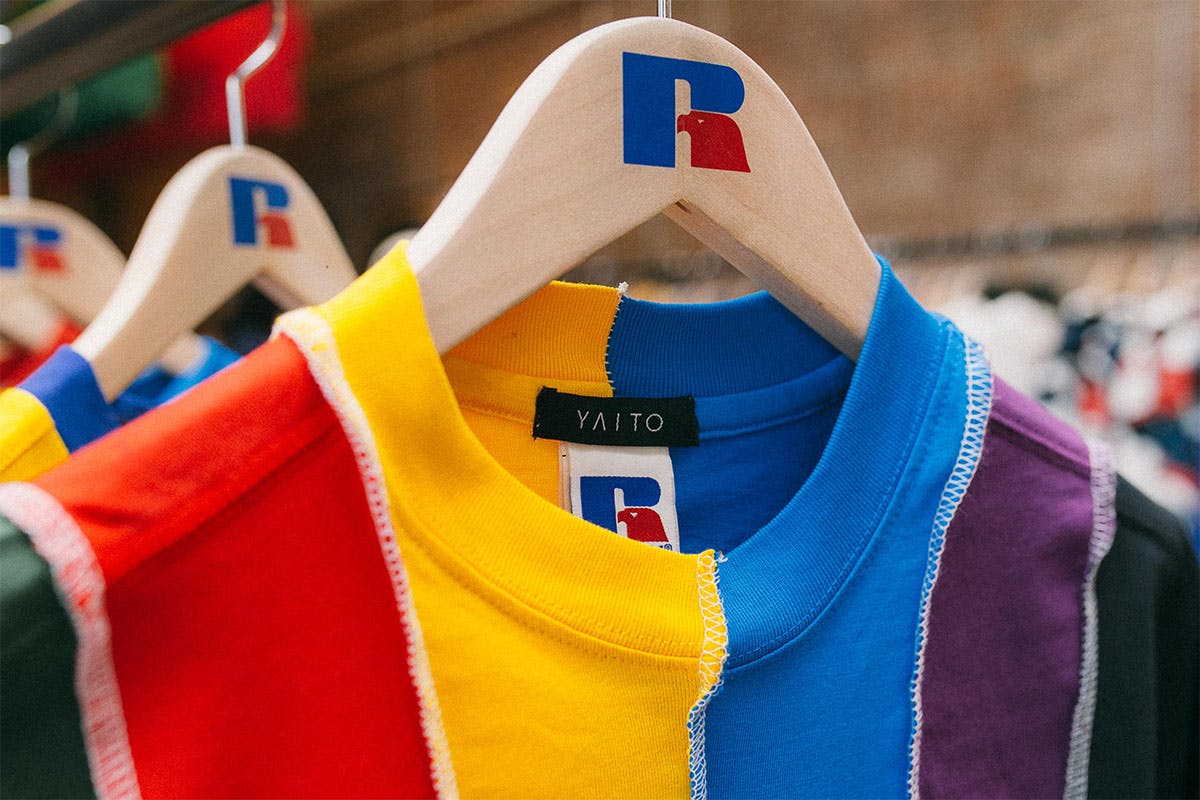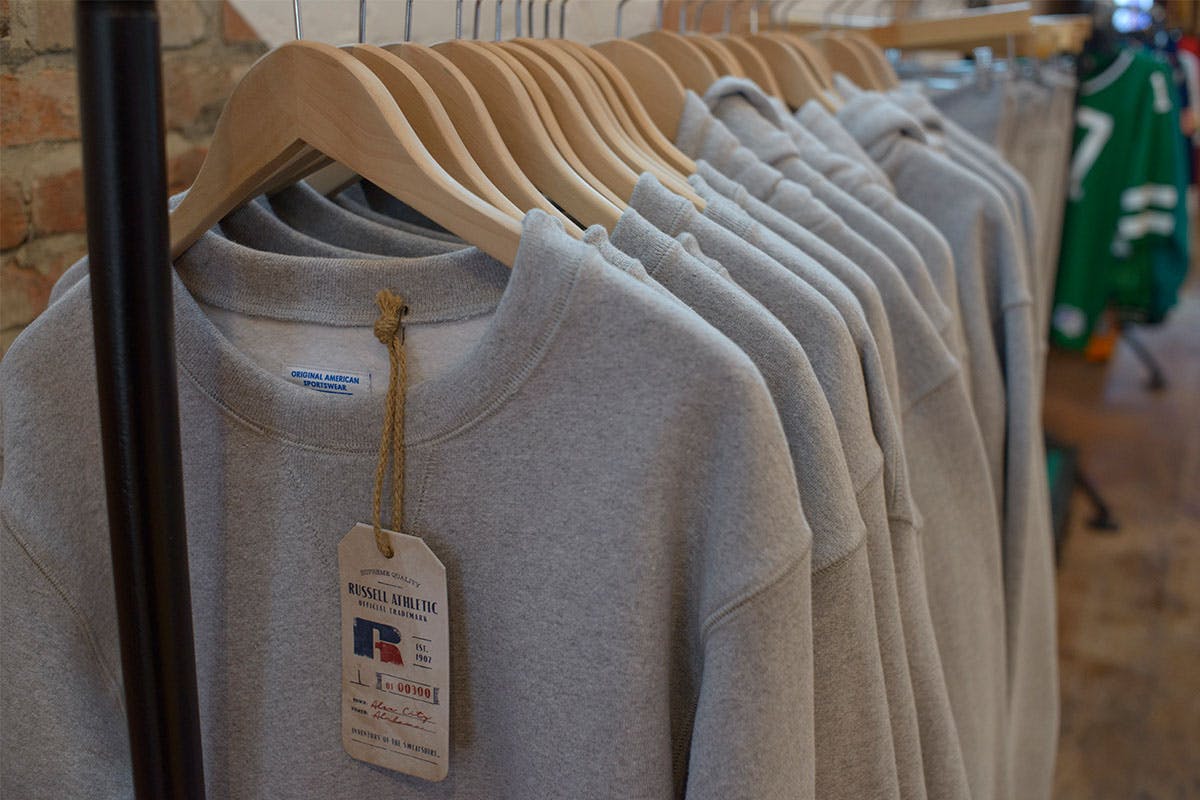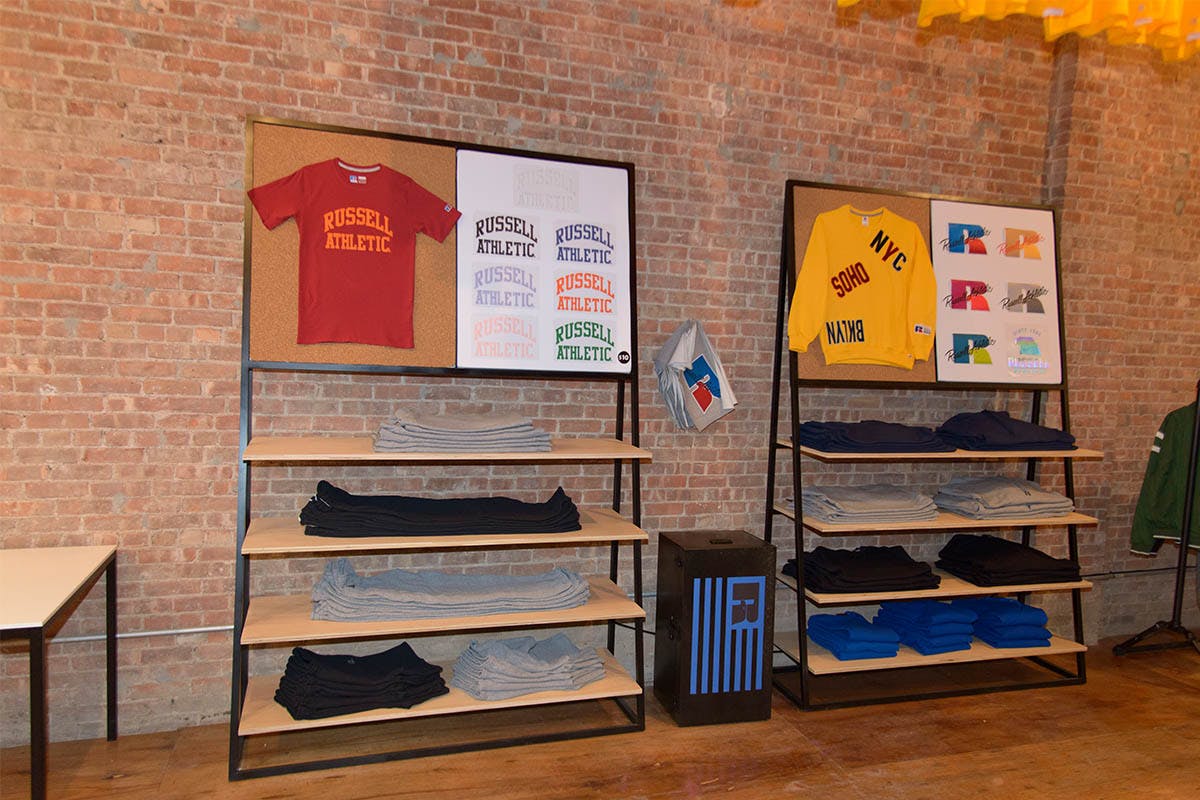 Toward the back of the store is the customization area where shoppers can choose from a range of exclusive graphics and patches to adorn their Russell purchases, making each piece truly their own. As if that weren't enough, Russell is also hosting a slate of events and workshops on-site until the pop-up ends.
Last week Russell hosted a customization session with local designer Carlton Yaito, whose unique artistry and eccentric denim work gained him a sizable following on social media. Some of those custom pieces are on display and available for sale, but you'd better be quick before they're all gone. Their next workshop will feature designer Jacob Keller, who went from being a streetwear YouTuber to founding his own label, Bare Knuckles. Keller will be on-site at the pop-up on October 25 from 7 to 9 p.m. where he'll unveil his own custom Russell capsule collection.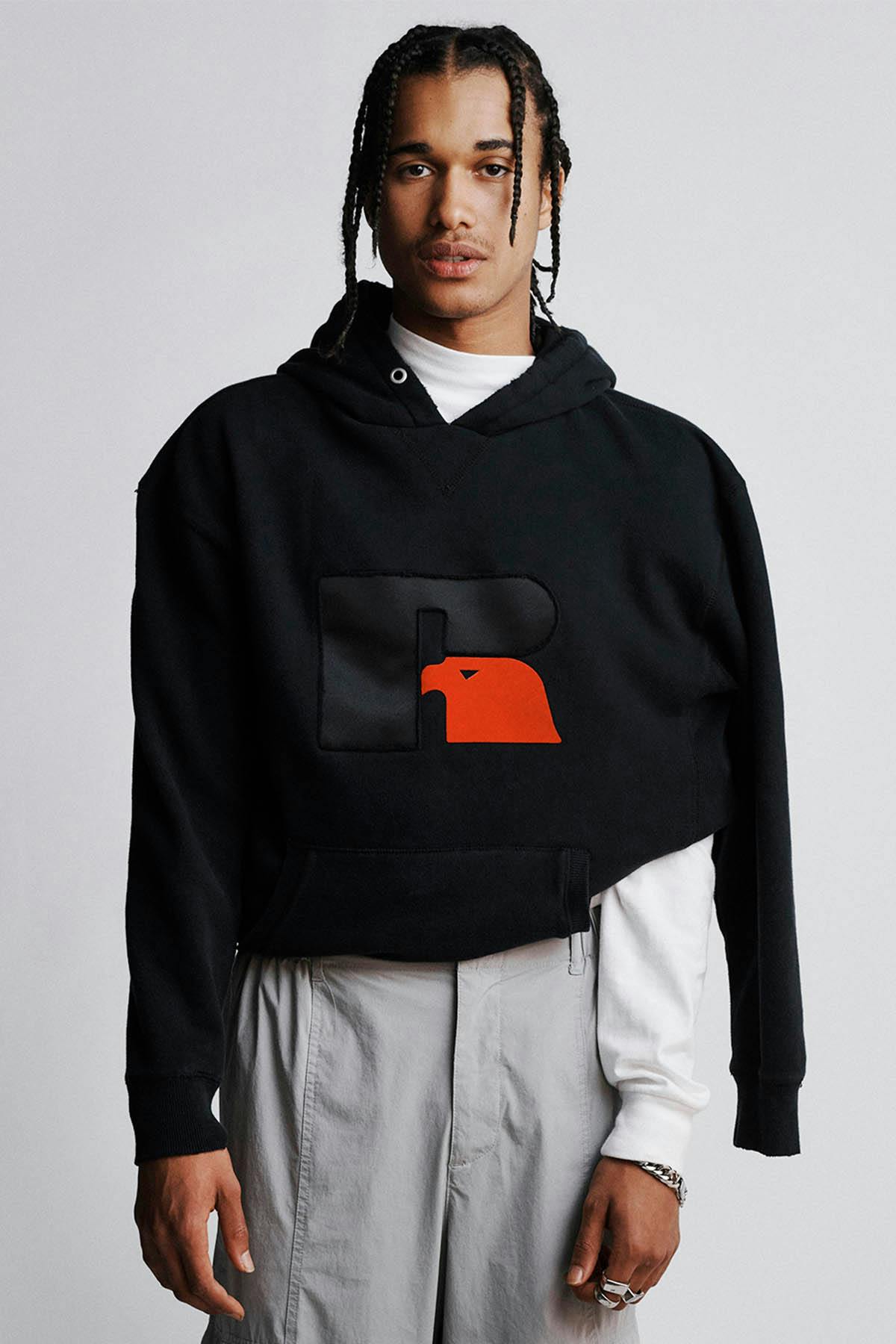 If you're in the NYC area, be sure to check out the Russell Athletics pop-up at 449 Broadway. It's open through October 27 from 11 a.m. to 9 p.m. Monday through Saturday, and Sunday from 12 p.m. to 6 p.m.