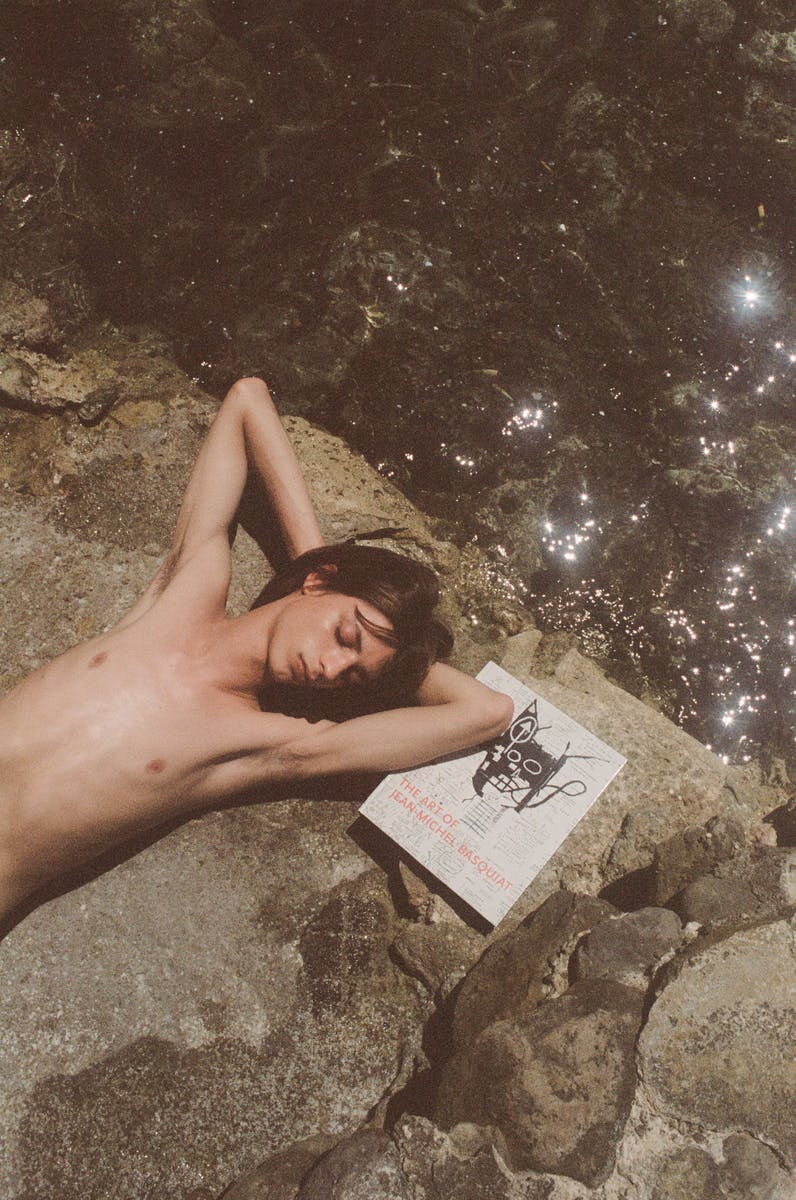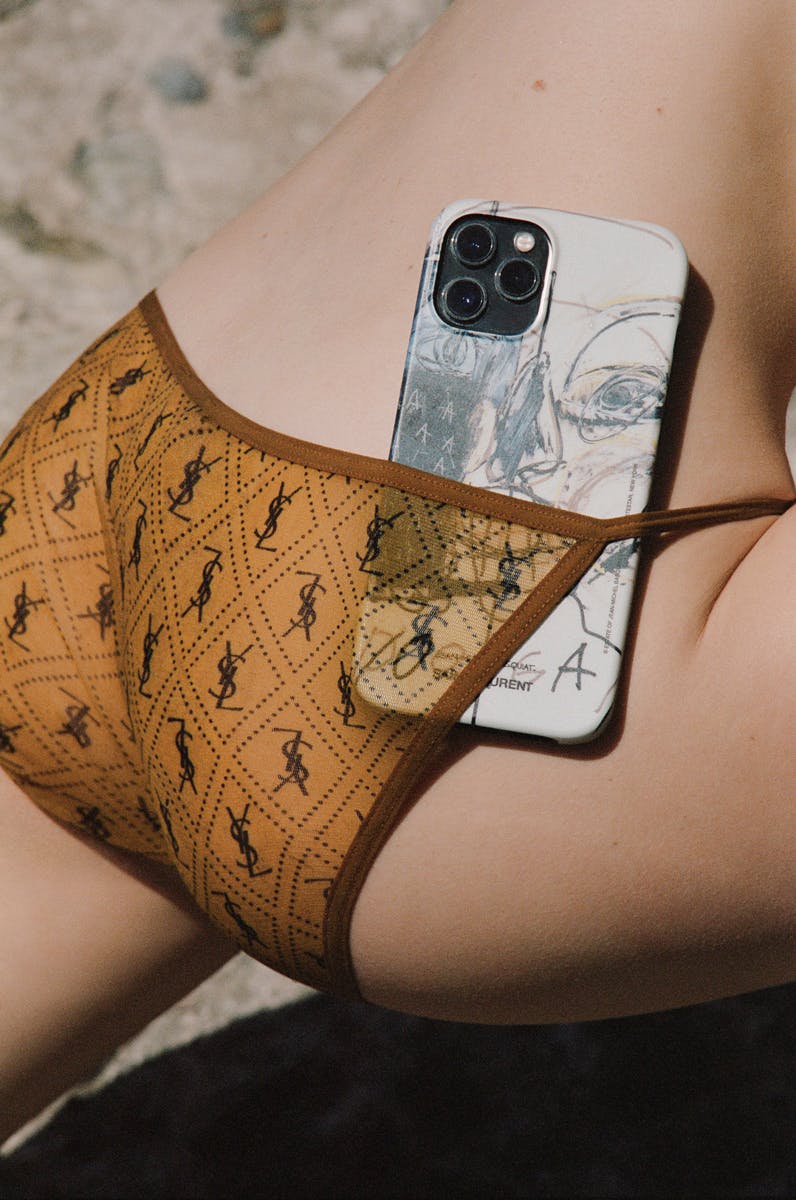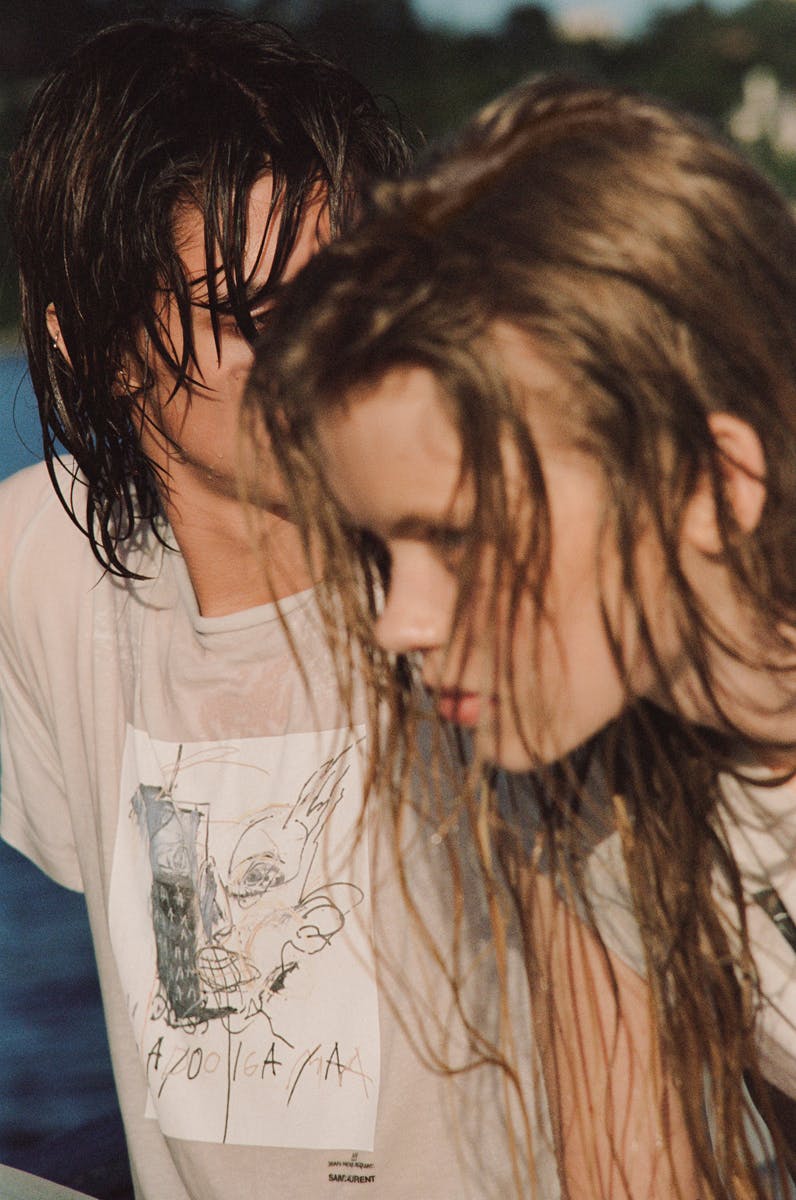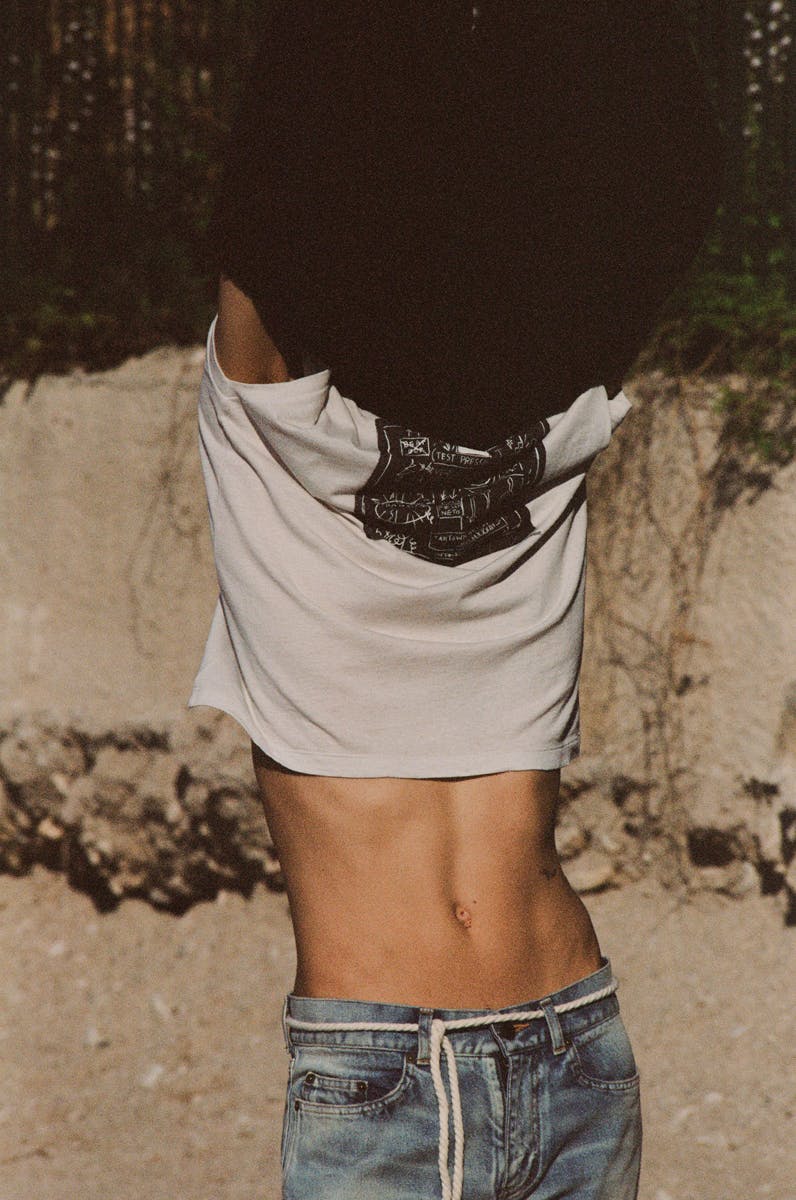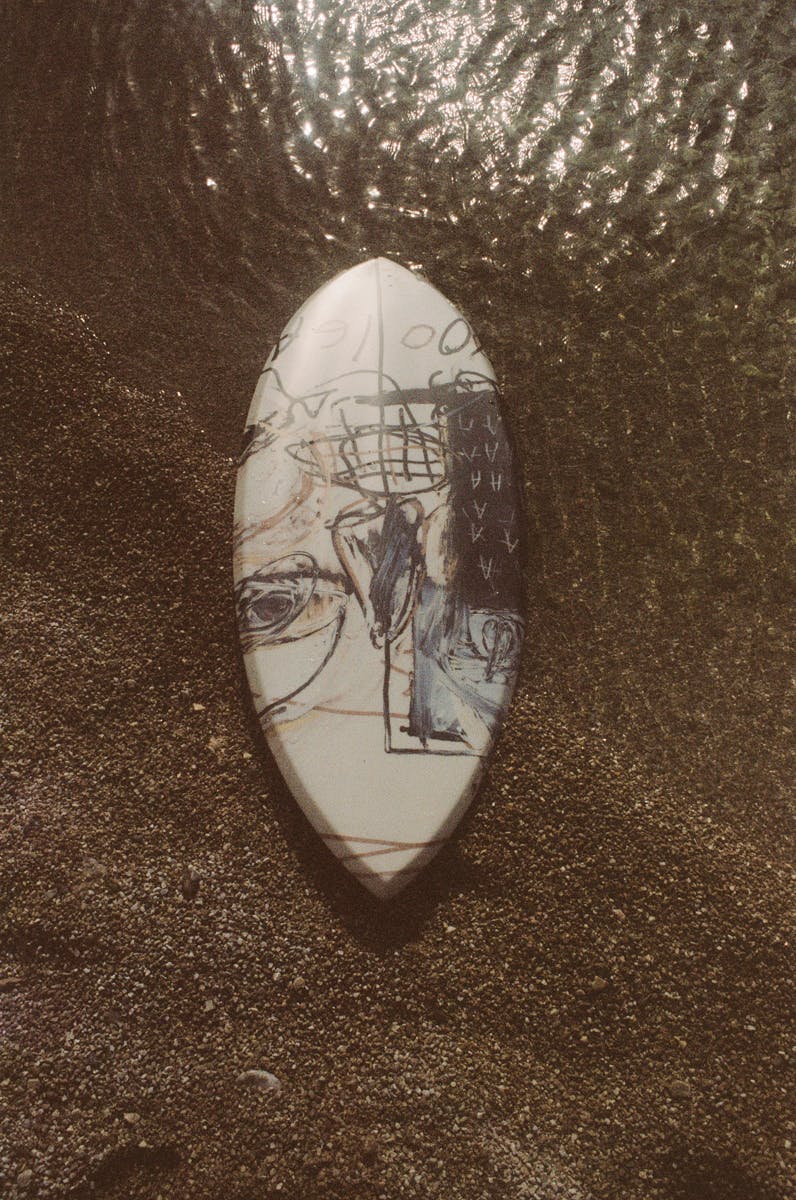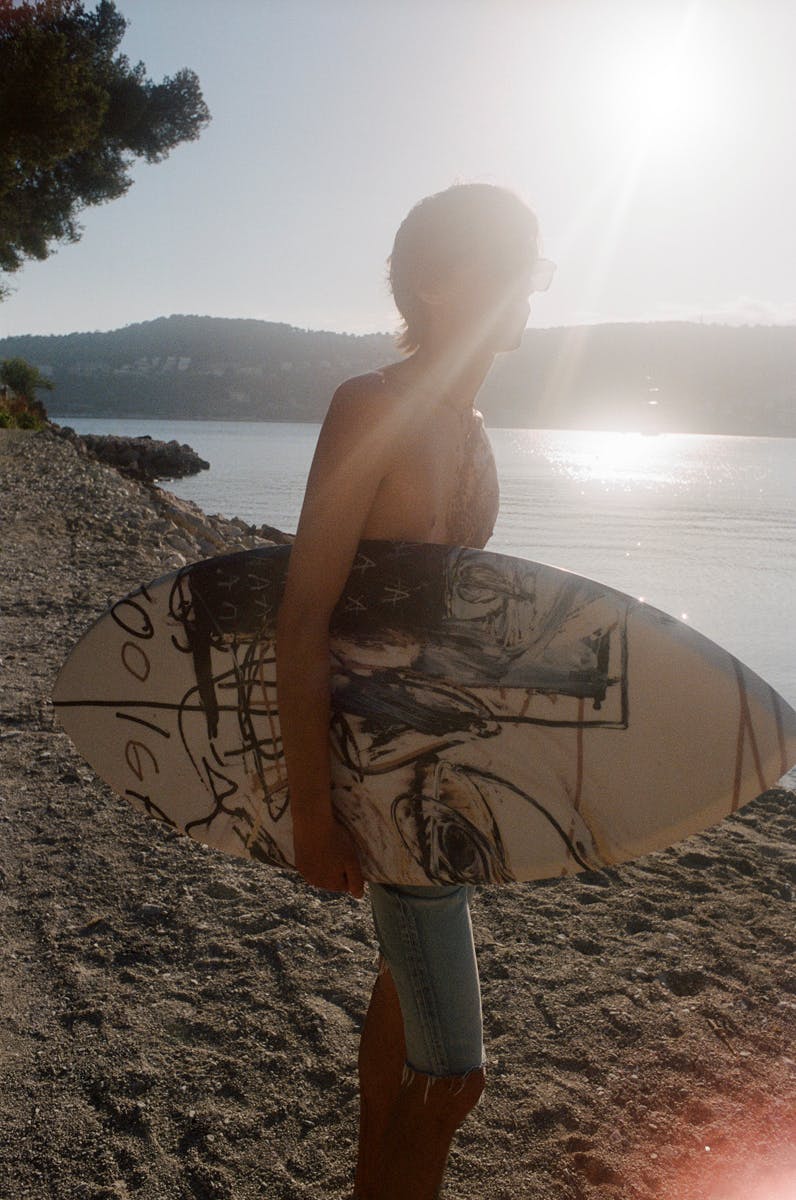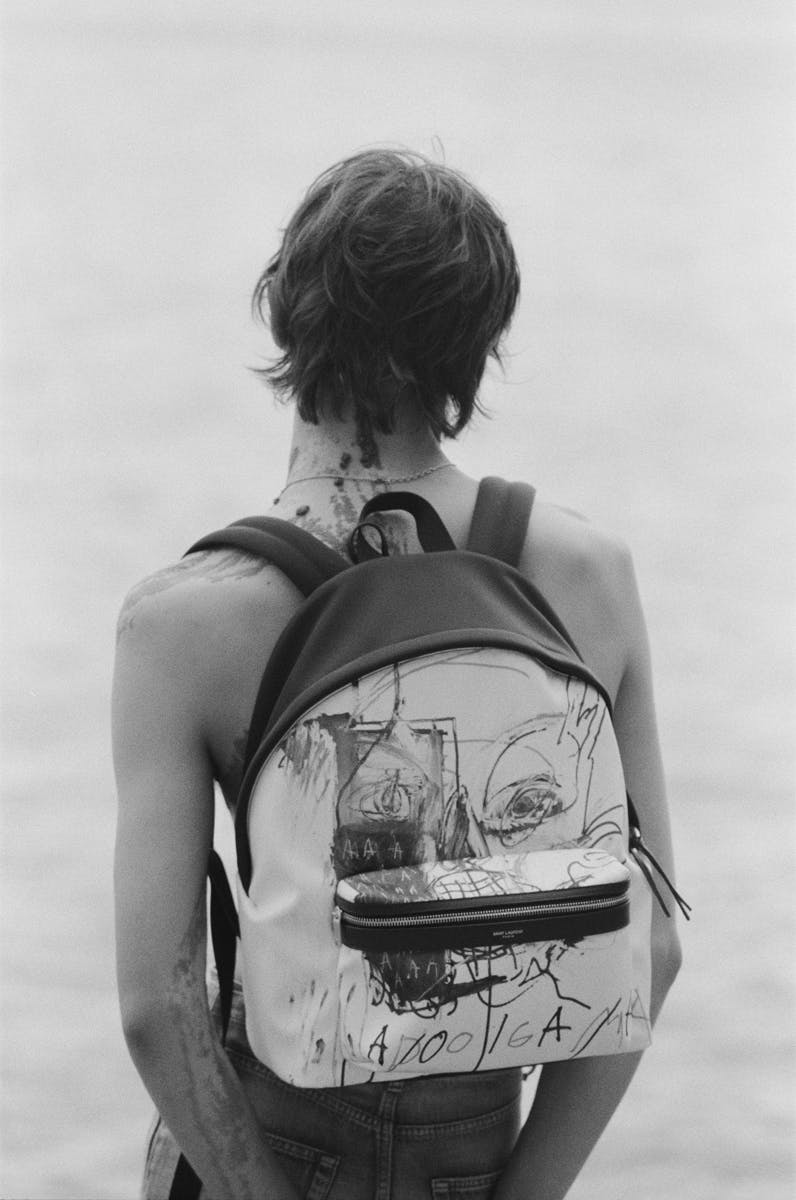 Saint Laurent's RIVE DROITE imprint has just revealed a collaboration with the estate of Jean-Michel Basquiat. The partnership will bring to life a specially curated exhibition of original works by the artist, as well as a capsule collection.
Curated by Saint Laurent creative director Anthony Vaccarello, the exhibition will feature 18 original lithographs, a handful of drawings, ceramic plates that once belonged to Andy Warhol, as well as a denim jacket from one of the first-ever AIDS auctions. The pieces will be exhibited across Saint Laurent's RIVE DROITE stores in Paris and Los Angeles and will be displayed until September.
The capsule collection includes a range of accessories and was created in collaboration with Basquiat's estate as well as Artestar New York. Signature Saint Laurent bags including a backpack, tote, and crossbody are elevated with a Basquiat graphic. The same graphic also appears on a phone case and skateboard decks, as well as the crown jewel of the capsule: a skimboard.
The skimboard retails for just above $6,000, a small price to pay for the ultimate beach flex. It features both Saint Laurent and Basquiat branding, meaning you'll be torn between hanging it up as a piece of art and hitting the beach to practice your new hobby.
Lastly, a range of T-shirts and hoodies are also a part of the collaboration, featuring works from the artist as well as other graphic prints such as a crown drawing with "shit" scribbled below.
Saint Laurent's RIVE DROITE line has become a go-to place for lifestyle and limited-edition pieces, focusing not just on fashion but everything ranging from music and film to photography, art, and cultural exchanges. We've previously seen the label release branded ski gear, bicycles, as well as small homeware pieces such as a YSL ice cube tray and a branded Rubik's cube. Basically, insanely expensive pieces you didn't know you needed until now.
The Basquiat collection is available in-store at the label's Paris and Los Angeles locations, as well as online. The exhibition will run for the next two months, and you can read more about the collaboration online.