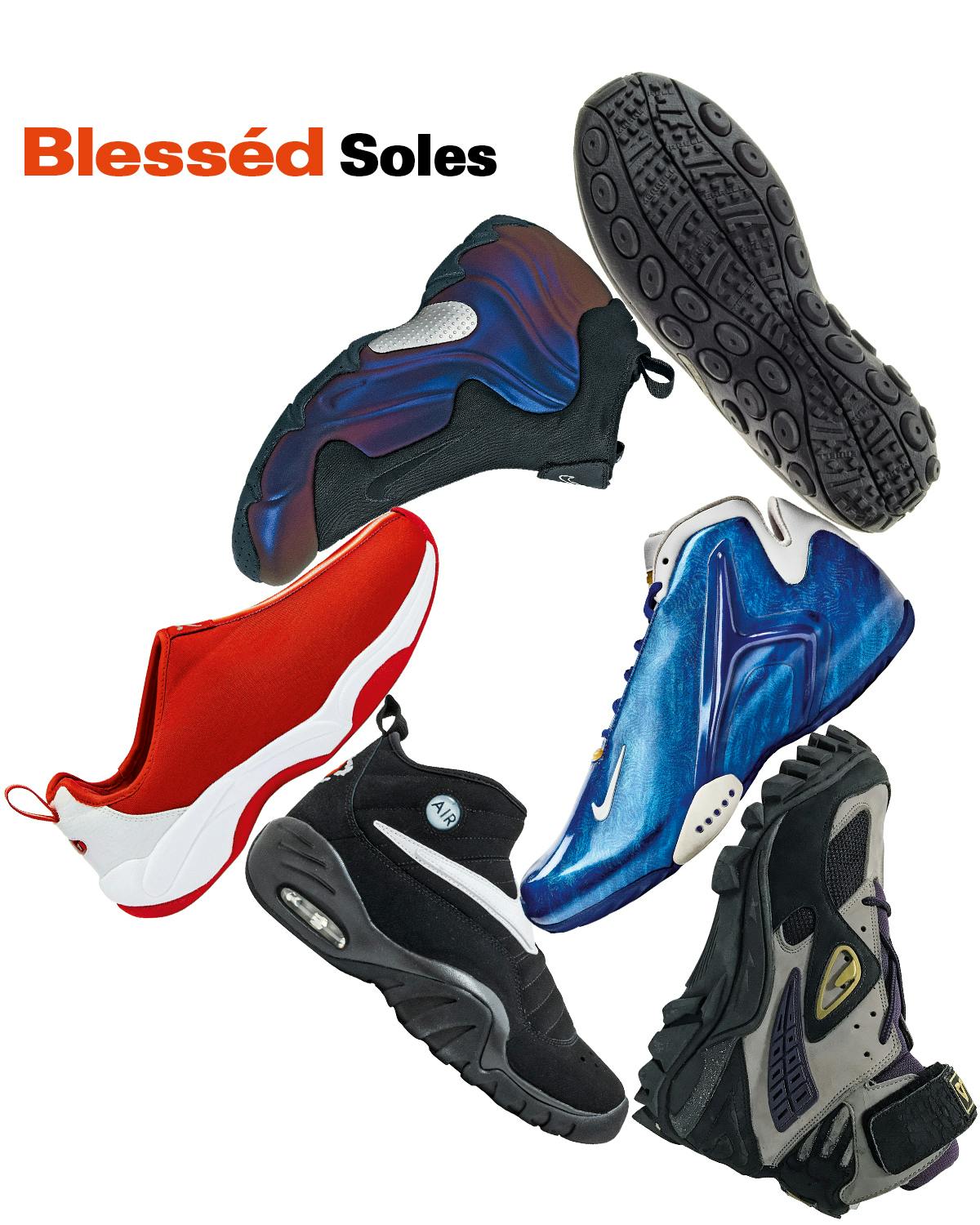 Salehe Bembury's resume is so prolific, you have to measure it in feet. The veteran footwear designer helped make Nike-soled oxfords a thing at Cole Haan, then took his talents to YEEZY before landing at his current post as the Vice President of Sneakers and Men's Footwear at Versace. There, he masterminded the label's "Chain Reaction" sneaker with 2 Chainz, its unprecedented collaboration with KITH, and its latest fresh-off-the-runway model: the cheekily-named TriGreCa.
Click here to order the new issue of HIGHStyle, a Magazine by Highsnobiety
When he's not mind-melding with Donatella over next season's footwear silhouette, Bembury is always thinking about sneakers in some way, shape, or form. Maybe that's why he's got a New Balance collab dropping later this year, complete with his first full apparel line. Of course, being a lifelong sneakerhead means there were some kicks along the way that shaped his approach to design.
Merrell Jungle Moc
"One of the first shoes that caught my eye as an adolescent was the Merrell Jungle Moc. It was a suede slip-on shoe with this really organic, articulated outsole that had these little pods. It didn't look like anything else from the golden era of adidas and Nike — all those futurist silhouettes and running outsoles. It made me start looking at footwear in this outsider way."
Nike Hyperflight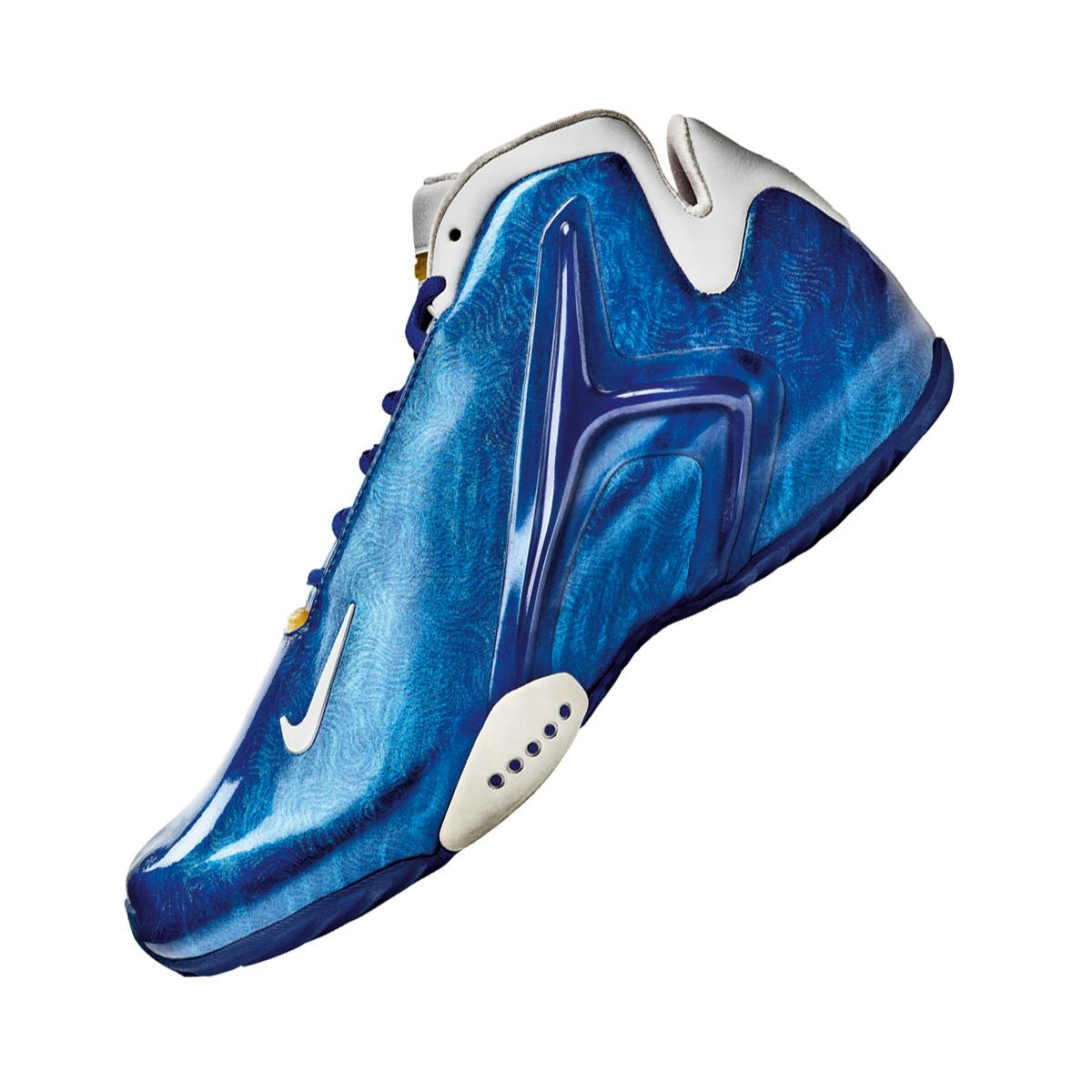 "Around the time the Hyperflight came out, Jason Williams was one of my favorite basketball players. He did this off-the-elbow pass in the rookie game during All-Star Weekend that changed my life, and I bet he was wearing the Hyperflight at the time. The shoe was made out of this really thin, acrylic, padded, leather-like material that was all molded. It had this really sleek, car-like lateral silhouette to it. But it creased in the ugliest ways. So it looked beautiful on the shelf when you saw it, but then after maybe one game of basketball, they were just ruined."
AND1 Too Chillin
"AND1 had this slip-on knit shoe that I would almost compare to a YEEZY, but this was back in the AND1 Mixtape Vol. 4 period. It was this super simple concept, but it just looked beautiful and it fit the anatomy of the leg and the ankle really nicely. As someone that went to school for design, I was attracted to how the Too Chillin had this really innate function that a lot of other shoes would show very overtly through color, a lacing system, or molded pieces. With this shoe, you just slipped it on your foot and it worked."
Nike Air Worm Ndestrukt
"Fun fact: On the Versace Squalo, the tooling was inspired by the Ndestrukt. When it came out, the shoe just had this really aggressive vibe to it that you really didn't see on the market too much, with the asymmetrical lacing system and that really toothy outsole that came out onto the upper."
Fila Yak Trainer
"For me, the Yak really goes back to the idea of function informing shape. I love how the aggressive lines of the outsole speak to the ultimate use of the footwear. Outsoles are usually molded rubber, so it's an opportunity to create intricate and organic forms that can't be achieved with the 2D execution of leathers."
Nike Flightposite
"Another shoe that I loved was the Flightposite, because a lot of guards from that time, like Mike Bibby and Jason Kidd, would all rock these. The inspiration was the human anatomy, and it looked like muscles. It kind of looks like an underwater creature, but then it solved for the function of basketball. There's something really cool about that. In retrospect, a lot of the shoes that attracted me were ones that just didn't look normal."
This story appears in the new issue of HIGHStyle, a Magazine by Highsnobiety. Click the link below to order a copy.