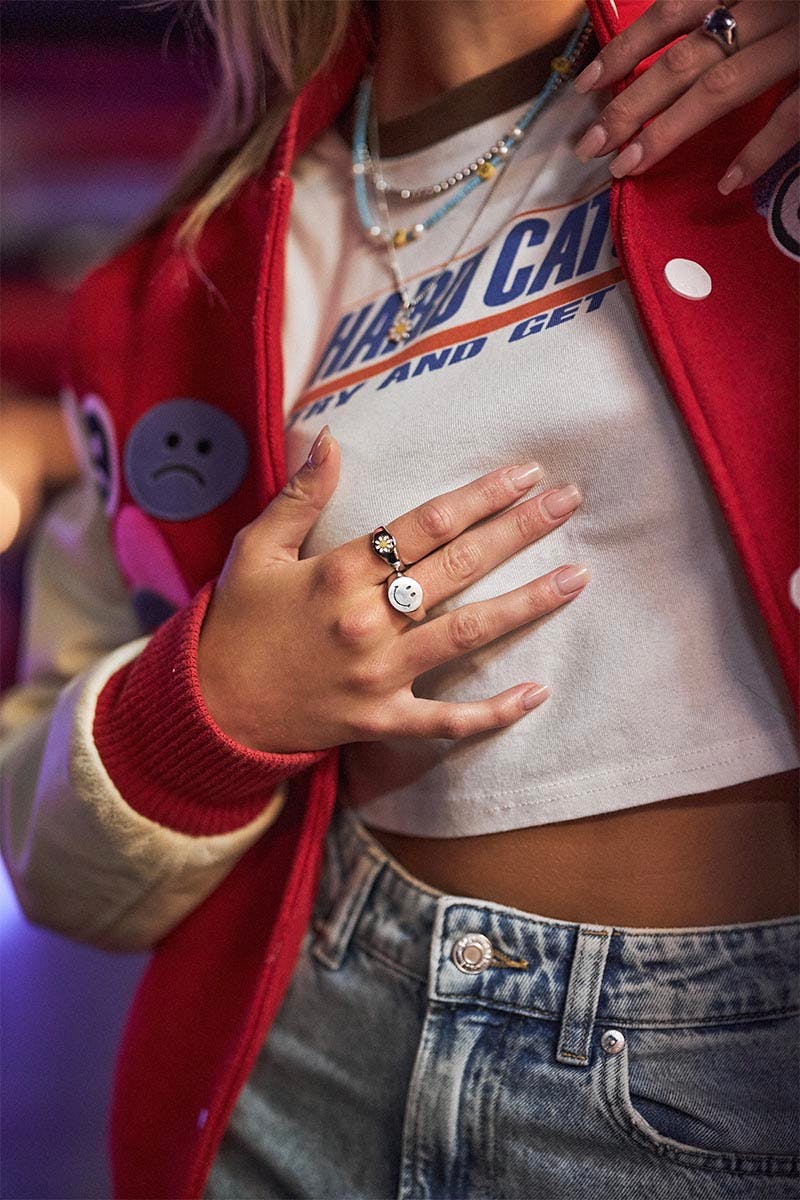 Serge DeNimes is taking a break – a break from the 20s, for a whirlwind trip back through the nineties and noughties with the new Candy Collection.
Oh, nostalgia, never fade. How could it? Generation-to-generation we find ourselves constantly locked into the depths of decades past. Fashion's absolutely, shamelessly obsessed with it – Unknown London dragging Ed Hardy out of the depths, the Fendace fever dream, Miu Miu's dangerously low waistlines, and Balenciaga Biebs' big ol' jeans.
The past always feels better, simpler, and straight-up whackier than whatever madness the present has us endure, so sure, why not slip on those rose-tinted lenses and lament – forever?
For Serge DeNimes, the throwbacks begin with the Candy Collection. A collection filled to the brim with bright candy colors, pearls, gemstones, and playful slogans. Essentially, it's jewelry that doesn't take itself seriously.
Rings and necklaces make up a large majority of the thirty-piece collection, with several pieces serving as remixes of their counterparts in color and finish. Smileys, flowers, slogans, and gems are the decoration of choices for finger ornaments, while pearls appear in abundance on neckpieces.
Forget 2022 and give yourself to TikTok's Y2k mania – the Serge DeNimes Candy Collection is available to shop online now, with additional stock available at Selfridges and Urban Outfitters.