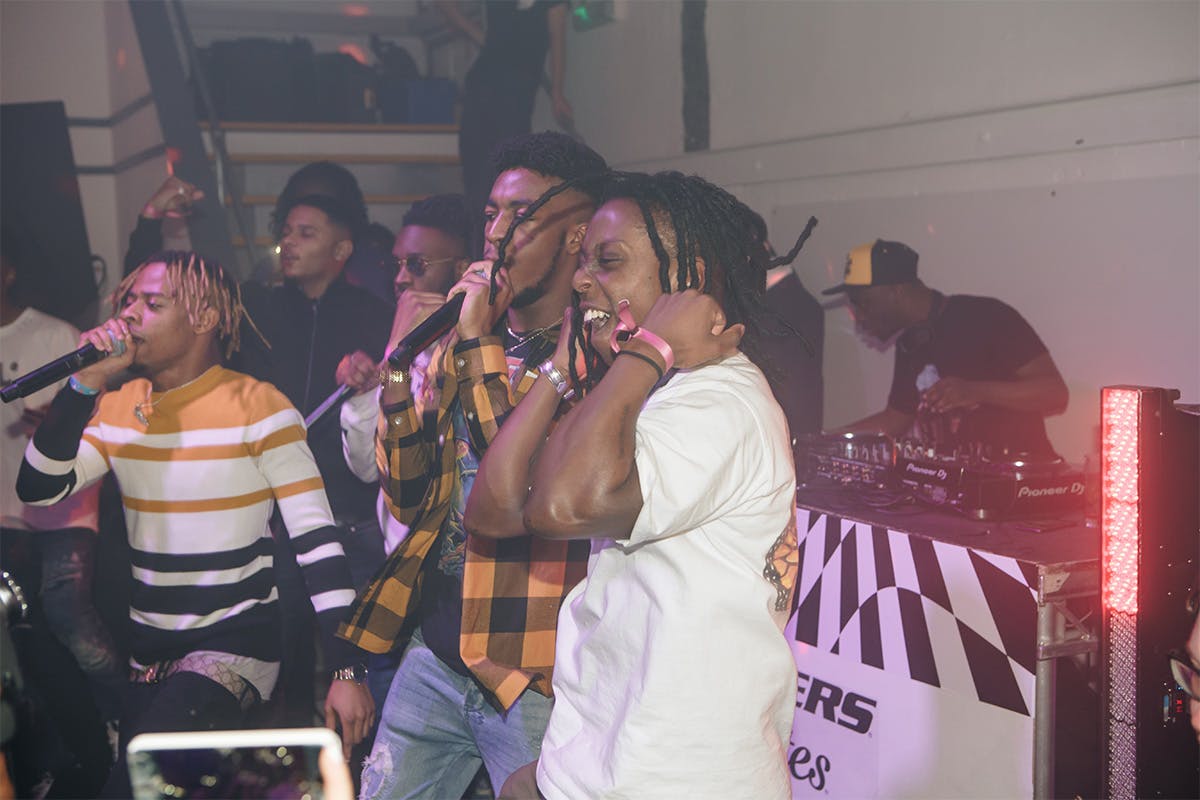 Following the collaboration's initial success in Asia as well as in the United States and Canada, sneaker brand Skechers' collaboration with the popular Japanese anime show One Piece made its arrival in Europe in September, and is spreading across the continent, turning the brand's reinvention of Toei Animation's revered animated series into a phenomenon from East to West.
Comprising six iterations of the D'Lites silhouette, each colorway in the collaborative release pays homage to one of One Piece's most popular characters—Luffy, Chopper, Sanji, Zoro, Law, and Doflamingo—leveraging the D'Lites' chunky, retro silhouette to create one of the unexpected sneaker hits of the year.
Last week, we teamed up with Skechers to curate an official European launch event at White Rabbit Studios in Shoreditch, East London, and we're now able to show you what went down on the night with over 350 influencers and press from Spain, France, Italy, Croatia, the Netherlands, and of course the UK in attendance to celebrate.
Taking inspiration from One Piece's distinctive visual arsenal, as well as the show's roots in Japanese culture, the event offered a multimedia experience to visitors, including installations, GIF-creation photo booths, claw machines and an open bar. A shrine at the center of the space placed the Skechers Energy from 1999 back into the spotlight teasing its 2019 relaunch while the original and iconic Skechers D'Lites stood front and center of the swirling dancefloor.
Topping things off, guests were treated to live performances by London rap collective House of Pharaohs, flying high after an endorsement from Frank Ocean late last year, as well as rising rapper Flohio, who's been building a rep off her ferocious live performances and formidable, fluid style. BBC Radio 1 & 1Xtra DJ Jamz Supernova then rounded out the night with her signature mix of R&B, future, and afrobeats, culminating in an event that presented the unique cultural legacy of One Piece and the Skechers D'Lites silhouette in a distinctly London setting.
Check out the images of the event, and find out more about the Skechers D'Lites x One Piece collection here.