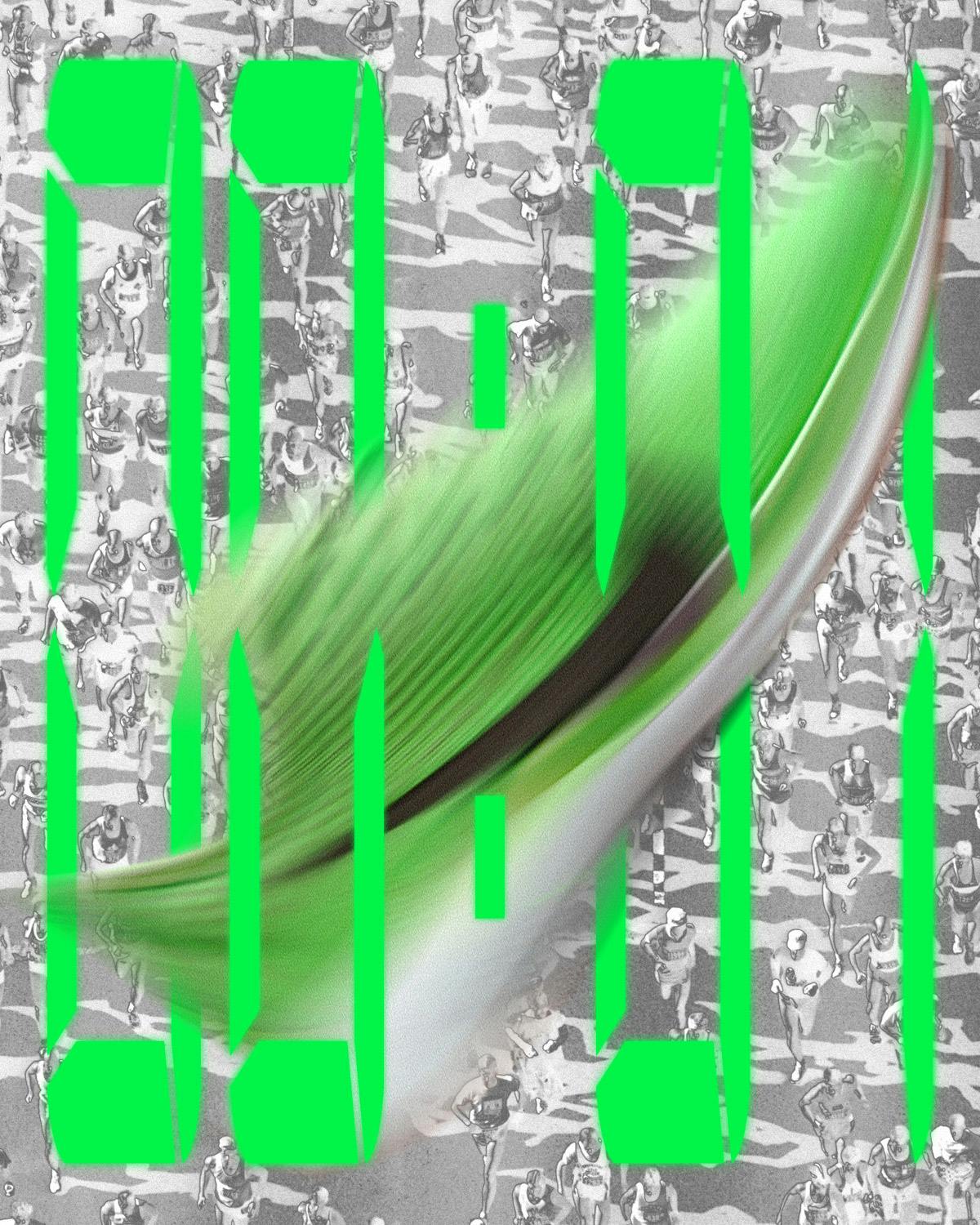 The coronavirus pandemic has put a stop to most everything we took for granted in our everyday life, whether that was the commute to work, social interactions, or hitting the gym. In response, we're going through a runnaissance, as more and more people are taking up the world's oldest sport — running. And though most marathons and organized races have been cancelled or postponed due to Covid-19, there are examples of people taking matters into their own hands and attempting to run a marathon in their own time and on their own terms.
But before you attempt to complete any type of marathon — official, balcony, or otherwise — you have to learn a few life lessons. It's a rewarding sport, but also one that brings painful moments on a near daily basis.
Every muscle in your body screaming at you after a speed workout? Not good. Getting out of bed at 5:30 a.m. for a pre-work 10-miler in the cold and rain? Downright awful. That's why when the good moments do come along — like nailing a workout exactly as planned, entering the promised land of the finisher's area, or the post-race beer — you have to appreciate them to the fullest.
The good news is that the first of those moments is right here, and it doesn't require any more effort than it takes for you to reach over and grab your credit card: purchasing new running shoes. Whether you've just signed up for your first marathon or you're a seasoned regular, buying new running shoes is a time to indulge, safe in the knowledge that you're going to clock hundreds of miles in them.
But it's also a time of potential pitfalls: although the Vaporfly comes pretty close (more on that later), there is no such thing as the perfect running shoe. There are so many factors that come into play — your weight, your running style, the shape of your feet, the focus of your training — that no one shoe could ever work for everybody.
That said, with a little bit of prior research and knowledge, you can make sure that you pick the right shoe for you and your training needs. Below is a guide to some of the best running shoes available right now, divided up on the basis of the type of training for which they're best suited. You don't have to be Eliud Kipchoge to own and wear the world's best running shoes, so take a look and cop wisely.
Preparing for running a marathon
The average marathon runner logs approximately 500 miles (805 km) in a typical 16-week training program, prior to the race itself (though it's not unheard of for the elite to approach or even go beyond 2000 miles in the same timeframe). The average running shoe will last between 300-500 miles before they wear down to the extent that you run the risk of injury. That means you need at least two pairs of running shoes for each marathon, because even if one pair sees you through the entire training cycle, the last thing you'll then want to do is run the 26.2 in the same battered kicks.
If you're an experienced runner, you should look to build a rotation of three or four pairs that enable you to use a different pair for each specific type of training. If you're a beginner, two pairs will likely suffice. Which two pairs you choose will depend on what your goals are: if you're aiming to finish in a certain time, maybe you're best served picking up a pair for daily training alongside something lighter and springier for faster workouts and the race itself. If your goal is to simply finish, perhaps you're better off selecting a solid daily trainer alongside a shoe, geared for recovery to soothe aching muscles and prevent injury.
Marathon Shoes for Daily Training
What everybody who wants to run a marathon needs is a workhorse. This is the shoe you pick up more than any other. It should be durable, comfortable, and capable of logging a high amount of miles. This is the least sexy but most important purchase, as it's these you'll wear on the standard, no-frills runs that make up between 70 and 80 percent of your overall weekly mileage. These runs should be completed at an easy pace. A good rule of thumb for nailing the right pace is that you should be able to hold a conversation while you're running. The tried and tested classics are your friends here. The two safest options are the Nike Pegasus or the Brooks Ghost — both are beloved by elite and amateur runners alike and come packed with the hardy performance specs you need to get the job done. For those who like a little more pop and speed from their daily trainer, a third option is the ASICS GlideRide. The brand markets the shoe as an energy-saver, due to its highly cushioned SOLYTE midsole and new FLYTE foam, but the result is a super nippy shoe that will also withstand a high amount of miles.
Marathon Shoes for Speed Workouts
No matter what your eventual finishing time will be, you can't train properly for a marathon without working on your overall speed. Whichever plan you are following, it will at some point call for you to drop the pedal and get your legs firing on all cylinders. The typical workouts are tempo runs (running at a "comfortably hard" pace for an extended period of time, usually between 20-40 minutes depending where you are in the training cycle) or intervals (fast 400m, 800m, 1 km, or 1 mile repeats with rest periods in-between each rep). For these days, you want something lighter and more responsive.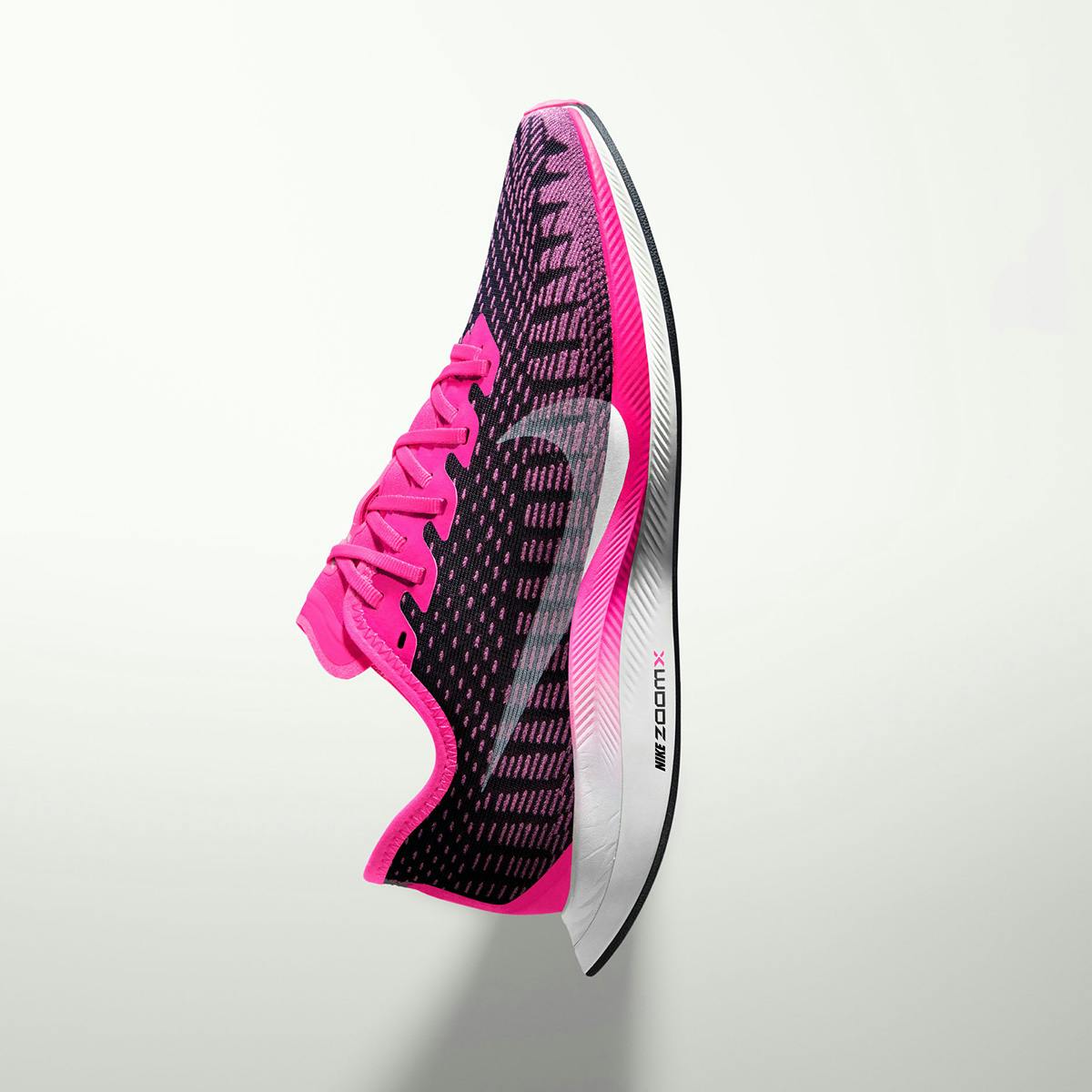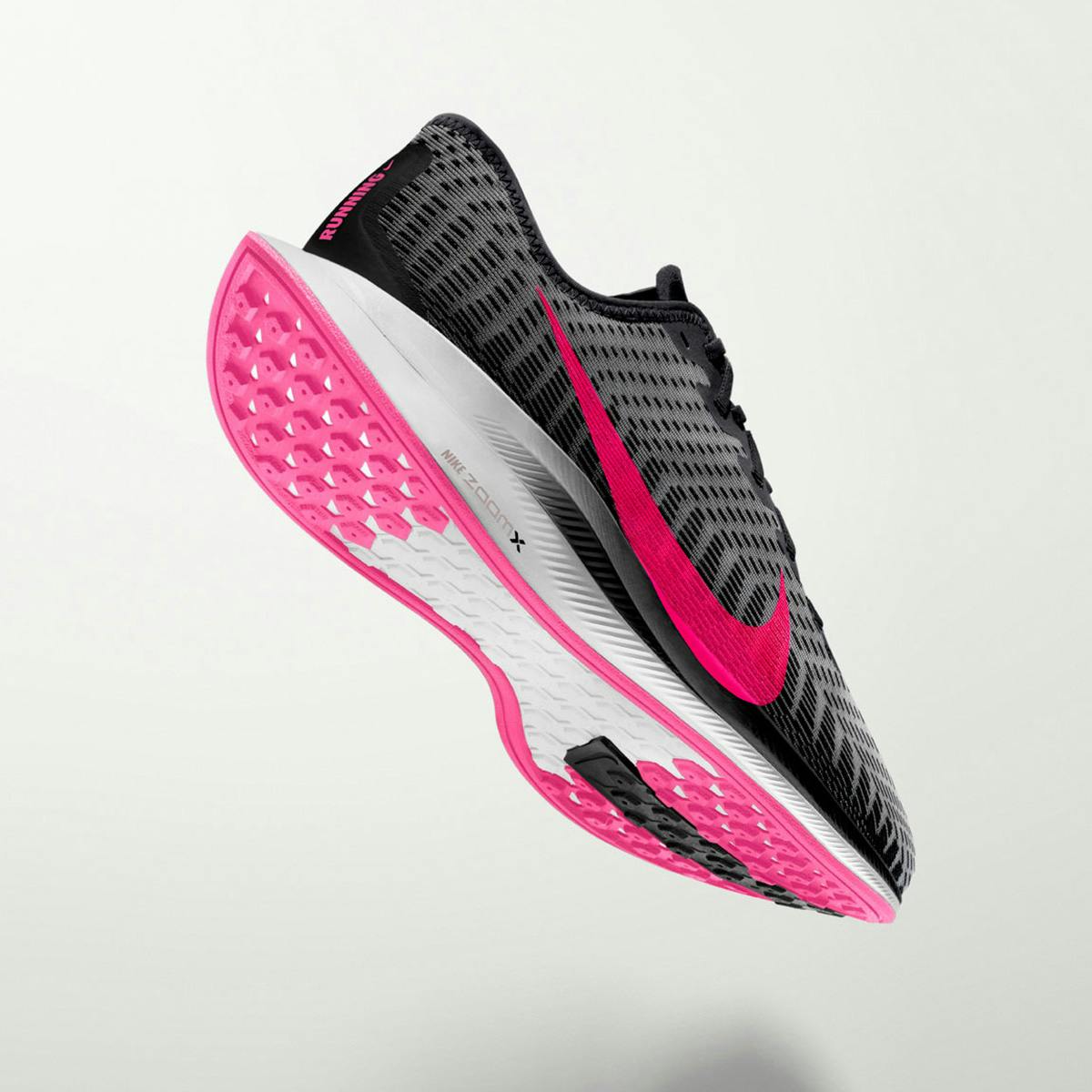 adidas' new adizero SL20 fits perfectly into this category. The shoe features Lightstrike, a brand-new midsole foam that is substantially lighter than the already feather-light Boost. The engineered mesh on the upper is also new, and offers a snug fit to keep the foot locked in place as you motor through the reps. Less experienced runners may prefer a little more protection, however. For this, you would be wise to look to New Balance's Fuelcell Rebel or Nike's Pegasus Turbo 2. The Fuelcell is an extremely fast shoe that offers a surprising amount of cushion despite its lightweight package. It's perfect for intervals, tempos and races up to the half-marathon distance. A third and final option is the Nike Pegasus Turbo. This souped-up model takes everything good about the OG Peg while adding a more lightweight breathable upper and the brand's revolutionary ZoomX foam for more energy return.
Marathon Shoes for Recovery Runs
The concept of a running shoe specifically for recovery may be new, but the principles and science behind why you should run to recover certainly aren't. It helps stimulate blood flow to damaged muscles, signaling to your body that it has to recover faster and more efficiently so that you're ready for the next workout. These runs should be short and slow, no more than 5 miles in length, and at a speed at least 1 minute slower than the pace at which you plan to run the marathon itself. On these days, you're looking for a shoe that's going to caress your sore feet and help make running generally feel easier. Think fluffy clouds and squidgy marshmallows.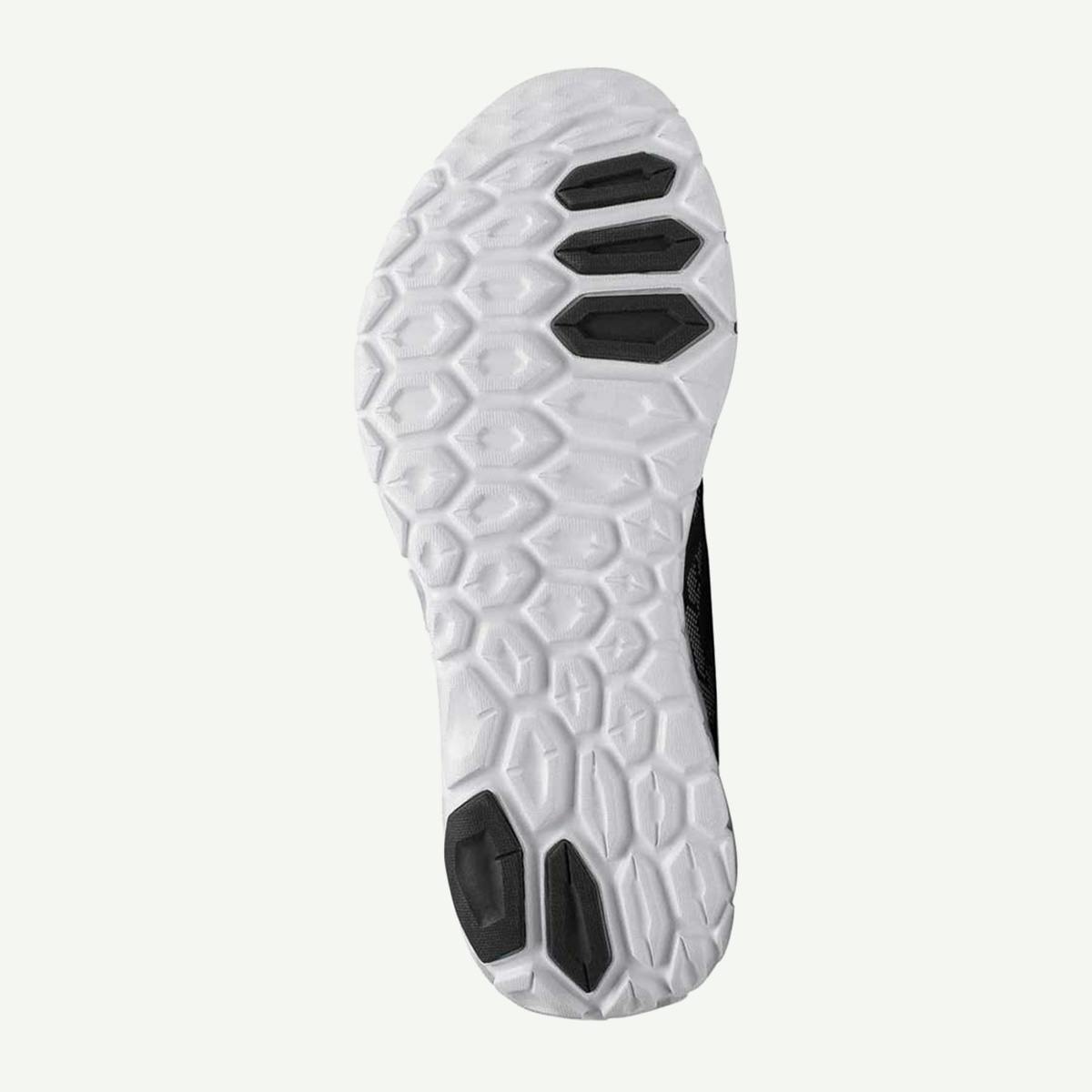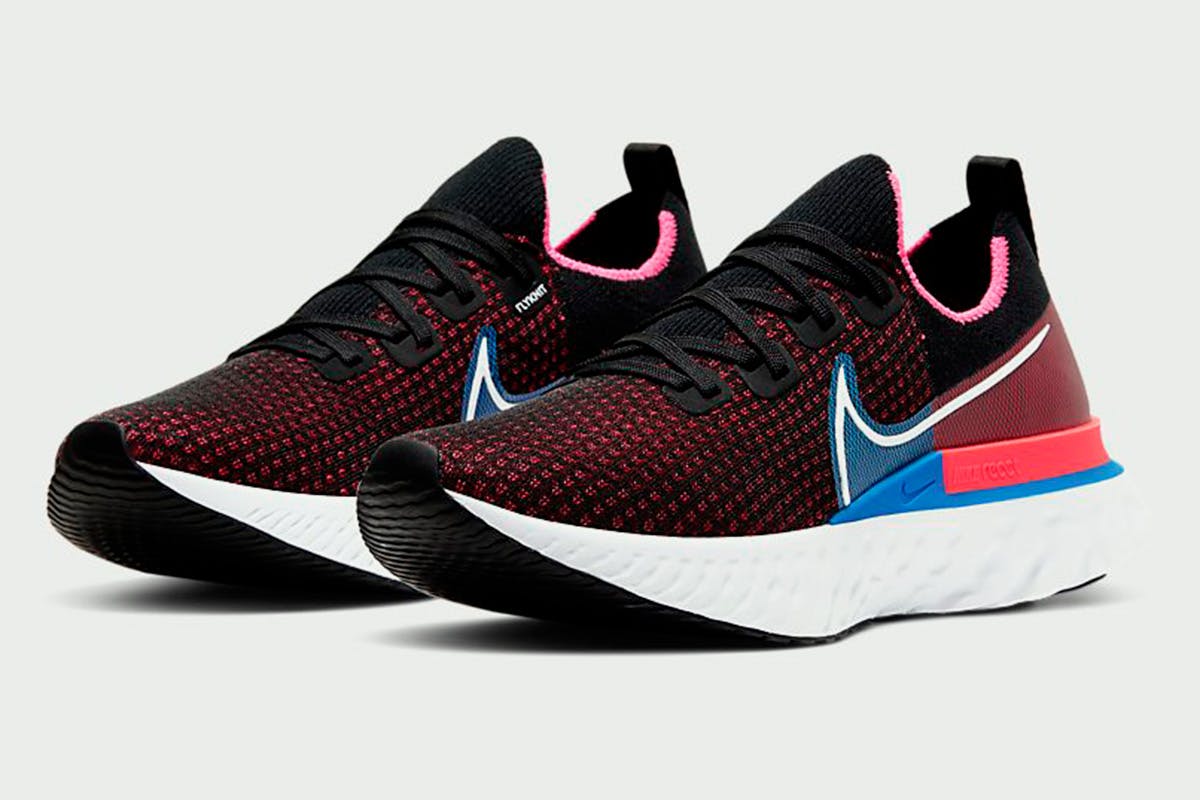 HOKA ONE ONE's BONDI 6 is the French brand's most cushioned shoe and arguably the softest running shoe ever made. It can take some getting used to at first, but the huge EVA midsole (42.2mm stack height) absorbs the impact so your already tired legs don't have to carry the full burden. Another option here is Nike's Infinity React, one of the few running shoes to be specifically marketed as a recovery device. Its React foam provides a soft, responsive platform and its structure gives the shoe a rocker-like feel that promotes a more fluid transition from foot strike to toe-off. If those don't take your fancy, a third option is New Balance's Fresh Foam Beacon. The Beacon offers similar benefits as the BONDI and the Infinity but can often be picked up at a slightly lower price.
Marathon Shoes for Racing
When the big day finally arrives, you want to look, feel, and run your best. A solid training cycle will give you the most confidence that you can achieve your goals but there are a few additional weapons to help you nail that PB or cross the finish line for the first time. Marathon racing shoes have taken an enormous leap forward in the last three years thanks to Nike's Vaporfly, which offers a four or more percent increase in running economy, and have helped countless elite athletes set new world records in the process. These shoes aren't just for the elite though, they're for everybody, no matter your running ability — that is, if you can afford the higher price tag.
The obvious choice here is Nike's ZoomX Vaporfly NEXT% (until the Alphafly NEXT% finally goes on sale to the masses). The shoe has a full-length carbon fiber plate hidden within the ZoomX foam to help return more energy and propel you forward with every step. This is the shoe that was found to be so good that it was almost banned. No other shoe will give you the same performance benefits as this one. But it is almost strictly for racing, you can't wear them all the time. Which is unfortunate, when they retail at $250.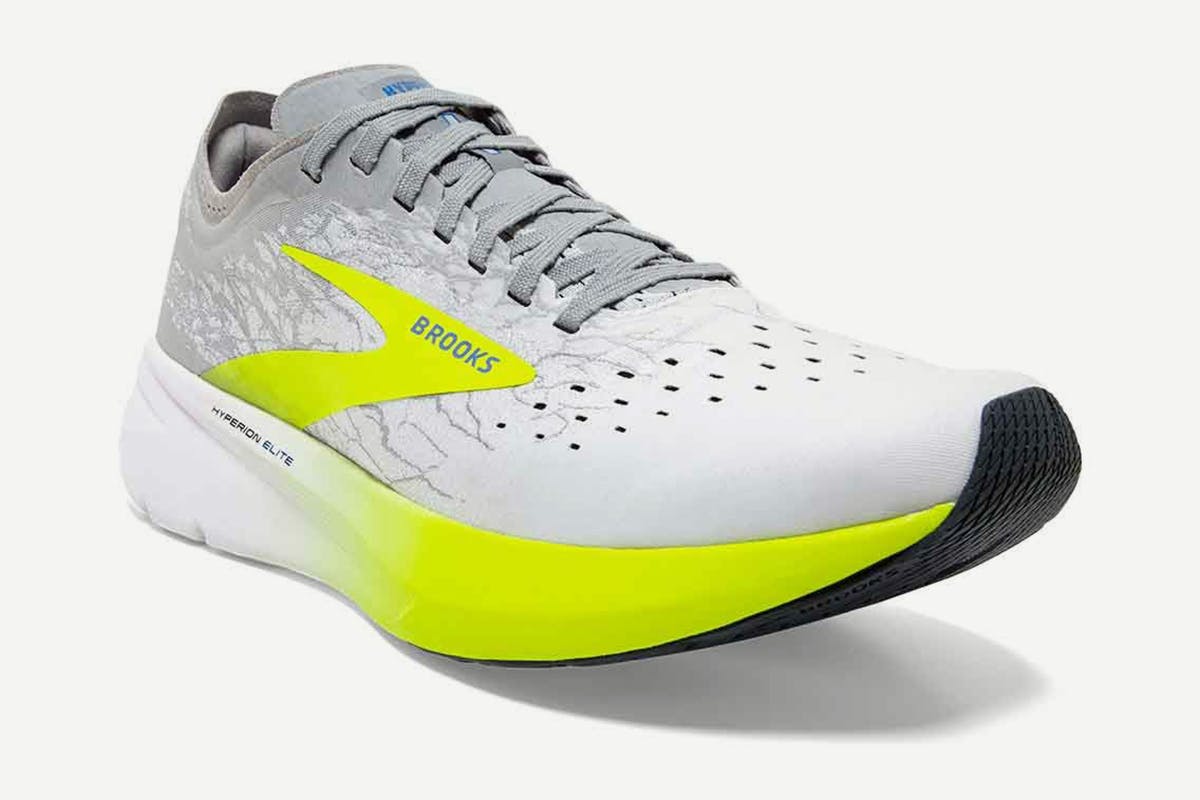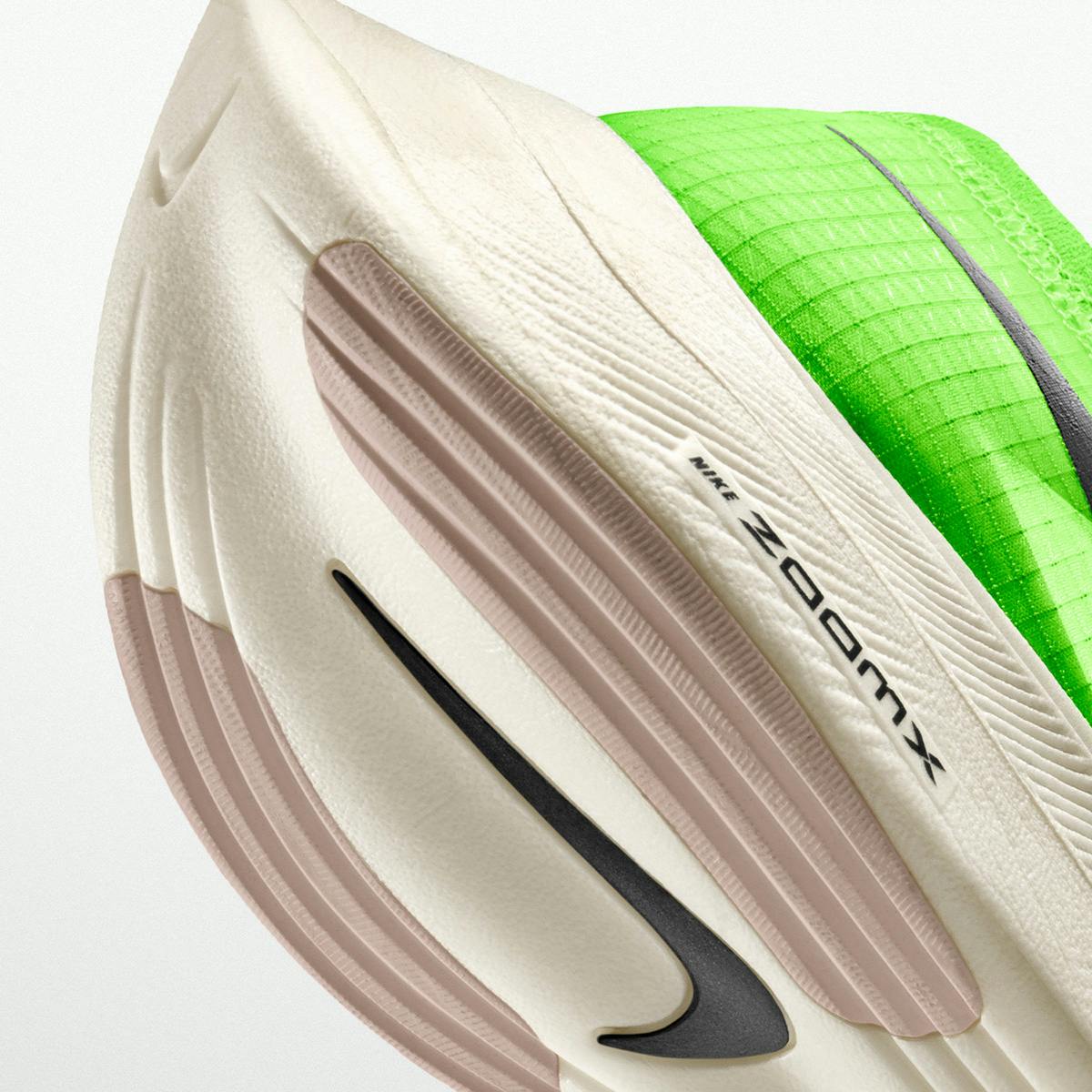 The Vaporfly is the king of the marathon shoe world, at least for now, but the signs are that it might not be this way for much longer. Or at least the other brands will be back on equal footing. Brooks' Hyperion Elite is its latest carbon fiber-plated attempt to make up the ground and is favored by one of the greatest female American marathon runners in Des Linden. Similarly, Skechers Speed Elite Hyper and HOKA ONE ONE's Carbon X also contain carbon fiber plates and are said to give you similar performance benefits.
All that said, the fact remains that the greatest single factor in you achieving your goals on race day is the hard work you put into your training — not the shoes on your feet.
To stay updated on everything happening in the sneaker world, follow @highsnobietysneakers on Instagram, check our sneaker release date calendar, and subscribe to our sneaker chatbot on Facebook to receive lightning-quick updates to your inbox.