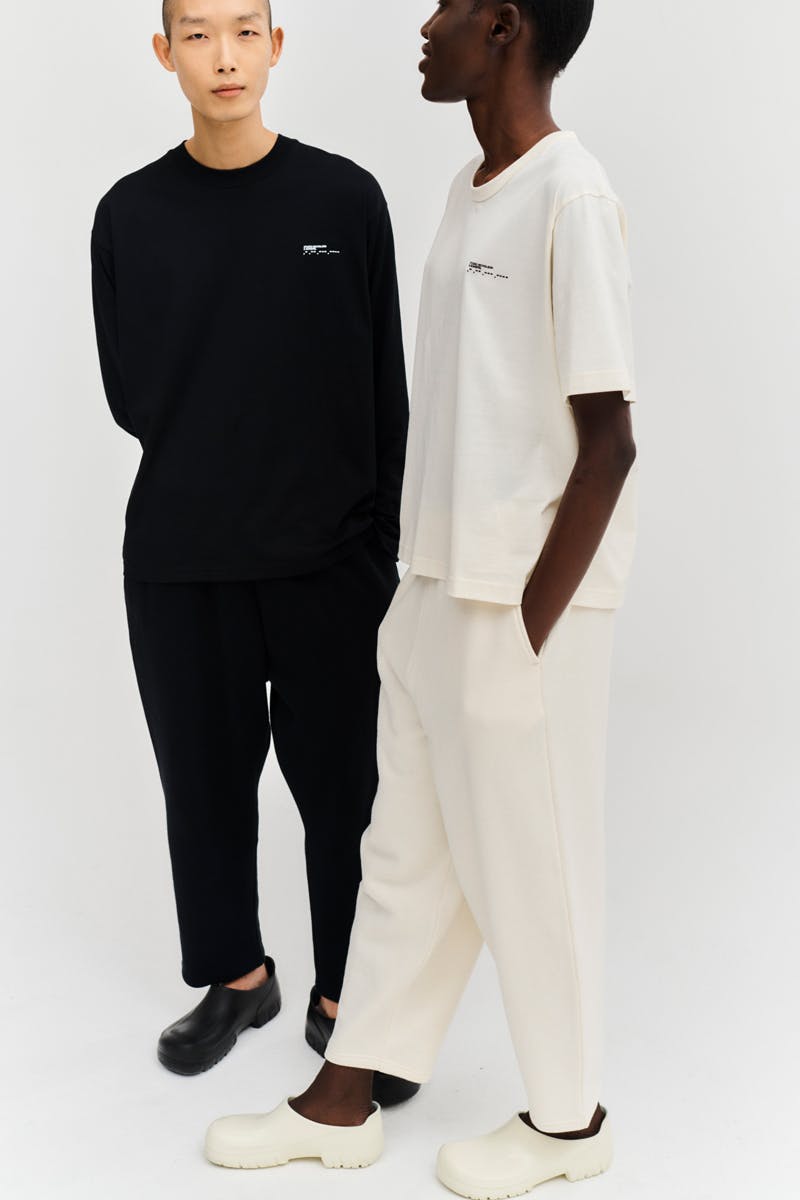 Brand: Studio Nicholson x Sunspel
Buy: Sunspel from July 29
Editor's Notes: Studio Nicholson and Sunspel are too refined to acknowledge crude acronyms like K.I.S.S. (Keep It Simple, Stupid) — they probably have a much more loquacious, elegant aphorism at hand when someone asks about their perfectly understated apparel. Six of one, half a dozen of another. At the end of the day, both brands epitomize the less is more ethos, making them the ideal partners.
This joint effort is the duo's first but it makes sense that Sunspel would seek out Studio Nicholson (or perhaps vice versa), given the former's track record of aligning with quietly cool labels like Lemaire and COMME des GARÇONS SHIRT. Here, Sunspel and Studio Nicholson cite Japanese aesthetics as the unifying factor, an appropriate locus given their recent Japan-minded collaborations and collections.
"We turned to our archive ahead of our collaboration with Studio Nicholson," David Telfer, Creative Director at Sunspel, told Highsnobiety. "We knew they'd be able to use these fabrics in new proportions and silhouettes, while retaining a timeless aesthetic. The team from Studio Nicholson came up to our factory in Long Eaton to see our archive, and from that we developed a new fleece and stretch jersey for the collaboration."
Garments are realized in milk (pale cream), black, or the occasional electric blue and cut to Studio Nicholson's preference: loose, yet shapely.
There's a specificity to the exact cut of Studio Nicholson's wares, reflective of a conscious effort to combat sloppiness without applying strict rules. Long- and short-sleeved T-shirts, laden with morse code instead of conventional branding, provide the foundation for drop-shoulder sweaters, convertible collar dresses, and carrot-cut sweatpants, the kinds of easy, minimally sleek uniforms we'll all wear onboard space stations one day.