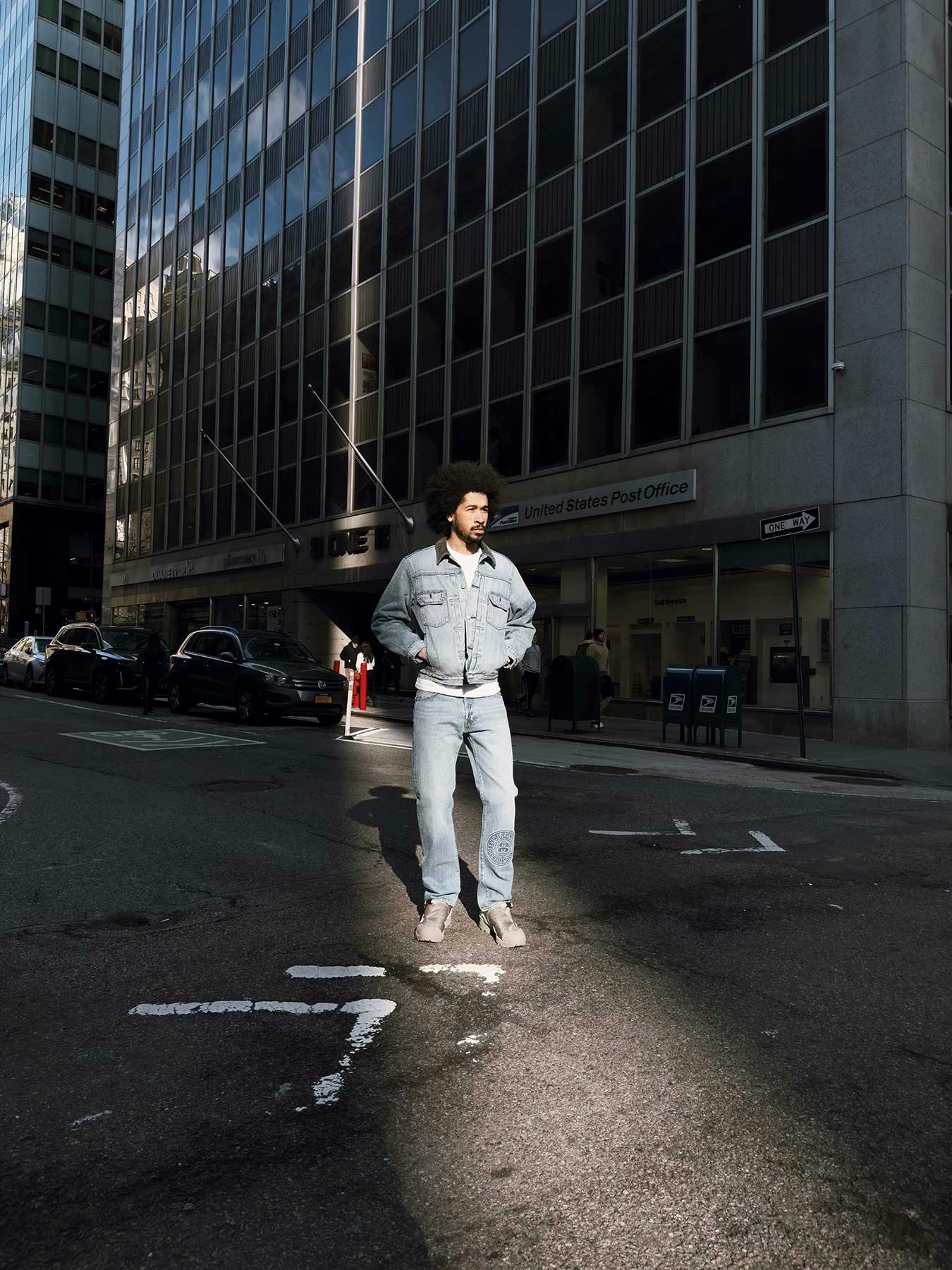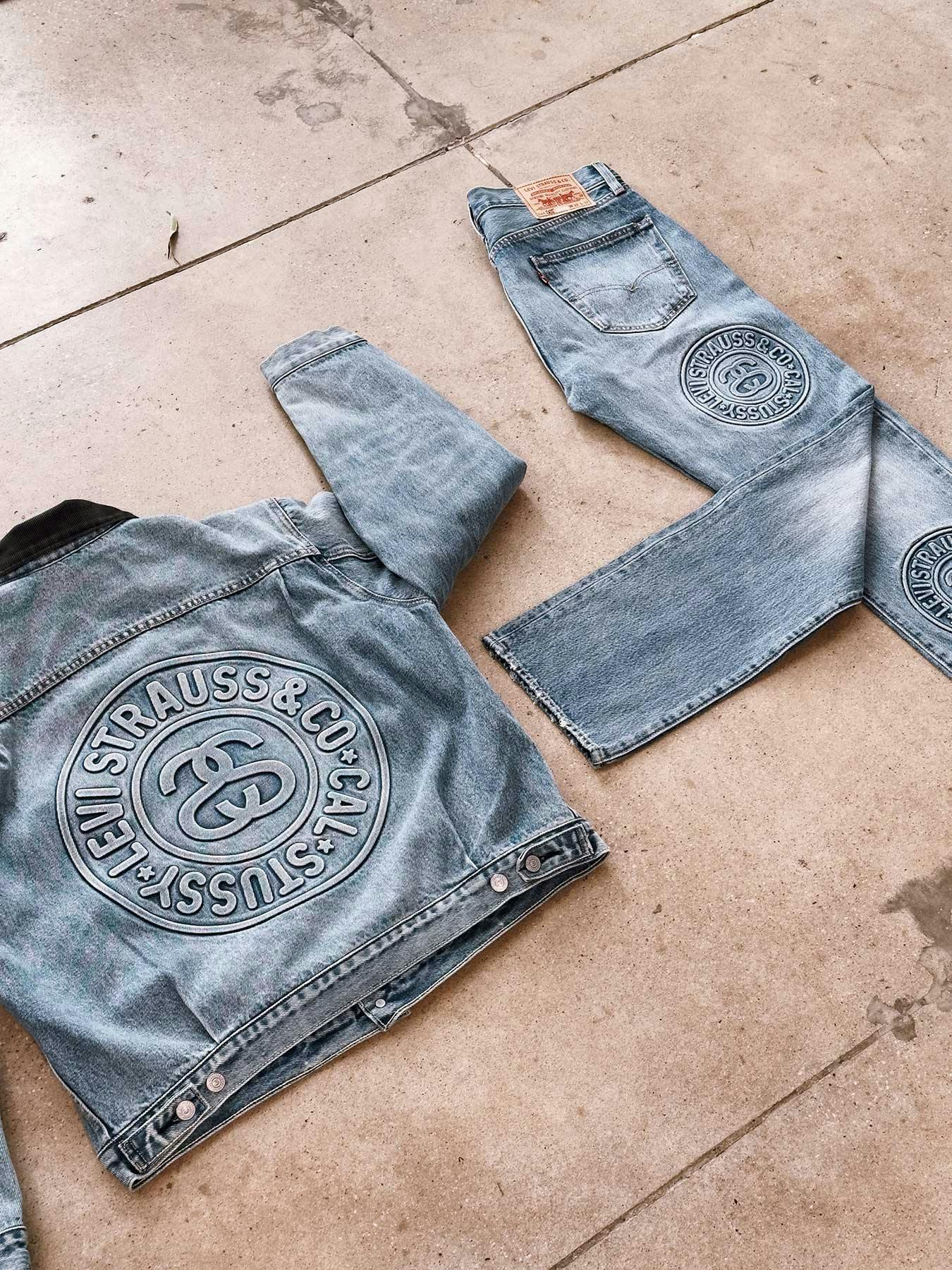 This article was published on February 15, 2023, and updated on February 21
There's no stopping Stüssy. Already charging through a hot spring loaded with some of its best gear in recent history, it's teeing up an even hotter stretch for the season with the announcement of a collaboration with Levi's.
Everything that Stüssy touches turns to gold. Whether it's digging up the Nike Air Penny II for a contemporary revival or showing the scene what a concisely put-together collection should look like, there's no doubt that in 2023, the Californian stalwart is on its A-game.
Well, if you're still reeling from the pieces you missed out on from the first drop of Spring 2023, you might want to lick those wounds and prep yourself for more because there's denim on the way.
Not just any denim, mind you. Stüssy and a Levi's have prepped a team-up that will certify Spring '23 as denim tuxedo season.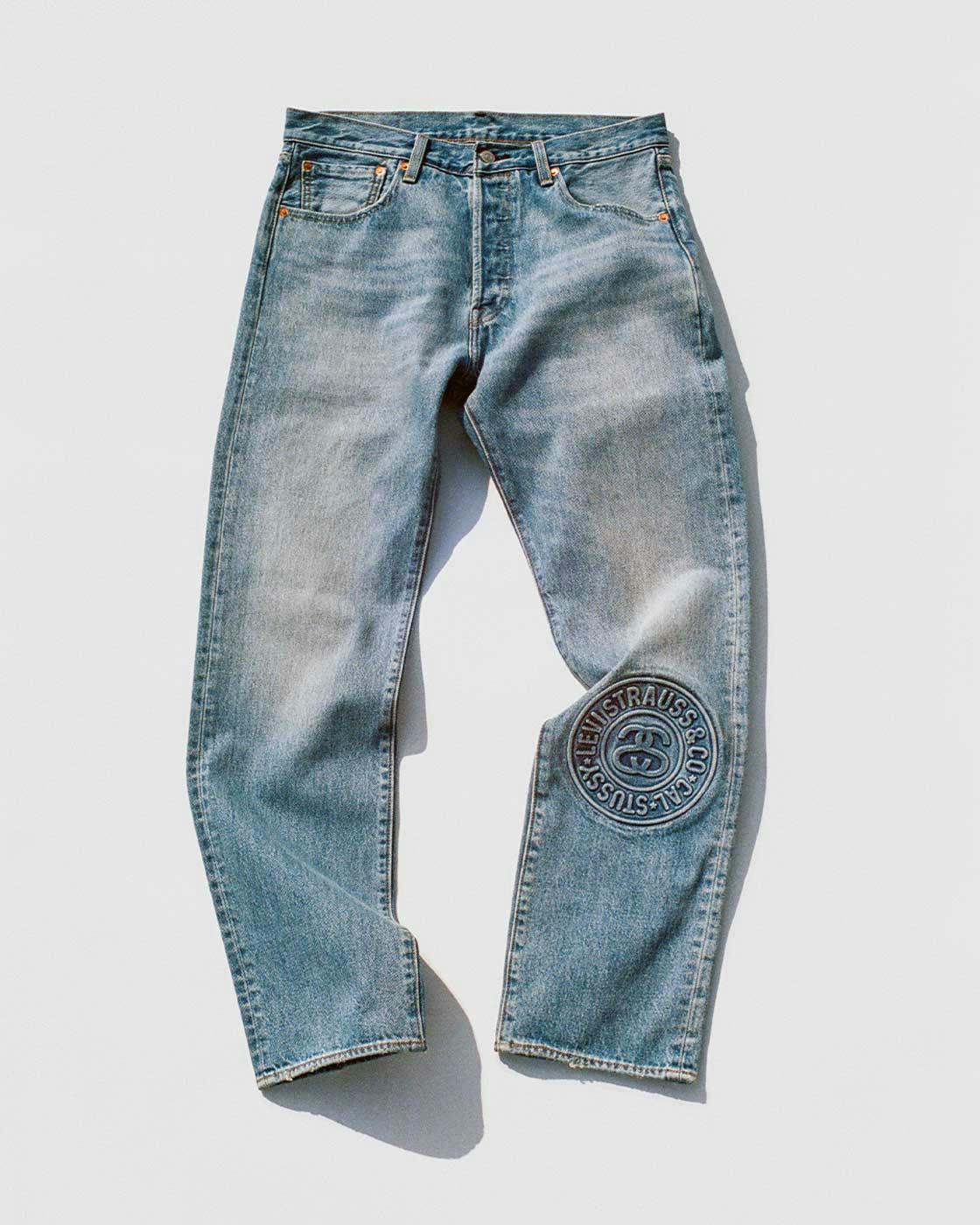 Although the initial teaser video didn't give too much away, besides a sense of lovey dovey summer vibes, we have an exclusive closer look at the new two-piece set.
Washed-out 501 jeans — part of the denim trousers' 150th anniversary in 2023 — and a good-old trucker jacket both feature bold co-branded logos, specifically debossed at the knee and back, affording Levi's some of that statement Stüssy flair.
More subtle details include co-branded pocket bags, rear tag, and flasher, all comparatively quiet compared to the debossed treatment.
On the inside of the Levi's jacket, a Stüssy-branded blanket quietly reiterates the all-powerful 8-Ball motif.
The teaser also focused on a pair of polar bear slippers in several suspiciously long shots – if only they were part of the gig, too.
Stüssy & Levi's latest link-up drops February 24 at Levi's website, stores, app, Stüssy's website, stores, and select Dover Street Market stores.