Japanese label Suicoke is best known for its offbeat, utilitarian-style sandal designs and for its collaborative releases with the likes of mastermind JAPAN, Tyler, the Creator, BAPE, and more.
While Highsnobiety is typically filled with limited edition sneakers, sandals have become an increasingly noteworthy part of the hype footwear conversation, and not just because it's summer. Despite the style usually being reserved for tourists, dads, and tourist dads, open-toed sandals by brands such as Suicoke, Birkenstock, and John Mayer favorite visvim have been luring the fashion crowd.
Much about Suicoke is shrouded in mystery. Its founders remain anonymous and parent company Orgy only opened its first physical store in April this year, following a Canada-based North American Suicoke webstore in 2017. People might recognize the brand's products, but few will know more other than the fact Suicoke is from Japan. For example, you might not know that Suicoke started out producing small accessories and hand-painted Russian dolls before moving into footwear.
"We believe that many brands are either positively or negatively affected by revealing the people behind the brand," says international sales manager Jinichi Leung. "At Suicoke, we plan to keep our image as open and up for interpretation as possible to avoid any sort of preconceived biases or favoritism. This allows the consumer to appreciate our products with a clean slate."
That anonymity extends to revealing anything about the inner workings of the company, with Leung declining to reveal how many designers work at the label.
Although the brand has been around since 2006, the opening of Orgy's multi-brand store in Tokyo is the first time Suicoke has had a physical home of its own. Leung puts the decision to open a store down to wanting to "show the brand's aesthetic and vibe through a physical medium" that isn't managed by an external stockist.
Suicoke's measured approach is also reflected in how it chooses the brands with whom it collaborates. "No matter the size or popularity, we tend to gravitate towards brands with a distinctive philosophy," says Leung. Suicoke built its name partly through strong collaborations at home in Japan before branching out into North America and Europe.
What's clear is that Suicoke places the "vibe" and "aesthetic" above all else. It informs the anonymity, the selective collaborations, and the snail's-pace approach to brick-and-mortar retail.
Not that Suicoke is completely opaque. It's easy to be confused or overwhelmed by the number of sandal styles Suicoke offers (there are a lot), but Leung was happy to explain. "The V-Line features our premium line of footwear with the best materials," he says. "Our M-Line is more of our fashion casual line. Finally, the O-Line is our entry-level tier."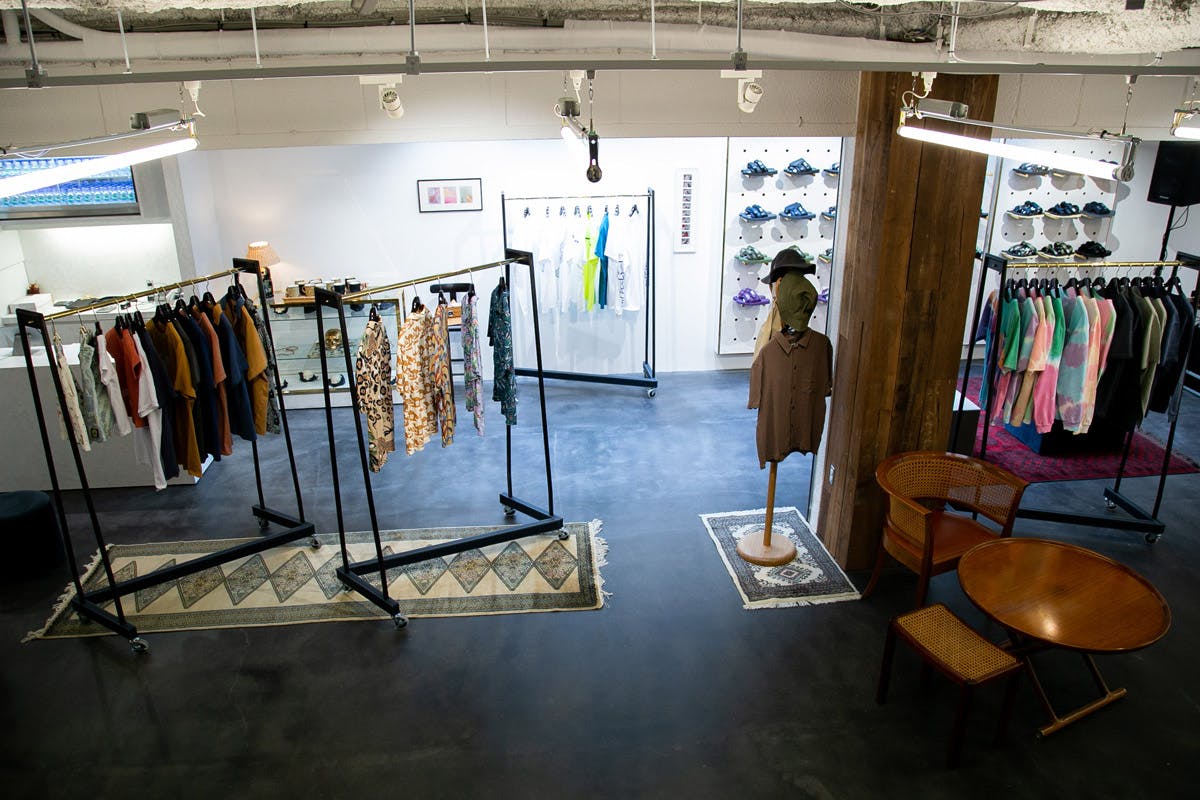 Leung also reveals that the Vibram soles Suicoke uses are actually proprietary soles developed in partnership with the famous Italian outsole manufacturer. Suicoke also uses Vibram's Arctic Grip for slip-proofing on wet ice, as well as waterproofing and anti-bacterial technologies.
Suicoke doesn't want to paint itself into a corner with its designs, however. "We don't aim to restrict our products for a particular setting or environment," says Leung. "We appreciate all types of consumers, from hikers to fashion people."
But there is an overarching goal that Suicoke hopes to someday achieve. "We would like to break the barriers placed on sandals as casual dress attire," explains Leung. "If, one day, similar to jeans, you could find Suicoke products at a red carpet or high dress attire event, we would be happy."
John Mayer, over to you.
To stay updated on everything happening in the sneaker world, follow @Highsnobietysneakers on Instagram, check our sneaker release date calendar, and subscribe to our sneaker chatbot on Facebook to receive lightning quick updates to your inbox.