It's hard to imagine that there's any space left to conquer in the NFT world, which in the past couple of months has brought us the likes of everything from fragrances to jewelry. But Superplastic, the luxury collectibles brand based around the animalistic pop-characters created by Paul Budnitz, claim to be entering uncharted territory with the drop of their third NFT series, SUPER TRAGIC, that features "the first ever collaboration between a living and a virtual artist."
Launched on April 18 on Nifty Gateway, SUPER TRAGIC is a collaboration with the artist Matt Gondek and is made up of five animated NFTs. Each NFT features a Superplastic character being destroyed by Gondek's own duck-like characters, The Little Shits. In addition, they also sold four limited edition auction pieces as part of the same NFT collection.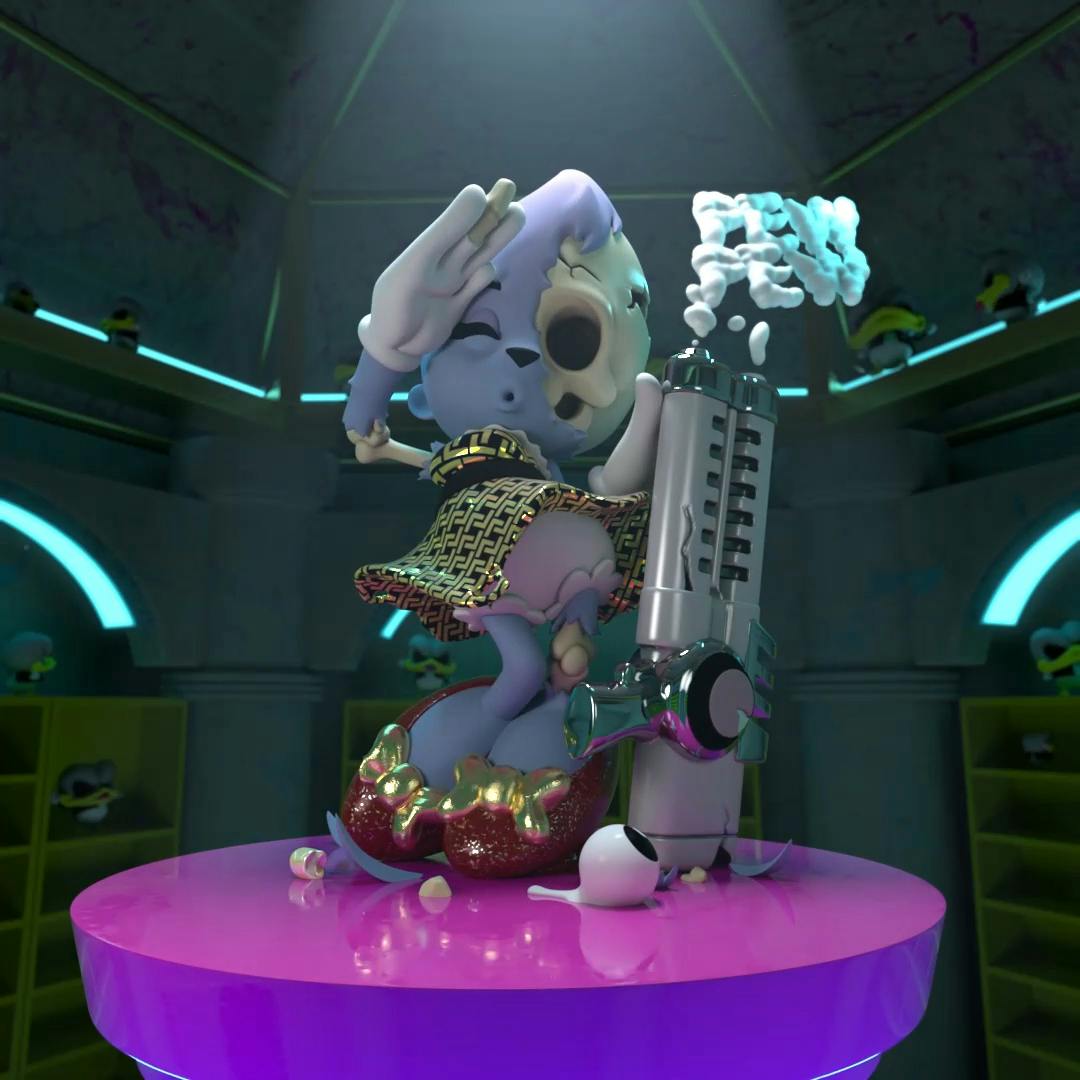 NFTs seem to be par for the course for Superplastic, whose characters take on the roles of real people, indulging in sex, drugs, and debauchery. Even in a pre-NFT world, their characters were doing collaborations with the likes of Pop Smoke and Lil Nas X. As Paul Budnitz continues, "Our characters have their own personalities. They act and live and do all this shit, just the same as anyone else. But they also do the stuff that anime characters do. So Janky gets the shit kicked out of him; he even died recently. While Guggimon was in rehab recently for a while. That's also what we mean when we say this is the first collaboration between a virtual and a living artist."
It's an aspect of gamification that the brand used for earlier NFT releases. Their second NFT, which was released in February, featured NFTs that had to be purchased at certain times, or collected together to unlock rarer drops or particular features. In contrast, their first NFT drop (that happened on Nifty Gateway last November), was more traditional, with limited-edition characters selling for upwards of 70K.
NFTs in general have been a way for brands to open up their wares to a new audience. Although the bigger blue-chip brands have been hesitant to get into the NFT market out of fears that it's just a fad, they have offered many artists a new audience and a way to certify their work.
For Gondek, NFTs can be a way of democratizing the art world in general, "I think with anything that's brand new, there's an explosion of growth. Anytime a human sees a way to make some money, the market is flooded. It's great what's going on, but NFTs will be beneficial most for its certificate of authenticity. When you sell a print or a painting, it comes with a certificate of authenticity, which right now is just a piece of cardboard with a foil stamp on it. Someone can replicate that, but now we're able to attach work to a blockchain and show proof of ownership, clear across the board. I think that's really going to be the future of it."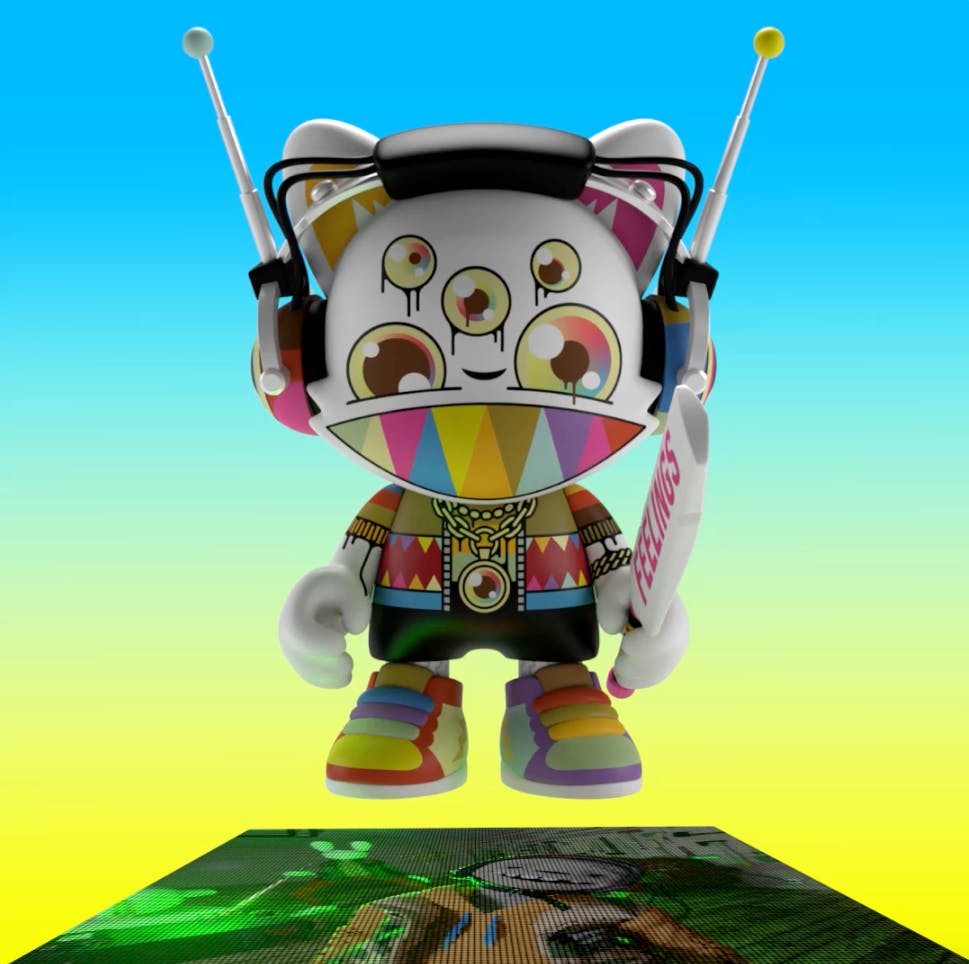 By being able to sell releases as videos with story lines and arches, NFTs opens up a whole new realm of possibilities for brands like Superplastic. It's clear that we're still in the early stages of where the medium can take us, especially once they become available to a larger audience. As Budnitz notes, "NFTs are a blockchain art form, so we're really interested in things that you can do that create both an experience and scarcity and also improve the art itself, using that part of the art form. My hope is that once the form is democratized, the great stuff will rise to the top in a way that's a bit better than having a few gallery owners decide what's good."