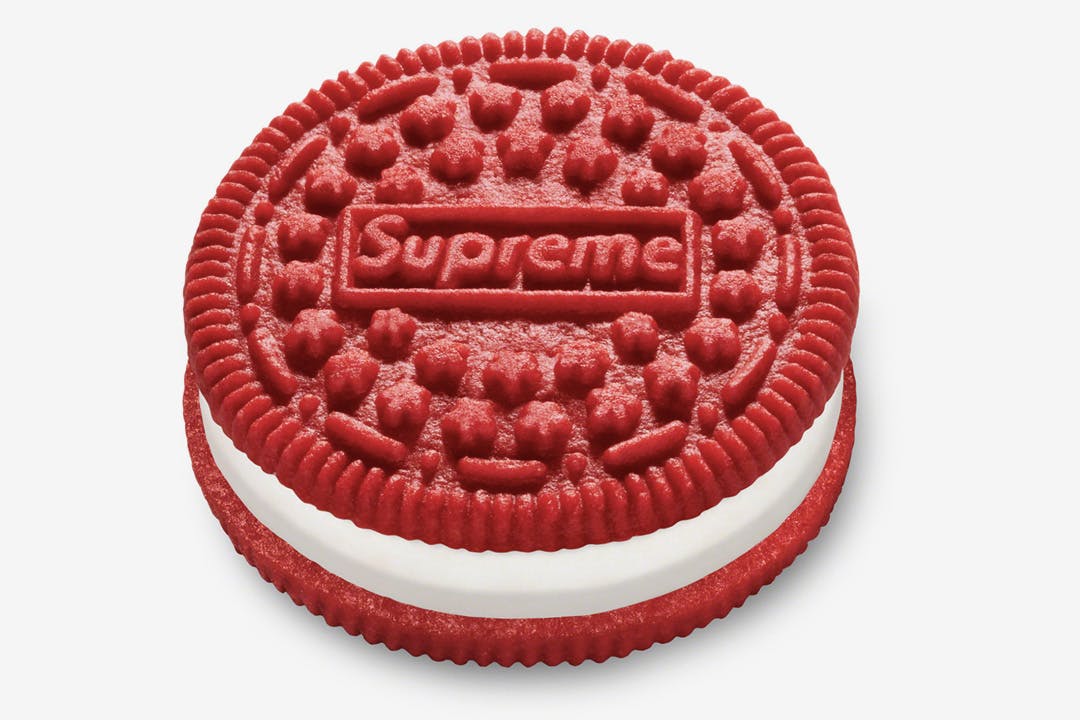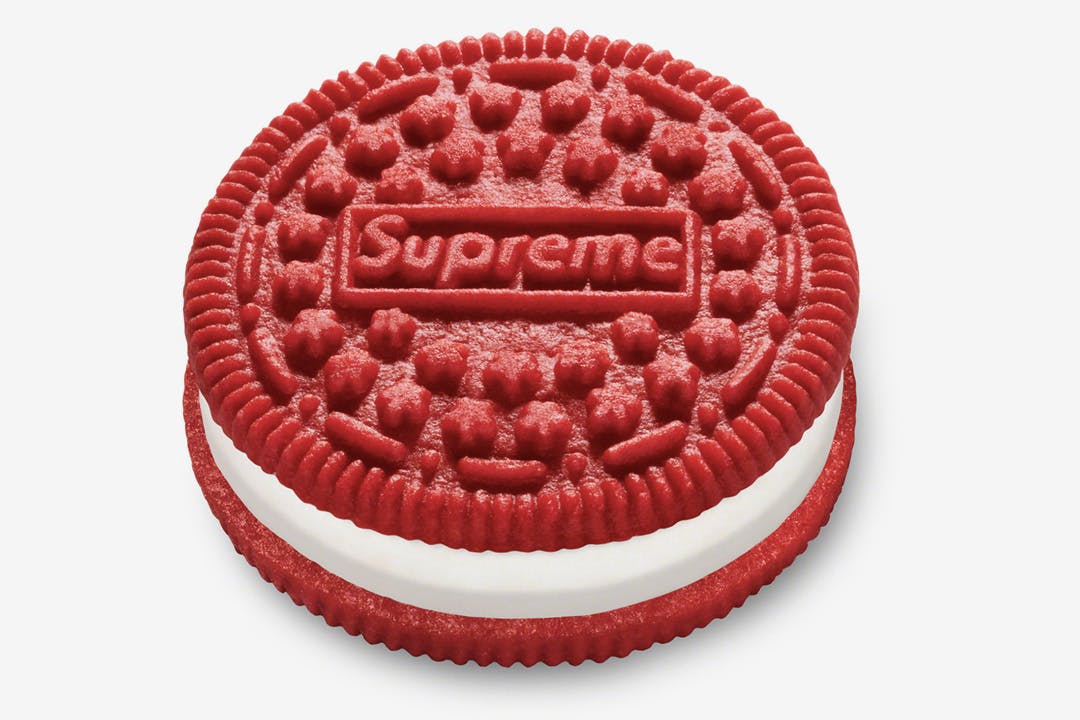 Supreme sent the internet into a frenzy when it unveiled an Oreo collaboration. The cookies are set to drop later today but since they were teased online, the unreleased $8 cookies have been reselling for thousands, making the chance of getting your hands on the bogo-colored treat very slim. That is, of course, unless you make Supreme x Oreo cookies yourself.
YouTube channel Unnecessary Inventions has now created a how-to video for DIY Supreme Oreos. The channel known for creating "fake products that solve problems that don't actually exist," shows fans how to get their hands on the highly-anticipated collaboration without having to dish out $15,000.
In the DIY video, Unnecessary Inventions' Manny Benedetto documents his no-bake recipe for crafting convincing Supreme x Oreos. Firstly, he created a 3D model of the actual cookie and cast it in silicone. Then he created a bright red batter with crumbles of Golden Oreos and red food coloring, and filled this into the silicone molds. These were then placed in the fridge to set, before they were popped out and filled with Oreo frosting.
Want to get in on the action? Check out Unnecessary Inventions' tutorial for DIY Supreme x Oreos below.