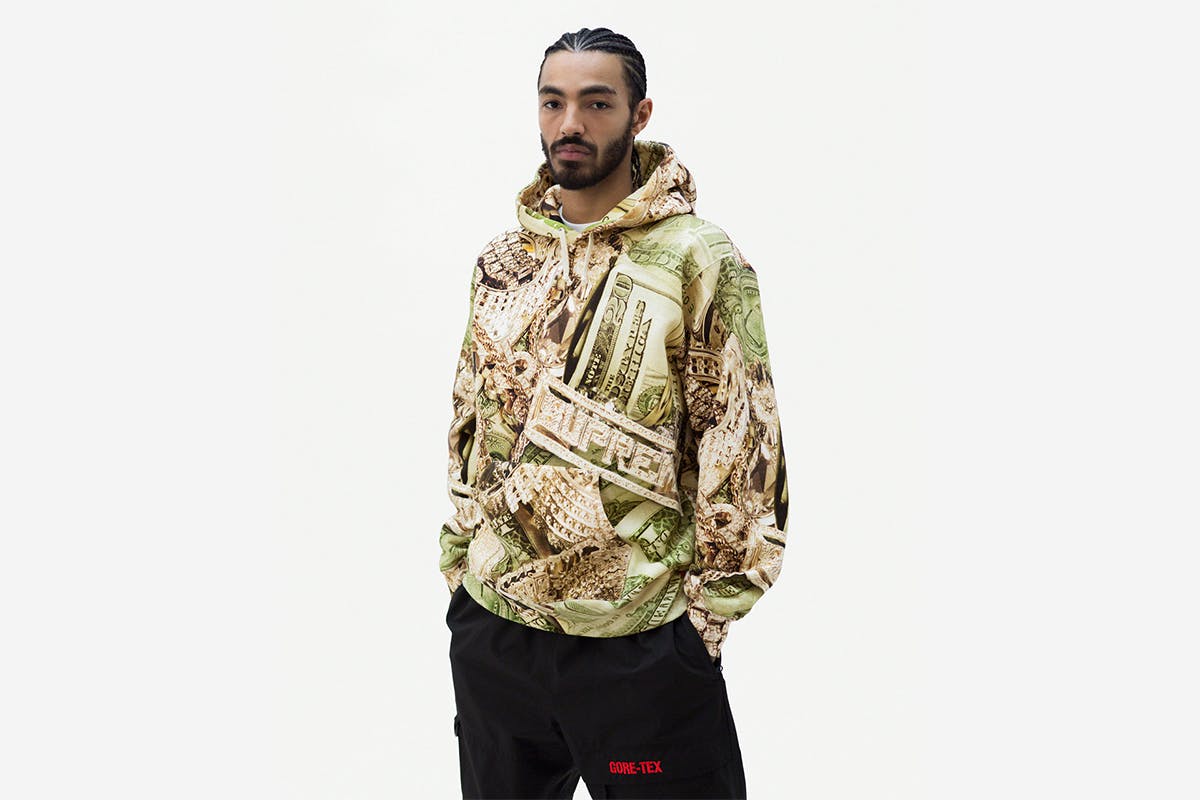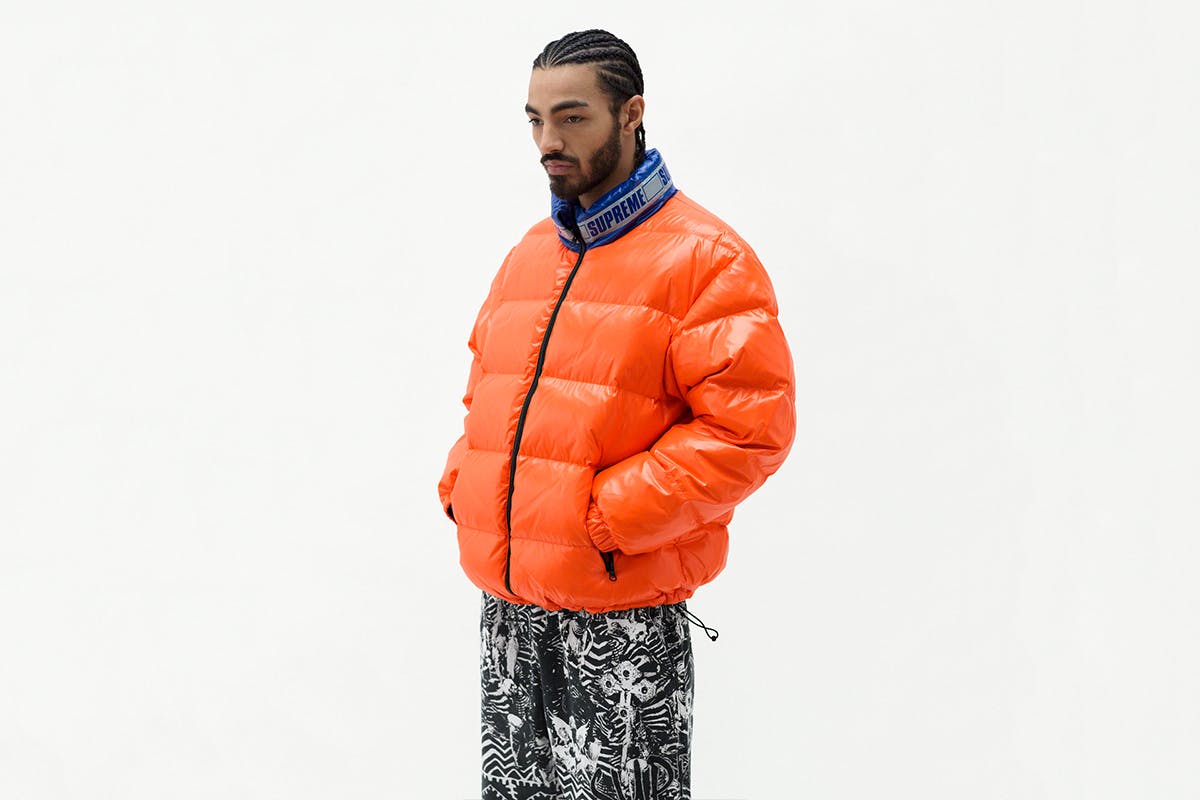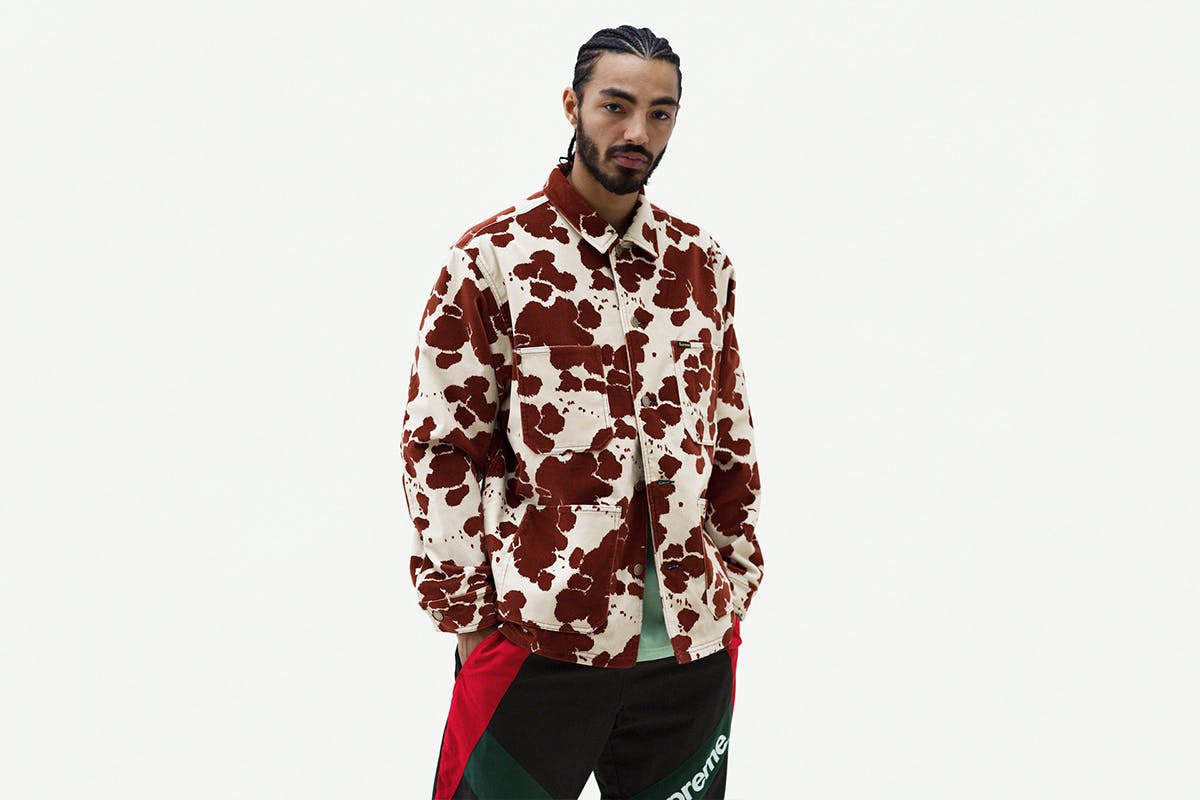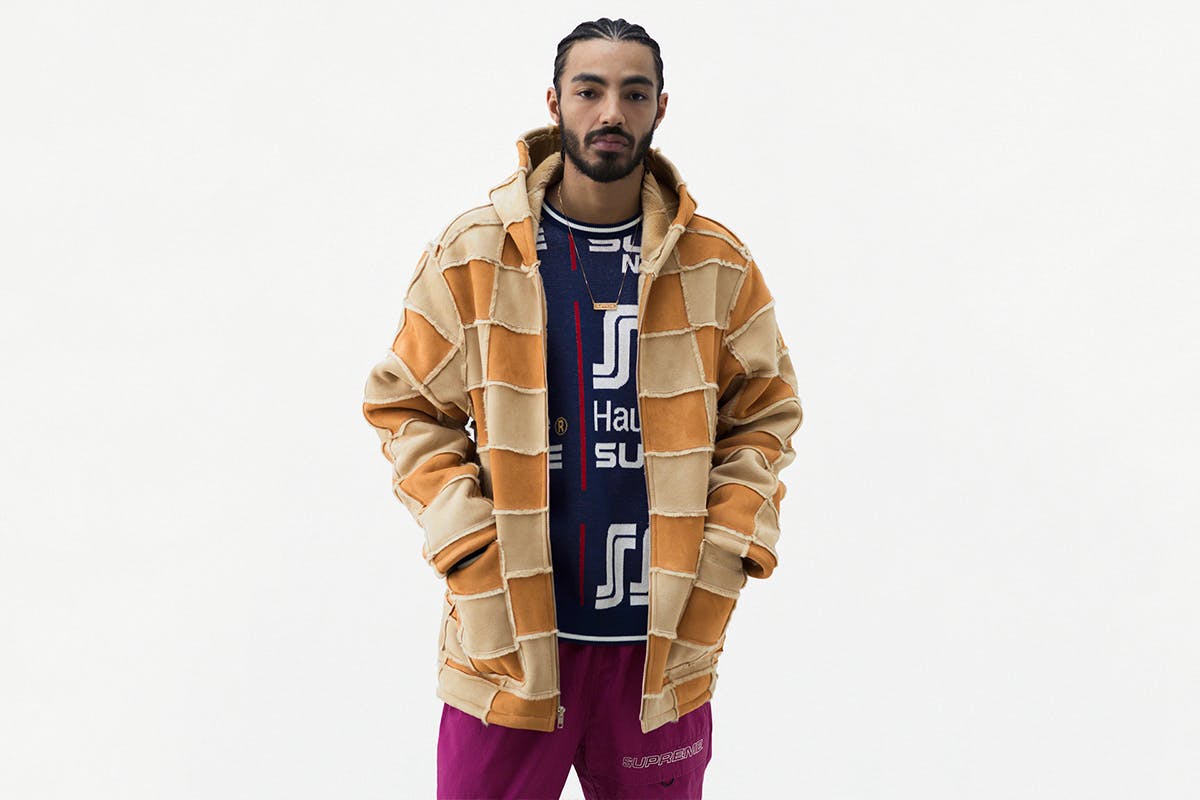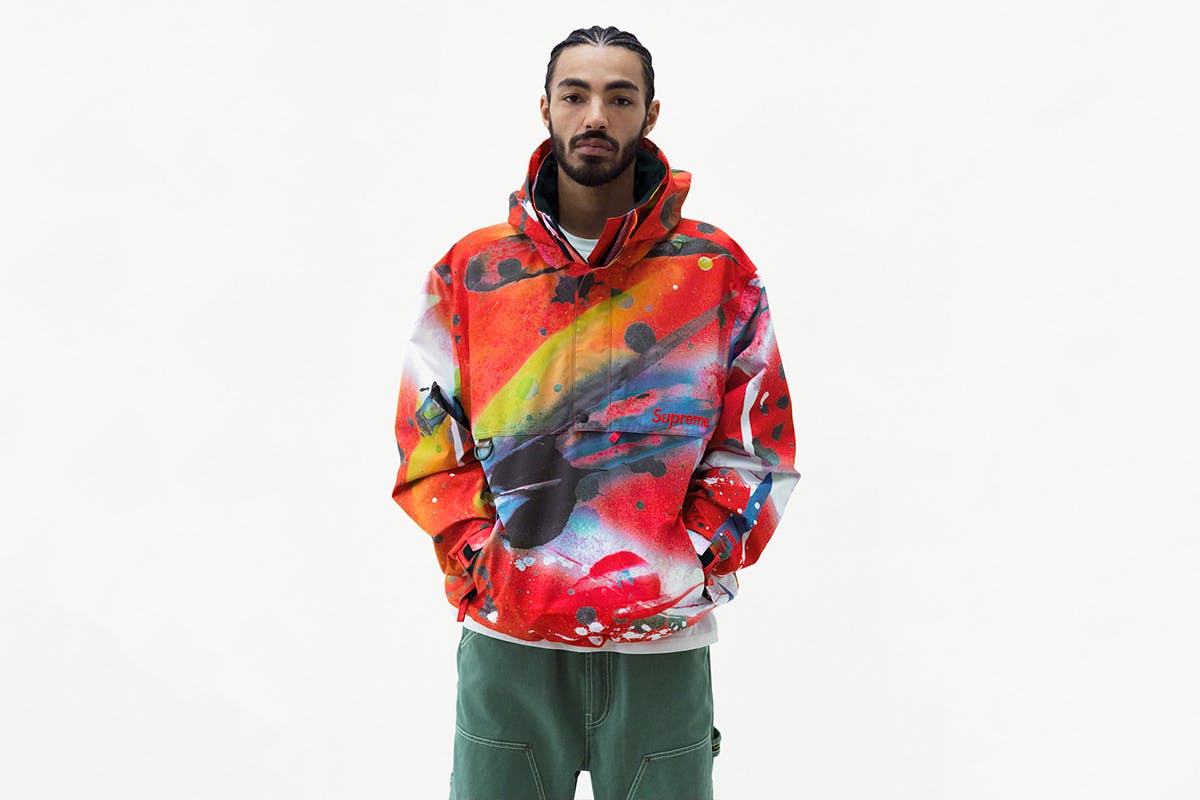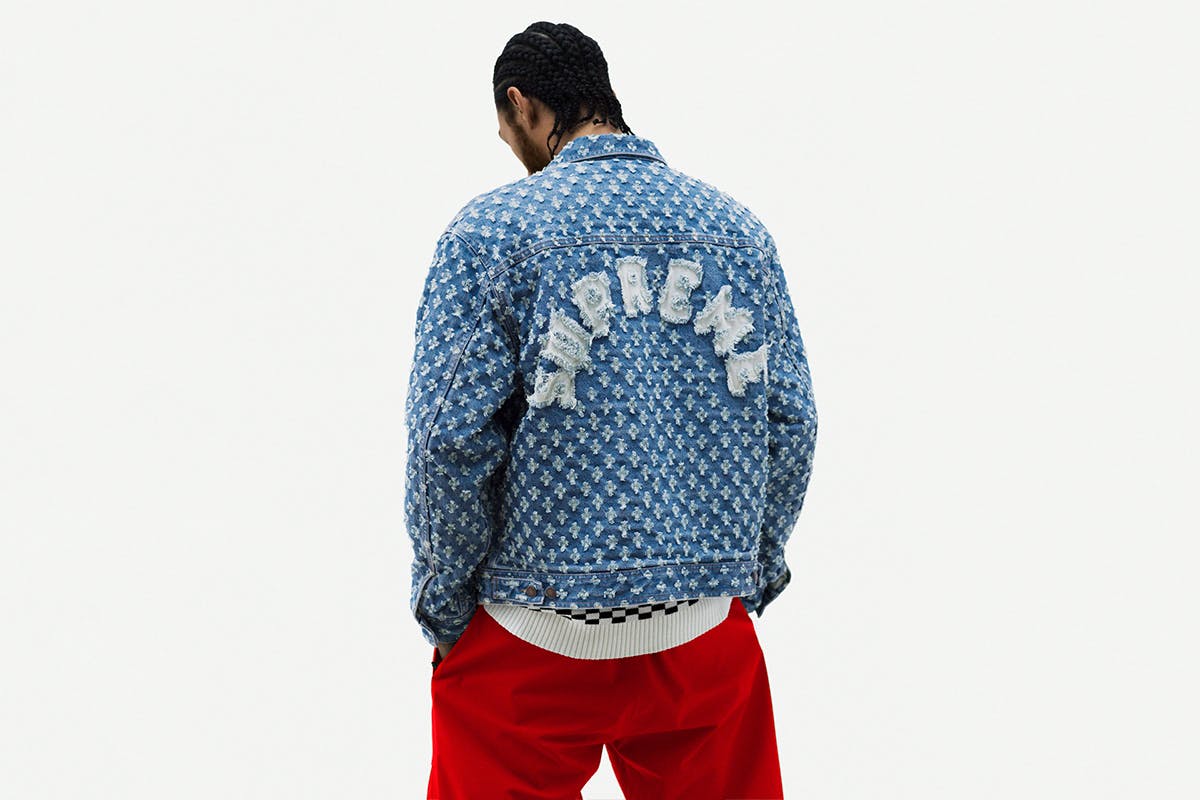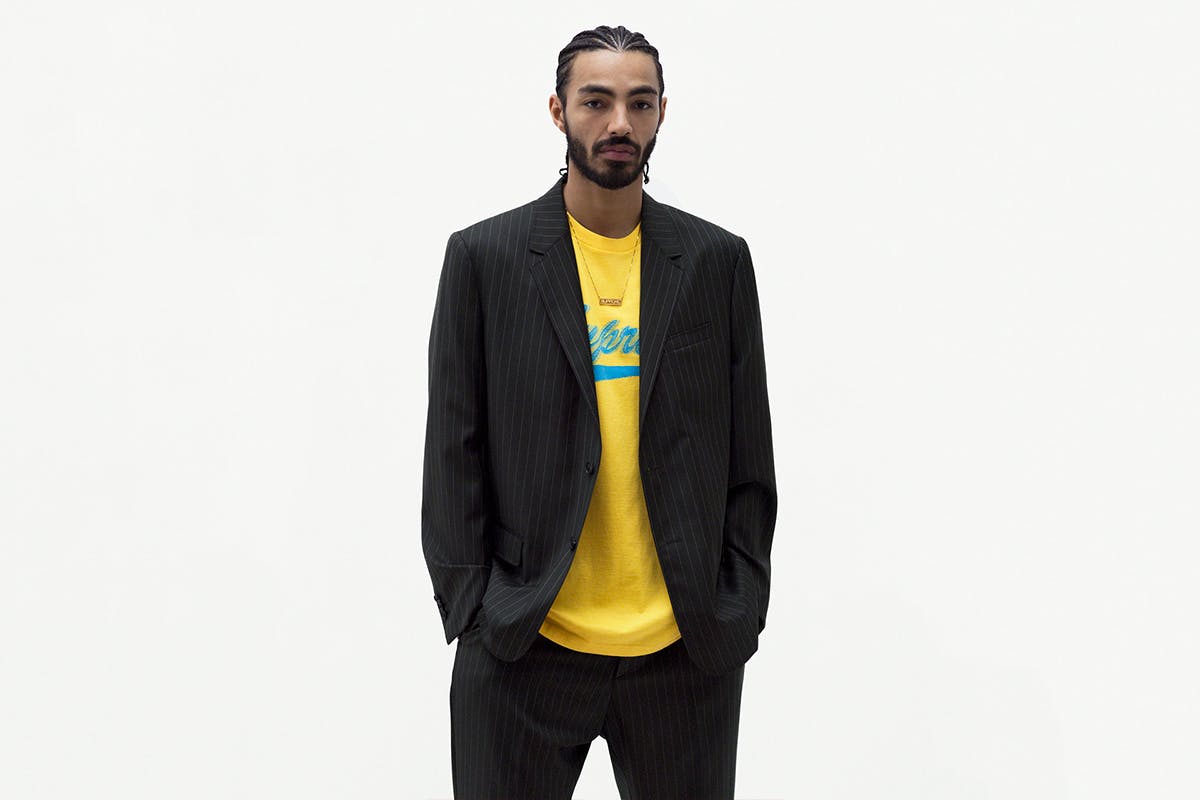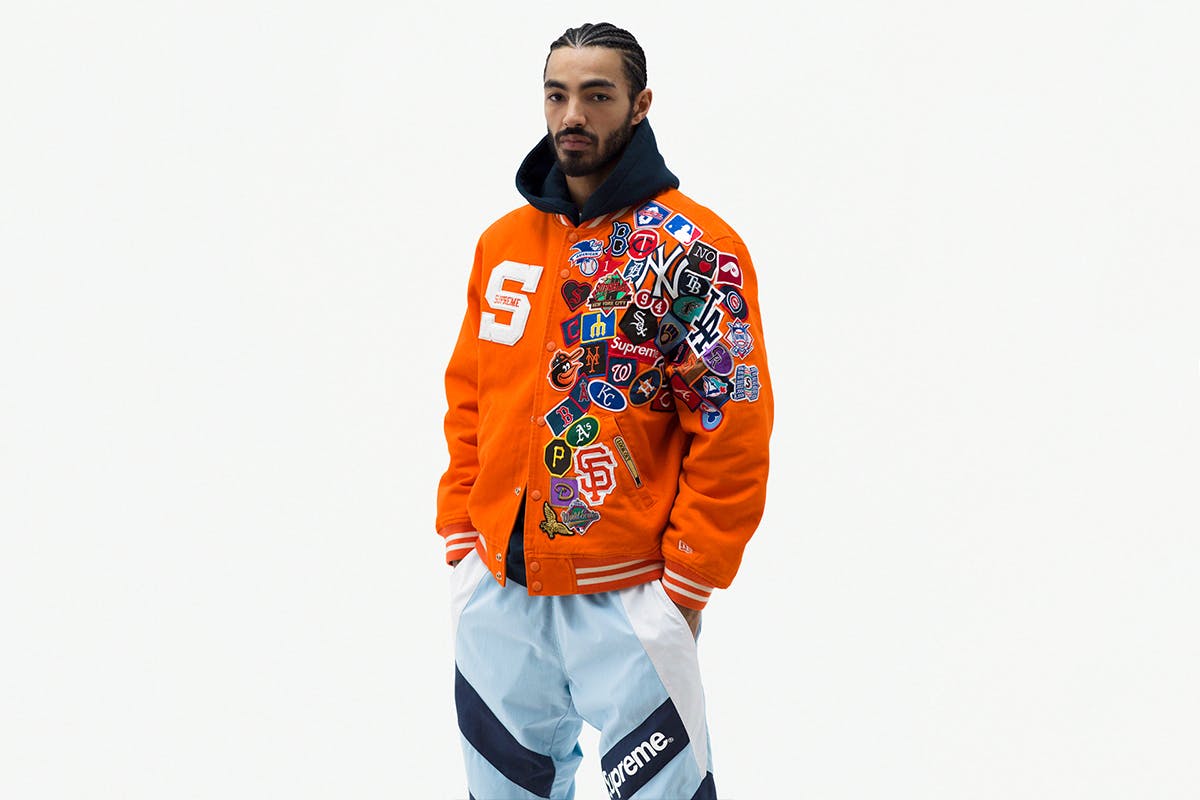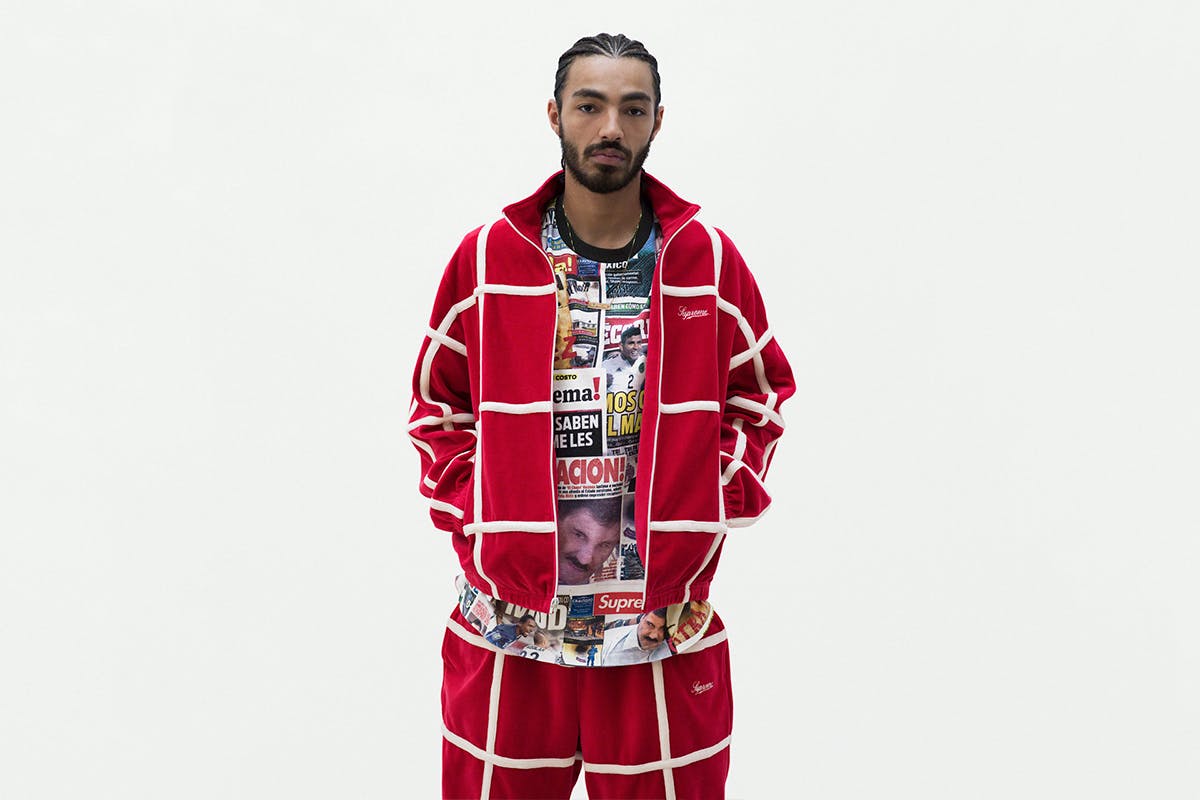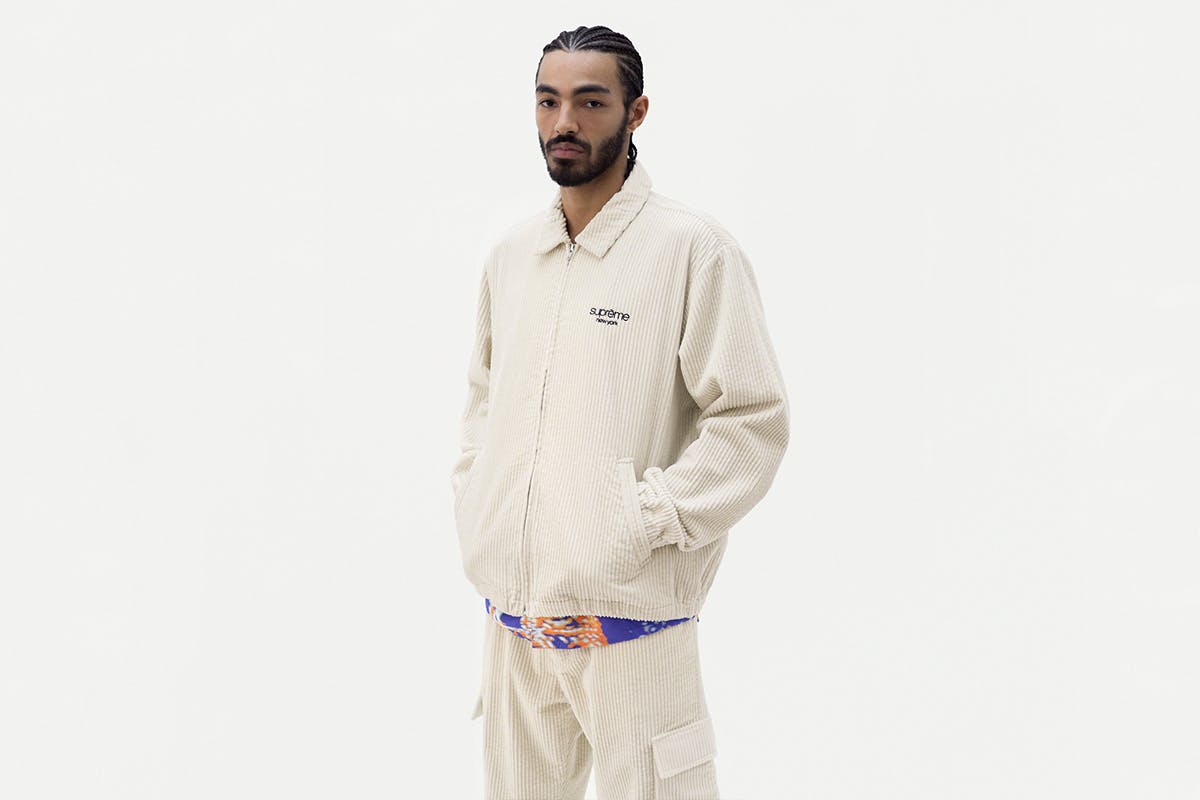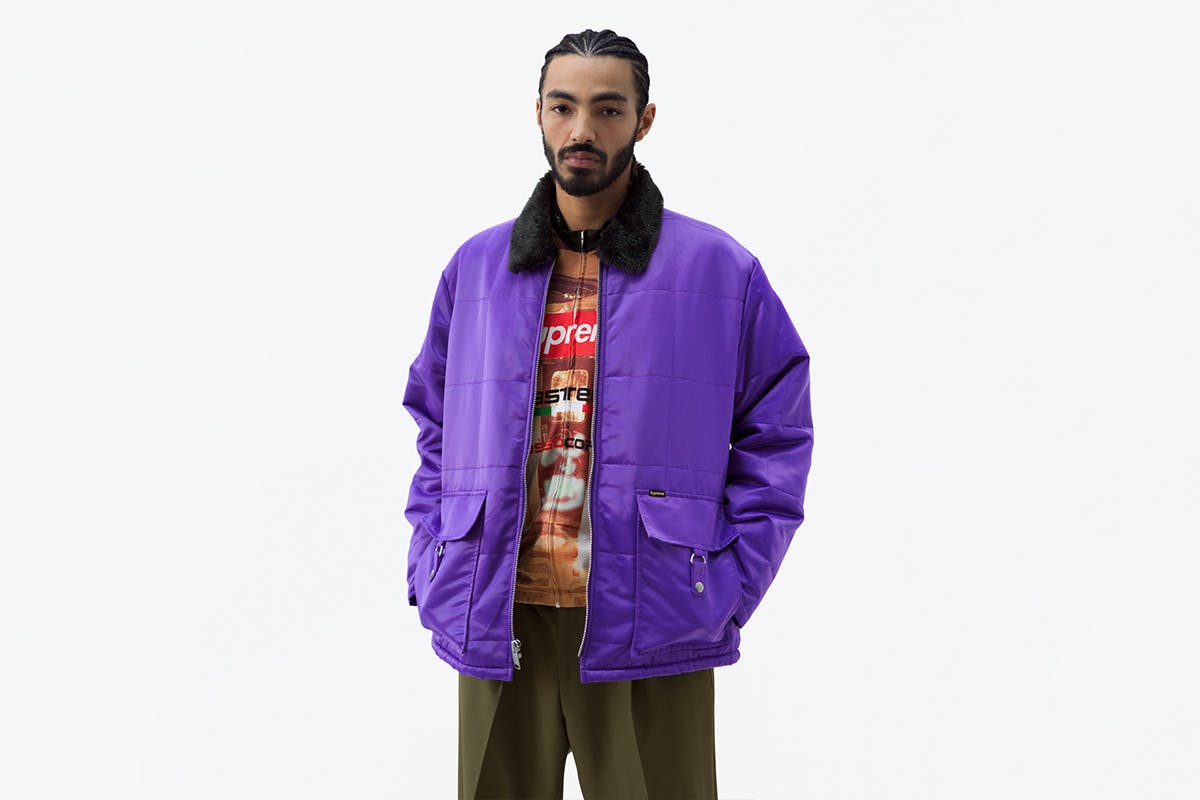 Brand: Supreme
Season: Spring/Summer 2020
Key Pieces: The crewneck sweatshirt in slide #26 is a tribute to Naomi Campbell, as photographed by Pamela Hanson with additional artwork from Mark Gonzales.
Release Date: February 20 at Supreme's New York, Los Angeles and European locations, whereas Japan is expected to see a release on February 22. You can buy online from Supreme's official store on February 27.
Buy: Supreme
Editor's Notes: Supreme has just dropped the lookbook for its Spring/Summer 2020 collection starring Sage Elsesser.
In addition to the graphic crewneck and varsity jacket mentioned above, the new lookbook previews a range of colorful short-sleeve shirts, graphic tees, denim jackets, pinstripe suits, polka-dot cardigans, basketball jerseys, hoodies, patchwork suede jackets, and more.
Collaborations include an exclusive waterproof jacket made with Vanson leathers, a new pair of Nike Air Force 1 Lows, Kangol Bermuda hats, and GORE-TEX technology.
You'll find various references within the collection including graphics depicting Che Guevera, Miles Davis, Naomi Campbell, Tupac, and original artwork from Keegan Dakkar.
Head here to see this season's Supreme accessories.