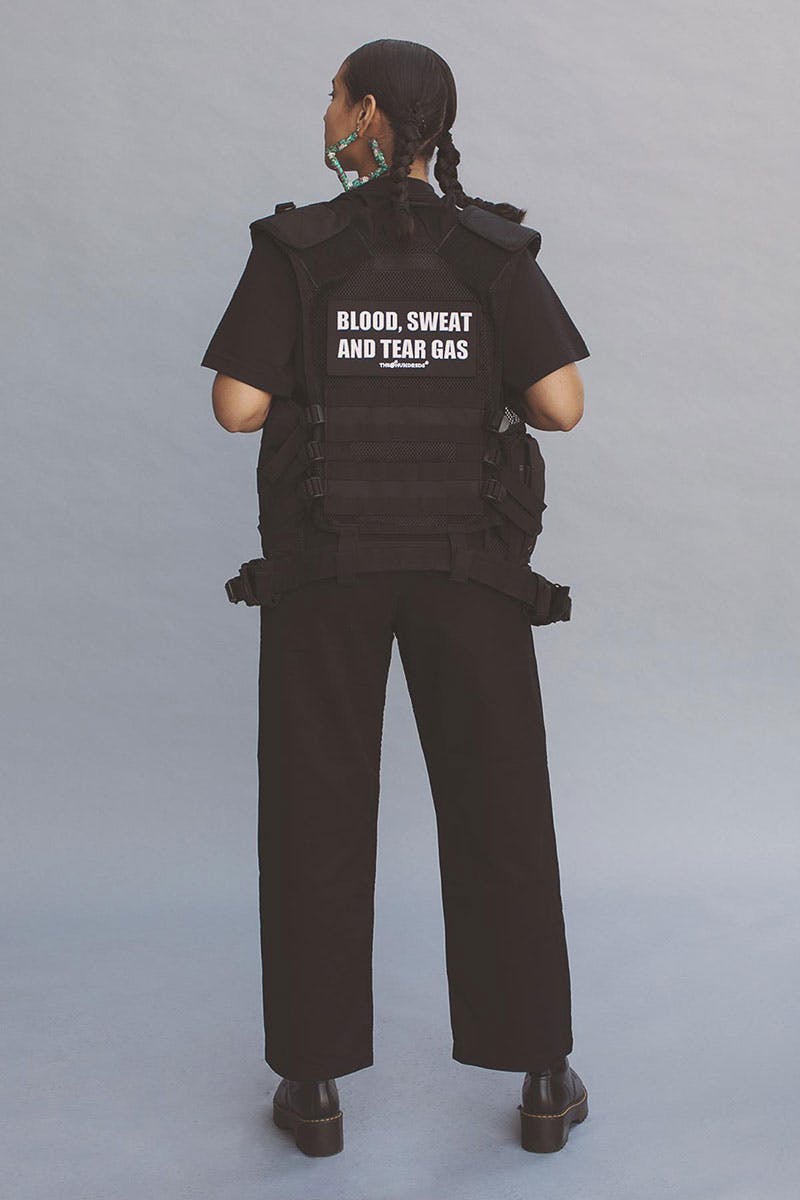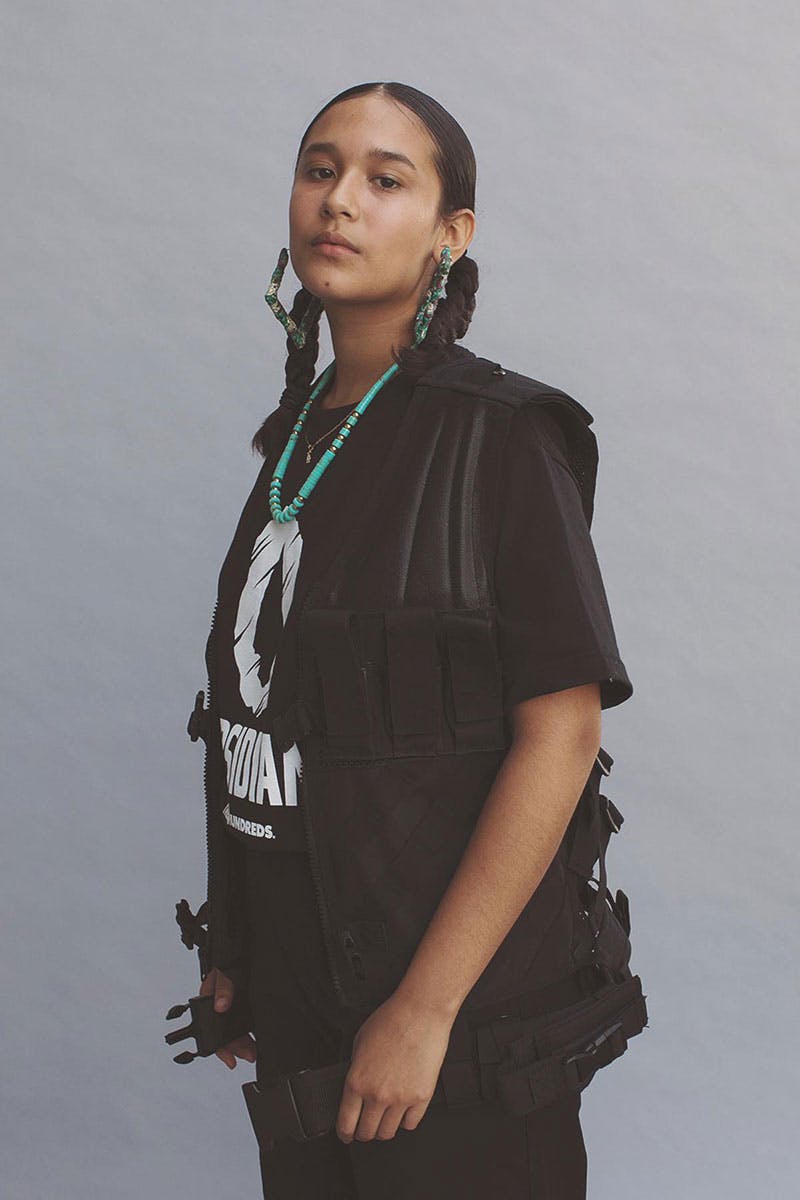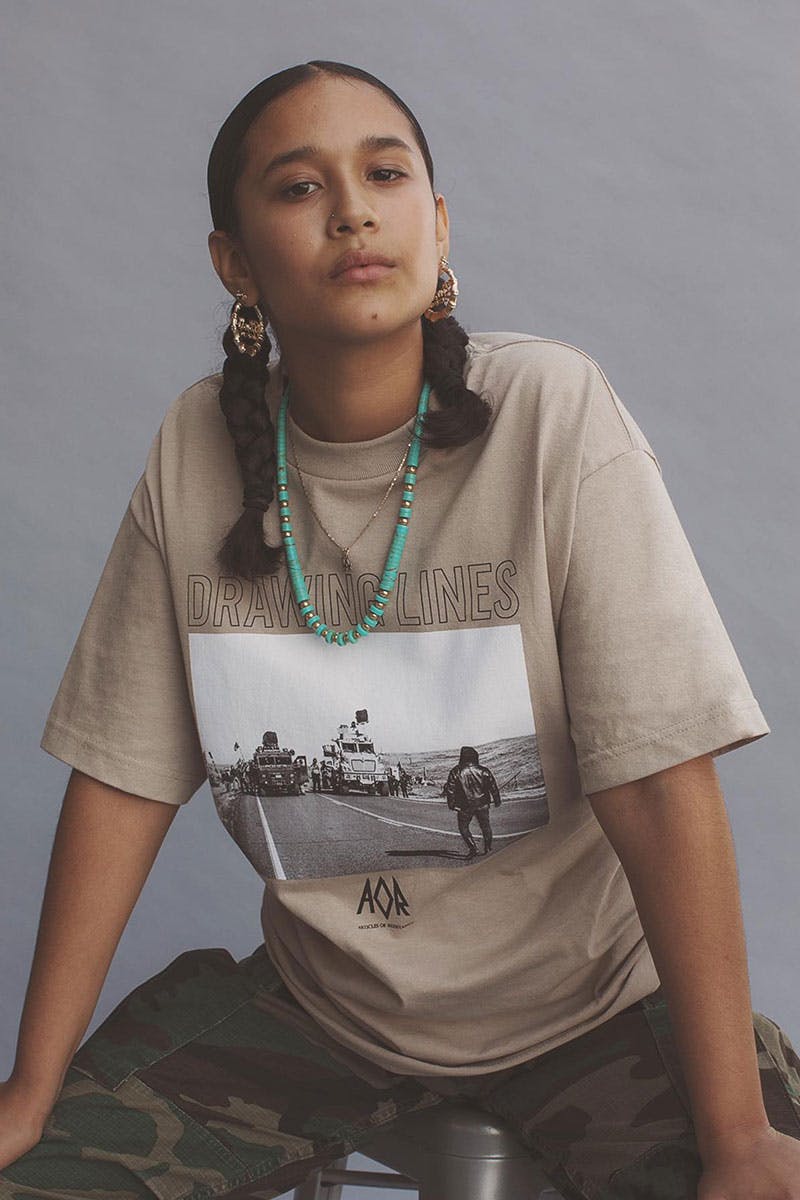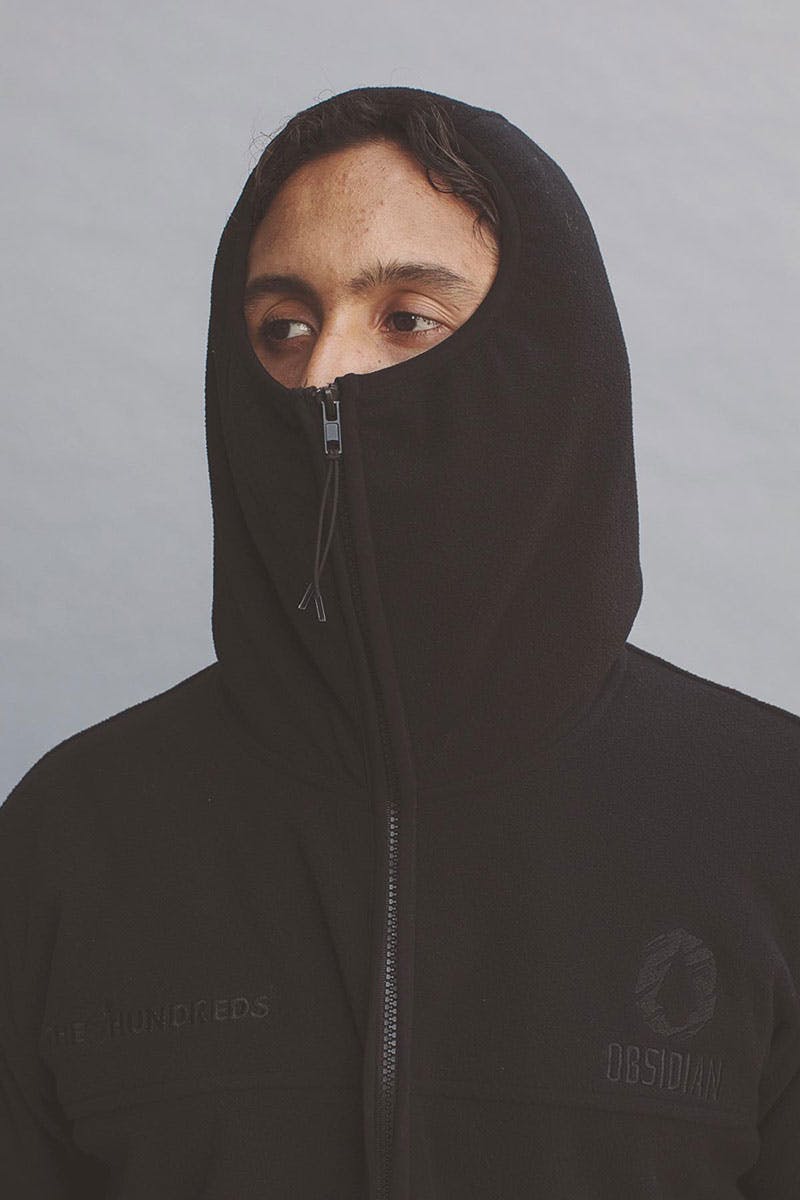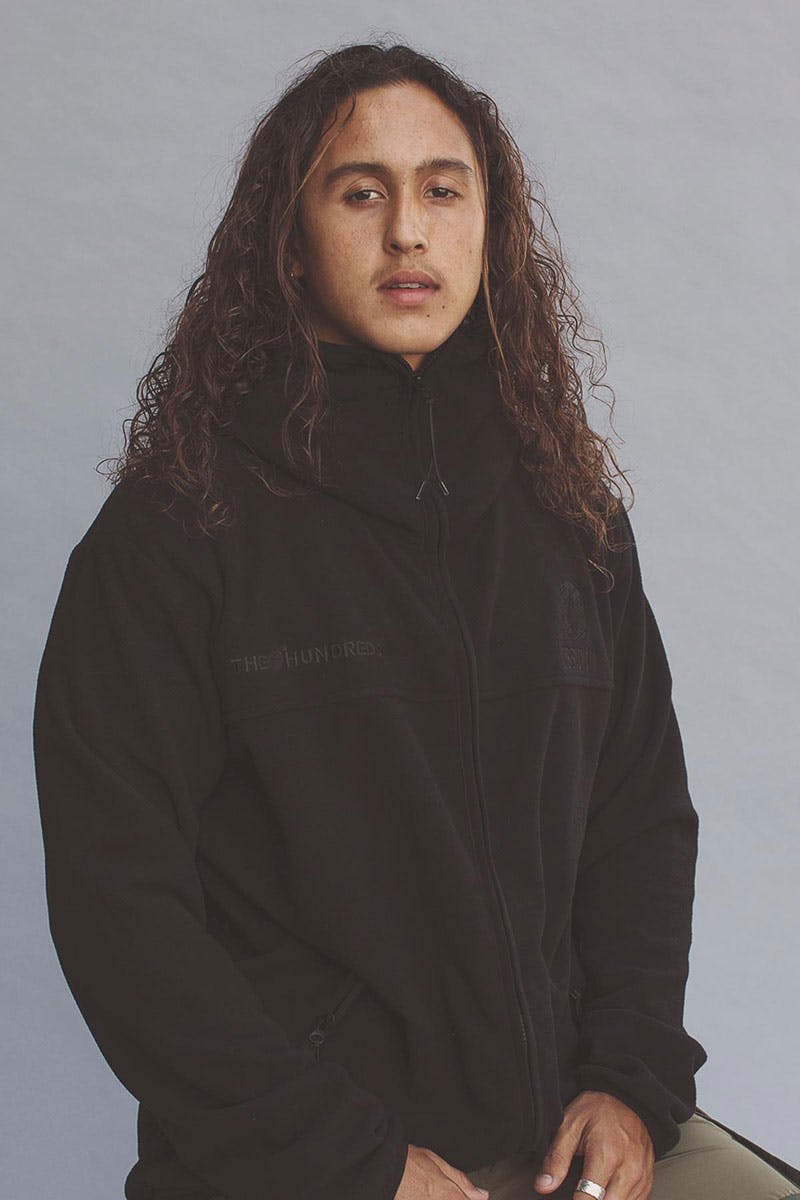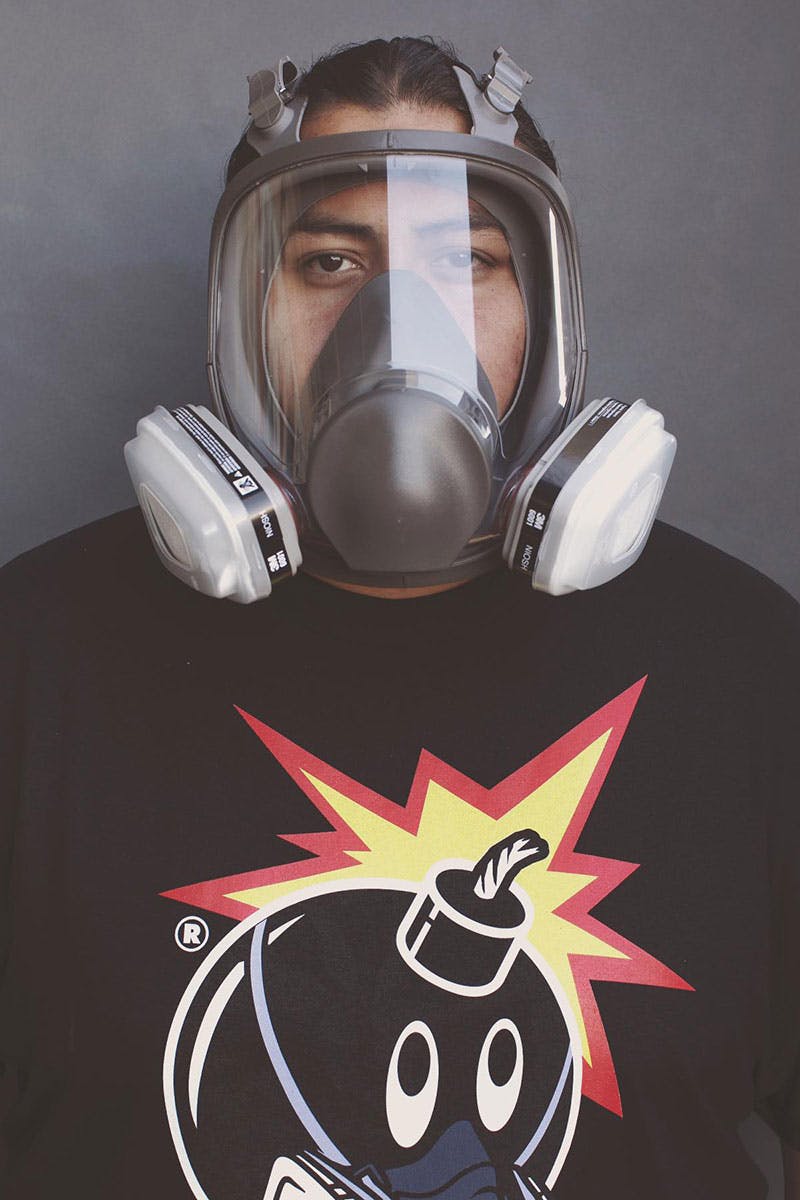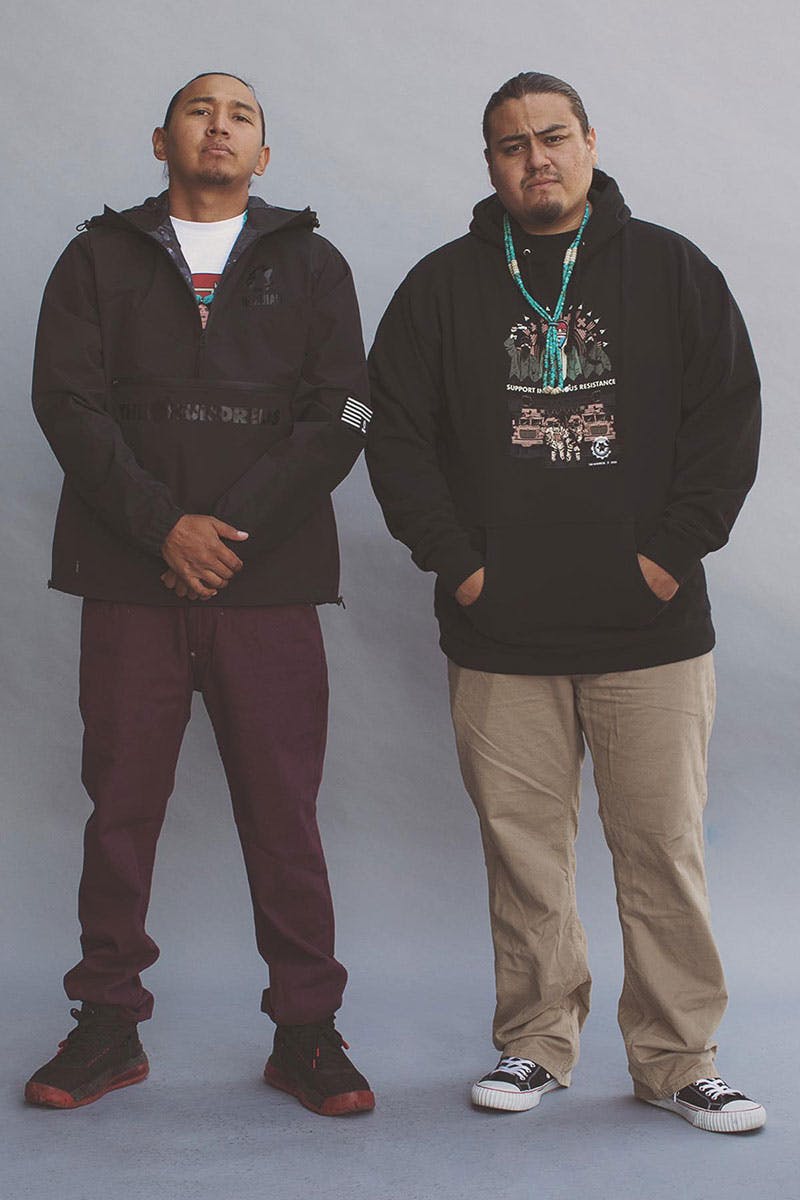 Brand: The Hundreds  x Obsidian
Key Pieces: The utility vest modelled after a bullet-proof vest with "Blood, Sweat and Tear Gas" inscribed on the back is a clear standout. Featuring multiple adjustable straps and padding, the piece subverts tropes of violence and brutality that Native Americans have endured.
Release Date: October 14
Buy: The Hundreds app, online shop, The Hundreds Los Angeles, and select stockists around the globe
Editor's Notes: October 14, 2019, is the first time the City of Los Angeles will officially recognize the former Columbus Day as Indigenous Peoples' Day. To mark the occasion The Hundreds linked up with Obsidian, an entity which brings together four indigenous-owned brands, to create a capsule collection which shines a light on the issue indigenous people are still fighting for.
"With this Collection, we are spreading the word and equipping the soldiers with pieces that share a message and serve tactical purposes," The Hundreds explains. The collection features tactical gear which gives a nod to the struggle for social justice, including gas masks, balaclavas and utility vests, as well as thought-provoking graphic t-shirts, hoodies and hats.
All profits from The Hundreds X Obsidian collection will be donated to support Indigenous causes, split between two beneficiaries. First, in support of the Tiny House Warriors, whose mission is to halt the construction of the Trans Mountain pipeline. Secondly, helping Obsidian's efforts to teach Indigenous youth healthy coping skills through expressive arts, traveling the Americas spreading their message of hope and resilience.
On this week's episode of The Dropcast, we are joined by Treis Hill and Rob Cristofaro, partners-in-crime at Alife, who are on to celebrate the 20th anniversary of the New York City-based lifestyle, street, and skatewear brand.