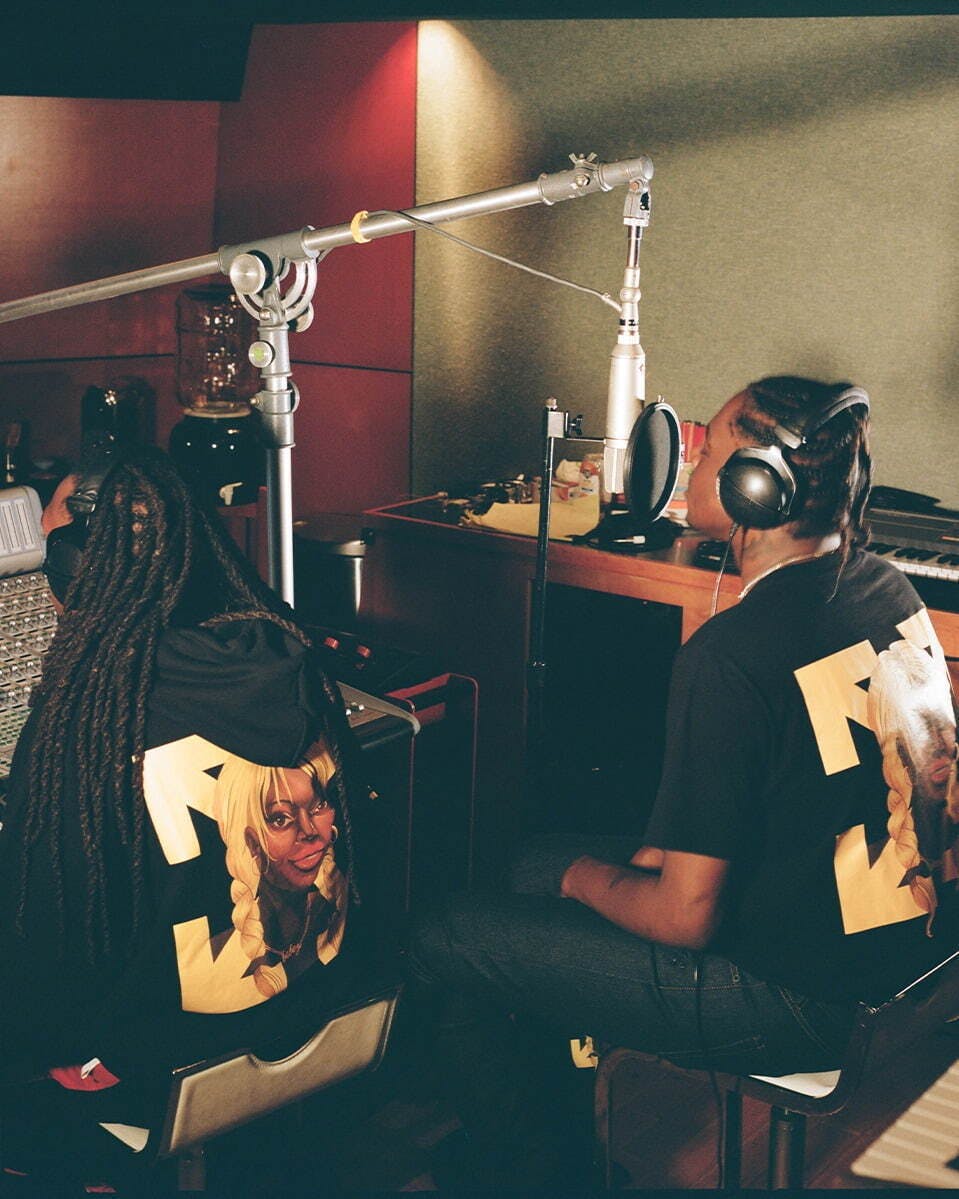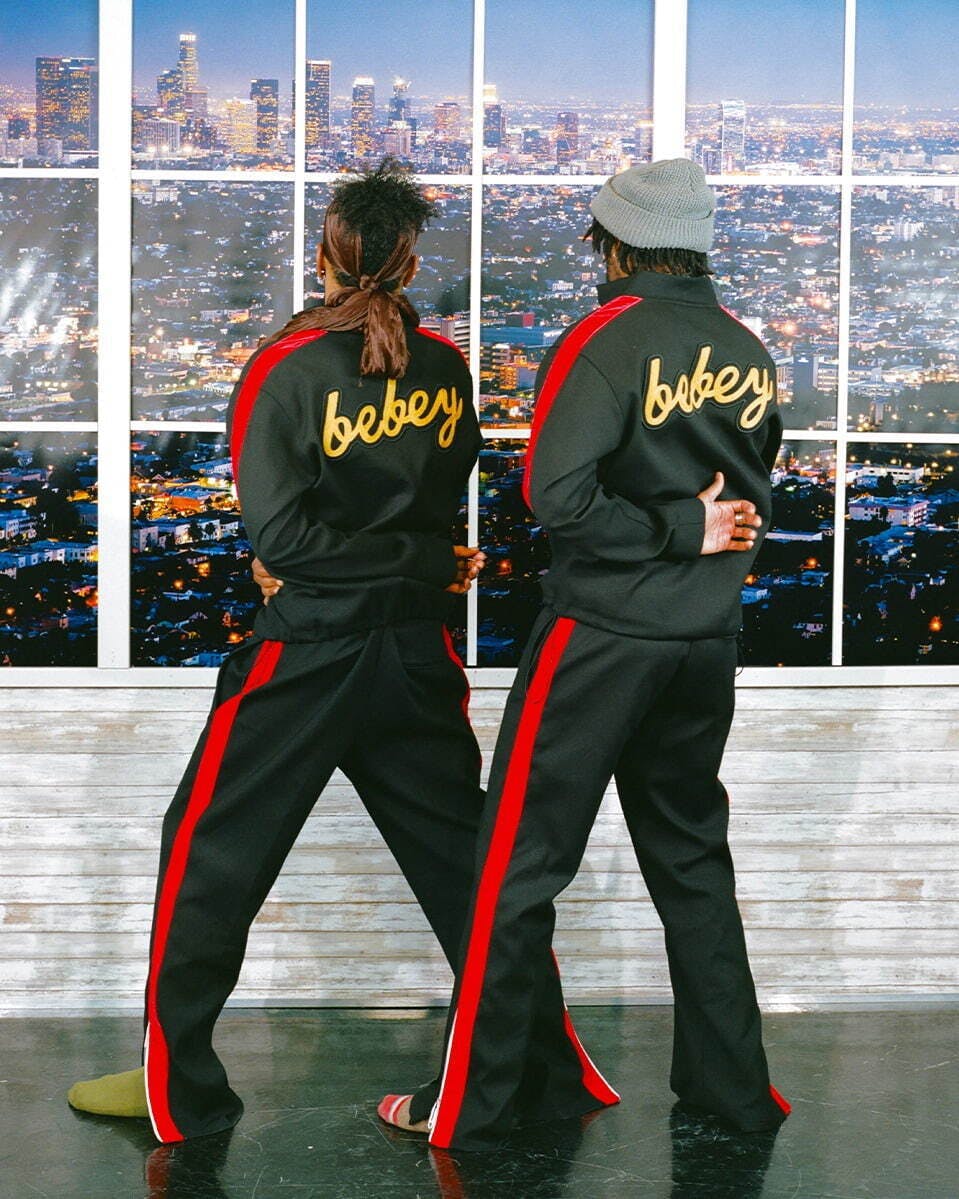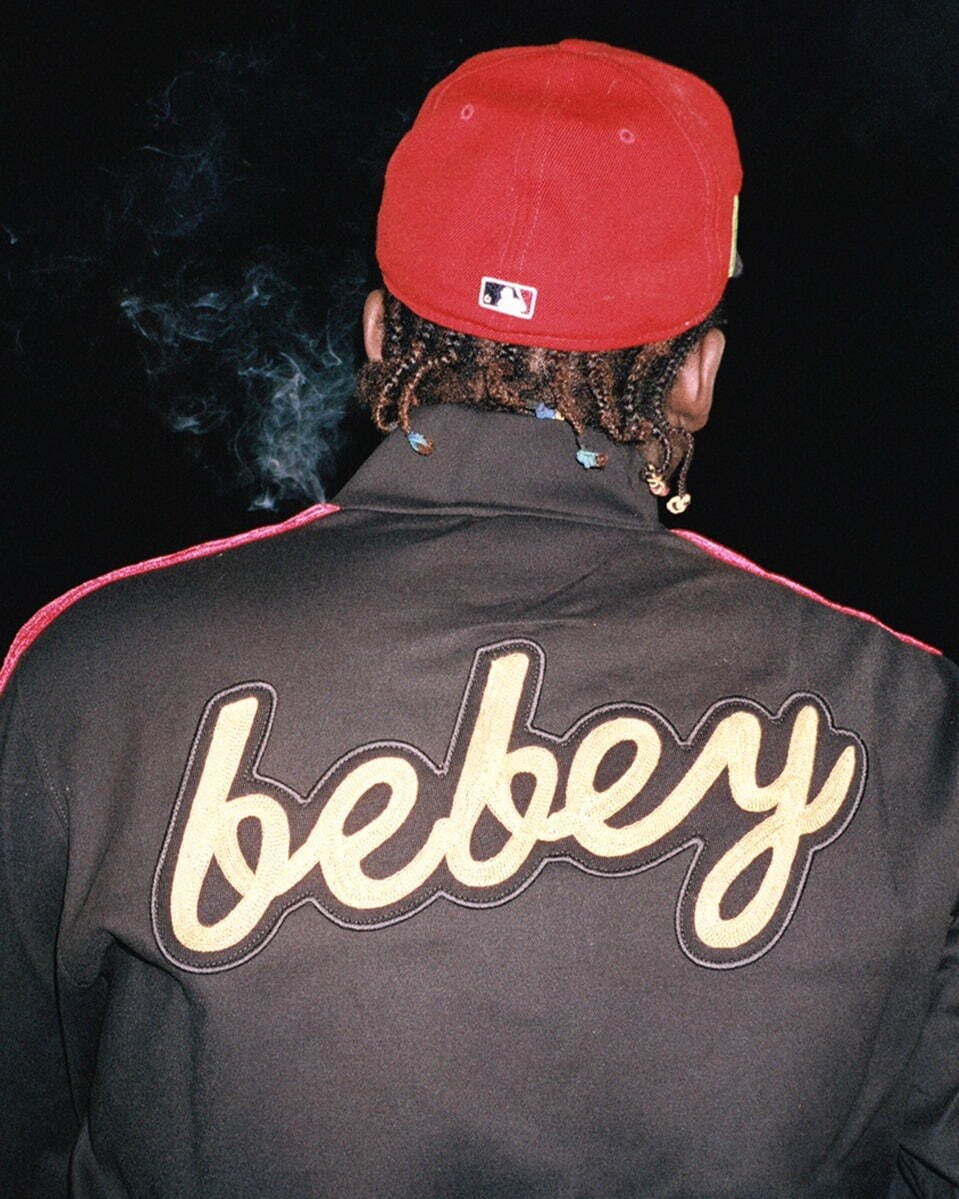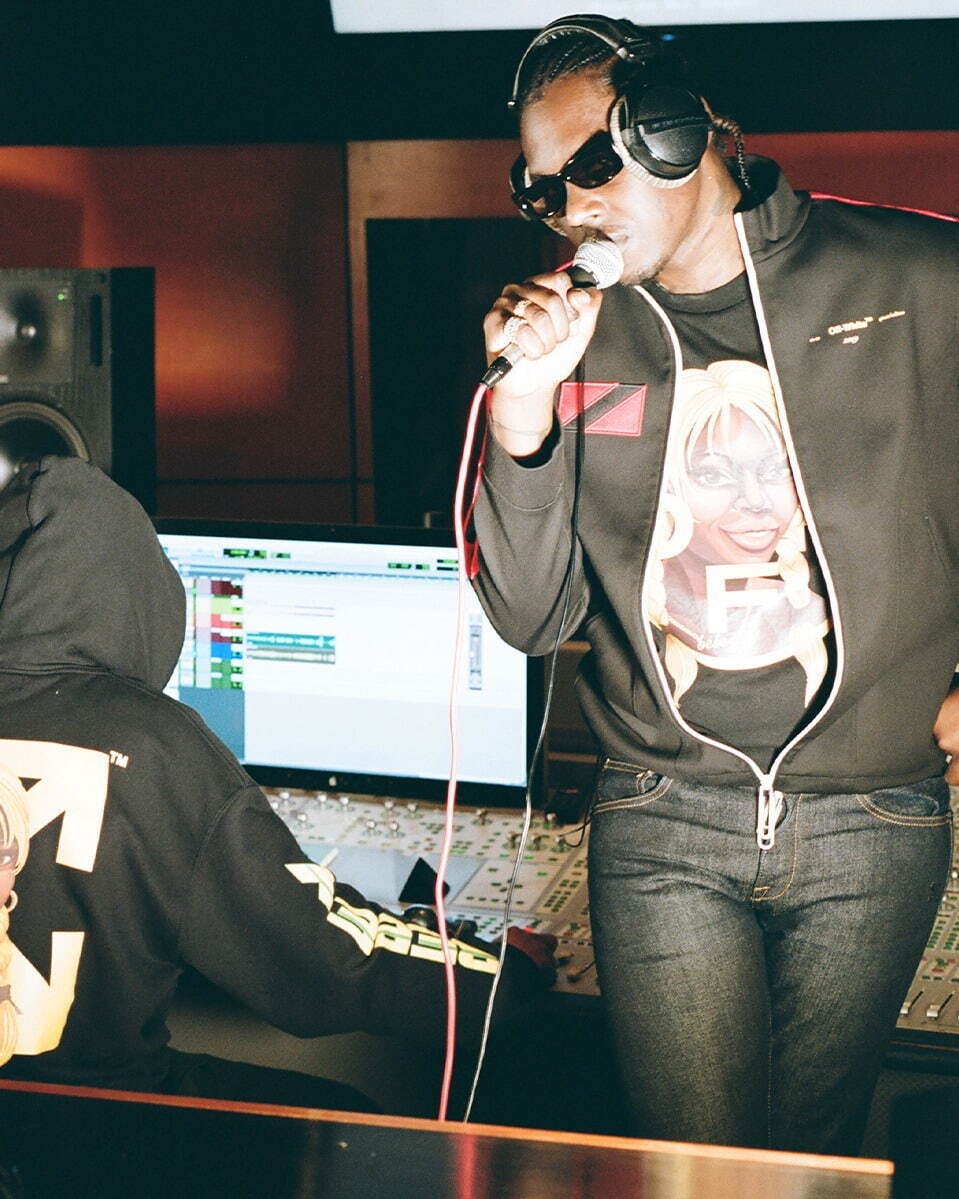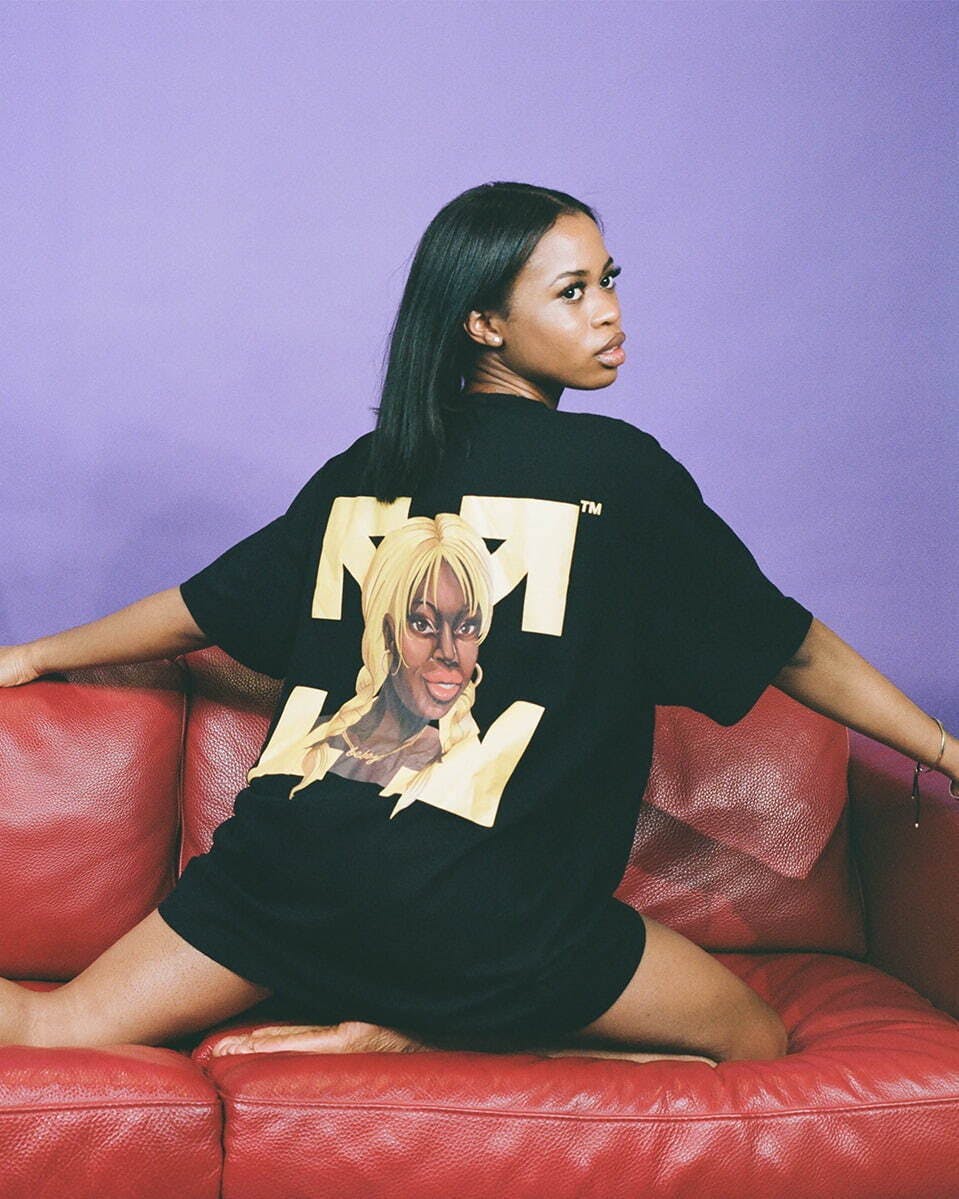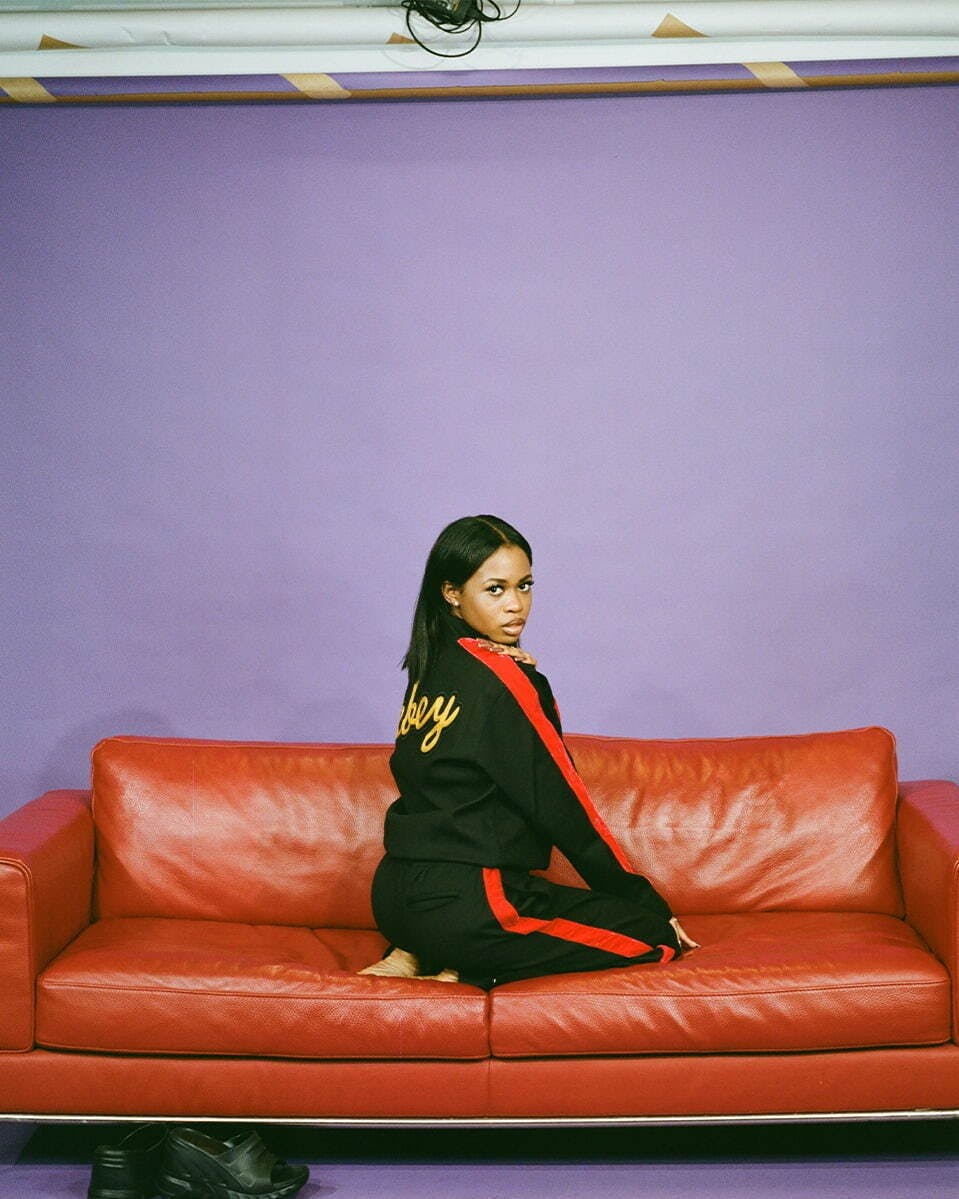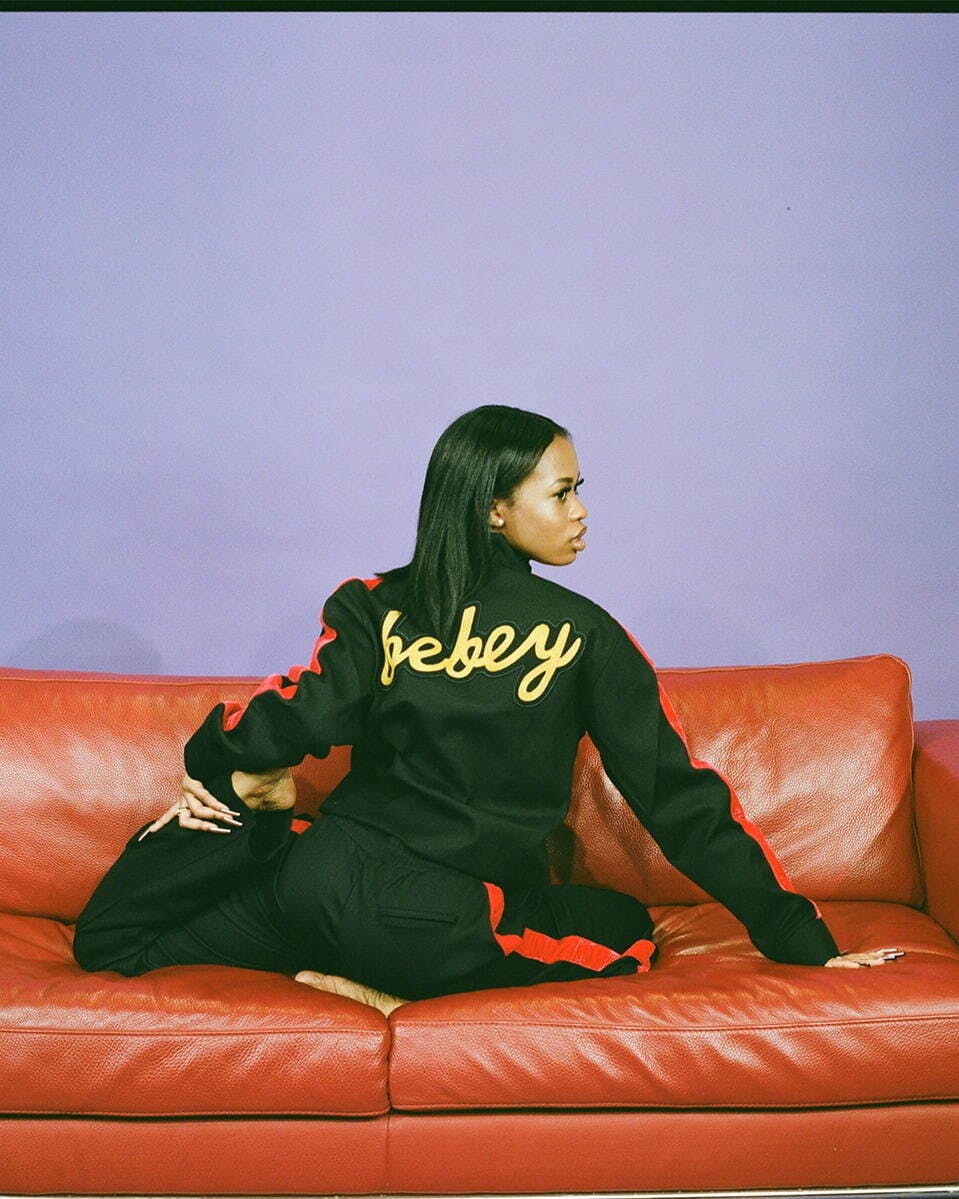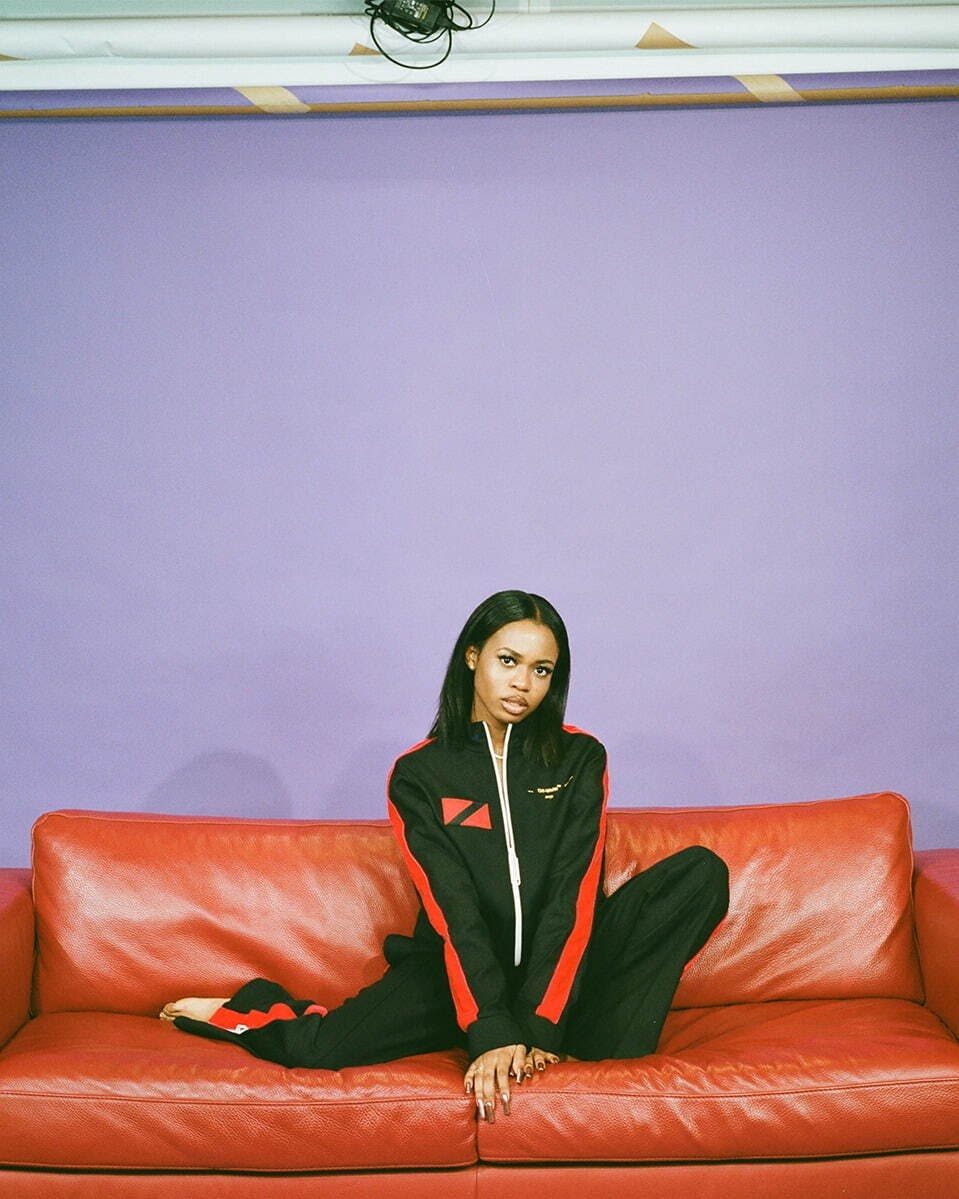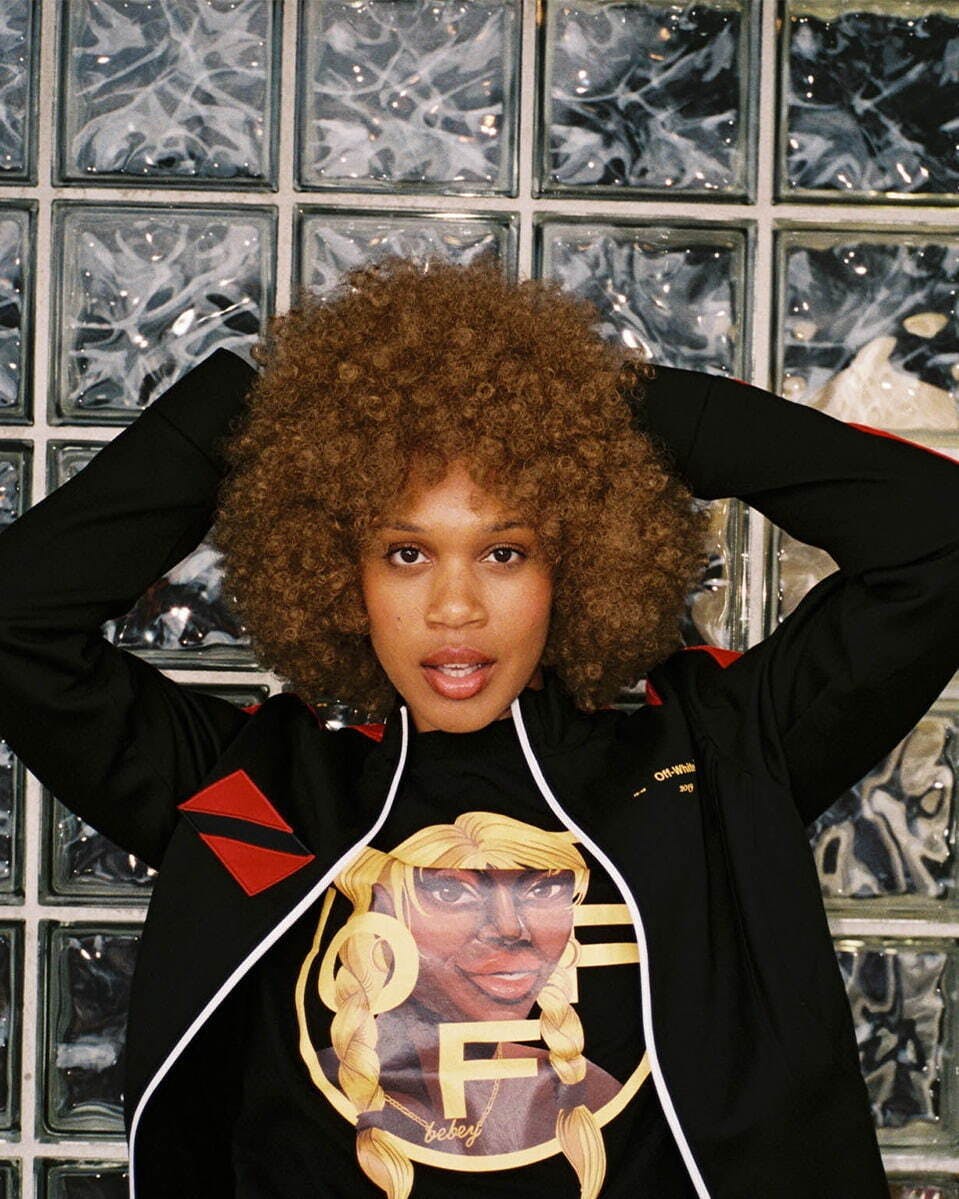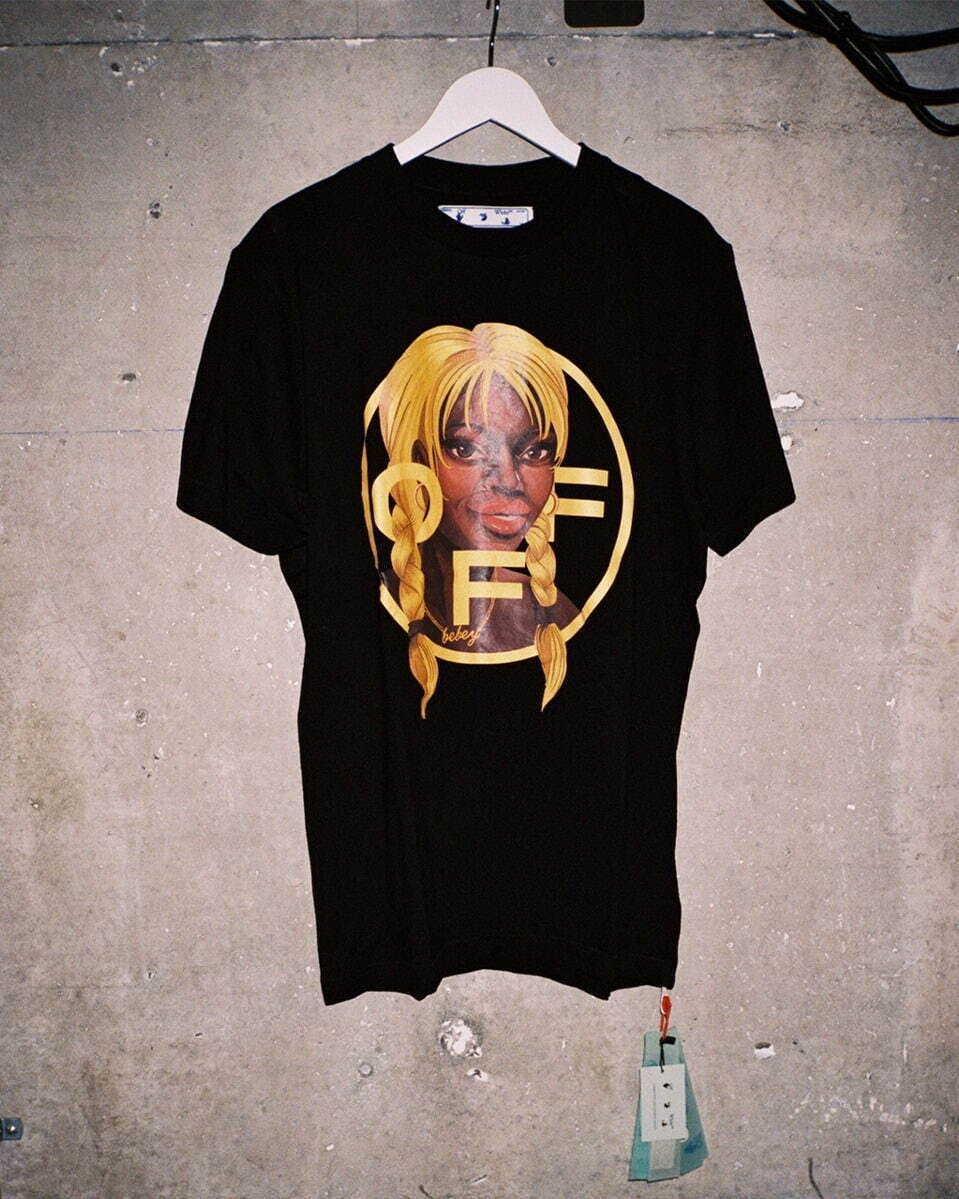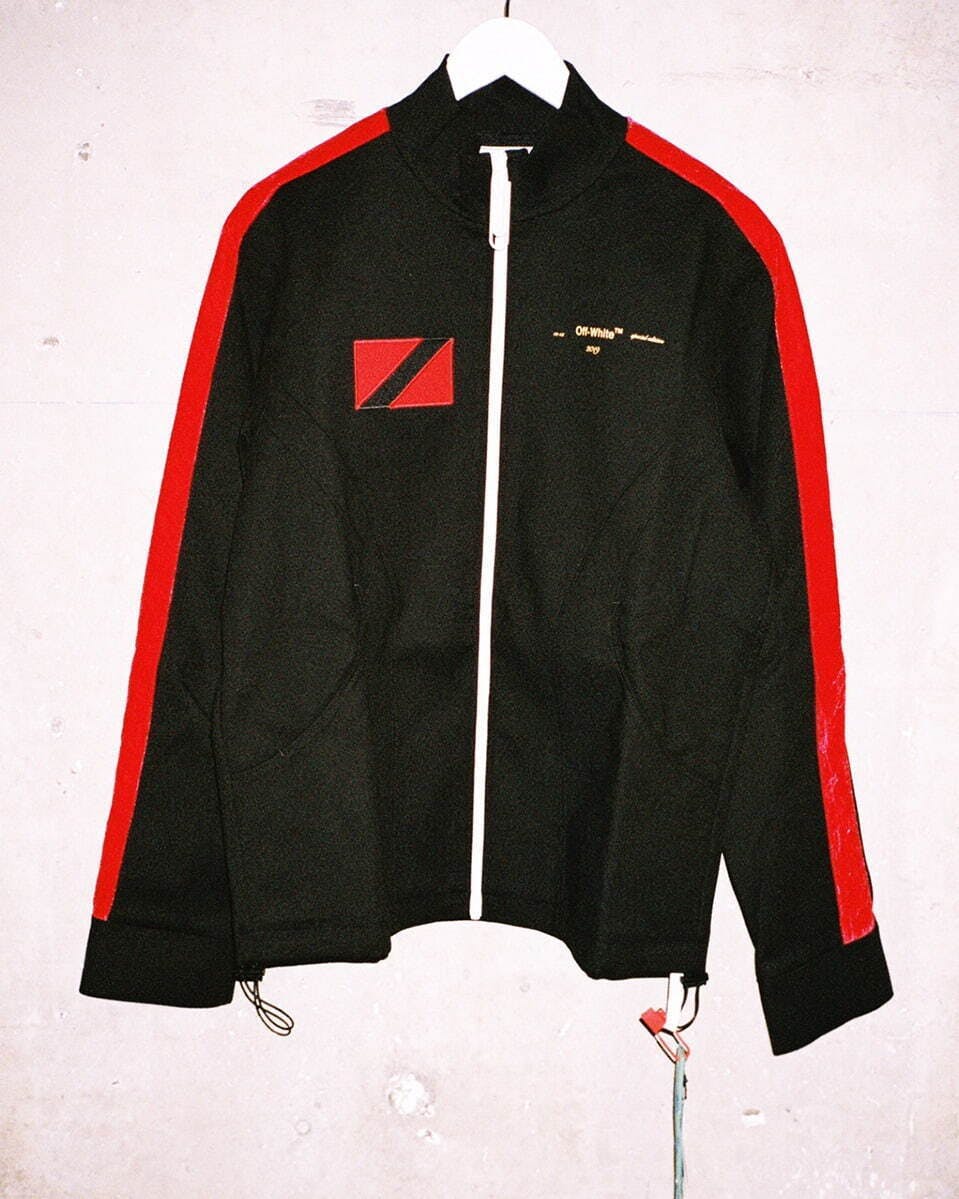 It pays to be friends with Virgil Abloh, as Theophilus London can attest. The Off-White™ founder already crafted custom cowboy-inspired boots for the New York-based musician, and the duo have finally finished work on a capsule that commemorates London's 2020 album, Bebey, which nearly took as long to develop as the album itself.
Culled from tracks developed over the course of years, the years-in-the-making Bebey was a labor of exhaustive effort. London's latest Off-White™ collection required no less labor, a project that was still being tweaked over a year past Bebey's release date, missing its expected launch date of February 2021, London's birth month. Finally, the six exclusive items are set to hit stores in early summer, the ideal season for kicking back with Bebey's island grooves.
Each piece in the lineup draws from the personal style of Theophilus London himself, heavy on versatility and comfort with ample application of Bebey's illustrative album artwork. A black T-shirt, hoodie, track jacket, pants, and bucket hat all mix Off-White™'s crossed arrow imagery with Bebey graphics, literally uniting the collaborative partners.
There's also a pair of indigo selvedge jeans on hand, for something a little more understated than the printed black items, all laden with flashy red lines, "BEBEY" text, and even the occasional sunflower. Inside, all the items boast a special co-branded tag, indicative of the mutual respect between artist and imprint.
The items from Theophilus London's latest collaboration launch on Off-White™'s website, Farfetch, and some Off-White™ boutiques.