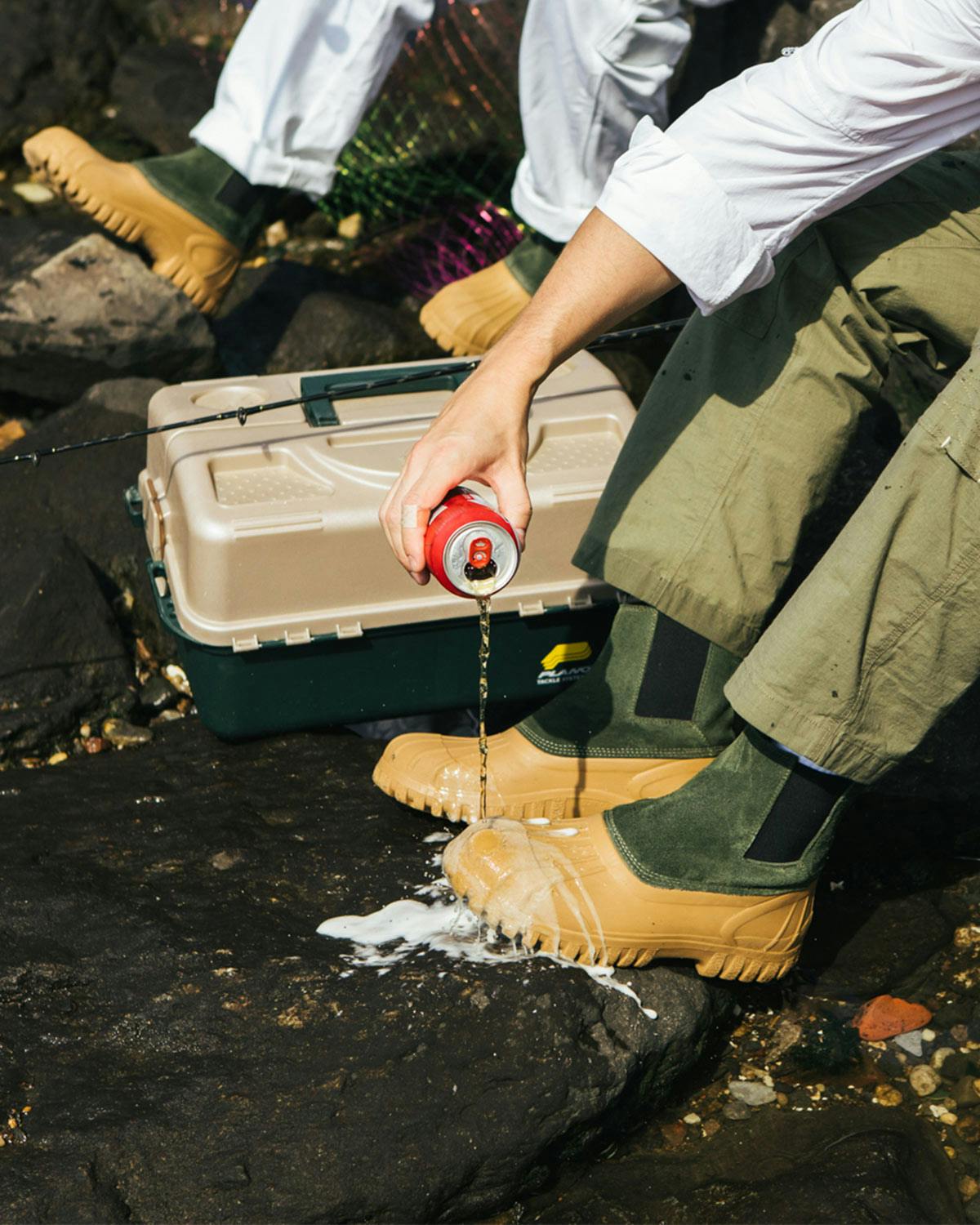 Stand up, step outside, take a deep breath. That crisp, lukewarm air permeating your nostrils can only mean one thing: it's shorts and hoodie SZN.
You've got your duds sorted up top, but what to wear on feet? This month, James Harris and Lawrence Schlossman — aka the boys from Throwing Fits — have teamed up with Italian shoe manufacturers par excellence Diamme for a fire duck boot that pretty much transcends the gorp game. Granted, we've been on that L.L. Bean revival wave for a minute, but cards on the table, these babies are a different proposition entirely, somehow marrying business appropriate and bodega-core louche. The post-sneaker world is about to be shooketh.
The rubber base sole, crafted with love by artisans in Veneto, is attached to a luscious suede Chelsea upper, with finger loops at the rear and front for ease of access. When clubs were still a thing, would you ever have considered turning up in a duck boot? "Absolutely not," is the correct answer, but then these didn't exist.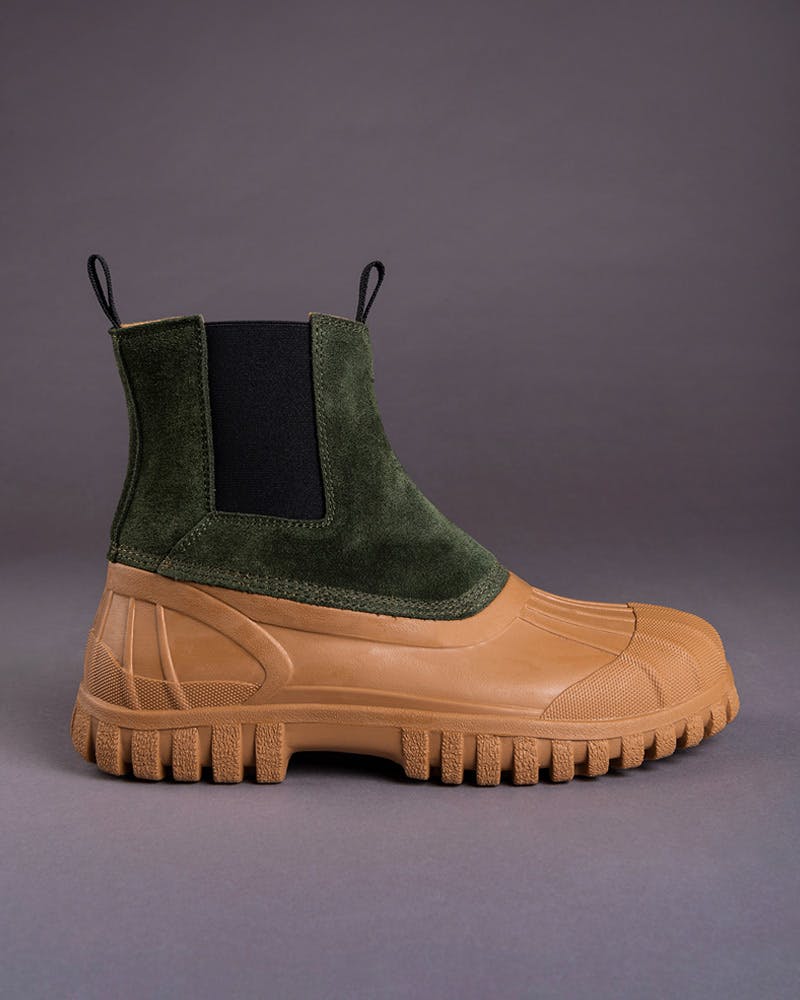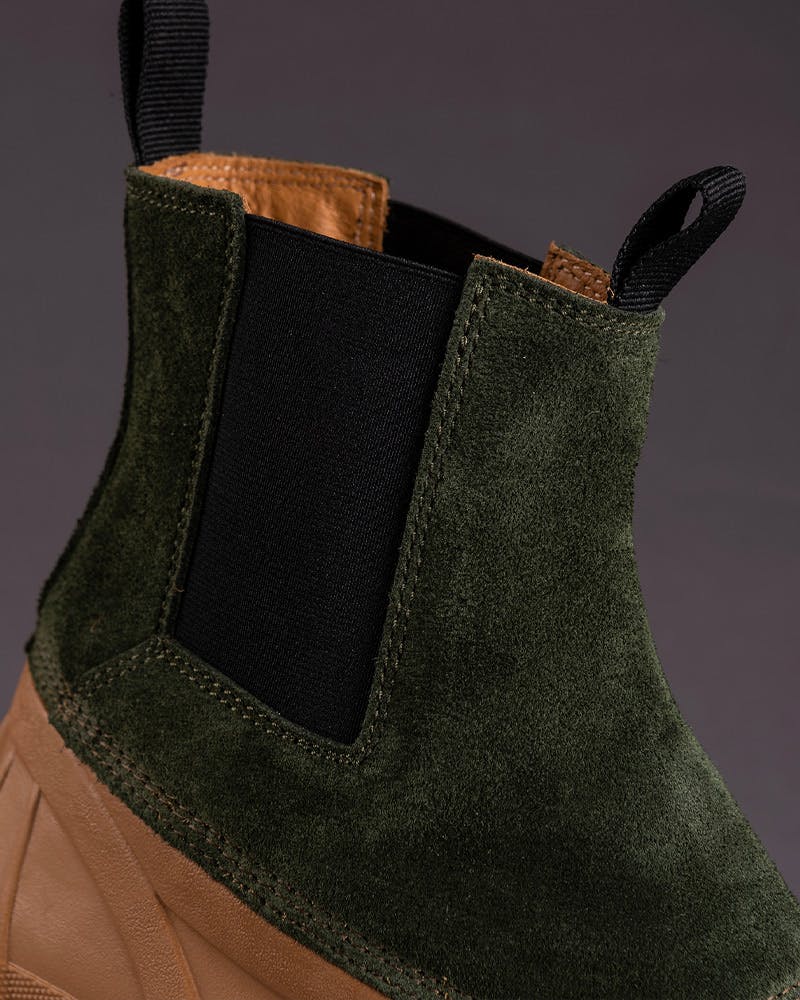 Priced at €259 (approx. $300), the all-weather, all-occasions Balbi boot is now available for pre-order via the button below.