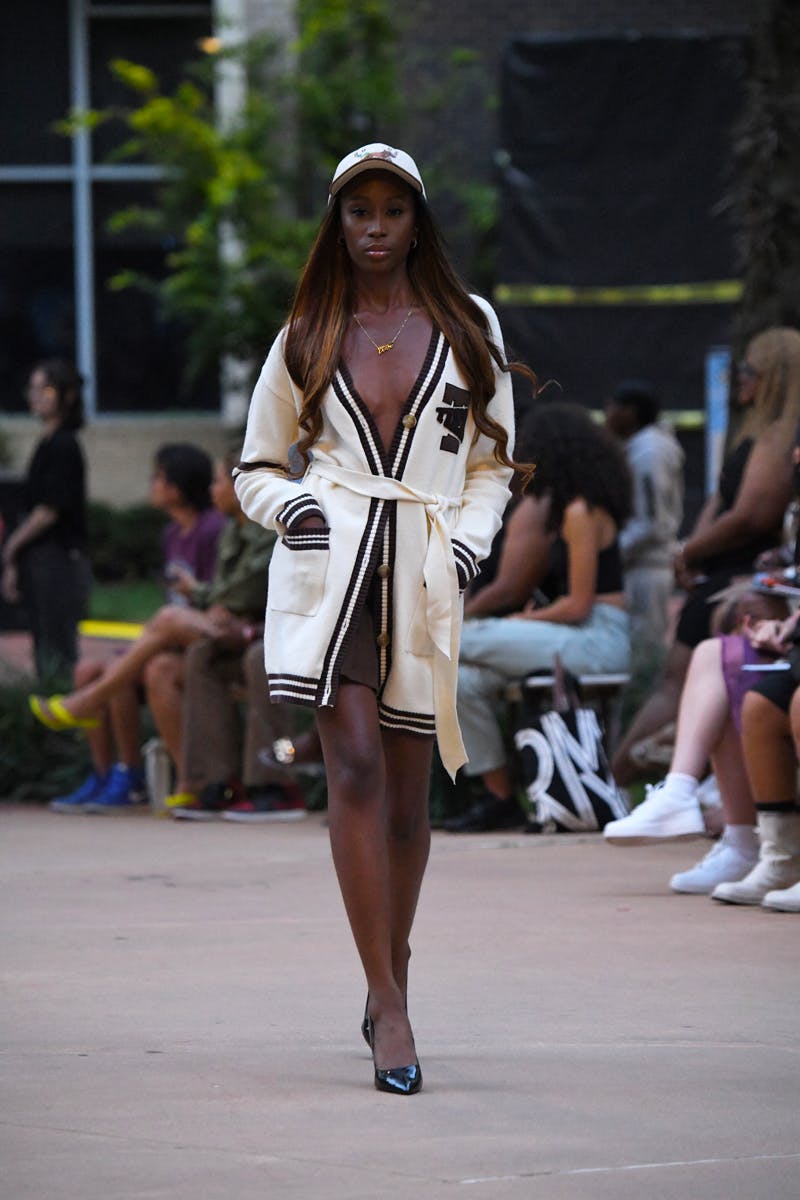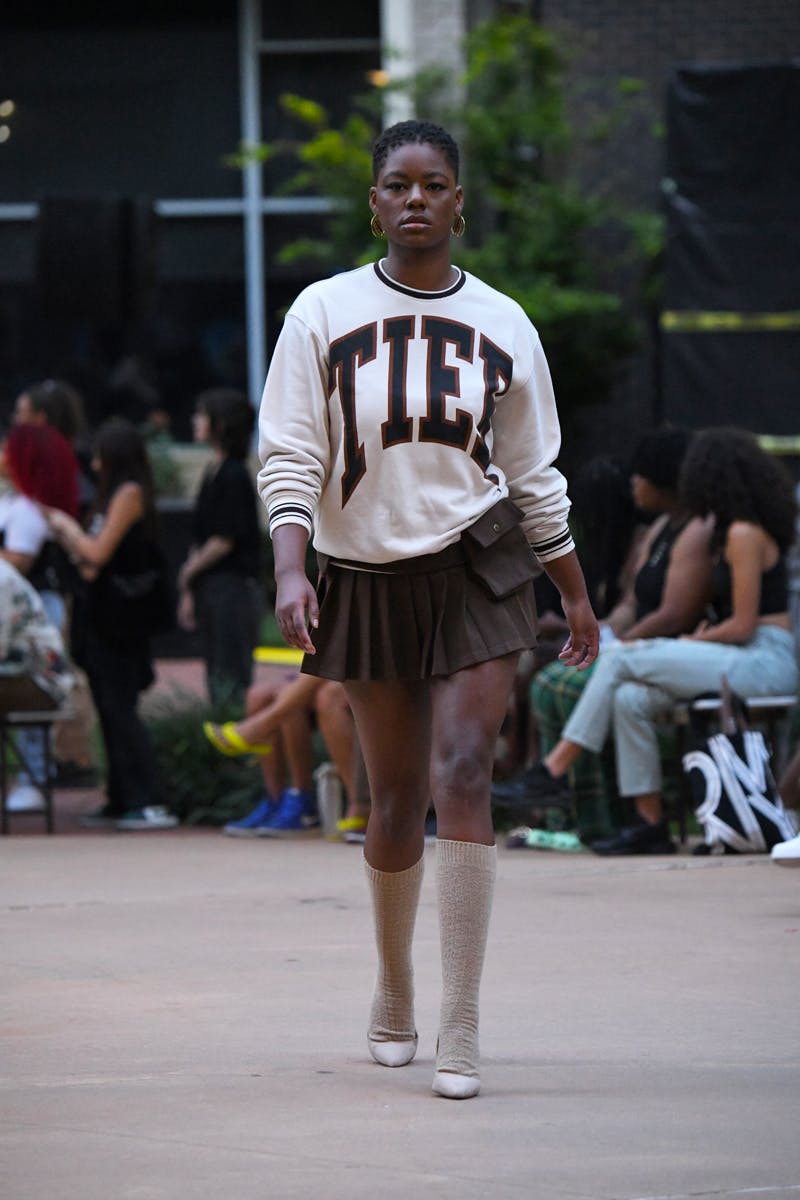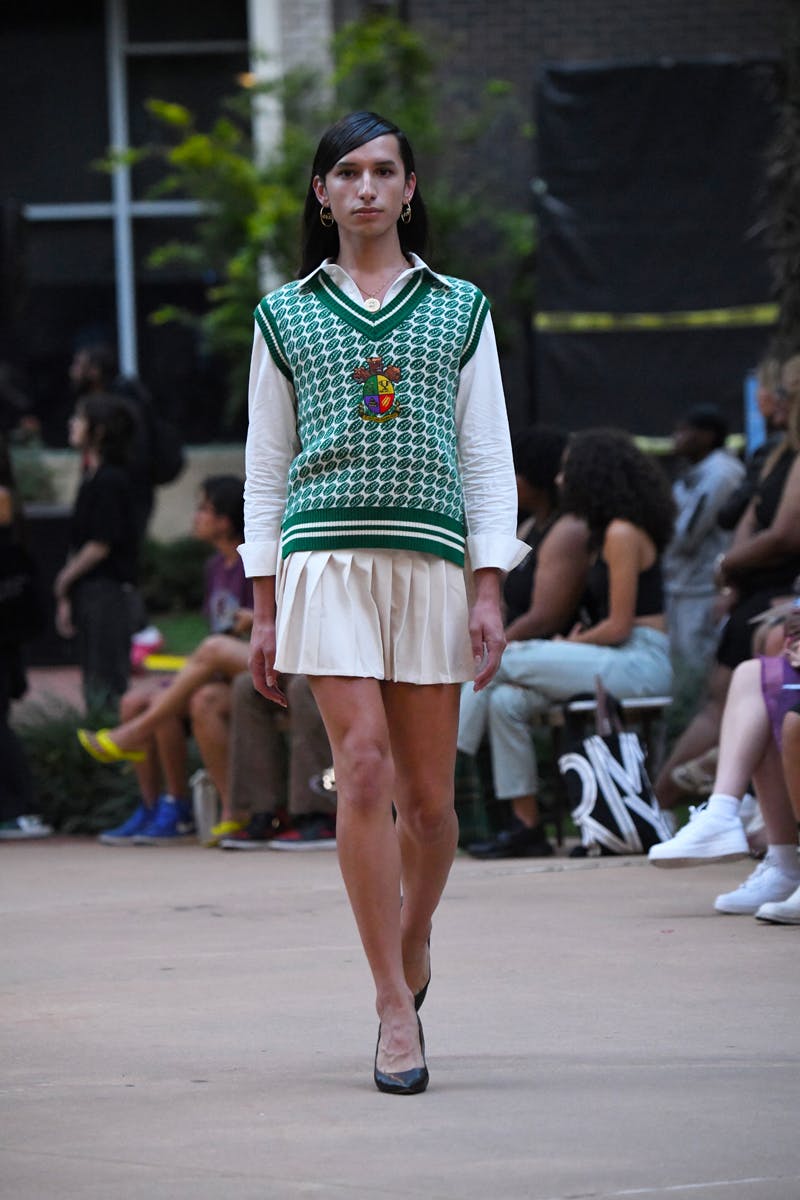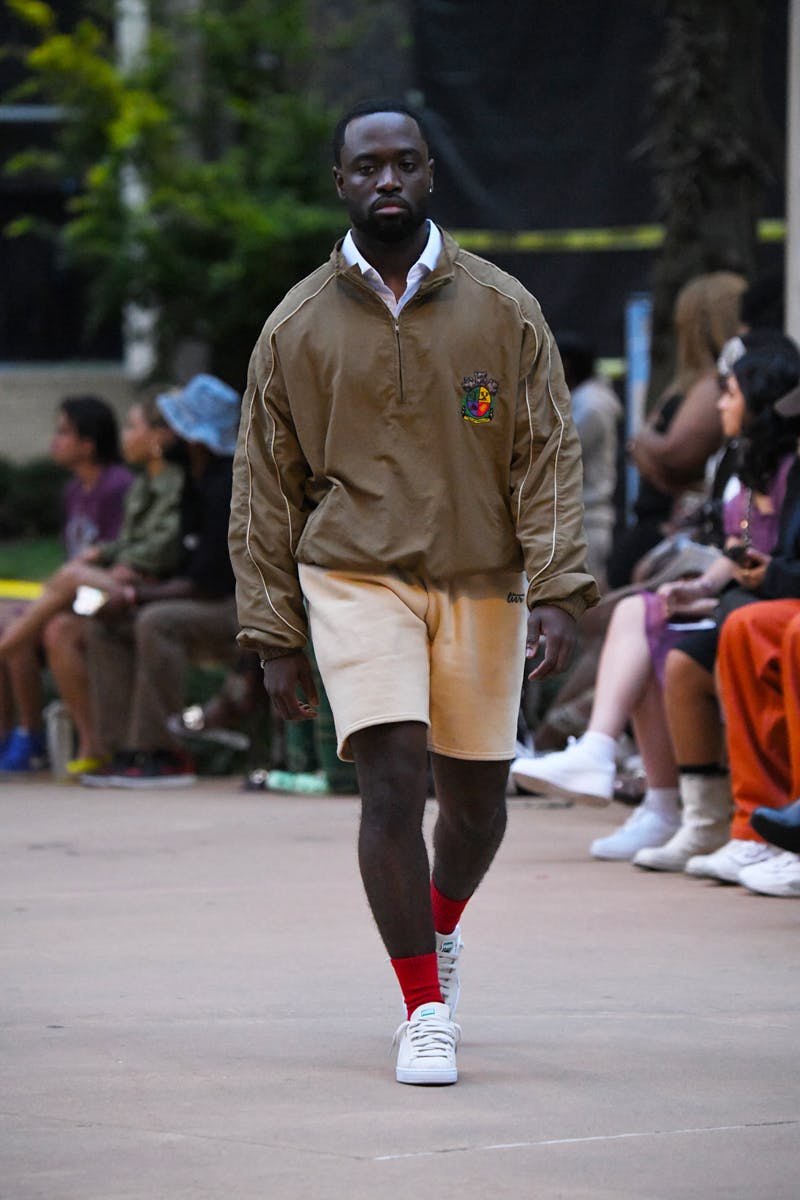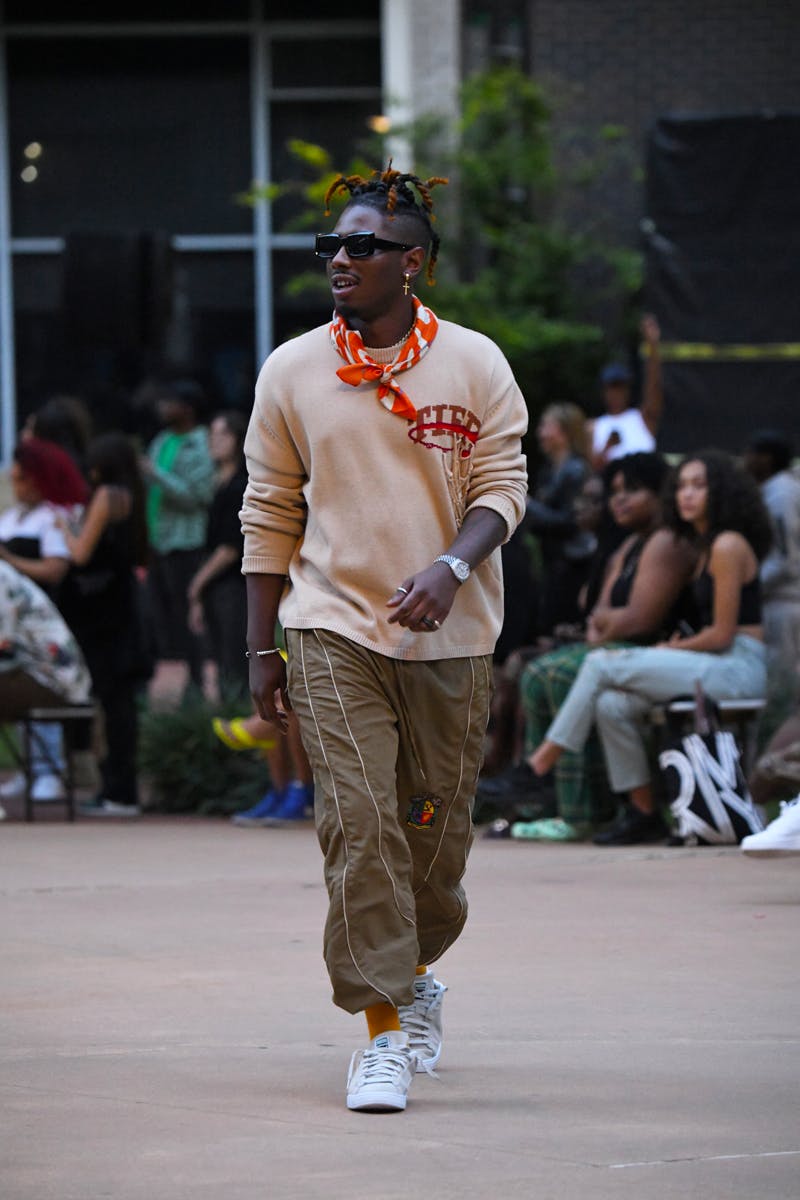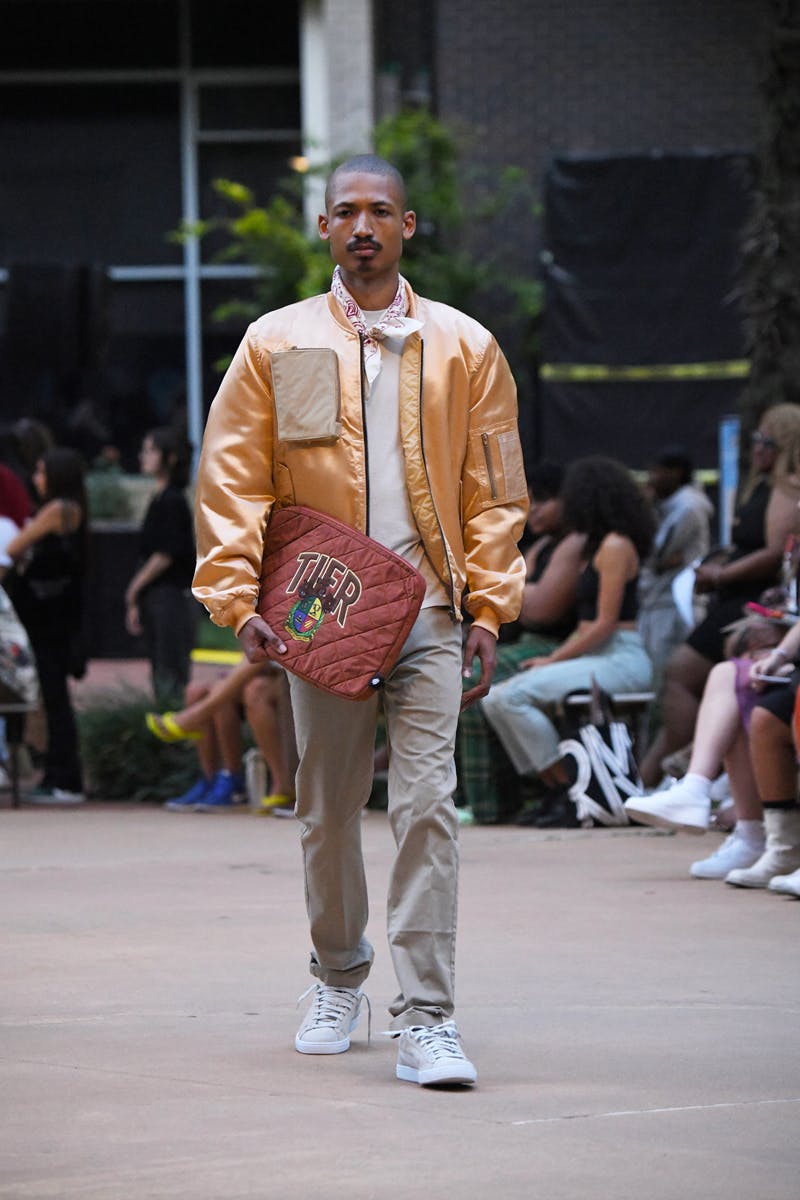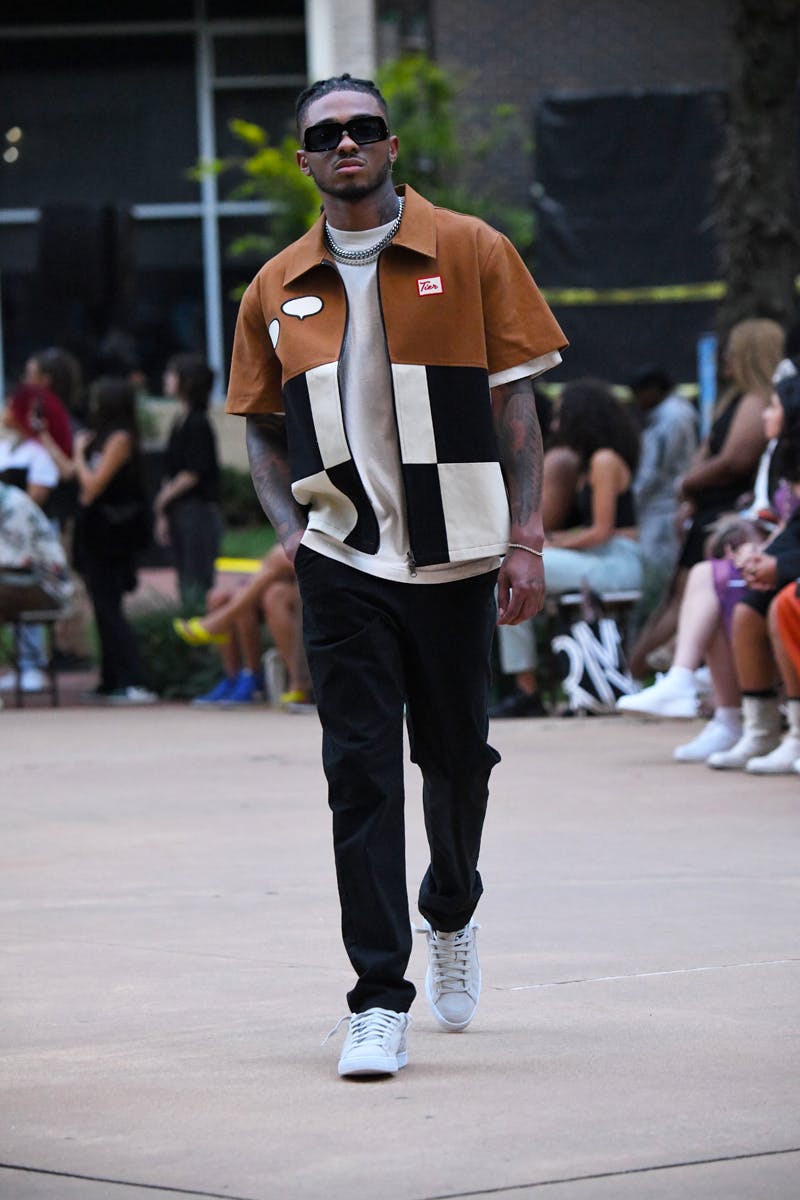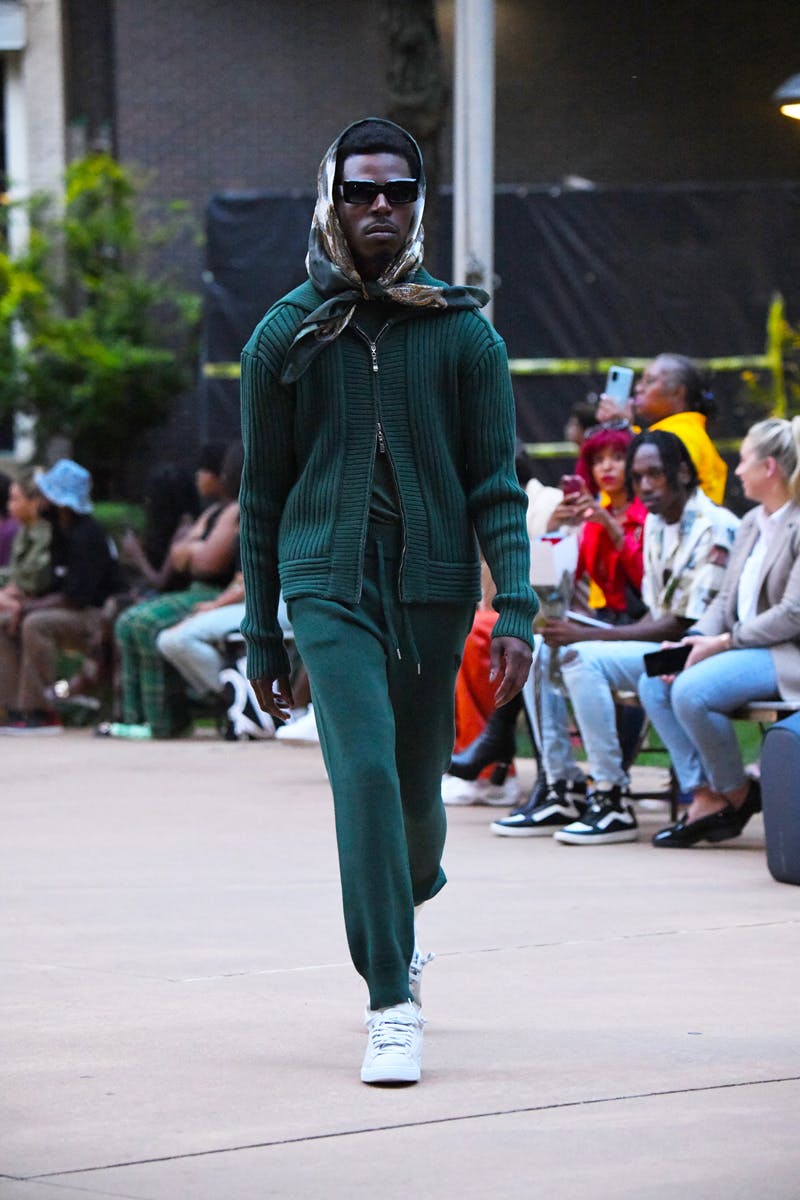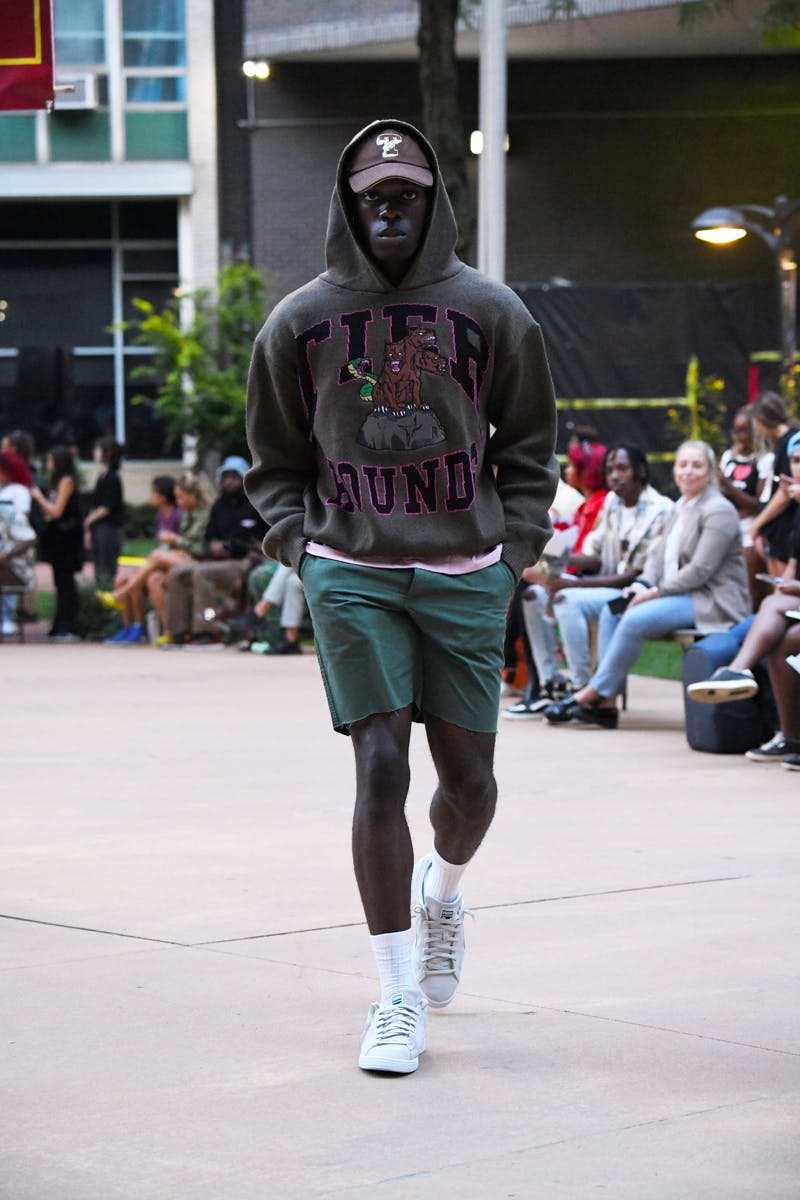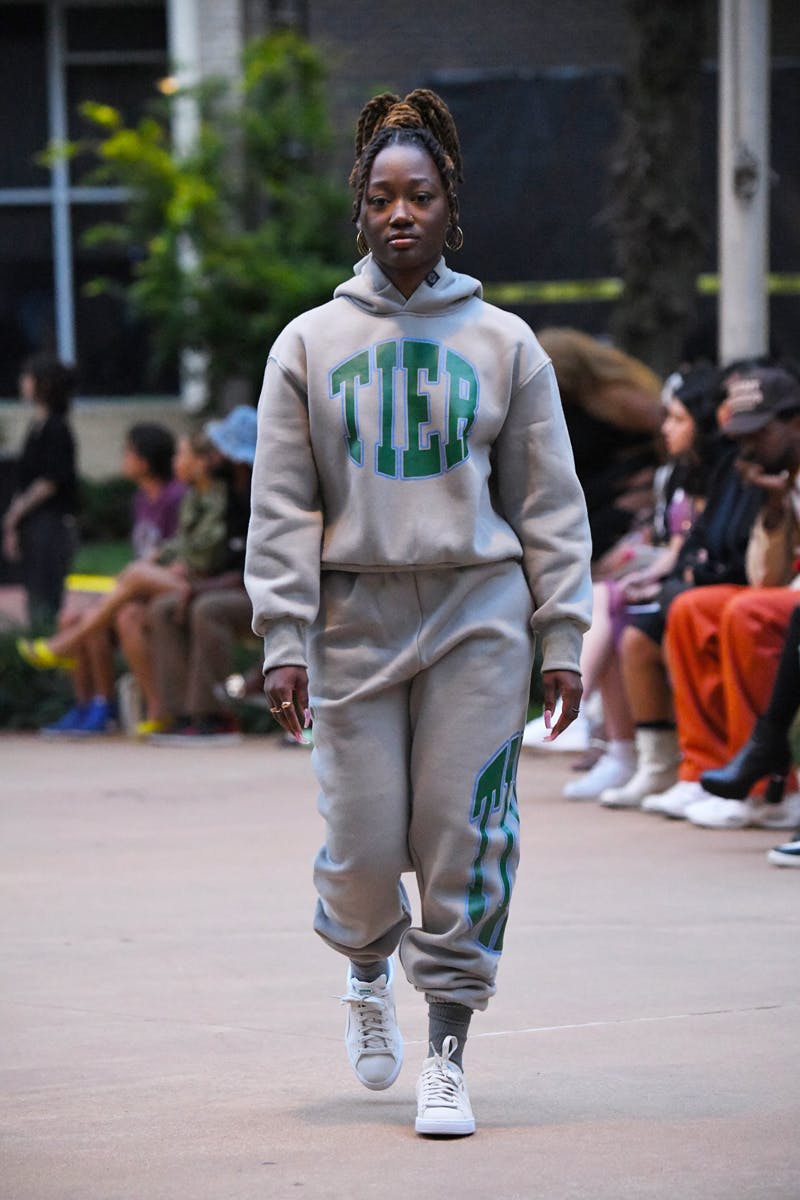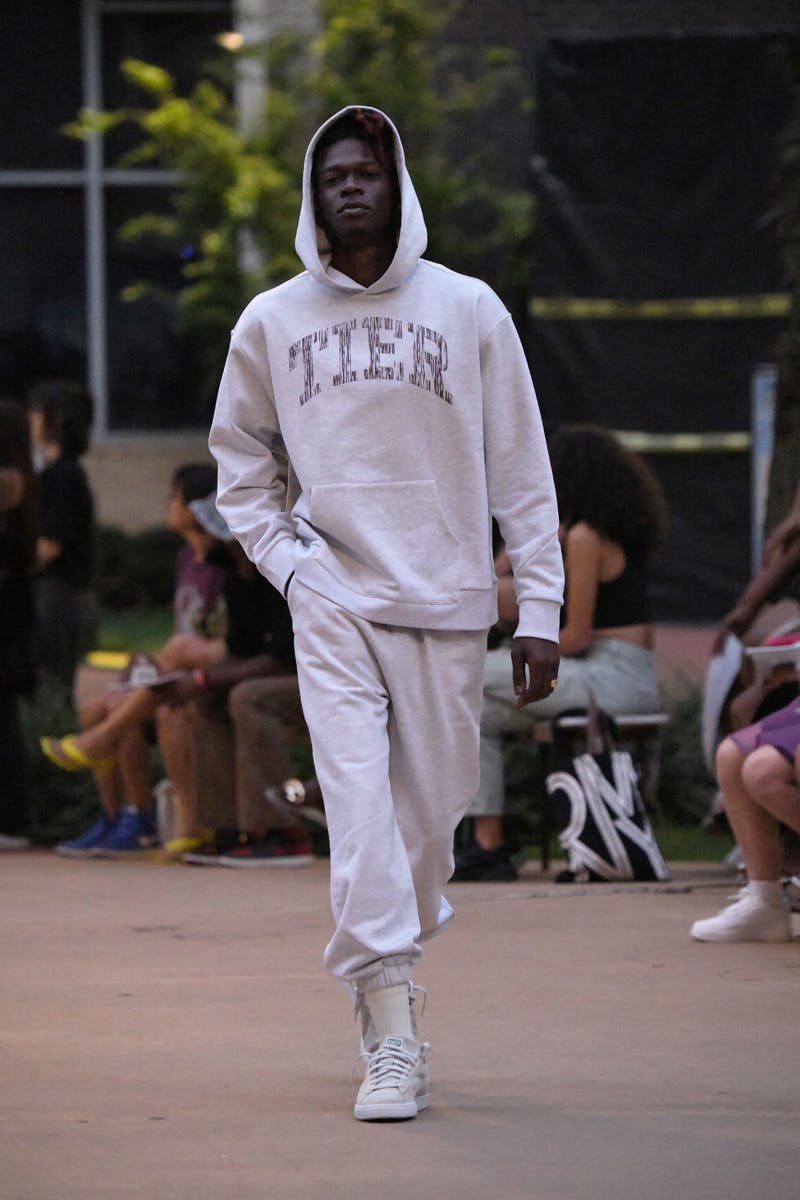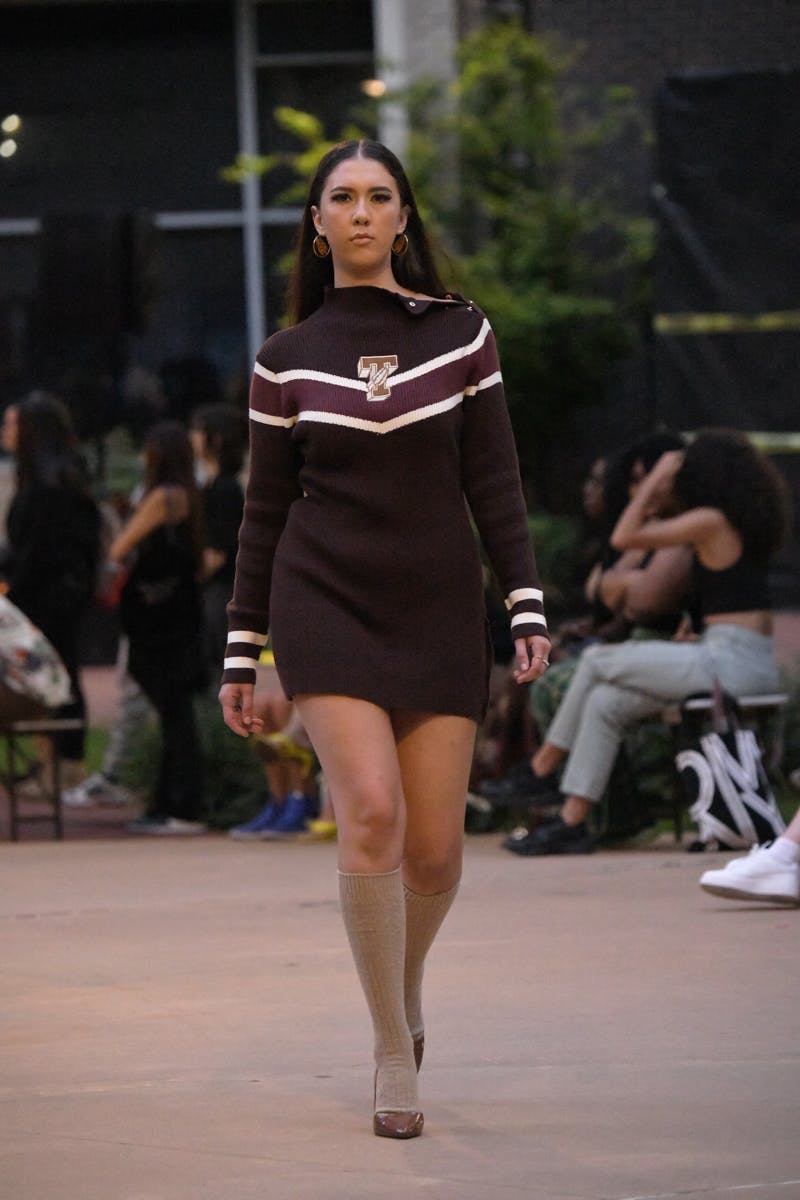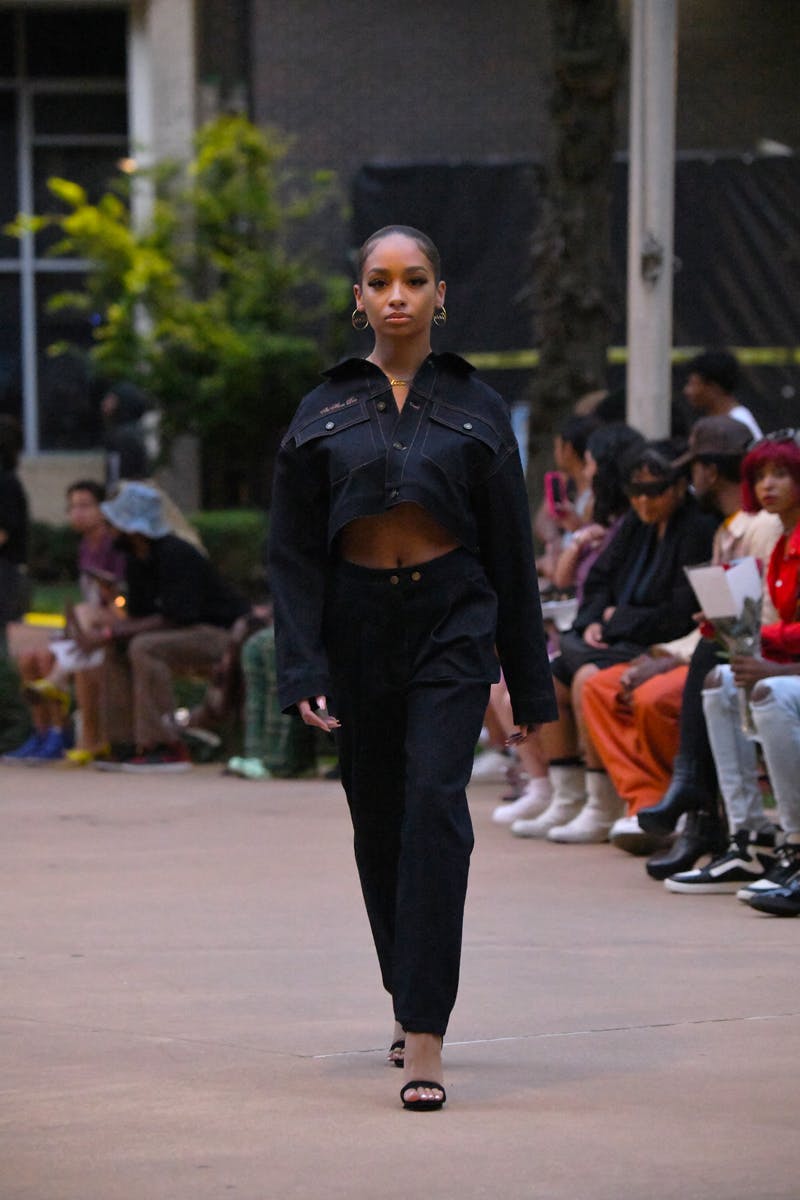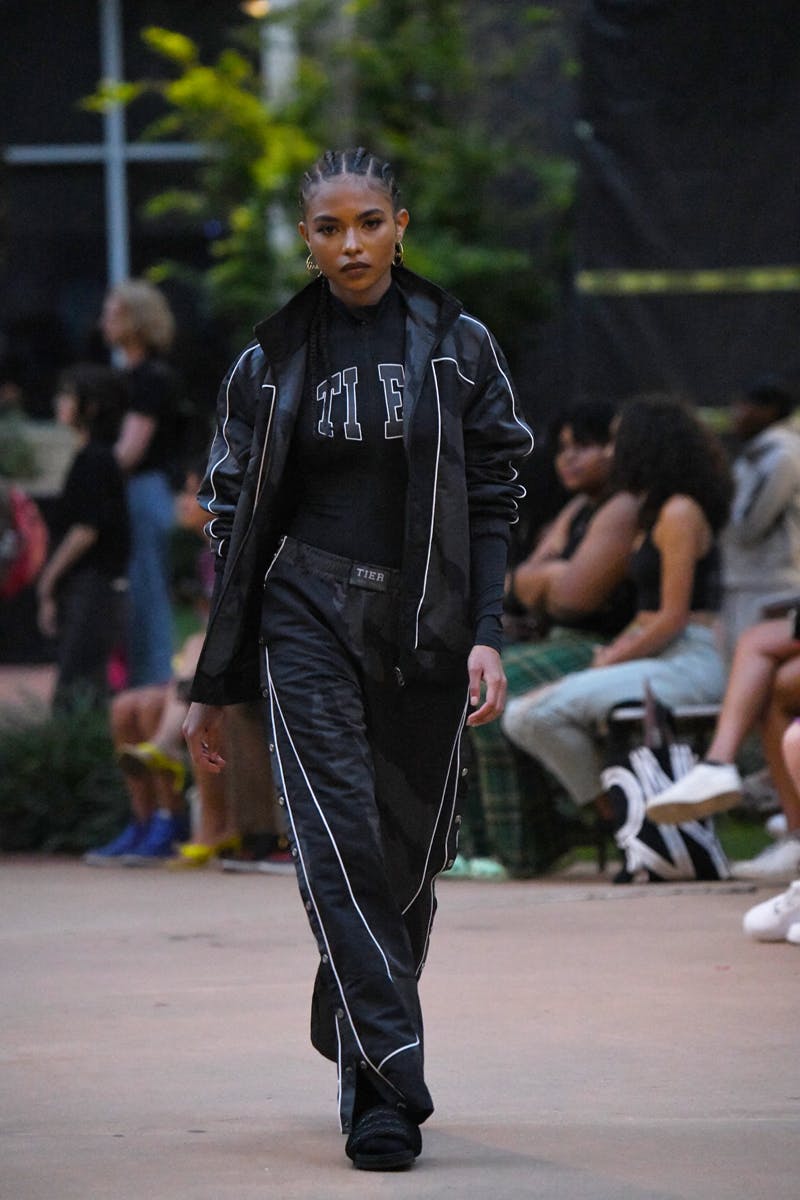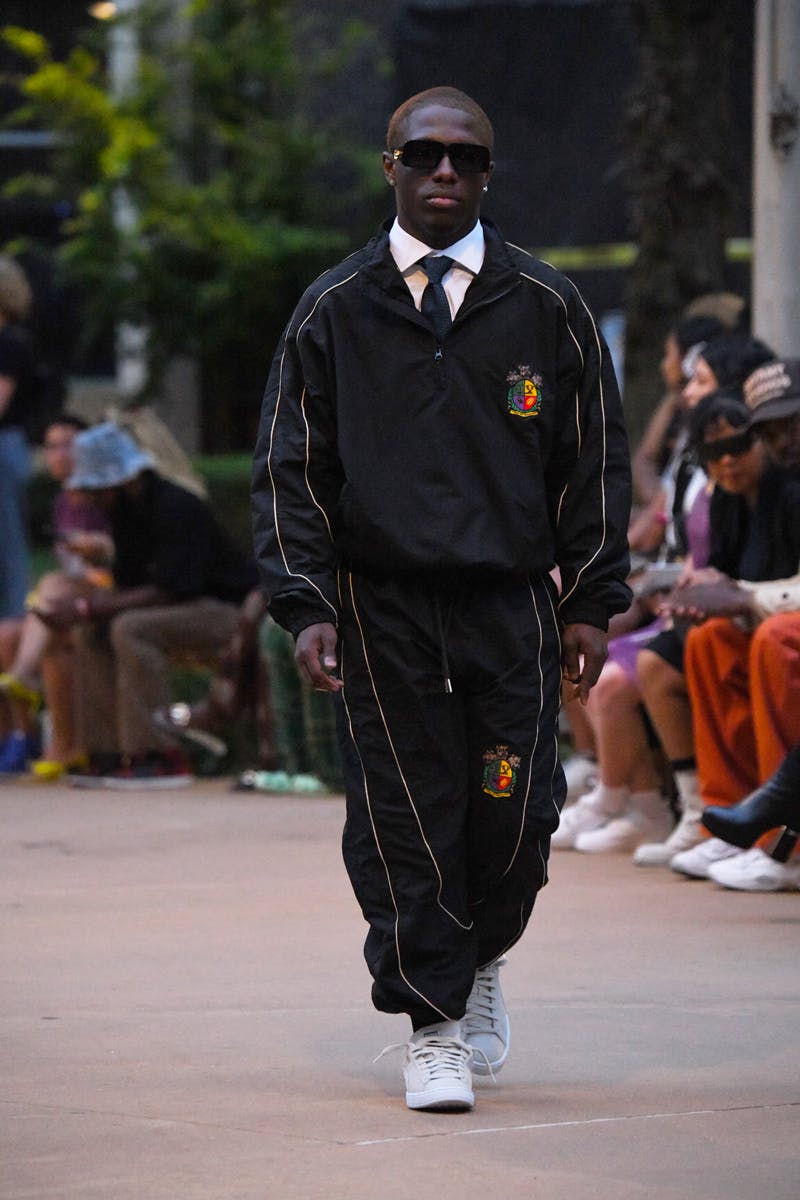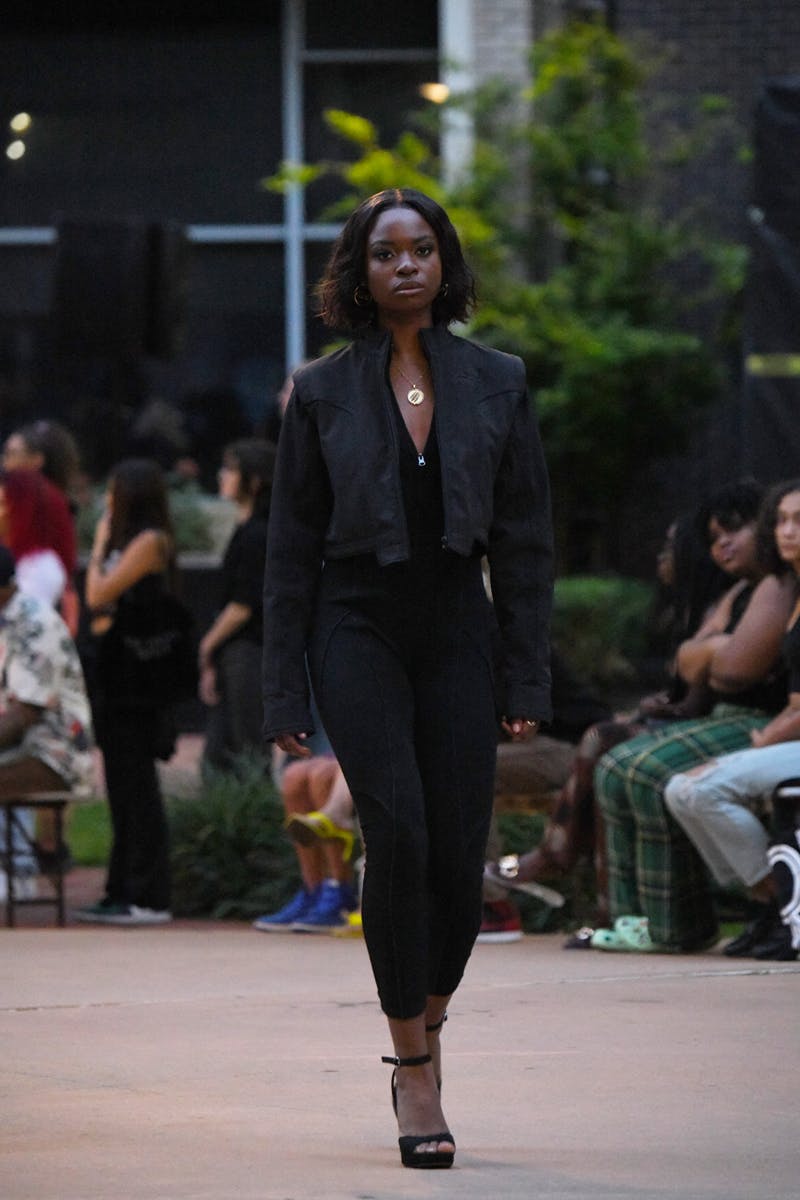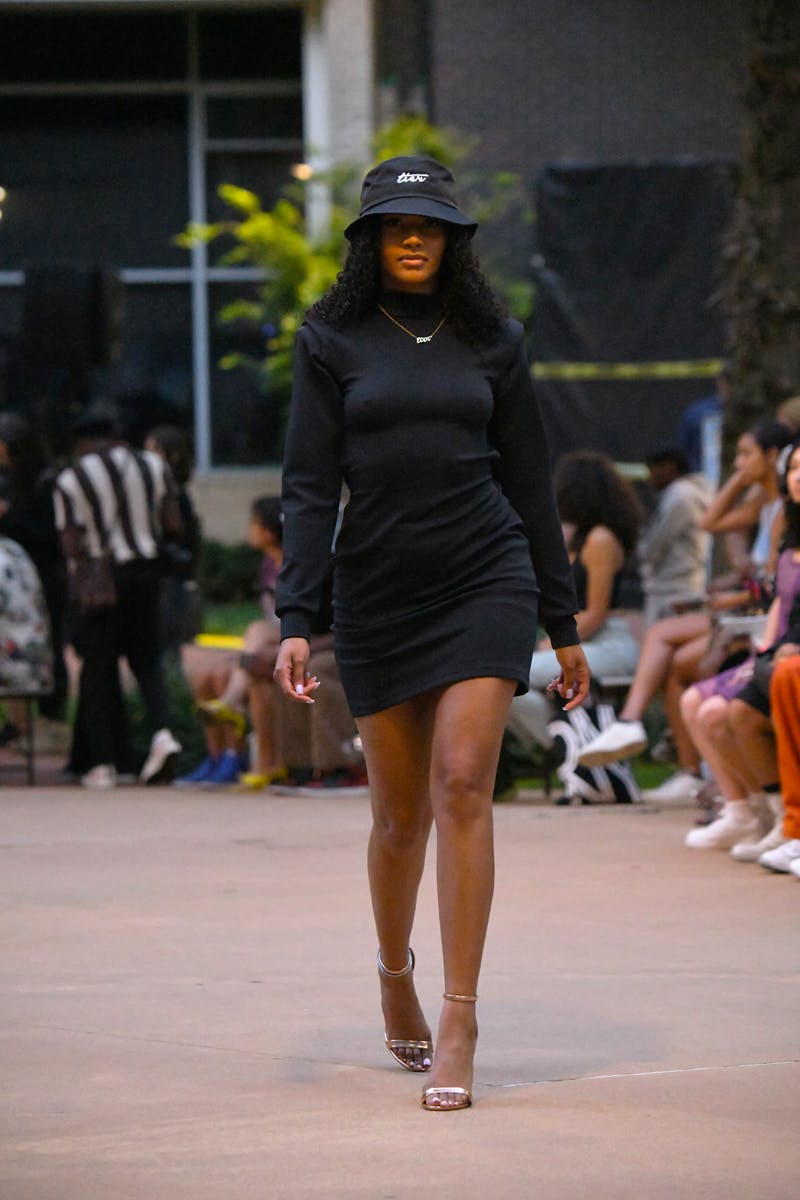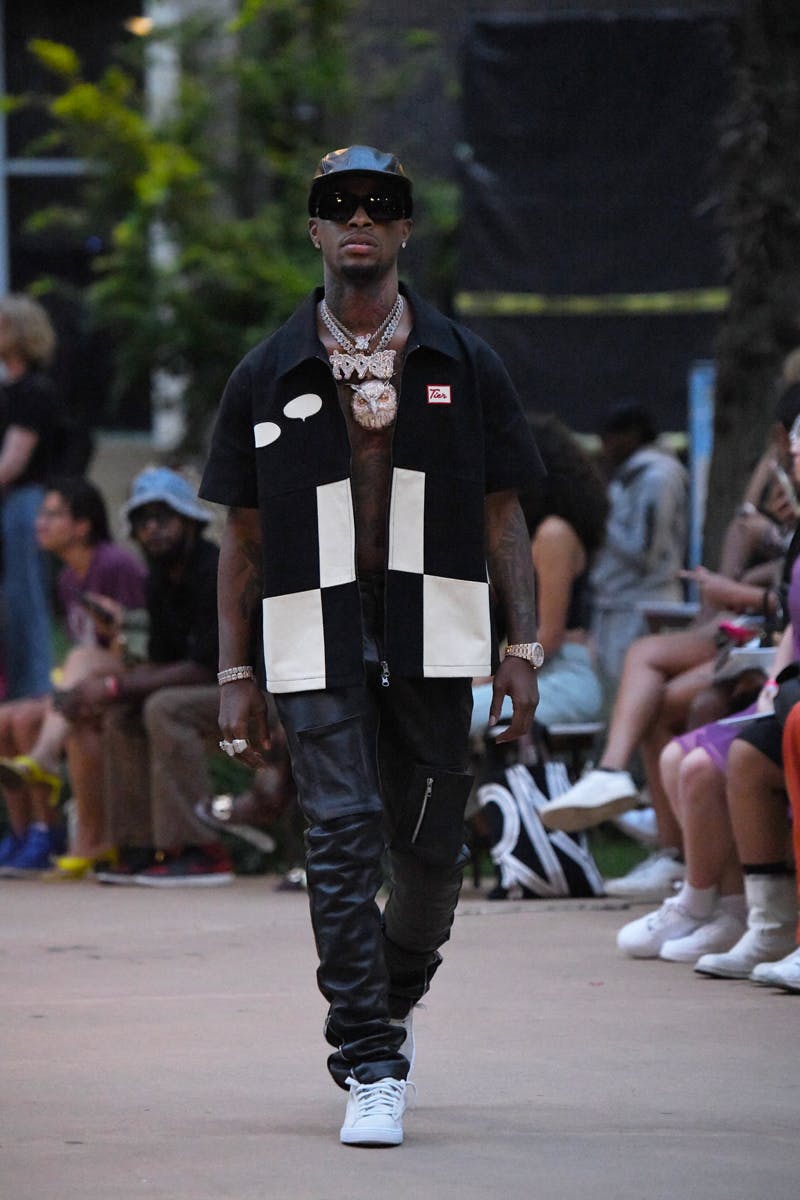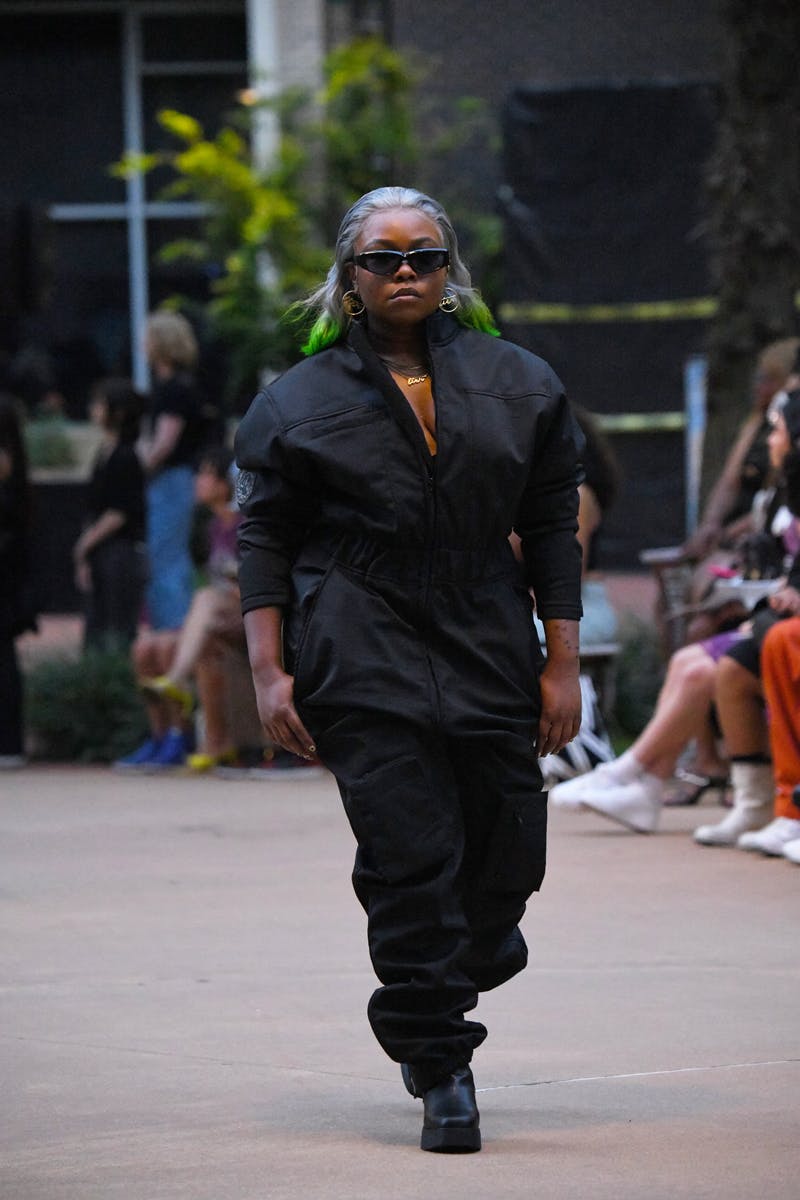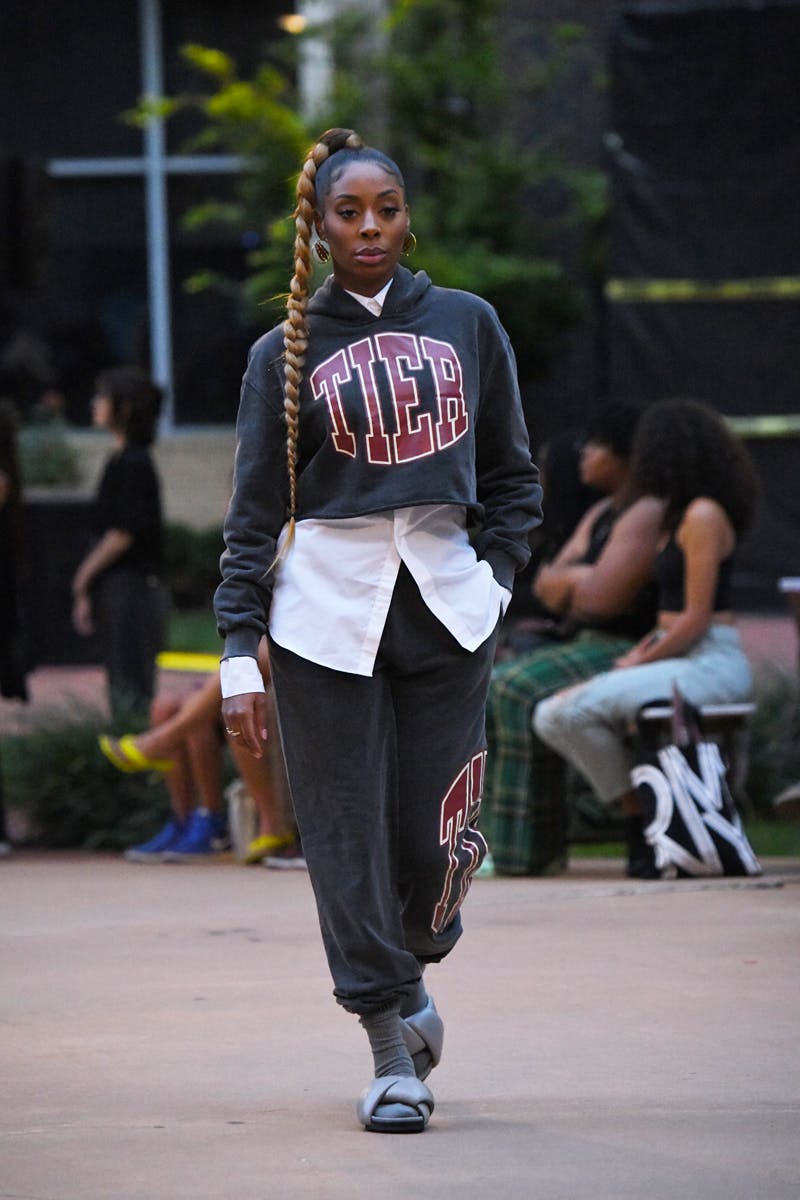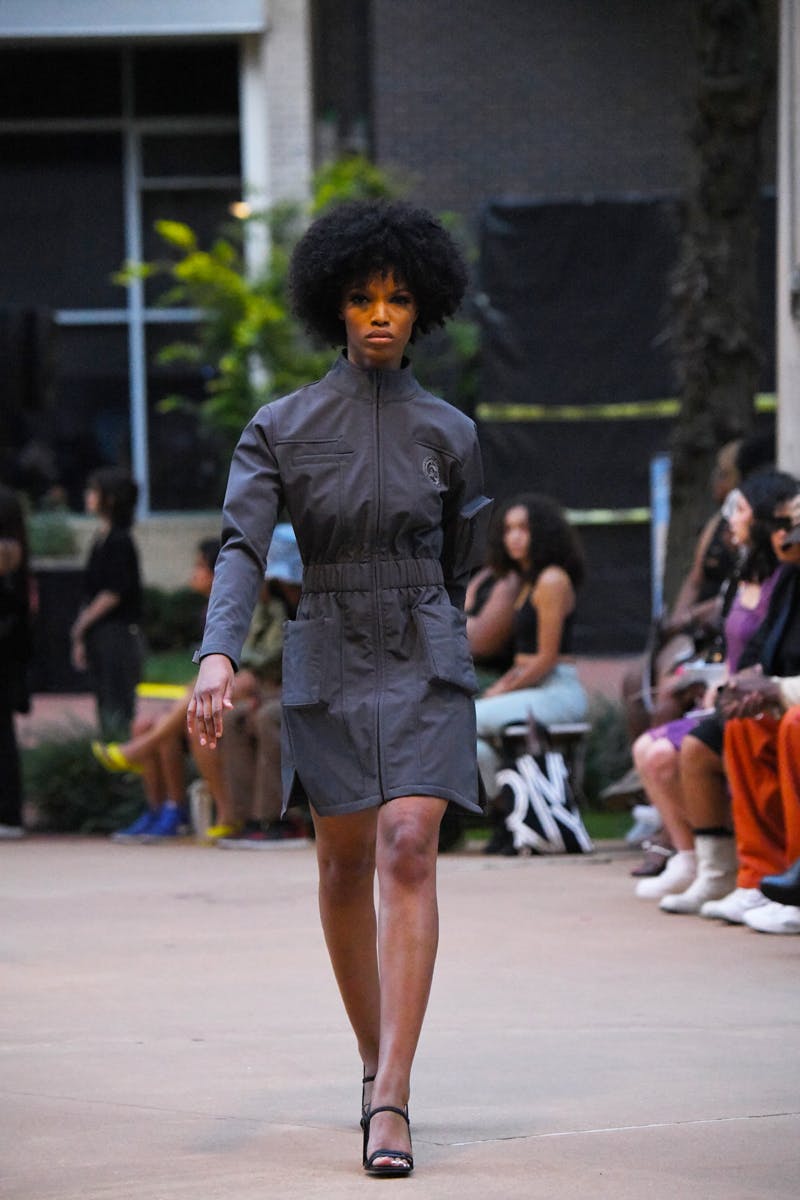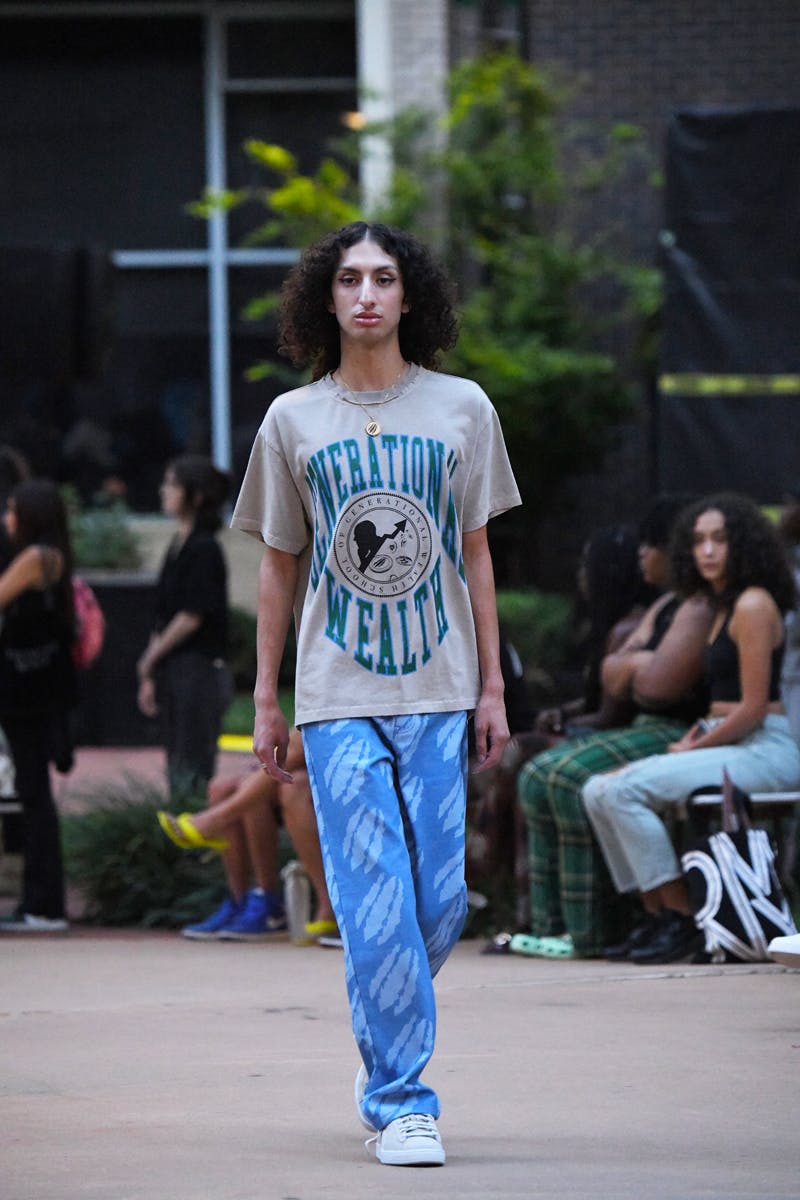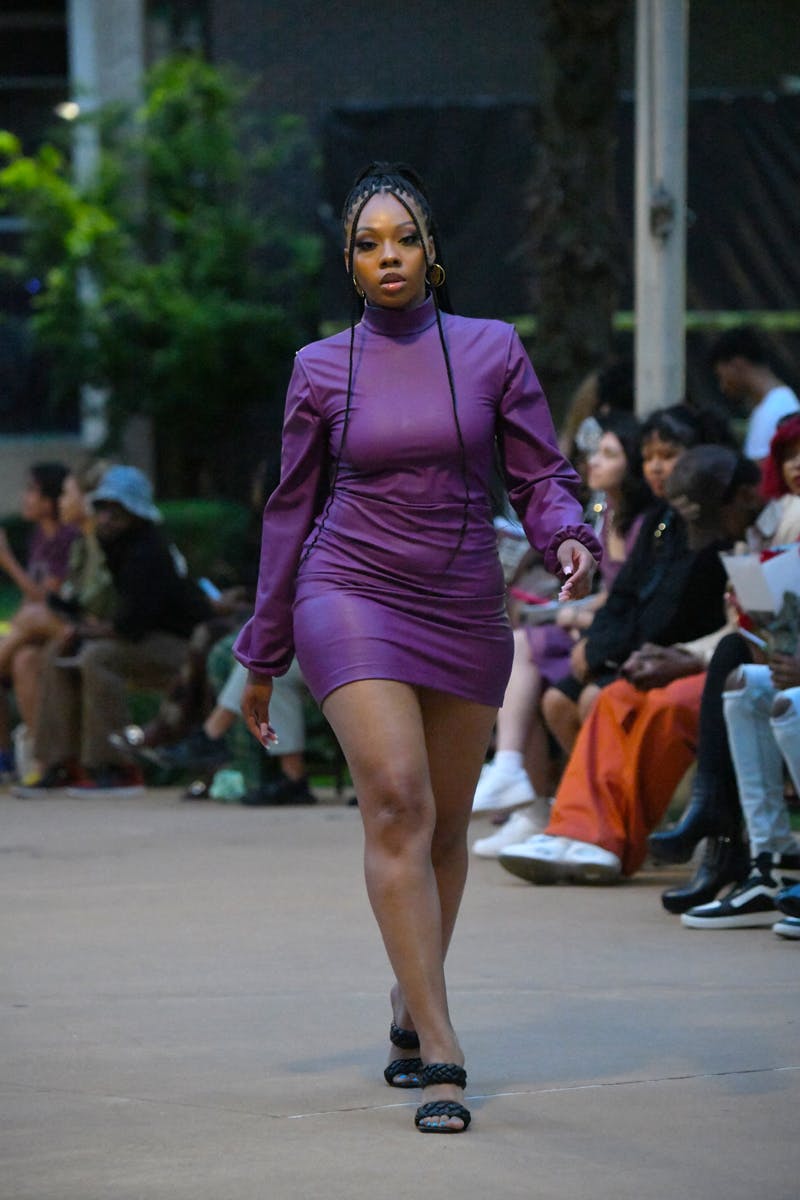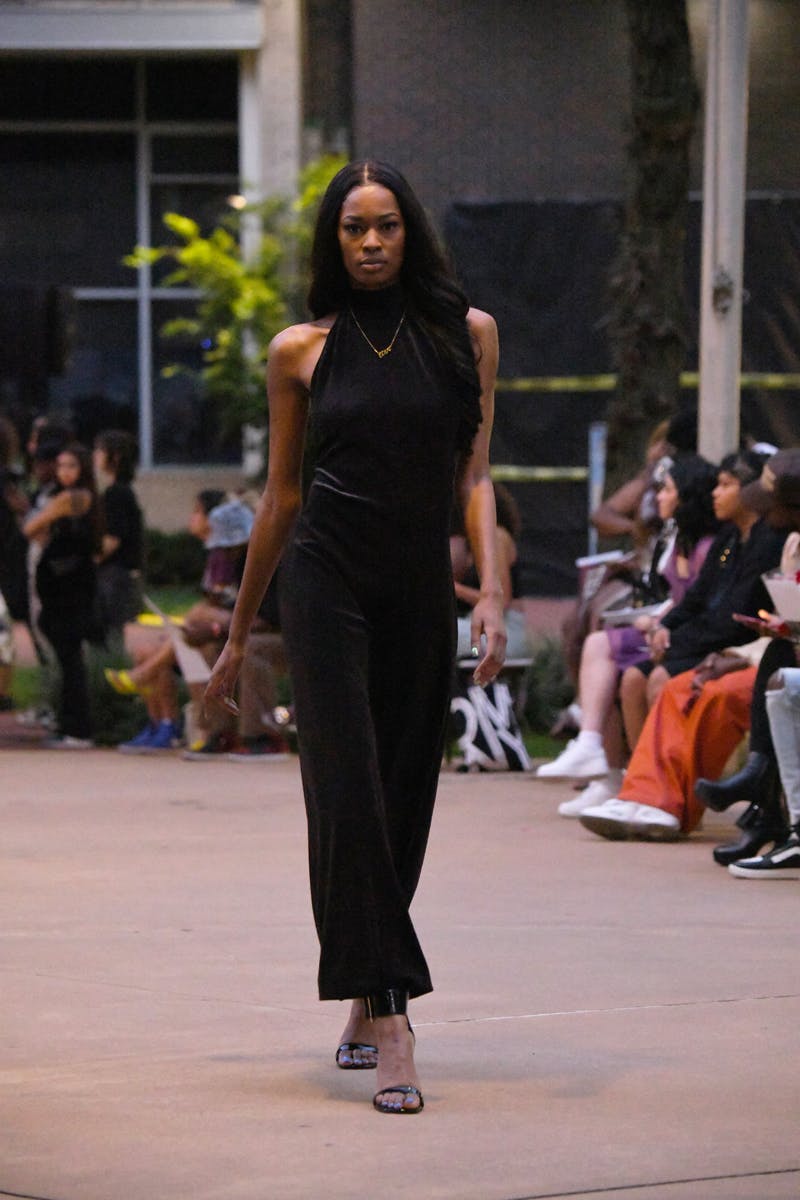 College is the single most stressful, yet best, four years of your life. In addition to earning a degree that may not have anything to do with your subsequent career, one discovers lifelong friends, the struggles of adulting, and even new skills, like completing an assignment in the middle of a party (I can relate).
In the case of Nigeria Ealey, Esaïe Jean-Simon, and Victor James, the college experience led the three friends to launch their fashion brand, TIER, right out of their college dorm rooms.
TIER has grown a lot since its 2014 inauguration, from t-shirts designed in student housing to a comprehensive Spring/Summer 2023 collection debuted during 2022 New York Fashion Week.
Having walked in Harlem Fashion Row's annual showcase and hosted a successful LA pop-up, TIER's latest project prompted Ealey, Jean-Simon, and James to recall how far the brand has come in just eight years.
For instance, as the New York label embarks on another major milestone with the NYFW show, its founders saw it fit to take the latest collection back to where everything began: Long Island University Brooklyn.
That's right. TIER staged its SS23 collection right on the grounds of LIU Brooklyn, turning the private university's main lawn into a catwalk. A few curious LIU students passed by, trying to get a glimpse at the fashion production plopped in the middle of their campus.
Though it was a Friday night, class was undoubtedly in session. Appropriately dubbed "TIER University," TIER SS23 manifested as a stylish enrollment of tasteful collegiate looks. Ivy League styles matched with streetwear flair through preppy cardigan dresses, clean coach jackets, and comfy knitwear stamped with a TIER U crest.
TIER's beloved sweatsuits return with varsity typefaces alongside first-time accessories like laptop cases and pennant shoulder bags, all speaking to the collection's higher education vibes.
"We wanted to elevate the college lifestyle," James told Highsnobiety.
"When you think about collegiate themes, you often see lettering and stuff like that. We wanted to go into the years: how you transition from coming in as a casual freshman to having to dress more professionally as a junior looking for an internship."
The college style evolution was made crystal clear throughout the show, which kicked off with a TIER Hounds hoodie and shorts 'fit and concluded with chic evening dresses.
Like an IRL institution, TIER University housed its own individual schools: the School of Art and Design, Generational Wealth, Awareness, and Tech and Innovation.
While these divisions usually align with one's degree path, TIER's majors emphasize creative expressions and societal disparities that "should be more prioritized and enhanced within the schooling system," as Ealey put it.
But rather than speaking to this demand, TIER is taking the initiative into its own hands with its Art Never Dies foundation.
Announced in tandem with the SS23 presentation, Art Never Dies manifests as TIER's philanthropic endeavor, inspiring and supporting the next generation's visionaries through resources like panels, scholarships, and other communal efforts.
It's no secret that humanities courses are rarely given as many resources as STEM (Science, Technology, Engineering, and Math) classes.
As someone who saw a beloved high school fashion class disappear after one year, I can attest that arts education often lacks funding, putting already-limited curricular activities at risk of being cut altogether.
"When we were growing up, we were told that you have to be a teacher, scientist, or doctor to make money," Ealey said.
"We want to spark change and a different mindset in people, so they know that you can thrive in any field."
TIER's SS23 collection, which soon opens pre-order enrollment on TIER's website offers more than impressive preppy gear and cozy threads.
It's emblematic of the brand's journey, from overcoming the odds plaguing Black brands daily to laying the groundwork for the next wave of artists.
"We're just three Black guys coming together and building something, really, out of nothing," Jean-Simon states. "TIER University is a full-circle moment, rooted in brotherhood, community, creativity, and excellence."
Shop our favorite product