Under the Radar is Highsnobiety's weekly celebration of upcoming talent. Each week, we're spotlighting a rising artist who is bringing something new to the world of music and is capturing our hearts and minds (and ears). This week, we're featuring Tierra Whack, a rapper who has catapulted herself to the top with the recent release of her 15-minute visual album 'Whack World.'
According to Solange, we don't deserve her. Missy Elliott endorsed her latest audio-visual project, Whack World, with three flame emojis, Hannibal Buress called it "outstanding", and Vince Staples was left lost for words. Her name is Tierra Whack, and she's an emerging talent so inventive and hypnotic that it's hard to imagine she'll still be underground in a year's time. Dropping Whack World mere days before ye's anticlimactic release, commentators are already starting to wonder if the young artist is among a new cohort of de facto heirs to Kanye West's creative mantle.
Tierra Whack isn't an alias, by the way; it's her government name, and she reverted to using it after stints as both T Dizzle and Dizzle Dizz, garnering buzz as a battle rapper in her hometown of Philadelphia from the age of 15. Despite piquing the interest of local heavyweights like Meek Mill, Whack, now 22, worried about being hemmed in by the form. "I didn't want to get boxed in as just being that rapper in the streets," she tells Highsnobiety over the phone, possessed of an energy that radiates even through an iPhone speaker. "I want to be a superstar. I want to be able to touch all different kinds of people, all different genres. I didn't want it to just be rap."
Instead, she pursued an oddball artistic vision that involves singing, dancing, mumble rapping, rapidfire spitting and acting; replete with pitch-shifting vocal effects, cartoonish personas and surrealist styling. "For a long time, weird wasn't cool," she says, explaining how hard it was to trust her gut feeling that she should move beyond the local hip-hop scene where she was beginning to make waves. "Everyone around me was proud, but I wasn't proud myself," she muses on the spot. "I didn't want it to just be rap." Whack sang in a choir as a vocal major at the Arts Academy at Benjamin Rush, and her singing voice is impressive, although rapping remains her swiftest vocal mode. She has an elastic flow honed by her formative, freestyling years, switching from a lulling drawl to a double-time onslaught of syllables without blinking. On "Sore Loser", she raps dead-eyed in a sequined coffin as a disco ball rotates. It's electrifying, and despite obvious parallels with Missy Elliott and traces of Kelis, Left Eye, and Busta Rhymes, it feels undeniably new.
In light of a recent string of bloated rap releases like Culture II and SR3MM, Whack World is notable for its brevity. Comprised of 15 songs that each clock in at exactly one Instagram-friendly minute, it's the auditory equivalent of a cold shower: jarring and exhilarating, with the power to leave you feeling shock-cleansed and fully alive. As viewers, our first glimpse of Whack's face comes a full minute into the film, as she lifts her hood to reveal a visage disfigured by enormous, prosthetic bug bites. "I'm actually allergic to insects," she explains. "I have medication I have to take and everything - if I get stung by a bee or any type of bug, I'll swell up right then." Whack noticed a comment online that mistook the visual as making light of people with facial deformities, but clarifies that she always prefers to mine her own experience for creative gold. "Every single thing [in Whack World] is something... I'm giving you facts about myself. I'm so afraid to go out in the summer because I'm afraid I'm gonna get bitten. Seriously."
The allergy isn't minor, and causes unsightly swelling, dark patches on her legs and arms, and even led to schoolyard bullying. "My legs looked bad, they were really bad," she recalls. "When I wore skirts and shorts and stuff, kids would tease me, like, 'Why do your legs look like that? What's wrong with you?' I didn't want to run in the grass anymore; I didn't want to come outside." The experience still leaves her feeling raw. "You know how kids are, they can be cruel. But everything I incorporate in my music, it's all real, and it's super personal."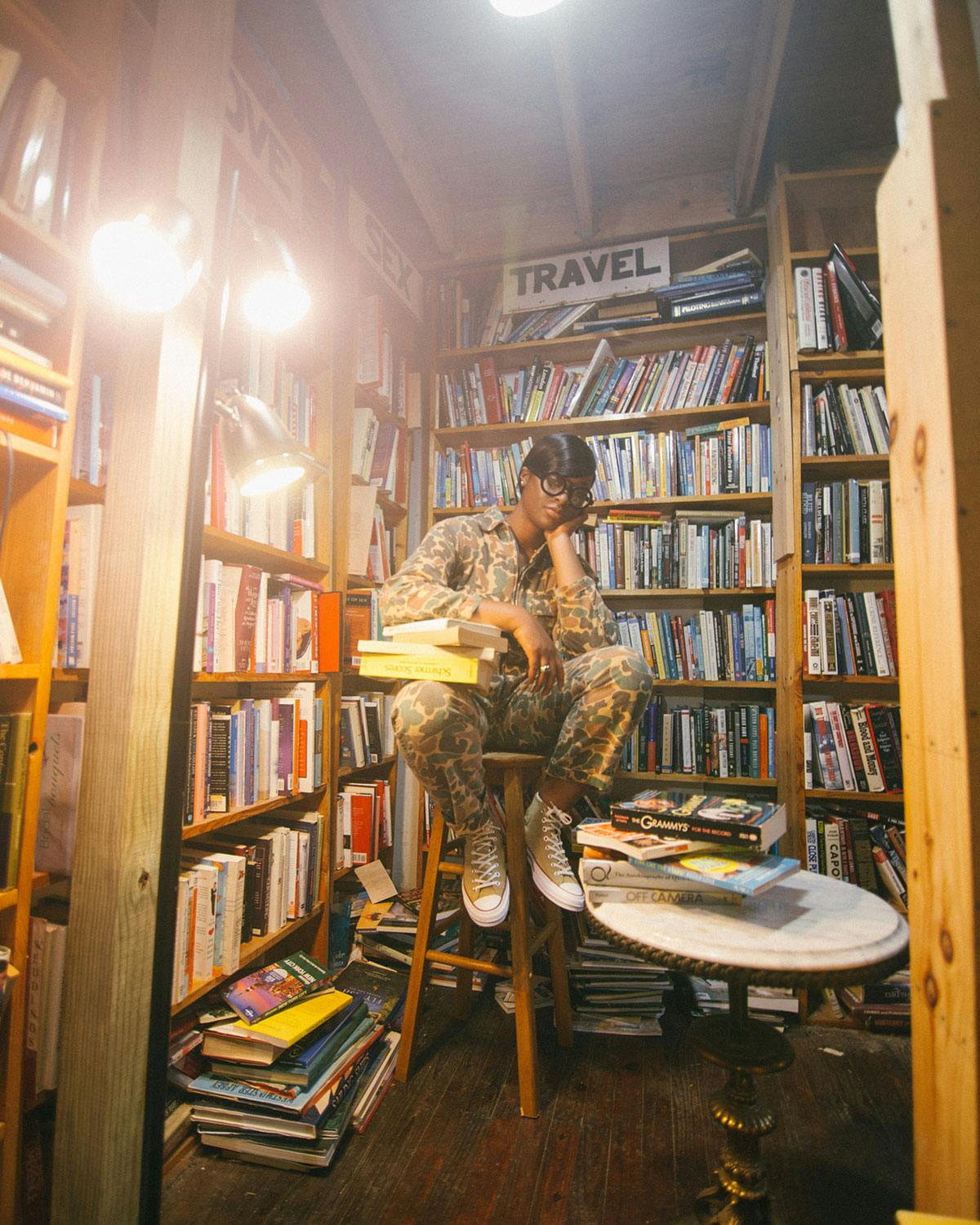 One of Whack's biggest strengths is her ability to get very real, very fast, while maintaining the levity of the carnival. Whack World is a technicolour tour de force littered with absurdist props and pop culture references, especially from film. The video for "Dr. Seuss" evokes Alice in Wonderland; "Bugs Life" is an homage to the 1998 Pixar animation; and "Pet Cemetery" recalls the feral, late-'80s horror Pet Sematary - animation and horror are some of Whack's favorite genres. Amidst the parade, though, there's a vulnerability that blindsides you when you least expect it. On the rambling, stream-of-consciousness outro to "Dr. Seuss", Whack oscillates between chest-thumping self belief and an existential crisis. "I should run for President, anything's possible," she spits in a cartoonish, Alvin and the Chipmunks-pitch, before shifting tone in every sense of the word. "I live in the hospital / I'm sick, and tired, of all these n*ggas lying," she continues, delivering the gut punch in a now deep, screwed-down drawl: "You ever laugh, just to keep from crying? Think less about living, and more about dying?"
Whack credits her solo mother's unwavering encouragement for being where she is today; her absent father is a punchline on "Fuck Off" ("I hope your ass breaks out in a rash / You remind me of my deadbeat dad"). Growing up in Philadelphia and then Atlanta, a number of her loved ones lost their lives young, and she pays tribute to them throughout Whack World. "I have so many homies that I've lost just recently," she says. "I lost a lot of friends, and [on the album] I'm just saying, like, I miss my dogs, I miss my homies." She toasts to fallen friends on "4 Wings" and the discordantly buoyant "Pet Cemetery", employing staccato keys, Henson-esque puppets and stock-audio barking to lighten the mood. It's characteristic of the whole project, which traverses tonal poles with ease: Whack World splices lyrics about self-doubt, disappointing men and suicidal thoughts with clips of bursting red balloons, gushing foam waterfalls, and edible pastel pearls.
It's clear how much is at stake for Tierra, but she refuses to be bogged down by heaviness. Throughout our discussion, she counters serious moments with laughter and infectious positivity, a quality reflected in her work. "I didn't want [the album] to be sad, I wanted it to be happy," she babbles. "You know how a movie gets deep, it goes kinda down, but then there's a burst of like, 'Oh shit, okay, it's gonna be okay!'?" She's barely pausing for breath. "Just taking the negative and making it positive, that's what I want to do." If Tierra Whack's life is a movie, then Whack World, and its ecstatic reception, suggest she's approaching a long climax. For the rest of us, it's a joy to just sit back with the popcorn and watch. For more of our Under the Radar features, read about how Dana Denatata is making empowering rap music right here.