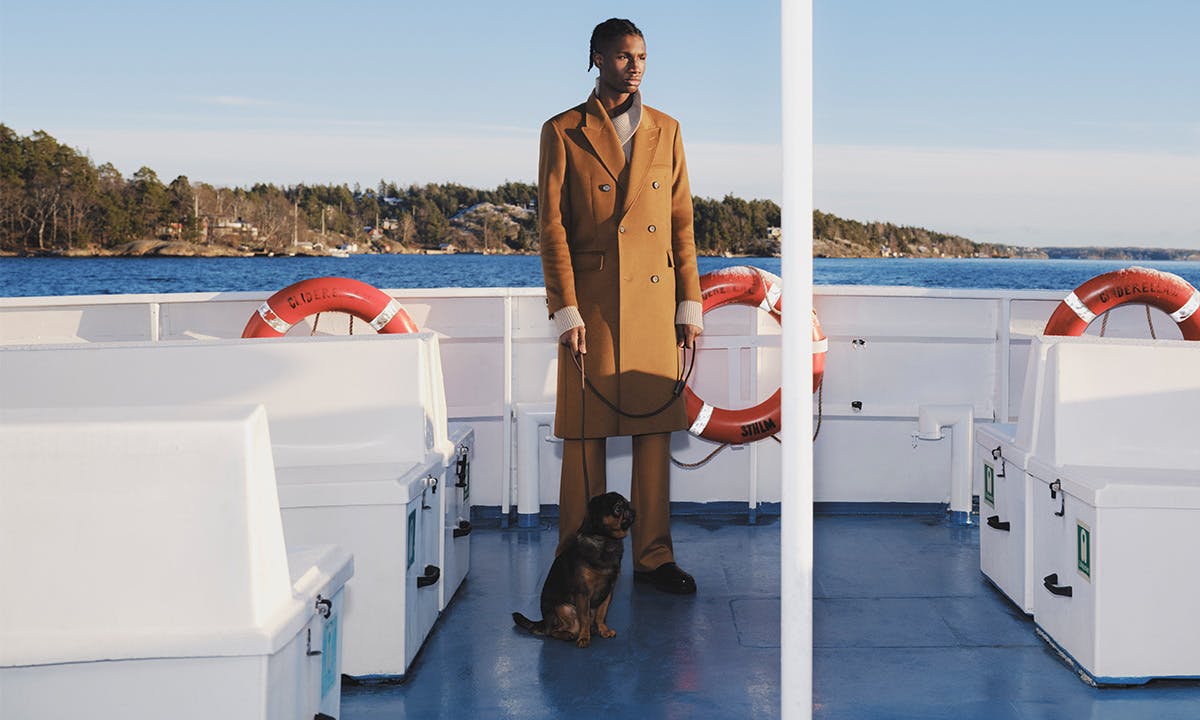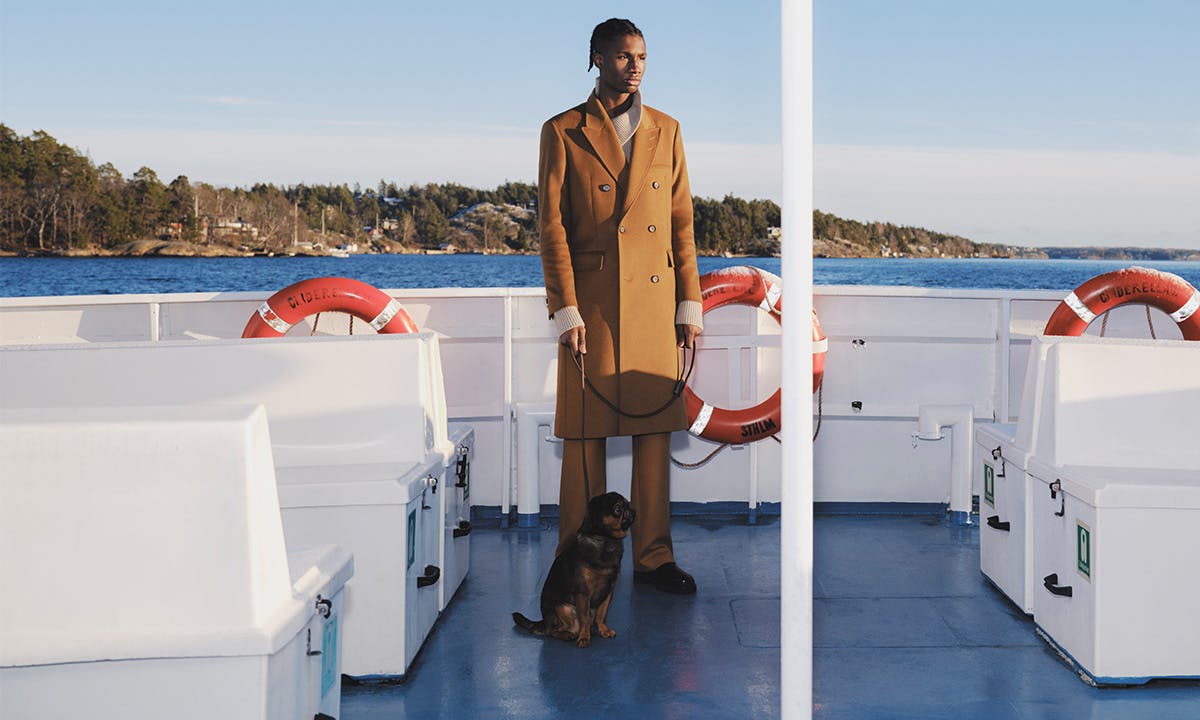 Tiger of Sweden creative director Bryan Conway has wasted no time in reinventing the brand's Swedish essence for a global audience. His first Fall-Winter collection debuted on London Fashion Week's digital platform with a short presentation film, entitled "The Commute", that transports the viewer onto a Stockholm commuter ferry inviting you to partake in the everyday life of the Swedish brand. Tiger of Sweden's first-ever digital collection presentation is accompanied by an online journal giving us a deeper insight into the collection and the mind of Conway himself.
The film, which portrays the collection entitled 'Life' shows the models boarding a commuter ferry in Stockholm for a beautiful and almost French Nouvelle Vague take on a common undertaking in the everyday life of a Stockholmer. This brief synopsis also summarises the collection. The thought process behind it began during a time when Conway and the wider world had more time to reflect on life and the more banal, normal, and usually little things we took for granted. Walking the dog or visiting the grocery store have become bigger and important moments where we view our usual everyday environments through a more magnified and detailed lens. We take joy in the intricacies and differences we hadn't noticed before. What may be normal life to one may be beautiful, new, and exciting to the next and that's how this collection was approached.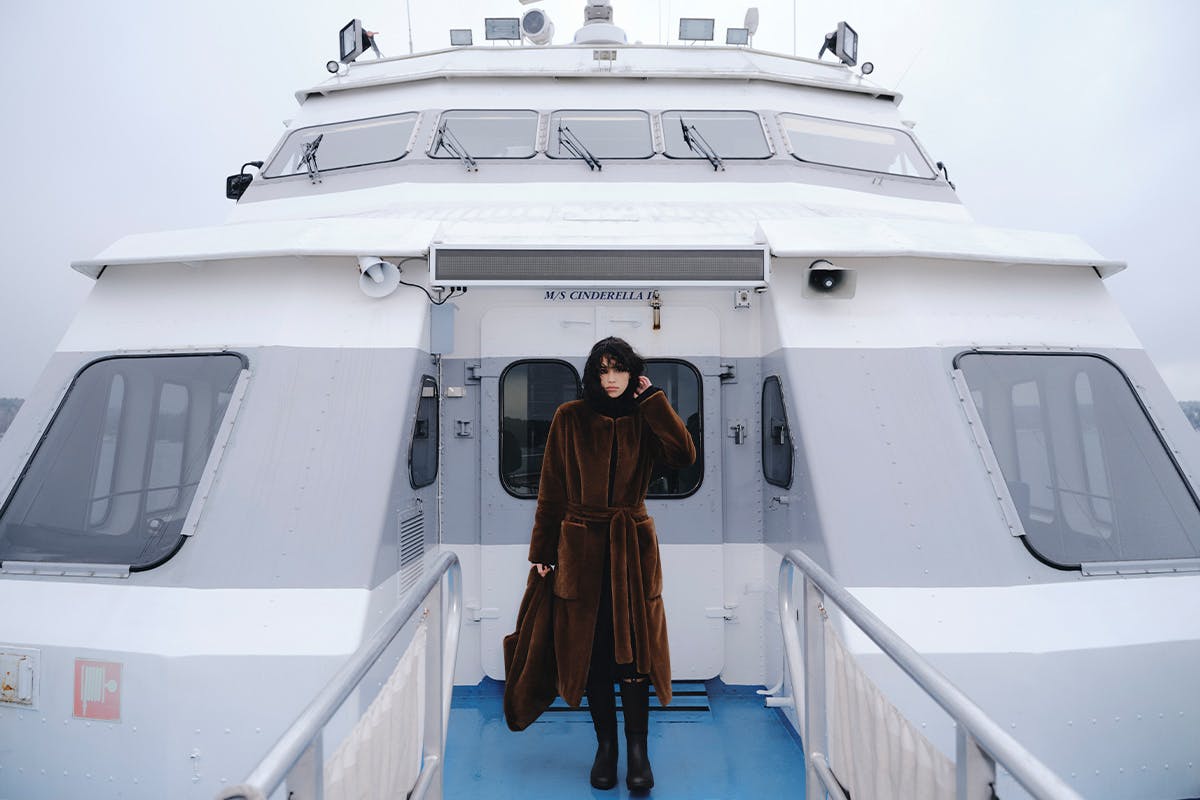 "Observations of what is happening around me. Of life and how people are living here. There is the element of being a voyeur in the city in which you reside, just going for a walk and watching life as it unfolds around you." Bryan Conway, Tiger of Sweden Design Director.
Expanding on this idea Conway looked into the work of Stockholm-based photographer Kacper Kasprzyk and admired how he caught these little parts of life. Things that were once mundane and overlooked were now celebrated in his work. His photographs became the framework for the collection and in particular its print story which makes use of the idea of life seen through indirect images like shadows and reflections.
The materials used in the collection have been carefully selected to support the 'life' story of the wearer too. Raw denim, moleskin, waxed cotton, and leather are hero materials that live with you and reflect your everyday life in their patina and wear. On your daily walk you might notice new things every time, from a name scrawled in concrete to a dip in the stone steps caused by a million feet, these materials reflect the same effect, with whatever you do in these garments affecting their appearance over time.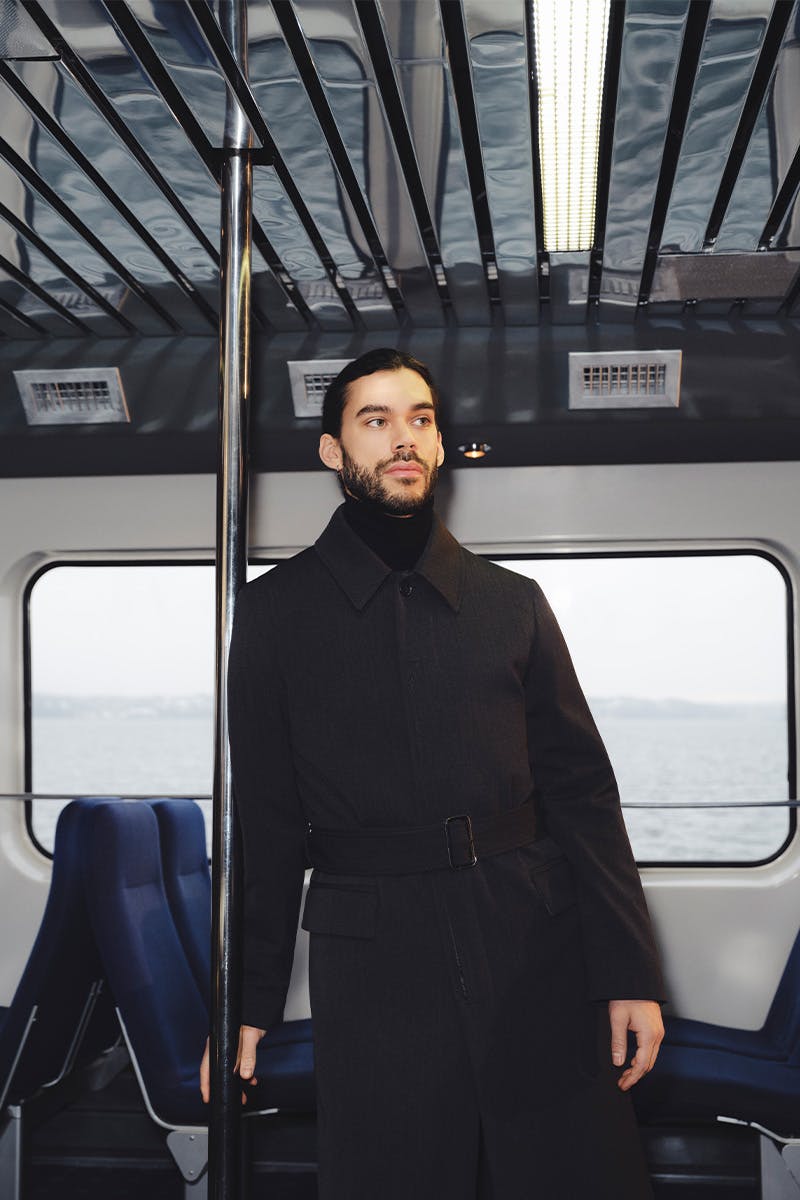 Conway has also taken the brand on a journey towards functionality. In his interview that accompanied the Fall-Winter presentation film, Conway paraphrases a famous Swedish saying, "There is no such thing as bad weather, only bad clothes."  This frames the thinking throughout the collection. Waxed cotton rainwear, oversized bucket hats (that actually keep the rain off your head), collars that can be buttoned across the neck and face for wind protection, suits tailored from rugged wool twill for durability, and dress boots molded with water-proof leather and rubber souls all have a foundation in functionality to suit our differing everyday lives however boring, normal or exciting they are.
You can access the Tiger of Sweden online journal here.