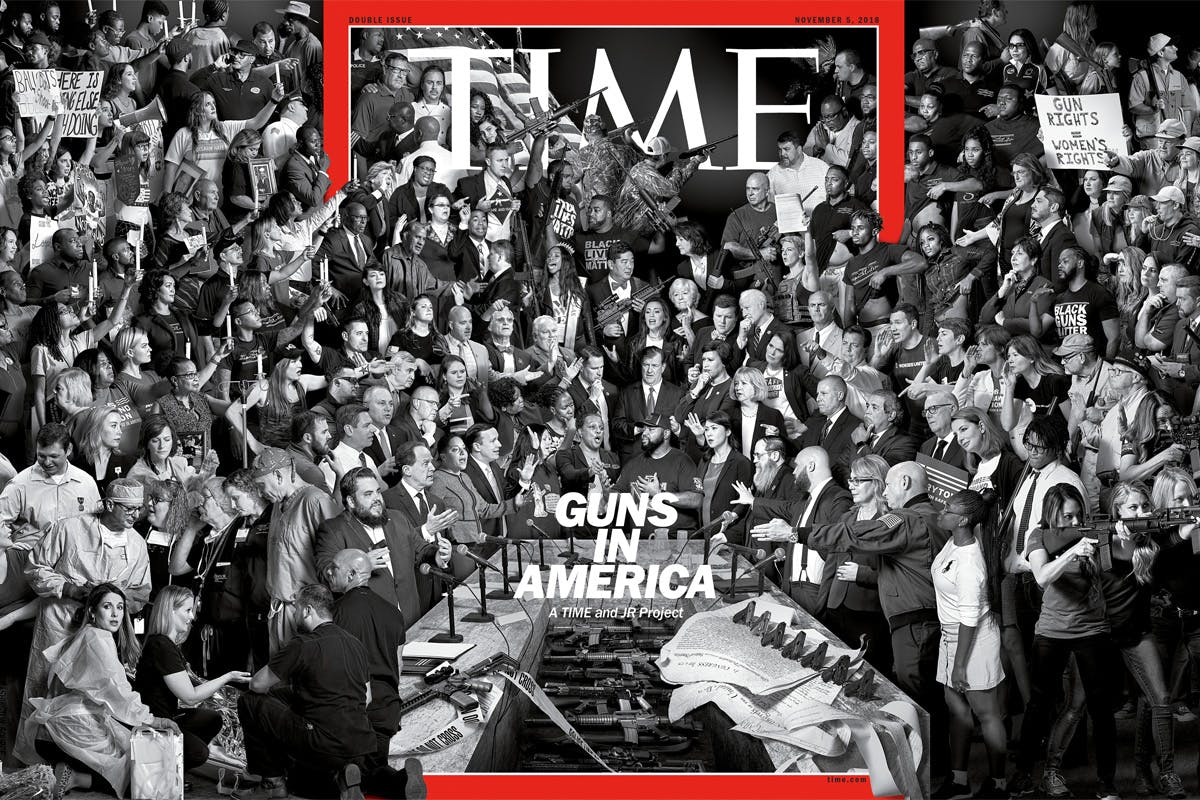 TIME magazine has enlisted Parisian artist JR to produce a special mural cover for the publication's special "Guns in America" issue.
Known for his large-scale murals that portray communities and comment on social issues, JR has photographed 245 Americans who are in some way effected by guns, from police officers to school teachers. TIME invited people whose lives have been touched by guns to share their views and describe their experiences, in an effort to find some sort of middle ground in the highly divisive debate.
Head over to TIME to discover the "Guns in America" issue in full.
JR has also put his large-scale murals on the U.S.-Mexican border and Paris's Assemblée Nationale.