One of the best investments you can make style-wise is getting something hand made. A handmade anything is a serious flex, because it means you forewent off the rack and opted for something unique.
That is the case with Timex's all-new American Documents collection. Every component of the collection, with the exception of the Swiss movement, is made in America, from the leather straps from Minnesota to the "Aged Waterbury Brass" case back and coin that honors its original headquarters in Waterbury, Connecticut. Watchmakers combine modern and traditional techniques, resulting in a timepiece that's both classic and modern. The American Documents, which comes in four colorways, features a leather strap, a stainless steel watch case, and is water resistant up to 30 meters.
Highsnobiety's staffers in New York City are really excited about the made in America watches and got their wrists in a few of them to get a closer look – scroll down to see how we styled them on the streets of NYC.
For more on Timex's American Documents watches, check them out here.
Marlon Crook Jr, Campaign Manager
Marlon wears the American Documents in Stainless-Steel/Brown/Blue.
There's something very timeless about a leather watch. The Timex piece pairs so well as a simple complement to a 'fit, whether it be for work or brunch. The beautifully colored brown band is classic and blends seamlessly with a nice button-down and slacks. I feel confident wearing this watch that my style is on point and I'm making a statement.

Marlon Crook Jr
Daniel So, Branded Content Editor
Daniel wears the American Documents in Stainless-Steel/Black/White.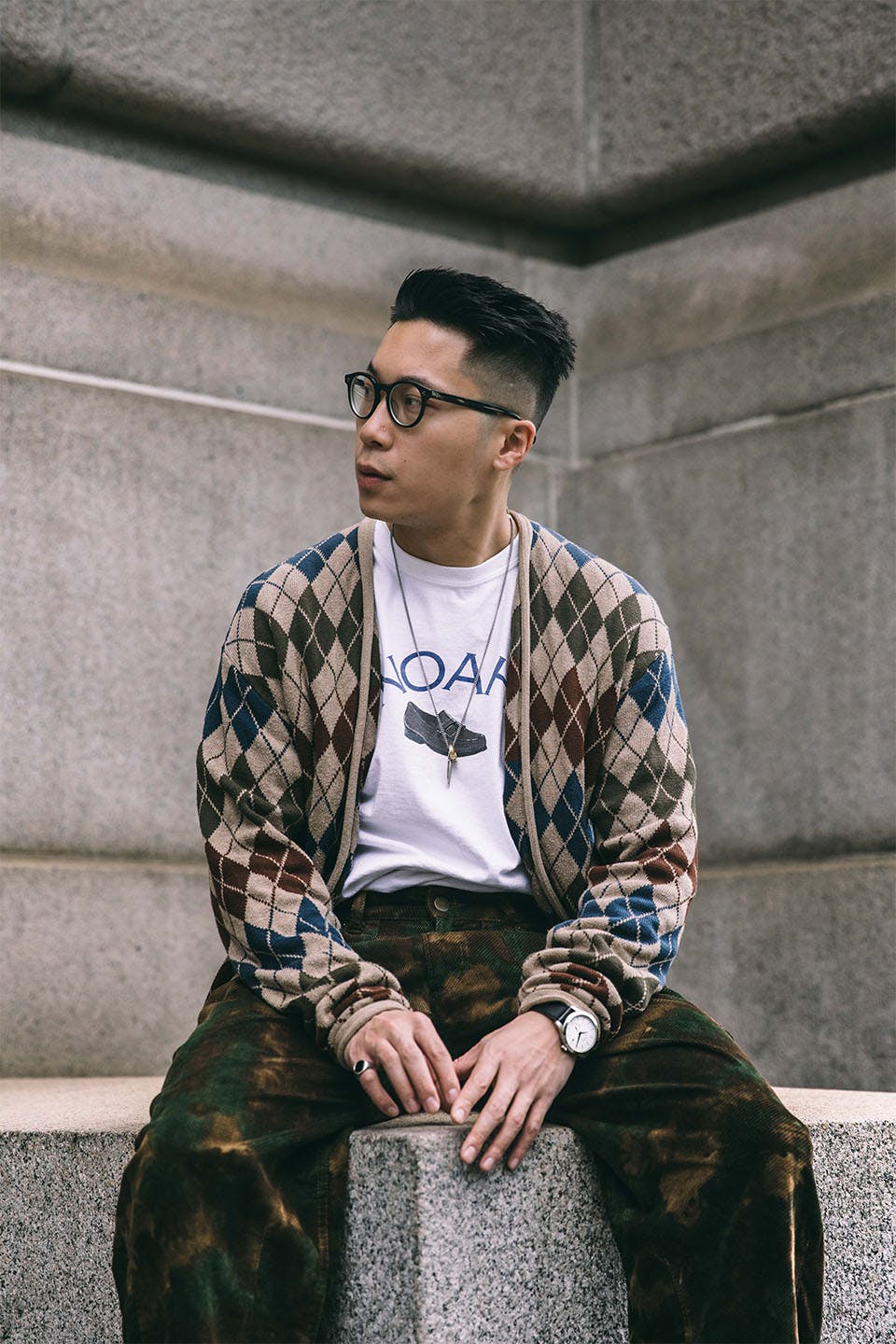 I love a good backstory, and when that comes with supporting local craftsmen in creating high-quality, American-made watches, it's a no-brainer for me. The American Documents collection is classic enough to wear daily, but knowing that it was built by hand in Connecticut is something that I appreciate even more. I paired mine with an argyle cardigan and camouflage trousers with a simple graphic tee to highlight the watch's versatility; you can easily dress it up or down no matter your style.

Daniel So
Brett Dalzell, Art Director
Brett wears the American Documents in Stainless-Steel/Black/White.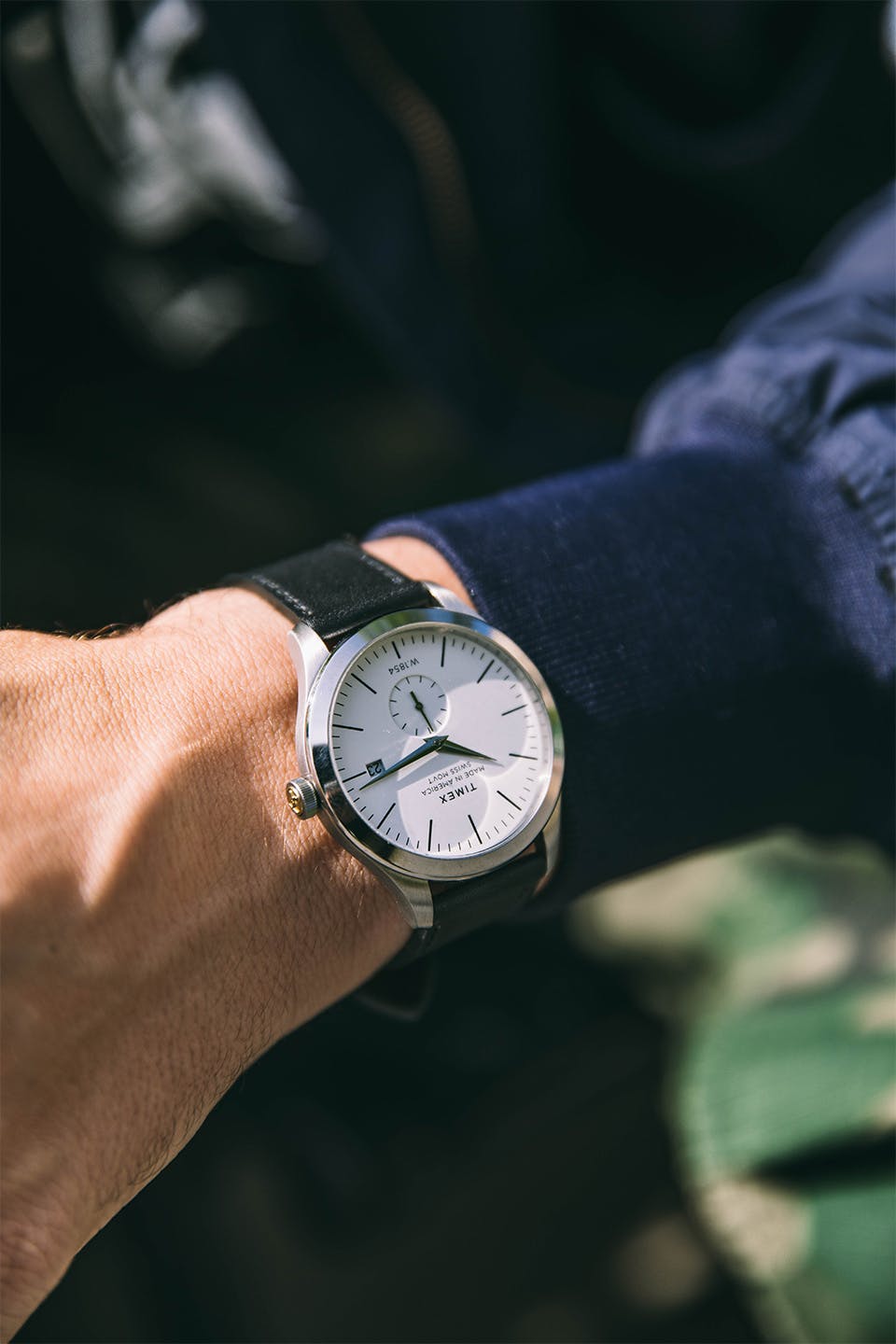 One of the simplest ways to elevate an outfit is the addition of a clean, classic, high-quality timepiece. The majority of my wardrobe is upcycled military surplus or contemporary workwear, an aesthetic that can feel tired if not styled properly. The classic Timex immediately brought a sense of detail and upscale refinement to my kit. Contrary to today's trend cycle, it feels like you could wear it for 50 years, not 5 months. Not mad at the made in USA production, either.

Brett Dalzell
Shop the full collection of Timex American Documents watches here.