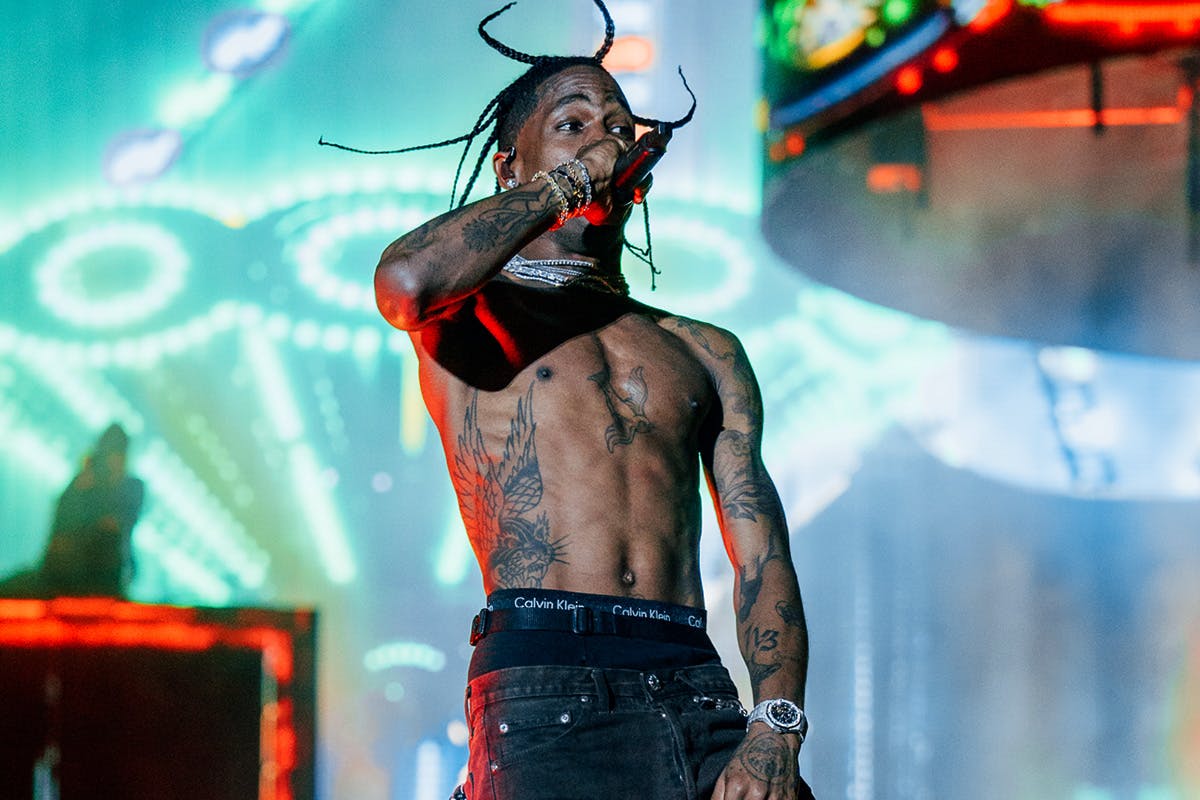 Attention all ragers: Travis Scott's Astroworld Festival is returning in 2021.
In celebration of his 29th birthday, the rapper announced that his Astroworld Festival will officially return this coming fall. The music festival will be held on Friday, November 5, and Saturday, November 6 at NRG Park in Houston, Texas – expanding to two days due to overwhelming demand. What's more, tickets are set to go on sale today.
The creative theme for this iteration "Open Your Eyes To A Whole New Universe," promising another larger-than-life multi-stage event curated to perfection. Once again, Scott himself will be headlining the fest. Let's hope we have Travis Scott's forthcoming album Utopia until then, if not, Astroworld could just be the perfect occasion to get the first insight into the anticipated project.
Last year, Scott hinted that after it had to be canceled in 2020 Astroworld would make its return in 2021. There's no word yet on a lineup but we expect it to be astronomical as always.
General admittance and VIP ticket packages go on sale today, Wednesday, May 5 at 10 a.m. CT at AstroworldFest.com. You already know the drill: buy your tickets asap or they'll be sold out.