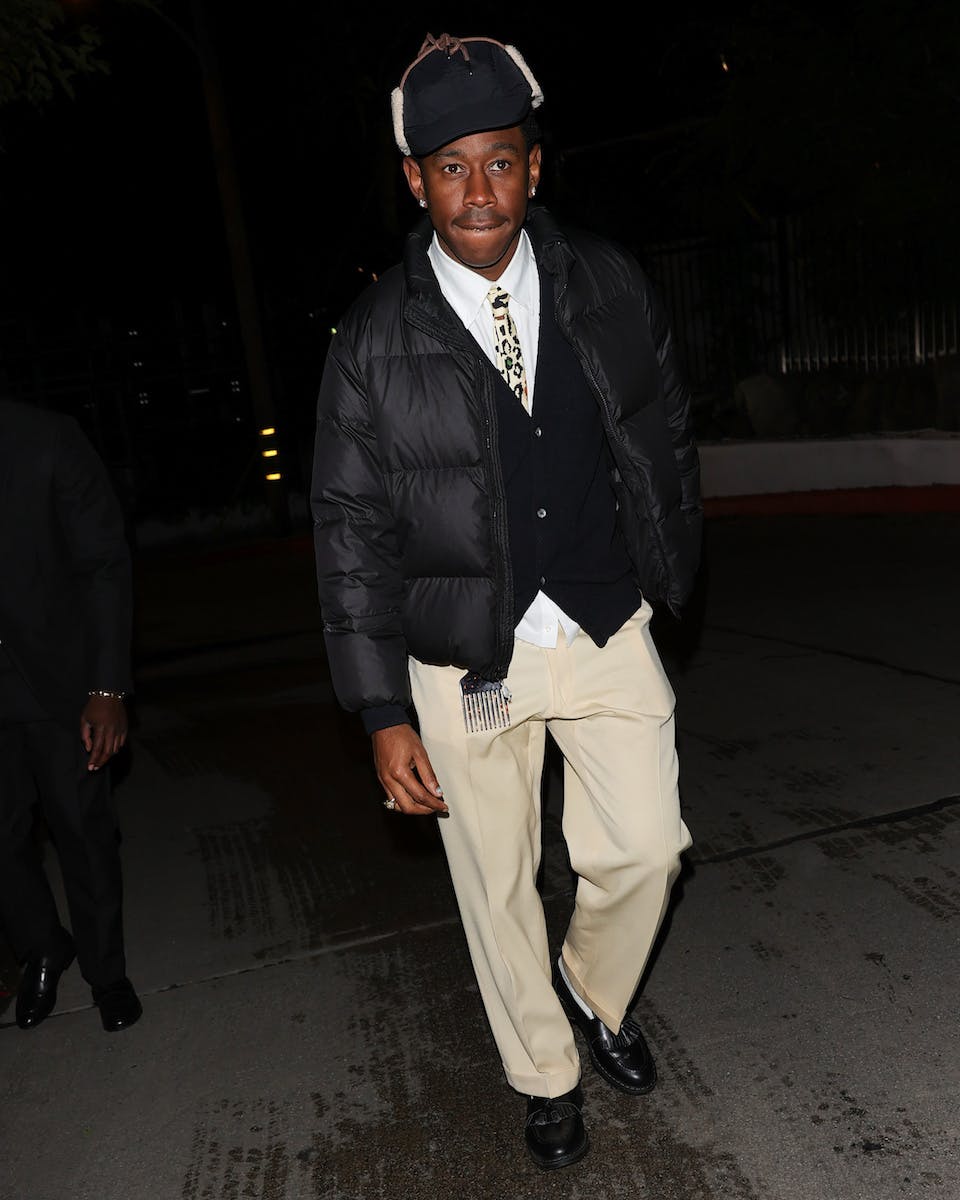 It was only last month when we took a moment to appreciate Tyler, The Creator wearing a puffer jacket from The North Face and now, we're already straight back at it.
A cold weather essential that, if you're anything like me, gets thrown on for practical reasons more than stylistic ones, the musician has navigated puffer season in a way that only someone with serious sartorial prowess can do. And his latest move is to turn down-filled outerwear into a smart-casual style.
Last night's Golden Globe awards, which saw another couples fashion moment from A$AP Rocky and Rihanna as well as Donald Glover announcing he's making new music, had an afterparty at Chateau Marmont where Tyler presented how puffers can be used to dress down a formal look.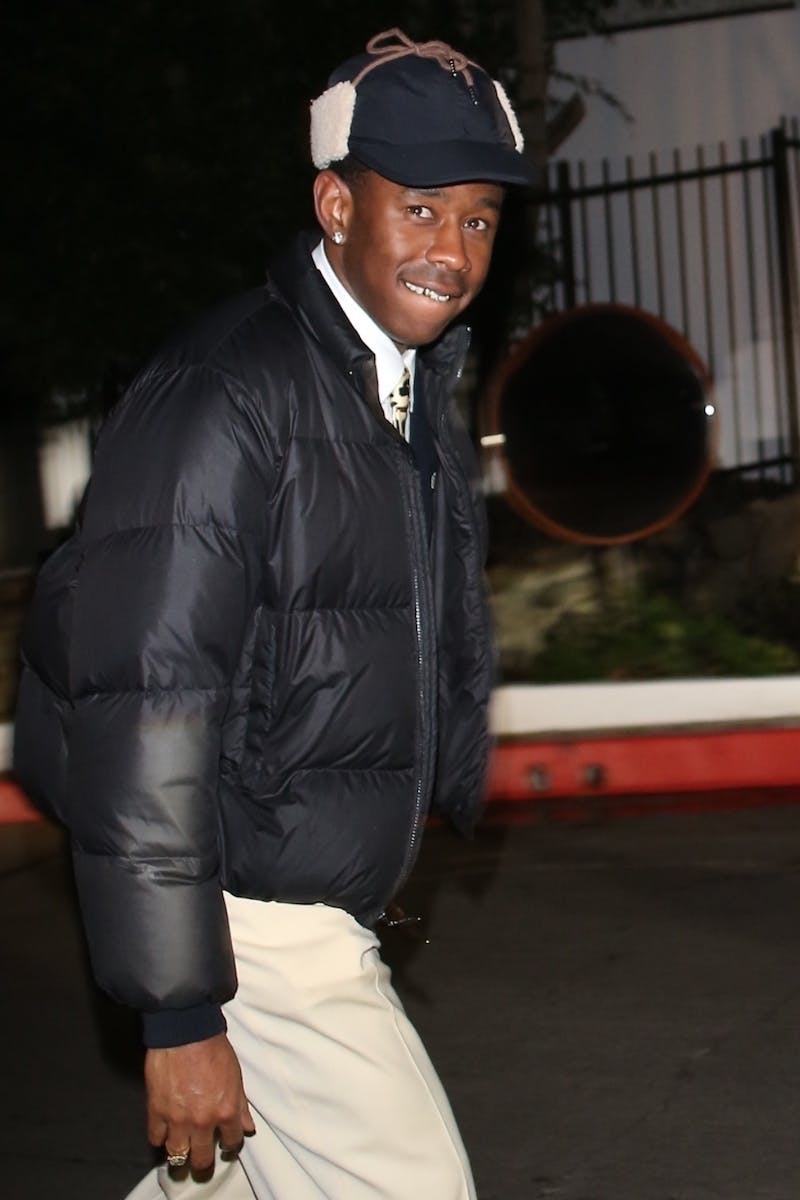 Much of his outfit was what we have come to expect from one of the best-dressed people in the world, a slightly gaudy tie, a cardigan, wide-leg suit pants, and loafers — it's all stuff we've seen him wearing countless times, right?
But put together in this monochrome look, complete with a slightly cropped puffer jacket, flappy-eared cap, and a hair pick hanging from a belt loop, it is another reminder of why we hold his fashion taste in high regard.
Having built such a clear personal style over the years, it's a combination where you get the feeling nobody else could have made it work so effortlessly. And I don't think anyone else is able to show such versatility with a puffer, either.
It's not just him pairing one with a shirt and tie or the aforementioned The North Face moment that makes me say this — he's even managed to make a puffer jacket look good with shorts.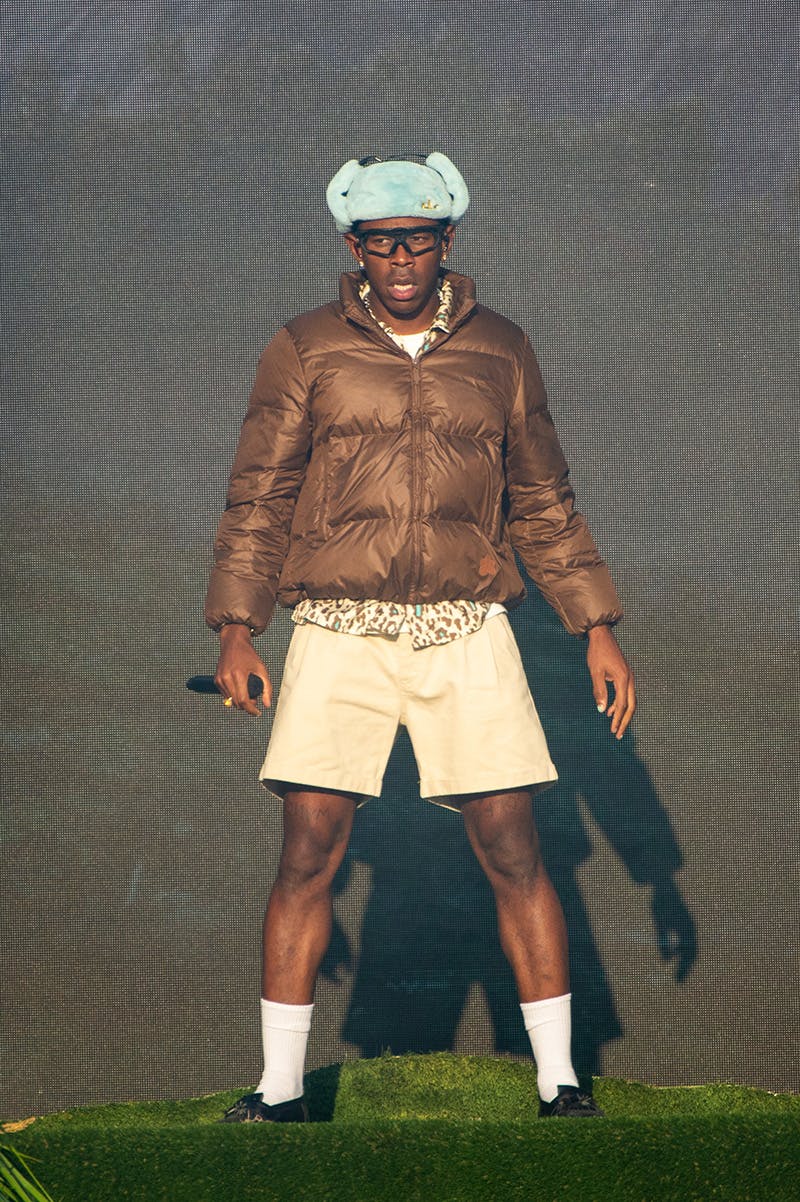 Someone who we previously dubbed the GOAT of summer loafing might have also become the GOAT of winter puffing.
Scroll Down to Shop Tyler, The Creators Golden Globe Afterparty Outfit
https://www.ssense.com/en-us/men/product/wacko-maria/beige-leopard-tie/10868791
Want to keep browsing? Download the Highsnobiety app for all the hottest products and brands from the Highsnobiety Shop. Highsnobiety has affiliate marketing partnerships, which means we may receive a commission from your purchase