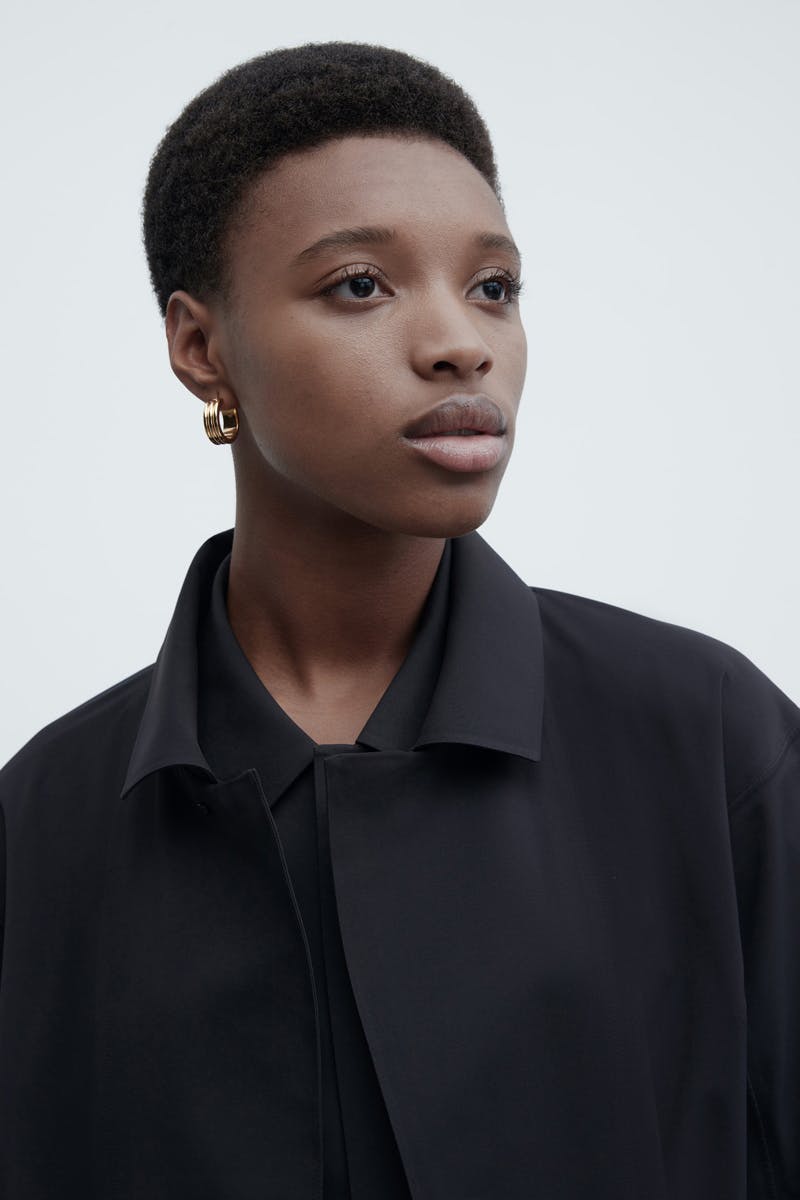 Brand: Veilance
Season: Fall/Winter 2021
Buy: Veilance's website and select Arc'teryx stores.
Editor's Notes: In an industry where inclusion is often, er, lacking (to say the least), more diverse product offerings are always welcome, especially in the realm of high-end techwear. Veilance's FW21 womenswear collection is the first of its kind for the Arc'teryx sublabel and it's a pretty impressive debut.
I don't just say that 'cuz I'm a fan of creative director Taka Kasuga but because the collection is more than just reskinned menswear.
This isn't a "sister" label: Veilance womenswear is a fully-fledged women's line, so refined and sleek that it mirrors the clean lines of non-technical brands like The Row. No wonder Jil Sander is working with Arc.
"We identified the most iconic pieces in a woman's modern wardrobe and applied a complete technical re-design," Kasuga said. "Women often have to choose between designer pieces that are beautiful, but don't stand up to the wettest and coldest conditions, or traditional outdoor apparel that is too rigid and harsh. Veilance women's is the marriage of the two – soft materials and contemporary silhouettes, but with the industry-leading climate performance that we're known for."
It's an authentic approach, one lacking from most other major players in the high-end technical arena. Veilance incorporated new textiles — malleable Polartec Neoshell — and design cues — 3D ergonomic pattern-making — to create pieces wholly distinct from the menswear offering.
All 11 items, from down coats to knee-length raincoats to shell skirts to slit-hem trousers, reflect Veilance's knack for whittling a garment down to its basest form, regardless of gender. Futuristic uniforms for everyone!