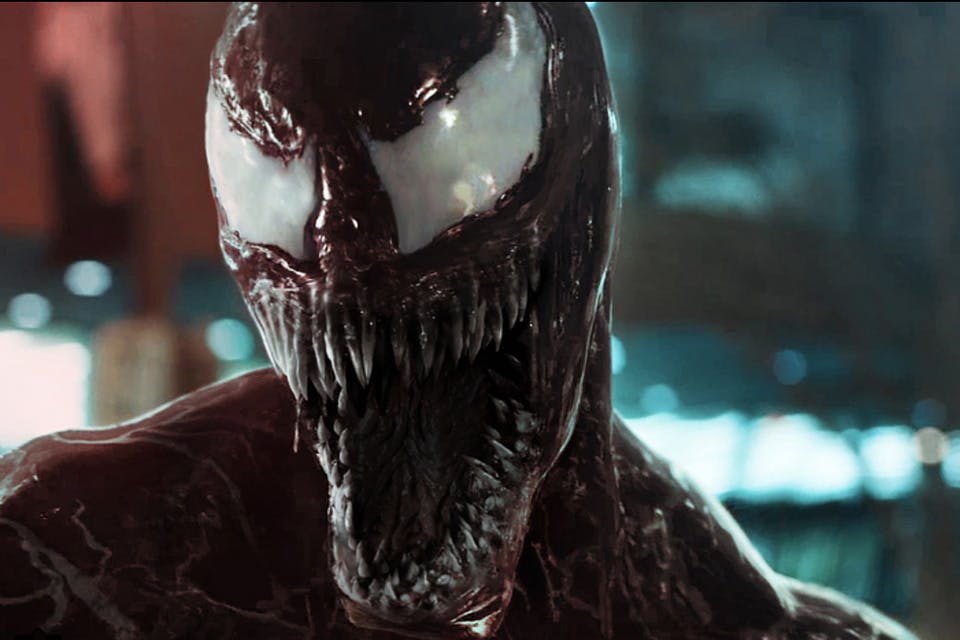 Despite receiving a severe beating from fans and critics alike, Venom has broken October box office records. With the film having banked big on its opening weekend, CNN reports that Sony's feature-length adaptation of Marvel's comic antihero has taken the US number one spot, raking in an estimated $80 million domestically.
The Tom Hardy-starring movie about a journalist taken over by an alien "symbiote" inside his body currently stands at 31 percent fresh on Rotten Tomatoes. Dubbed a "complete failure" and "Catwoman-level bad" by those who saw early screenings, Venom has still managed to break the October record previously held by Gravity, which brought in $55.7 million back in 2013.
Venom beat out A Star Is Born to the number one spot, with the Bradley Cooper and Lady Gaga-starring musical romance bringing in $42.6 million.
Have you seen Venom yet? Let us know how you liked it in the comments.
In other 'Venom'-related news, watch Tom Hardy and Riz Ahmed teach British slang.