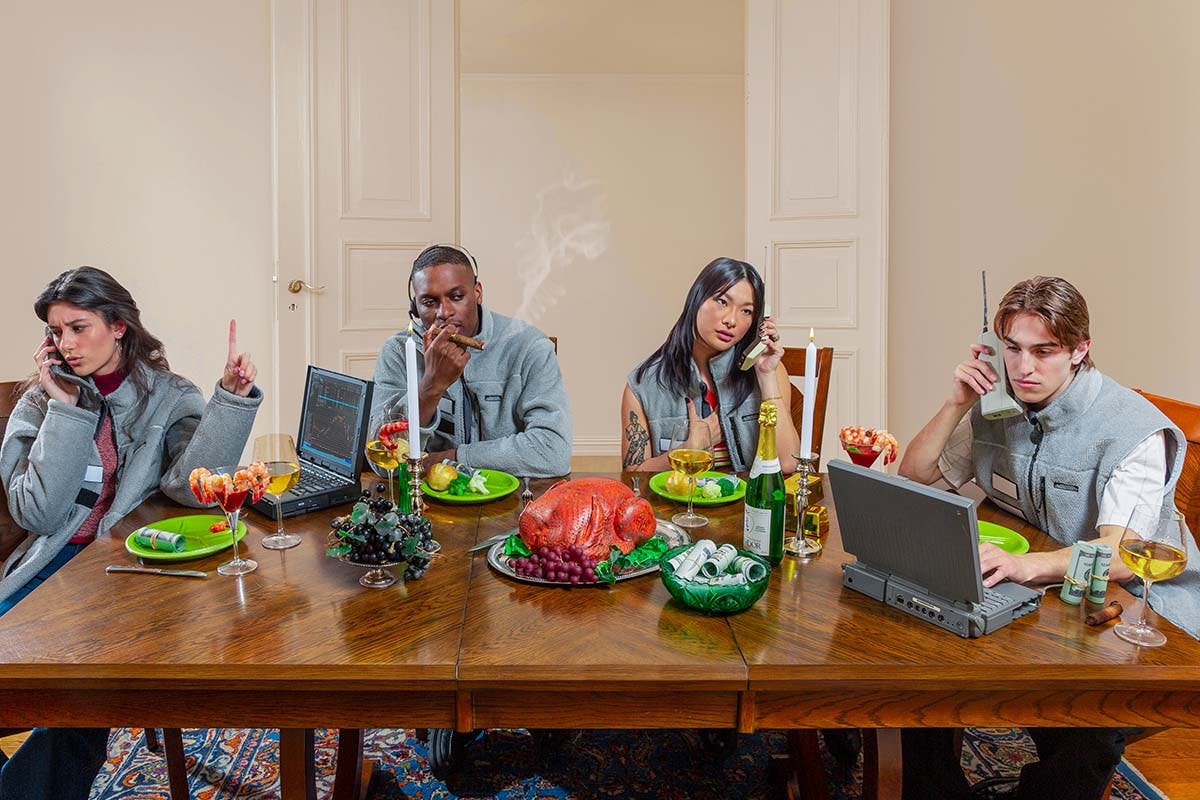 Reddit's WallStreetBets inspired a ton of millennials and Gen-Zs to try trading stocks online this year – but as it turns out, this insanely popular subreddit forum has also inspired something a little more fashion-forward: a limited-edition day trading-inspired fleece jacket from Canadian brand Wun-Off.
There's no denying that r/wallstreetbets turned into a social phenomenon earlier this year. Seemingly overnight, people who had never invested in stocks before became embroiled in day trading meme stocks when a rowdy group of Redditors made sure their online conversations had a real-life impact. In case you need a refresher, last January an army of WallStreetBets traders helped drive a meteoric rise in video game retailer GameStop's stock price, much to the chagrin of the hedge funds attempting to short it. The result? GameStop became a household name overnight after the forum rallied around it, ultimately skyrocketing the stock price from where it had been at the start of the year – under $20 – to nearly $350 at market close on January 27, 2021. The move made headlines around the world, and unofficially ushered in a new era of the stock market.
Today, the stock market is dominated by the fast-growing emergence of young, novice investors trading stocks online and making serious coin. Some have claimed that they've made hundreds of thousands of dollars, or even over a million, in quick gains. Of course, it's Reddit, so these numbers could be real, inflated, or completely fictitious. Regardless, it's a moment.
Montreal-based brand Wun-Off is noted for grabbing hold of moments like that and documenting pop culture through their products. They create pieces such as hoodies, hats, and jackets that are inspired by real-life moments, with the overarching goal of building a linear cultural narrative through their products. Wun-Off's limited-edition Day Trading jacket is the latest.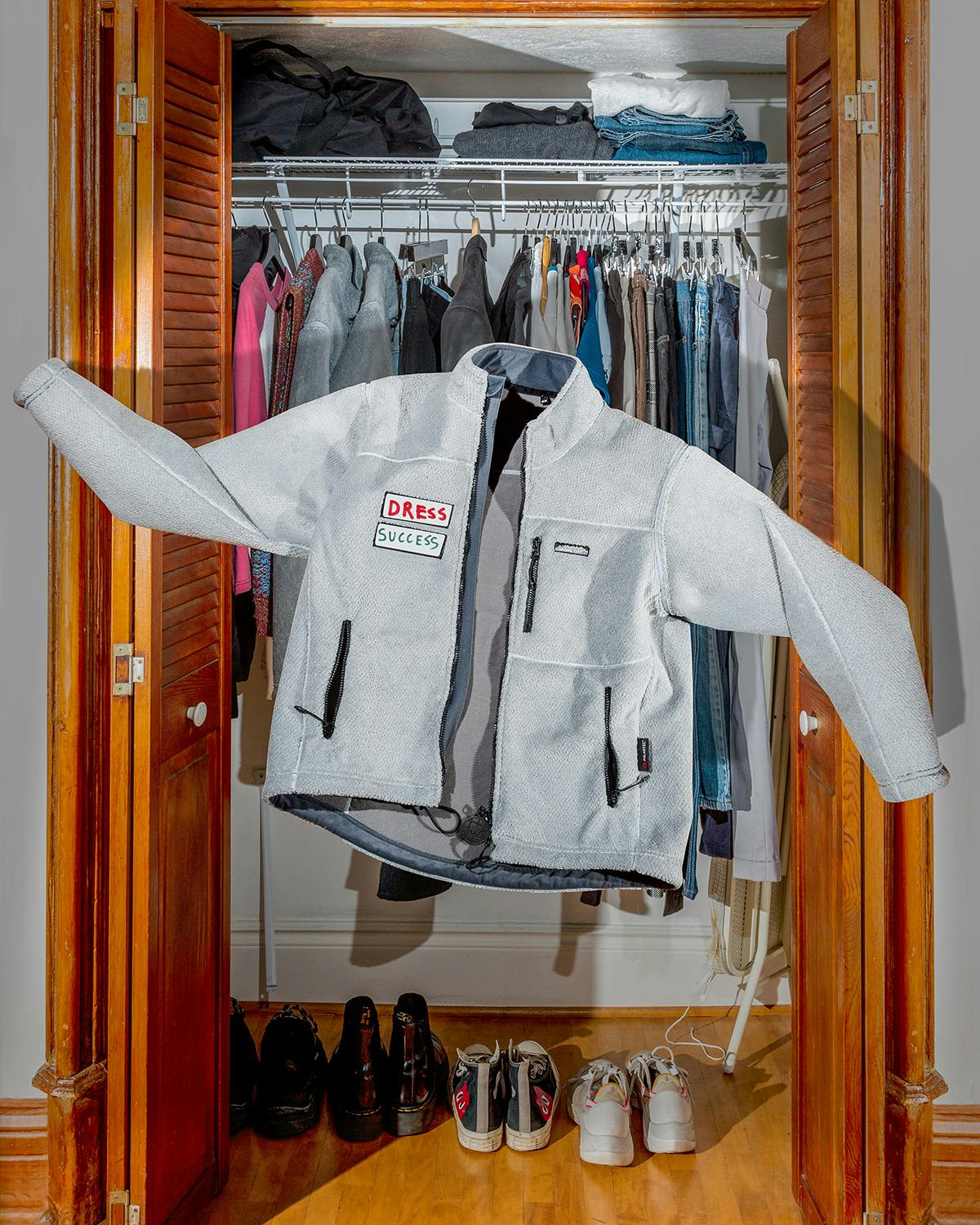 Are you a mega-fan of Martin Scorsese's 2013 film The Wolf of Wall Street, or a Patagonia devotee? Have you had a sudden onset of stock expertise, or are you perpetually juuling? Seeing dollar signs instead of stop signs? If you've answered yes to any of these questions, then Wun-Off's limited-edition Day Trading jacket is for you. The fleece jacket gives a nod to the millennial-initiated forum that continues to make headlines with attempts to defy Wall Street.
The Day Trading Fleece jacket mimics Patagonia's iconic jacket, with plenty of details inspired by the cultural identity of the day-trading community. Traders who wear their stocks on their sleeve? This fleece turns the figurative into the physical with a built-in dry eraser sheet that allows traders to write their latest stock on their chest – a flag showcasing the shorts, the holds, and the community they represent. The jacket is 100% polyester Polartec paired with a coin pendant zipper. Its detachable sleeves offer an elevated version of the day-trader's ubiquitous uniform: the Patagonia fleece. Other technical features also draw deeply from day-traders' dispositions, including a built-in Juul pouch to keep your stimulants close and your concentration on the charts.
As movements within tech and pop culture expand to new heights, so does the Canadian's brand possibilities for creation, which has us wondering what next big event will lead to a Wun-Off drop. For more information on Wun-Off's latest drop, visit wun-off.com.