 Launched in 2017, WARDROBE.NYC is a brand built on a simple premise: Essential pieces, made in the highest possible quality, with a seemingly endless versatility and timeless appeal. The clothing is available only as sets—either 4-piece or 8-piece, and range in price from $600 (the new STREET 4-piece) to $3,000 (the TAILORED collection 8-piece).
Their previous releases have been dubbed "TAILORED," consisting of a black topcoat, suit, wide-leg trousers, a zip hoodie, and a cashmere sweater among other things, and "SPORT," which included an exclusive pair of adidas Yung-1 sneakers.  Now, founders Josh Goot and Christine Centenera are feting their latest release, called "STREET" with a new concept store in SoHo.
The collection, which sidesteps the term "streetwear" and attempts to redefine it as shorthand for everyday city dressing—a sentiment shared by Dior Men's artistic director Kim Jones. Rather, as designer Josh Goot puts it: "We try to interpret them our own way into a super pure and luxurious form."
So in the lens of WARDROBE.NYC, that means pullover hoodies, puffer jackets, track pants, and army-inspired cargos fit into the mix of workwear, sportswear, and outerwear that many streetwear brands still reinterpret season after season. There's attention-to-detail in the textiles and finishes, and all the garments are made in Italy.
"That's how people dress—they're all their own subcategories, but they're all mashed up in this modern, urban lifestyle," says Goot. "We just try to capture it, elevate it, and make it as simple and clean as possible," says Goot.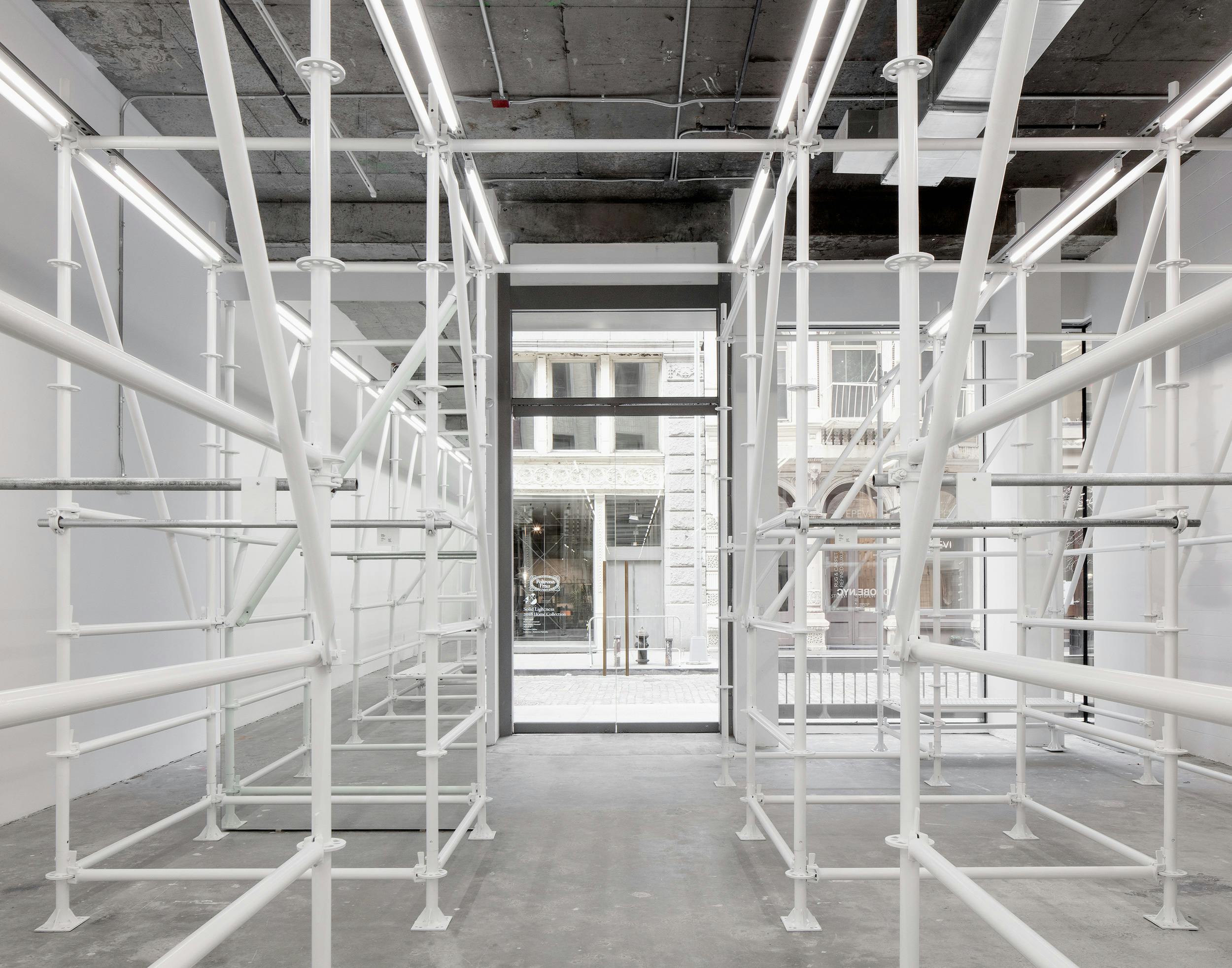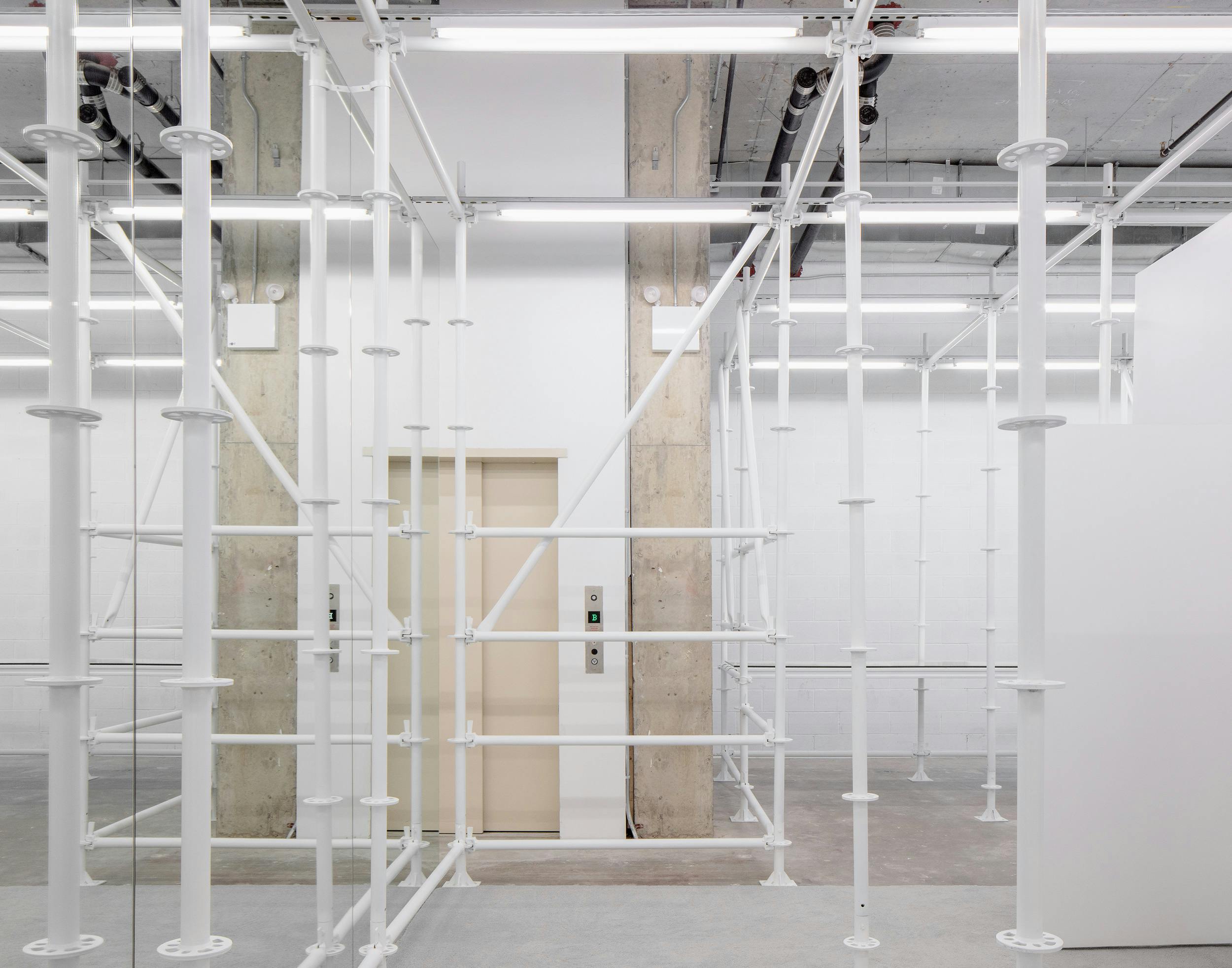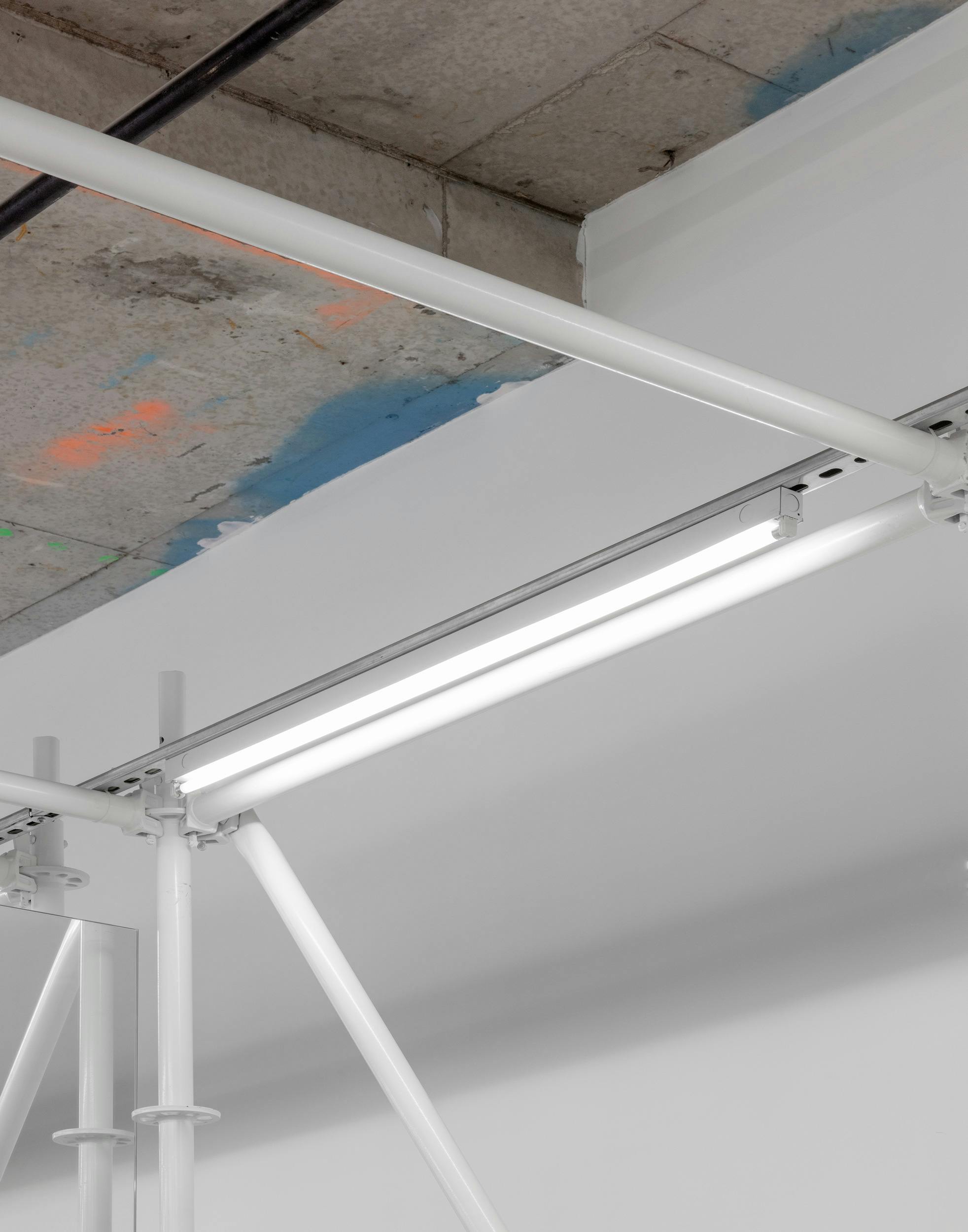 As far as the concept store, the minimal interior and exposed piping allow the primarily black clothing to take precedence, while summing up the brand's soft-spoken premise. Designed by Jordana Maisie, it's equally inspired by New York's cityscape and scaffolding, drawing a parallel to WARDROBE.NYC's premise of distilling things worth paying attention to amidst the chaos—both of city life and the fashion industry.
It mirrors the minimal design of the website, and customers who wish to buy something from the store instead are invited to find their size in the space, then order the product online. The 4-piece and 8-piece STREET wardrobes are priced at $600 and $2,400 for men and women.
"Streetwear isn't necessarily streetwear anymore," adds Christine Centenera, a renowned stylist known for her work in Vogue Australia and with Virgil Abloh at Louis Vuitton. "It's just like day-dressing, or an easy way for people to dress."
She notes that interior design, architecture, and fashion are inextricably linked, and already intersect with each other in many ways, from inspiration to concepts. She sees the new store as a place where people who are familiar (or completely new) to the label can touch and feel the fabric, try on the clothes, and really get a feel for the universe they're trying to make.
"We're in the process of building a brand, and it's been quite clear from the three releases what our aesthetic is," says Centenera. "It's clean, it's modern, and fresh—and this space just adds to that story."