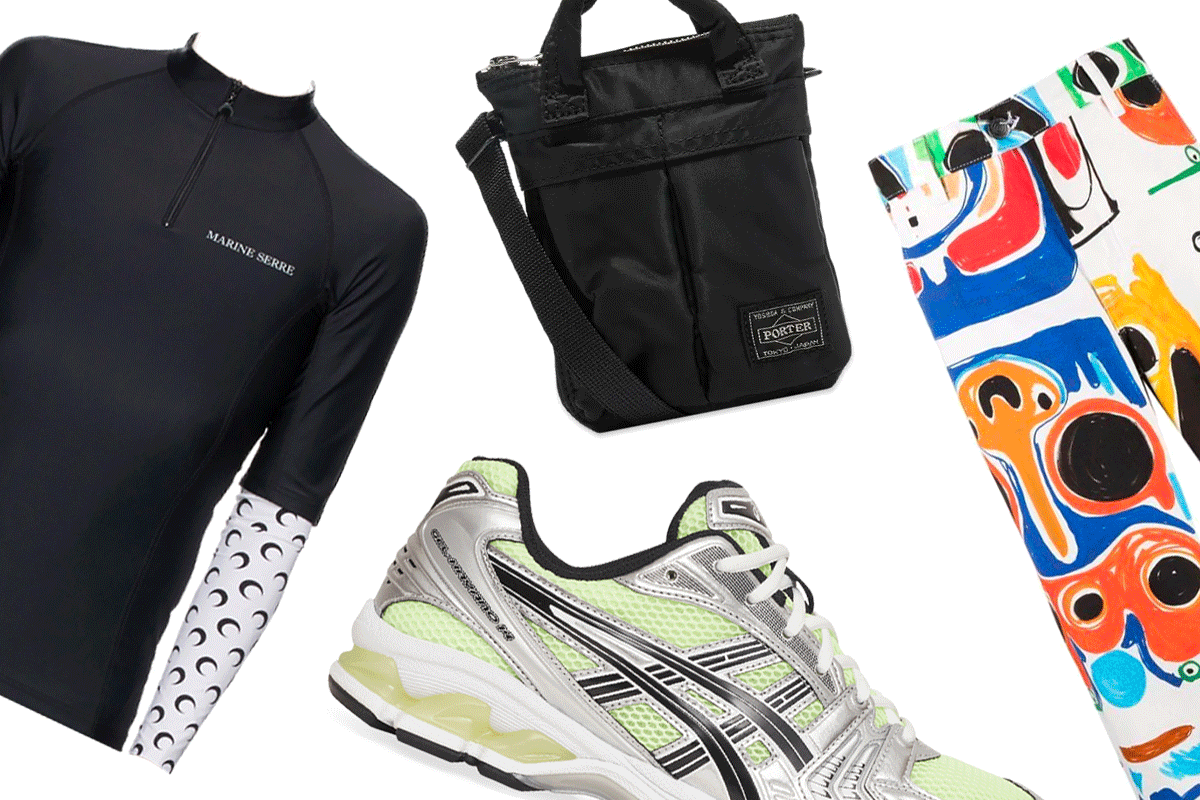 Experience this story and others in HIGHEnergy, a print magazine by Highsnobiety, available from retailers around the world and our online store.
Worldwide shutdowns have resulted in a backlog of the planet's biggest sporting events and this summer, pent-up athletes are finally getting to rage on the courts, tracks, and fields of the Olympics, Wimbledon, and the Euros. While titans do battle on the field, court, or pitch, we've been deliberating over what outfits we'll watch them in, whether in attendance or armchair coaching.
Despite heavy criticism and rising Covid cases, the postponed Tokyo 2020 Olympic Games begin today. And though it'll be an uncanny episode unlike any other, the coming together of 11,000 athletes, 206 countries, and 41 different sports is still always going to birth some sartorial spectacle.
That much was certified before the 2020 Games even began, with Telfar, Les Benjamins, and SKIMS just some of the names involved in designing athlete and team gear this year. You've only got to look at the iconic, and many, style moments of Olympic history to know there's undoubtedly more to come.
There will be no physical audience at the Tokyo Games, so deciding what to wear will be done entirely from home this year. Even so, we've laid out three paths to gold medal fits.
Scroll for a guide on what to wear to the Olympics, at home.
Run It Up
Every armchair coach needs an over-the-top-techy ensemble to match. Going all out in that field, we've selected a Marine Serre track top, some super-lightweight shell pants, and a trusty ASICS runner, naturally.
Human Flag Ceremony
The most global of stages demand maximum effort. Nothing says "giving it your all" like becoming a one-man flag ceremony. This grand entrance look comes courtesy of some Charles Jeffrey Loverboy pants and an absolutely wild down-filled gown from Moncler Genius. What country is yellow and green again?
Take Me To Japan
Sadly we can't be at the Olympics this year, or anywhere remotely close to it. Even so, nothing says "I wish I were in Tokyo watching the speedskating" like a full Japan label fit. From Wacko Maria to the pedigree of Junya and CDG.
Want to keep browsing? Head to the Highsnobiety Shop for more products that we love. Highsnobiety has affiliate marketing partnerships, which means we may receive a commission from your purchase.